The new 2022 range of planners and calendars have launched. Bring in 2022 in style with our gorgeous new designs!
Have you heard the exciting news?! Our 2022 range of planners and calendars have just launched and are now available to pre-order, and I couldn't be more delighted to share all the details with you! 
All these products been designed in-house, meaning our talented team has personally ensured that they're not only pretty, but also packed with organisational perks that are absolute game-changers! Get ready to organise your schedule, stay focused, increase productivity, up the self-love, celebrate life, create better habits, whip your finances into shape… and get ready to reclaim your sanity!
If you pre-order before Sunday 10th October, you will receive a FREE Wellness Sticker Pack valued at $9.95!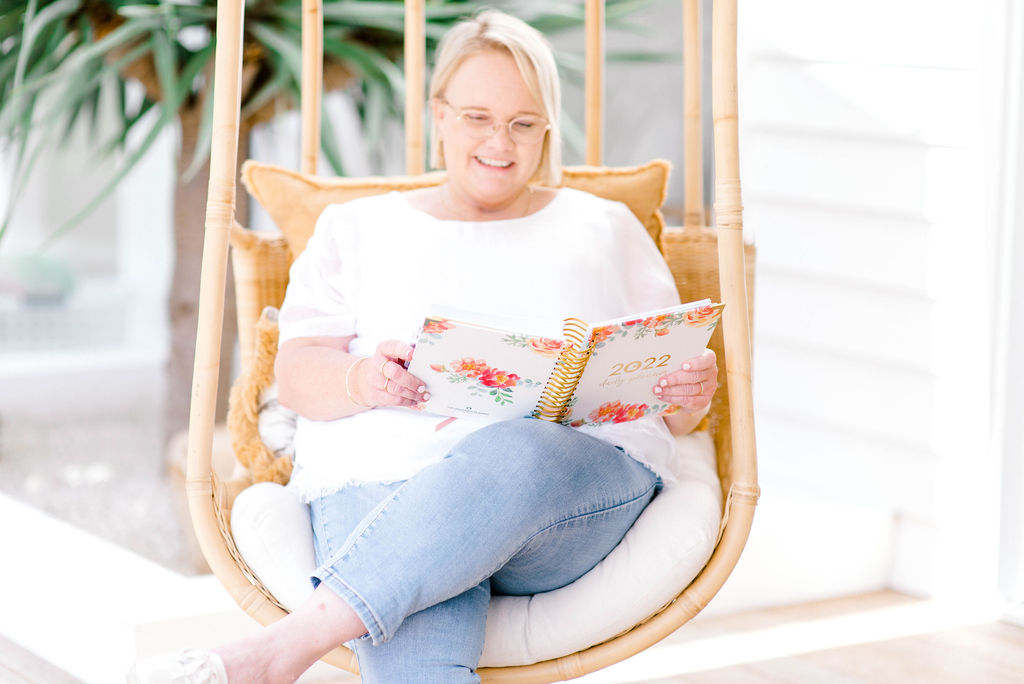 2022 DAILY PLANNER
Introducing our Organised 2022 Daily Planner with a beautifully illustrated blossom design as well as our signature teal cover. This. years planners offer a touch of elegance with gold foil on the cover. I do love a beautiful planner, I feel like it helps me to focus on the important things and gives me clarity when life gets busy. The daily planner gives me an opportunity to define my goals on a daily basis and be able to look back to see what I have achieved and where I have changed my vision. It's a great way to see how much I have accomplished throughout the year. 
This practical planner that will help your daily goals, appointments and to-dos, to help organise your busy days. Set daily and yearly goals, plan your savings, create a healthy daily habit, keep on top of your monthly cleaning chores around the home or prioritise your tasks. It's ideal for a busy parent or professional who wants a one-stop-space to record all the comings and goings of their jam-packed life! 
2022 WEEKLY PLANNER
The Organised 2022 Weekly Planner also has a touch of gold foil and available in both blossomand our signature teal colour, it is a practical planner which will help your daily goals, appointments and to-dos, to help organise your busy days. With three teenage children, who lead active lives (and moresocial than me!) these planners will keep me on track with what's happening in their life and it's also easy for my kids to glance at it to know what I have going on! It's a win win!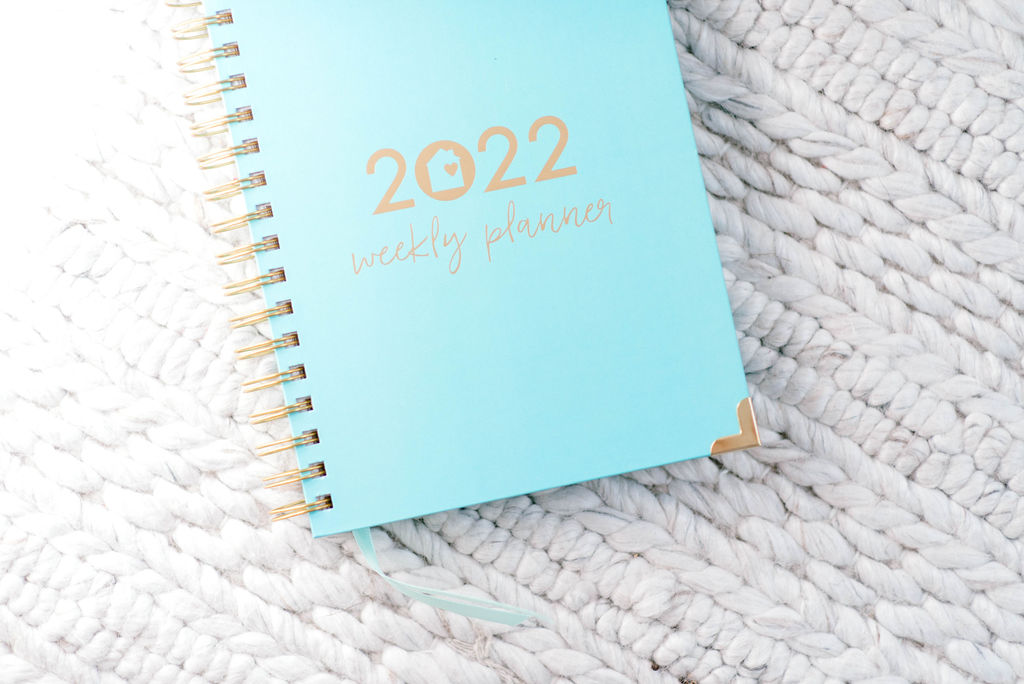 2022 WALL CALENDAR
This is the fourth year we've released our hugely popular big, beautiful wall calendar – it is practical, stylish and makes busy days easier. This year's illustrated blossom cover is indicative of the pale colours and soft hues which continue throughout the pages of this stylish calendar. Hang the calendar in your kitchen or home office and keep track of the day and appointments. I personally love this calendar for school events, it gives me a chance to see what is coming up and where I need to allocate my time. Our 2022 wall calendar has gorgeous designs, large user-friendly date boxes, uplifting quotes, monthly household to-do tasks, Australian public holiday and school holiday dates, bright and eye-catching stickers! 
2022 FAMILY WALL CALENDAR
Our easy-to-use 2022 Family Wall Calendar has a different calendar layout compared to our wall calendar. It has columns for 5 family members plus extra for birthdays and public holidays. This beautiful family calendar also includes over 1000 stickers. With Australian Cockatoos and native flowers adorning the front cover, the beautiful illustrations spill over the pages of this calendar. Hung in the kitchen, where everyone can see it so everyone will know what is going on through the week…  I feel more relaxed already!