Essential oils have become a very big part of my everyday life that I ensured I packed some to take away with me on our recent family holiday as the anti-bacterial, anti-viral and emotionally supportive and grounding properties of many essential oils are especially helpful when travelling. I like to pack some essential oils to take with us to help ensure we stay, travel and sleep well during our holiday. Travelling Essential oils can help with:
fatigue
stress
insomnia
insect bites
illness
headaches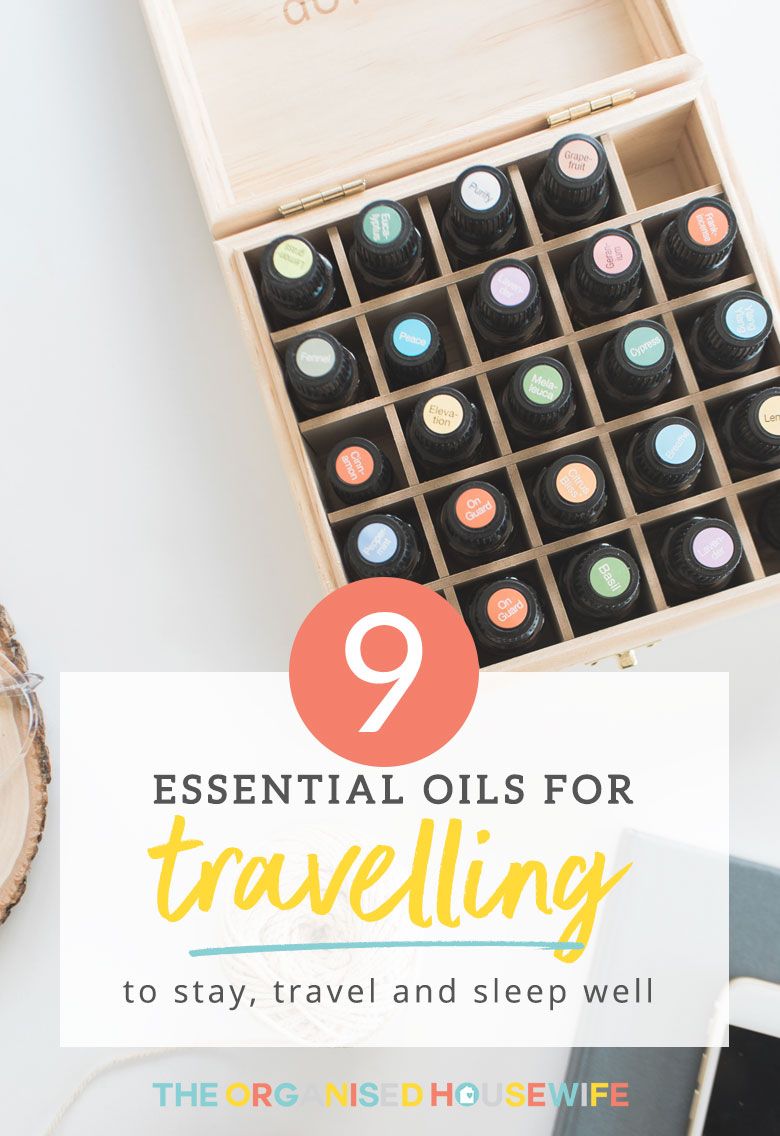 Guidelines for flying:
Check the airline you are travelling with guidelines for liquid quantity limits. Make sure that you don't exceed the limits. If packing oils in your checked luggage, but be sure to still seal them in baggies to protect against spills.
Because Essential oils have potent scents that may irritate others, remember not to open them while on the plane. If you have an oil that you would like to use, put them on before boarding, or put a small amount on a tissue or a terracotta pendant. You can even prepare wipes or diluted sprays ahead of time.
Ideas for travelling by car:
Keep a small kit in the car by putting your most-used oils in 5/8 dram vials. You can put this in the glove compartment, or in a seat pocket. Trust us—you'll want easy access to your most-used oils while you're on the road.
Feeling sleepy? Put some Peppermint on a cotton ball and leave it in your air vents. Or, for an extra boost, pull over briefly and place a drop of Orange and a drop of Peppermint in your palm. Put your hands over your nose and inhale deeply. Get your travel buddies to do the same. If you have some time, try creating your own air freshener as included in our past class idea here. Of course, if the driver is feeling very tired, it's also probably a good idea to stop driving and take a break.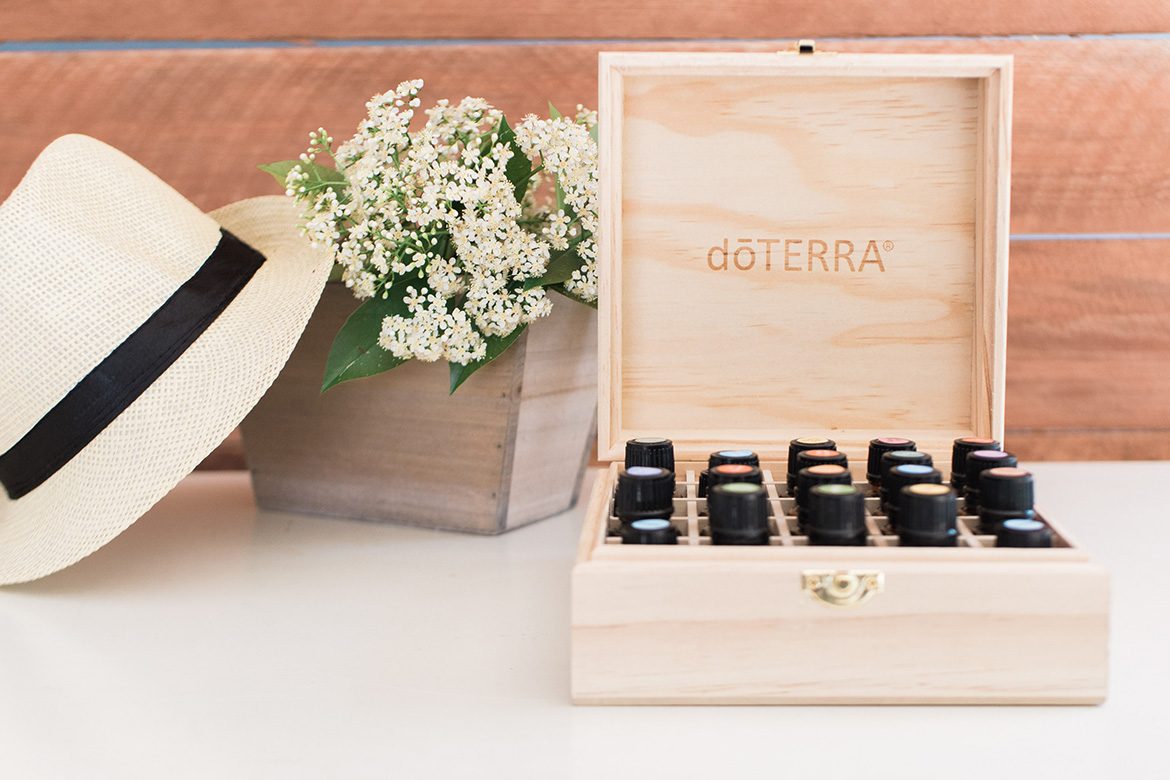 The essential oils I have taken on our travels
I need to buy myself a travel purse, meanwhile I packed them securely for now and will be taking some coconut fractionated oil to use these oils direct on the skin too if need be.
DigestZen®  Essential Oil Blend – Keep our digestive system on track as we eat out and get used to their food.
Balance® Essential Oil Blend – For the stressful moments of travelling, such as getting to the airport and through security on time.
On Guard® Essential Oil Blend – Helps to support our immune system while travelling.
Ice Blue® Rub – The soothing blend is great for any muscle or joint aches and works fast! It helps relieve back pain during our flight.
Lemon Essential Oil – To drop into water provides a refreshing and healthy boost throughout the day to help keep us hydrated.
Ginger Essential Oil – Help reduce nausea during travel.
Lavender Peace Essential Oil Blend – I'm placing a few drops of this on our travel pillows to help us sleep on the plane.
Frankincense Essential Oil – for those moments to help alleviate stress, headaches and fatigue.
Peppermint – to help relieve headache tension.
How to Buy these Oils
I have a range of essential oils available in my shop to purchase here.
Other Suggestions for Travelling with Oils
Reader Michelle shared her kit – This is my essential oil travel kit for 2 weeks in Vietnam and Cambodia – it includes:
Bergamot, eucalyptus, frankincense, lavender, lemon, lime, on guard, oregano, peppermint, purify, ravensara, tea tree, terrashield, easy air, digestzen, Ylang-ylang, past tense, clary calm and a diffuser and carrier oil and spare roller bottles and On guard hand sanitizer and cough drops and ice blue.
What is your top essential oils to take when travelling?