Lavender Essential Oil is best known for its relaxing and calming properties that promote sleep and ease feelings of tension (headaches) and anxiety. It's known as one of the must-have oil because of its versatility and incredible benefits. I diffuse it to help my youngest sleep when she's feeling anxious and use it in many of my DIY cleaning products, in particular, my Reusable Homemade Antibacterial Wipes.
I am slowly building an A-Z Essential Oil Usage Guide, listing the extensive and therapeutic properties of each of the Essential Oils I have been using along with remedies and benefits for health, beauty and around the home.
Funny fact – I used to really dislike Lavender Oil, I couldn't stand the smell it reminded me of my Nanna's drawer liners. However, after learning about the benefits and therapeutic values I worked out ways to be able to use it. You may be surprised over time how your body adjusts and it's more than likely that an oil you couldn't stand the smell of months ago may be one of your favourites now. This is why I discourage people from buying oils based purely on the smell from the bottle on the day they smell them. Personally, I think it's way better to choose an oil or blend based on its therapeutic values. If when you get it, you don't love the smell, use it on your feet or add another oil with it in your diffuser. That way you still get all the benefits with no lingering pong.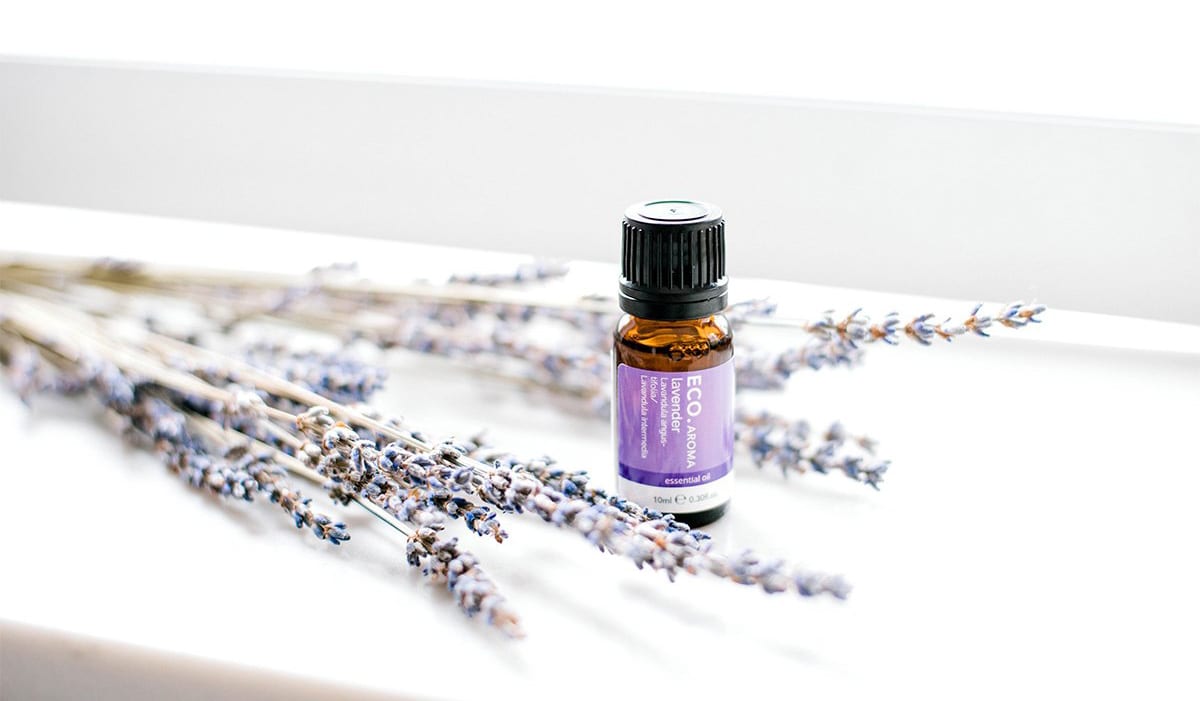 About Lavender Essential Oil
Lavender has been widely enjoyed for a number of centuries because of its aroma and range of uses. Its range of benefits makes it a popular oil to keep on hand at all times. Many people use it because of its relaxing effect to soothe and calm the body and mind. It can promote a restful night's sleep and reduces feelings of anxiety and restlessness.
Aromatic Description: Floral, Light
Primary Benefits
Soothes skin irritation
Calming and relaxing effect
Promotes restful night's sleep
Natural antibacterial properties
16 Great uses for Lavender Essential Oil
Add a few drops of Lavender to pillows, bedding or feet at bedtime to promote a good night's sleep.
Add 3-4 drops into a diffuser to help calm the mind to help you sleep.
Add 2 drops to a babies night time bath to help with sleep.
Add 1-2 drops onto a child's soft toy or favourite blanket to help promote sleep.
Keep a roll-on bottle to apply topically to sooth skin irritations, cuts and bruises.
Rub a few drops of oil on temples and back of neck to help relieve sinus pressure and inflammation.
Rub lavender oil onto dry or chapped skin.
Add drops of lavender oil with Epsom salt to a bath to soak away muscle tension.
Add a few drops to a cotton ball and apply it to the skin to heal breakouts and restore skin complexion.
Diffuse 3-4 drops to alleviate headaches and tension.
Add a few drops to your moisturiser to promote hydrated, soft skin
Relieve the tension of a headache by rubbing a few drops on the temples and around the back of your neck.
Add a drop of oil under the tongue to soothe the stomach and improve digestion.
Add a few drops of oil to your laundry wash to kill odour-causing bacteria.
Add a few drops of oil onto drier sheets to add a pleasant floral scent to clothes, linens, sheets, etc.
Add to DIY Homemade Cleaners for an efficient antibacterial cleaner.
READ MORE: Reusable Homemade Antibacterial Wipes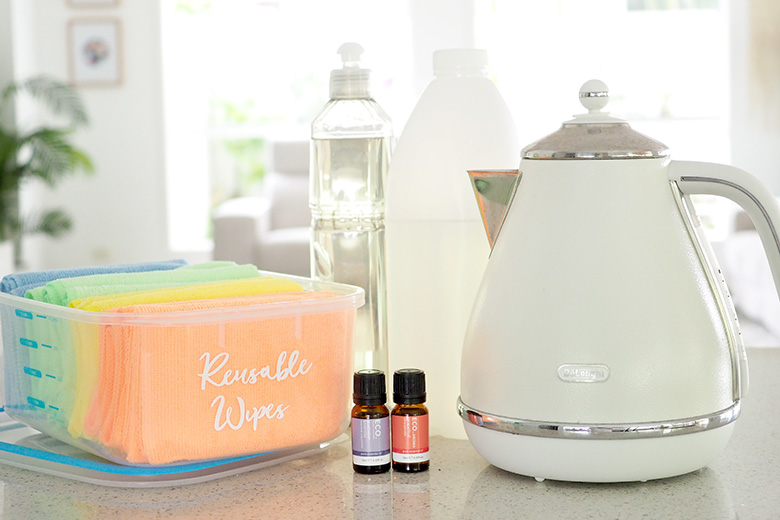 My favourite Lavender Essential Oil Diffusing Blends
Respiratory Support – 3 drop Lemon + 3 drops Peppermint + 3 drops Lavender
Headache Relief – 3 drops Peppermint + 3 drops Lavendar
Focus – 2 Wild Orange + 2 drops Peppermint + 2 drops Lavender
Sleep – 3 drops Lavendar + 3 drops Bergamot
Sleep Tight – 3 drops Peppermint + 3 drops Lavender + 3 drops Lemon
Mood Booster -2 drops Lavender + 4 drops Tangerine + 1 drop Lime + 1 drop Peppermint
Spring Clean – 3 drops Bergamot + 2 drops Geranium + 3 drops Lavender
Morning Fresh – 3 drops Grapefruit + 3 drops Lavender + 2 drops Lemon + 2 drops Peppermint
Calm Evenings – 4 drops Lavender + 2 drops Wild Orange + 1 drop Ylang Ylang + 2 drops Cedarwood
READ MORE: The Best Diffusers for Essential Oils
Directions for Use
Diffusion: Use three to four drops in a diffuser
Internal: Dilute one drop in liquid
Topical: Apply one to two drops to the desired area
Cautions – Possible skin sensitivity. Keep out of reach of children. If you are pregnant, nursing, or under a doctor's care, consult your physician. Avoid contact with eyes, inner ears, and sensitive areas.
How do you use Lavender Essential Oil?