Frankincense Essential Oil Blend is often called the "king of oils," Frankincense promotes feelings of peace and overall wellness when used aromatically, while topical and internal uses provide modern health benefits.
I am slowly building an A-Z Essential Oil Usage Guide, listing the extensive and therapeutic properties of each of the Essential Oils I have been using along with remedies and benefits for health, beauty and around the home.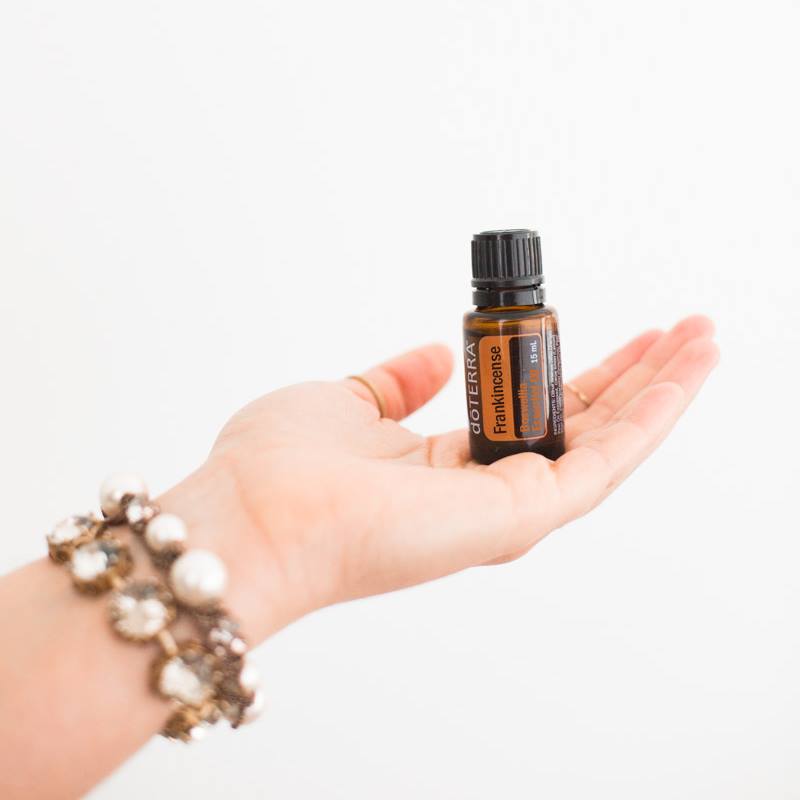 I use doTERRA Essential Oils. You can purchase oils with a 25% discount. There's no minimum spend and there's never any obligation to make another purchase if you don't want to. You do NOT need to place an order every month or on-sell to friends or family. You simply get to save 25%. Read more here.
ABOUT FRANKINCENSE ESSENTIAL OIL
Renowned as one of the most prized and precious essential oils, Frankincense has extraordinary benefits. In addition to its notoriety in the New Testament, the Babylonians and Assyrians would burn Frankincense in religious ceremonies and the ancient Egyptians used Frankincense resin for everything from perfume to salves for soothing skin. This centuries-old knowledge contributes to the modern uses of Frankincense today. Its soothing and beautifying properties are used to revitalise the appearance of the skin and help reduce the appearance of imperfections when applied topically. When inhaled or diffused, Frankincense promotes feelings of peace, relaxation, satisfaction, and overall spiritual and emotional wellness.
Aromatic Description: Warm, spicy, clean

FRANKINCENSE BENEFITS
Aroma promotes feelings of relaxation.
Helps reduce the appearance of skin imperfections when applied topically.
GREAT USES FOR FRANKINCENSE® ESSENTIAL OIL
Calm Down – Inhale with Lavender and Peppermint and apply to neck to help calm stress and relieve tension.
Nourish Your Skin – Use a drop of Frankincense with 3 drops of carrier oil or doTERRA Spa Hand and Body Lotion for beautiful, radiant looking skin.
Spread The Love – Frankincense smells wonderful and uplifts the mood. Wear it as a perfume to lift your mood and feelings of alertness.
Overworked Hands – Rub Frankincense on your hands after a long day of gardening or working to promote a normal inflammatory response.
Time To Focus – Diffuse 2 drops of Douglas Fir, 2 drops of Motivate and 2 drops of Frankincense to help improve your concentration.
Nails Of Steel – Dry weather can take a toll on your nails. Try applying a drop of Frankincense to strengthen weak fingernails.
Goodness In A Cup – Dilute a drop of Frankincense in 1 teaspoon of honey or in a small herbal tea and take daily to maintain good health.
Calming Mood Lifter – Frankincense can be applied to the bottoms of feet to relax and calm mood swings minor to major. In fact, it has been used to calm expectant mothers during pregnancy and labour. Diffuse in the room or massage a drop onto the chest or back of the neck.
Cellular Vigor – Frankincense is a component of DDR Prime because it promotes healthy cellular proliferation. So, take Frankincense in a Veggie Capsule to support healthy cells in your body.
No More Nerves – Use Frankincense to help relieve anxiety and create a positive mood Try combining Frankincense, Peppermint and Wild Orange essential oil in your hand, rub hands together, and inhale deeply. This mix will also help with the most severe need for a three o' clock pick-me-up.
Be Youthful – Frankincense can help promote youthful, radiant looking skin and slow the signs of aging by reducing the appearance of skin imperfections. Dab with 1 drop of carrier oil to trouble areas.
Relax And Revitalize – Soak in a warm Frankincense bath to calm the nerves or diffuse Frankincense in the bathroom while you relax in the tub.
Frank To The Rescue – Frankincense has been used for centuries for challenged skin, skin problems and nearly everything related to skin. It's wonderful for aging skin too. Apply directly to the skin and dab the excess with a cotton ball.
Muscle & Soreness Relief – Use Frankincense with a cold compress after working out or on a hot day to cool down and relax. Or, use with a hot compress to soothe tired muscles or occasional cramps.
Personal Sauna – After showering, add a few drops to a warm, wet washcloth for a final rinse. Enjoy the earthy smell as the steam creates your own personal sauna.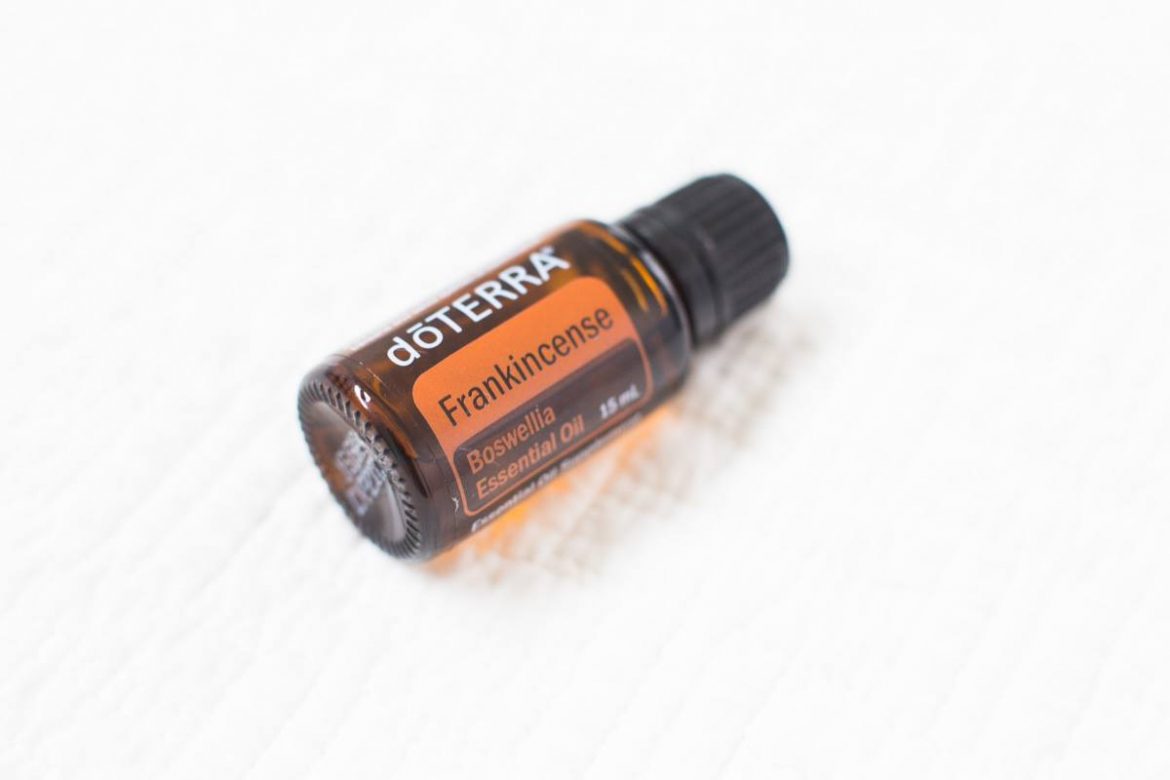 When using Frankincense together with other essential oil combinations, you get so many more benefits from it and can help yourself to heal, regardless if it's spiritual healing that you're looking for, or a more medical form of healing, such as sore hands from arthritis. All these essential oils are available in my shop.
READ MORE & ORDER HERE: doTERRA Essential Oils Products
DIFFUSER BLEND IDEAS
Healing and Grounding – 3 drops Frankincense + 3 drops Console +

3 drops Balance

Monday Boost – 2 drops peppermint + 3 drops lemon +

3 drops frankincense + 4 drops tangerine

Reach your Goals – 2 drops frankincense + 2 drops peppermint +

1 drop ylang ylang

Wisdom, respect and worth benefits – 2 drops douglas fir + 1 drop copaiba, 1 drop frankincense
Guidance, grounding and relieving benefits – 3 drops vetiver, 3 drops frankincense, 2 drops lavender, 2 drops roman chamomile, 2 drops sandalwood
Wisdom, optimism and creative benefit – 1 drop frankincense, 1 drop peppermint, 1 drop wild orange, 1 drop lime
Focusing, alertness & energising benefits -2 drops peppermint, 3 drops lemon, 3 drops frankincense, 4 drops tangerine
Wisdom, healing and grounding benefits – 3 drops frankincense, 3 drops console, 3 drops balance
Belonging, connecting and spiritual benefits – 1 drop rosemary, 2 drops cedarwood, 2 drops wild orange, 2 drops frankincense
Nurturing, energising, mood boosting benefits -1 drops frankincense, 2 drops digestzen, 2 drops wild orange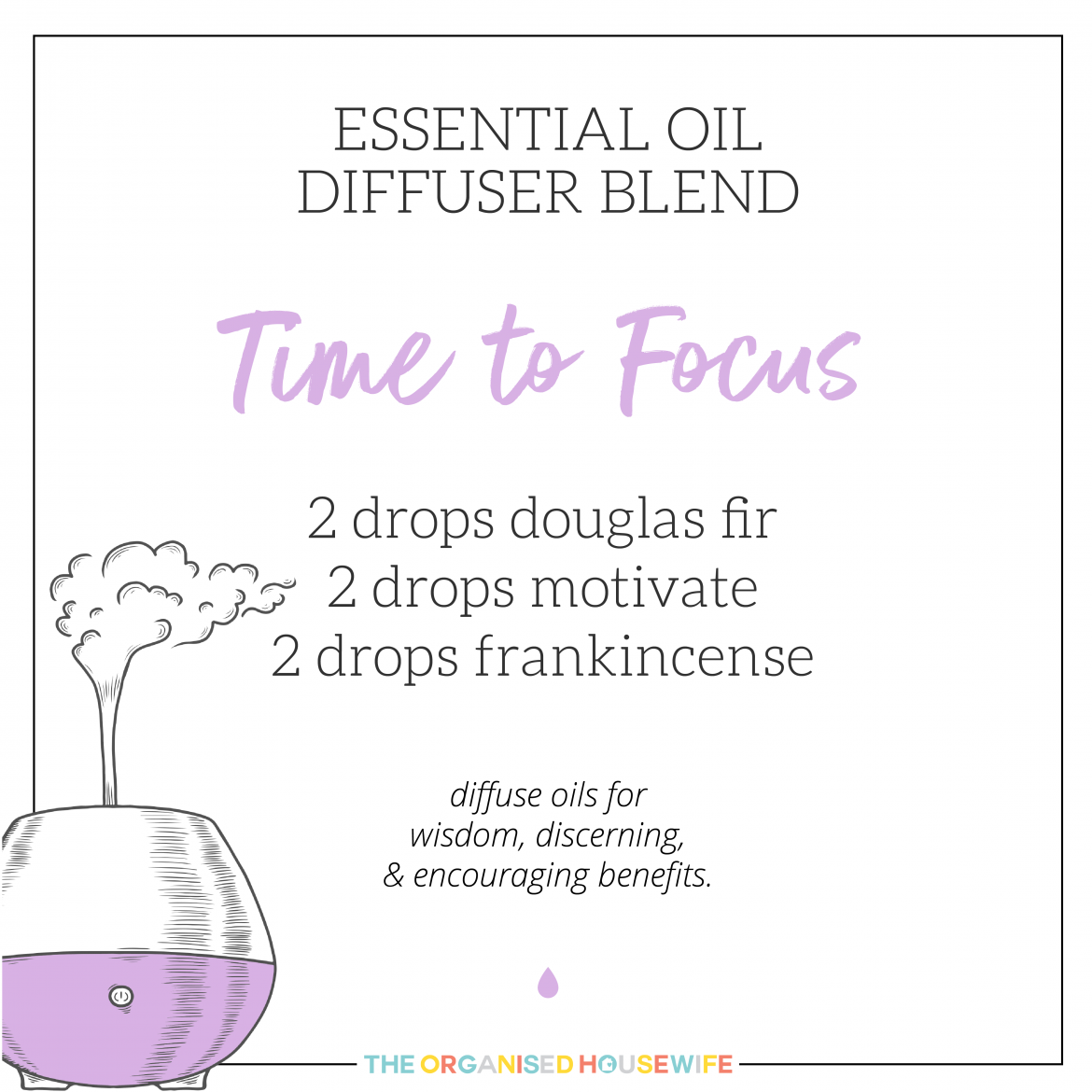 DIRECTIONS FOR USE
Diffusion: Use three to four drops in the diffuser of choice.
Food additive use: Dilute one drop in 120 mL of liquid.
Topical use: Apply one to two drops to the desired area. Dilute with a carrier oil to minimise any skin sensitivity. See additional precautions below.
Possible skin sensitivity. Keep out of reach of children. If you are pregnant, nursing, or under a doctor's care, consult your physician. Avoid contact with eyes, inner ears, and sensitive areas.

Join my private Facebook group The Organised Housewife – Essential Oils.