#30 Play Jewellery
My girls can accumulate so much play jewellery, given to them as gifts or received in party bags.  All thrown into a drawer of chaos.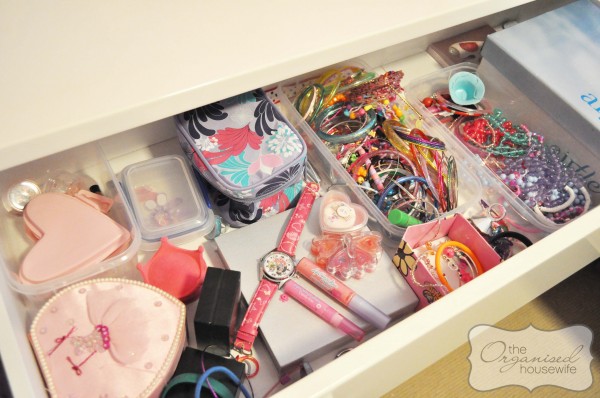 Together we went through the drawer and decided to do the following:
Throw out any broken items
Throw out packaging boxes
Throw out make-up that has been used up
Give to charity or her little sister items that didn't fit her
Give to charity play jewellery she didn't want to keep
Organised like items together using Rubbermaid containers we had in the container cupboard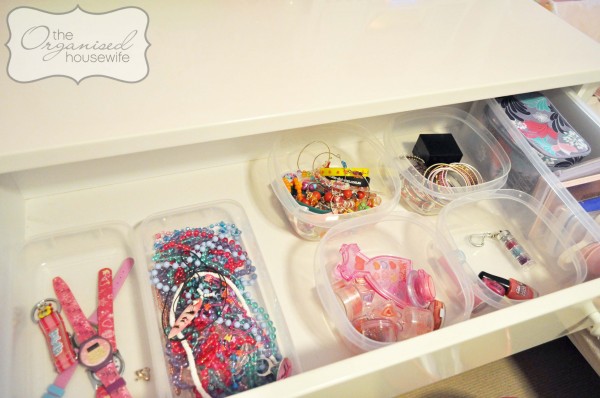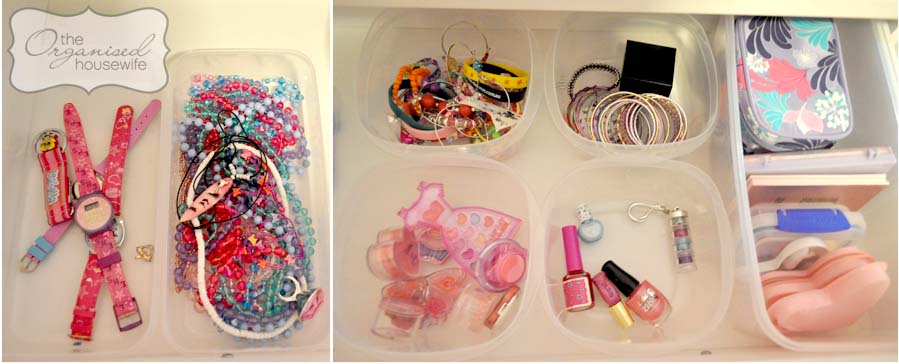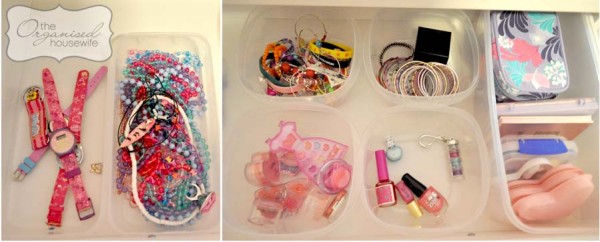 Is it time for your little girl to have a clean out?