In my recent pantry clean out I was horrified to come across a spice bottle that had expired in 2008. I thought I regularly checked their expiry dates, however I must have kept missing this one. Whilst I'm happy to use spices that are only a few months past expiry, I do throw them out after an extra 6 months than suggested, as expired spices tend to lose their flavour after time.
When you purchase spices from the supermarket, check the expiry first to ensure that you are purchasing one that will not expire within the next year.
Today's task is for you to have a look through your collection of spices and throw away any that are well and truly passed expiry.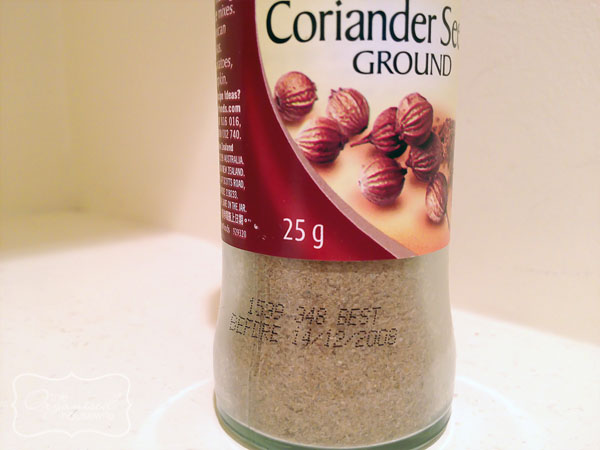 McCormicks expiry guide suggests spices can be kept for:
Ground spices:  3 years
Whole spices: 4 years
Herbs:  1-3 years
Seed:  4 years, except poppy seeds and sesame seeds, which should be used within 2 years
Extracts: 4 years, except vanilla extract, which has an unlimited shelf life
Seasoning blends/mixes: 1-2 years
Are you brave enough to look and take this challenge to declutter your spices?