I like to have everything matching and colour coordinating, but once I had children, I soon learnt that having three towels all the same colour in their bathroom was open for room for confusion. My kids were too young to fight and argue, rather it was me mixing up towels after they dried themselves, dropped them on the floor then running off I didn't know who's towel belonged to who. Some of my friends kids fight over towels, one gets out of the shower and picks up what they think is their towel and it's wet because the other just grabbed any towel. This is where to colour code kids bath towels would help stop any chaos.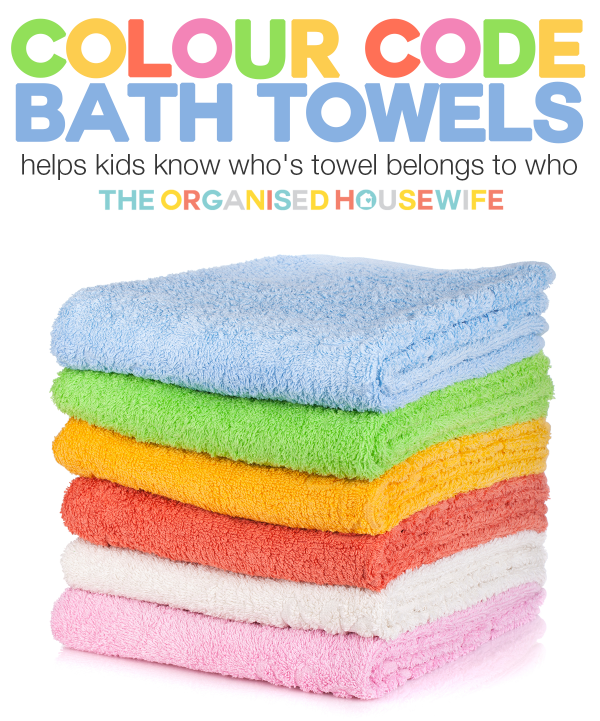 Colour code kids bath towels
From when the kids were able to walk I had to get over my desire to have matching towels in the bathroom and change it to each of the children having their own colour. It helped me know who's towel belonged to who, and not that they could complain being so young, but I know I prefer to use my own towel and not share.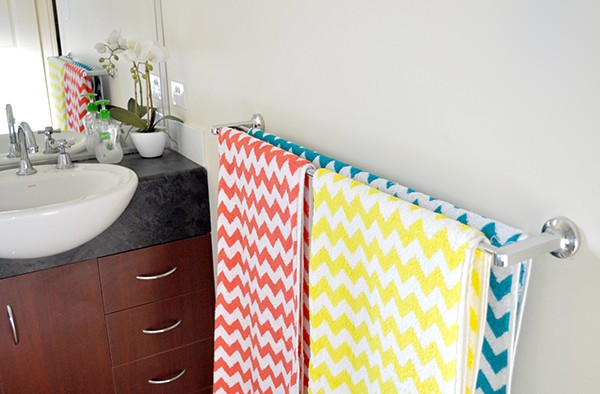 This system doesn't just work in the bathroom you can use it for:
lunch boxes
drink bottles
underwear (different colours or brands for each child)
baskets, for when you pick up something around the house
cups
plates
beach towels
These Turkish Towels are fabulous. They're lightweight. Great for when you go on a holiday and you need to take your own towels. Made from 100% Turkish cotton and they are thin and light as a feather when it comes to towels which means they don't add too much to your baggage weight or load the car down.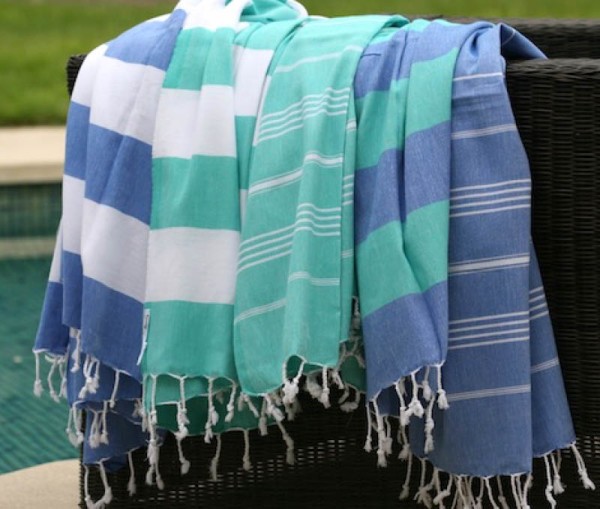 If you don't want to have different coloured towels you could add some colour to each towel using tags like Gabrielle from Design Mum suggests: use wall hooks in your bathroom and use the loops to hang the towels on the hooks. No more towels slipping to the floor! And hooks are space saving too.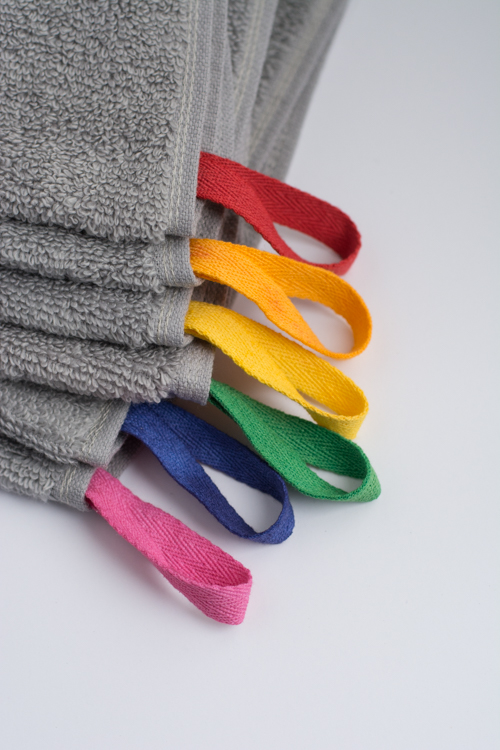 More posts to help you organise at home
Tips to speed clean the bathroom – Too busy to clean the bathroom? Use these simple tips to speed clean the bathroom, leaving it tidy and with streak-free shine each day.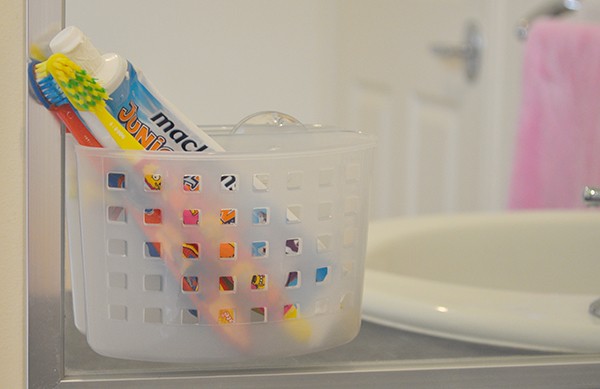 The I'm Bored Checklist – Kids can get so bored through the school holidays, this is an I'm bored checklist to help them come up with some activities to occupy their time.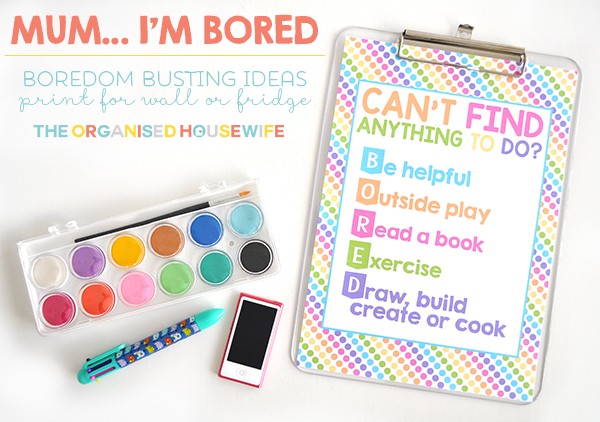 How to Declutter and Organise your home with kids – and keep it that way. Kids are so good at creating messes and accumulating clutter, which usually sends us a little crazy, giving us the illusion it is impossible to declutter and organise your home. However, with a few simple rules it is possible to have kids, a tidy home and keep it that way.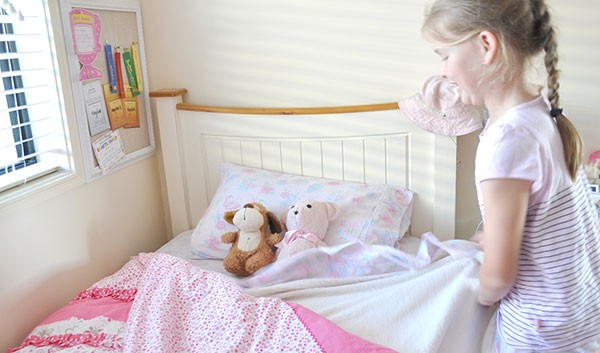 Do you colour code towels, if not will you now?