My blogging friend Rachel from Sesame Ellis has a gorgeous vintage desk in her daughter's room, she told me a little about it below.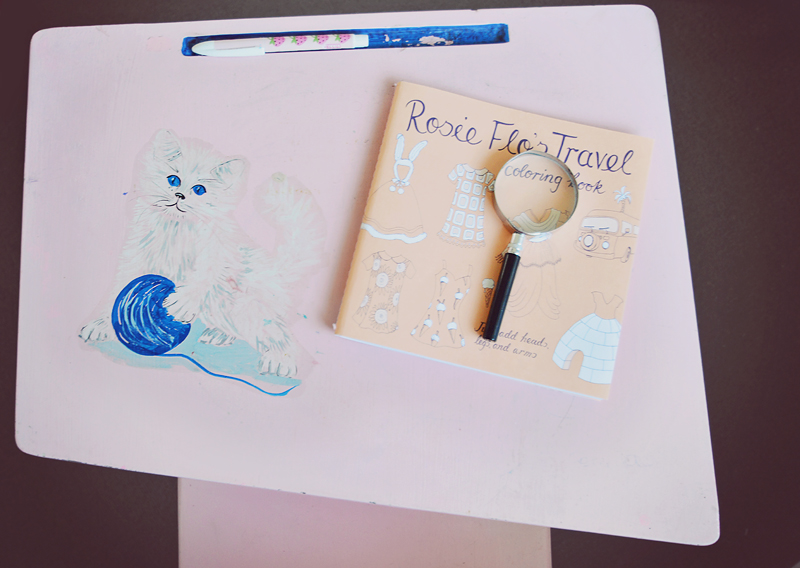 Gemma has my childhood wrought iron queen size bed for her own now. It is gorgeous, but HUGE in the relatively small bedrooms we have now. That did not leave a lot of space for her to have a quiet school work spot. Luckily I had also kept my childhood desk. It was something I had back in my home in Virginia and was shipped to me in California when my mother sold our family home. I am so glad I hung on to it. It is a vintage school desk from the Virginia public school system that an artist painted pink with a white kitten (per my request apparently) in the late 1970's. It has held up amazingly well considering the years! Now it is in the corner of Gemma's room and she can store her library books (and other things) in the section under the seat so we are never caught searching for them on library day again! With the four year old twins sharing the playroom with Gemma, it is a nice space for her to sit and do her homework or even just color and draw in peace in the privacy of her own room. A simple wire trash can is behind the desk to keep the space tidy and we have hung her own whiteboard and calendar (by Melissa and Doug) on the wall there so she can keep track of her school responsibilities. The desk is actually not heavy and she can slide it over a bit by herself if she needs to.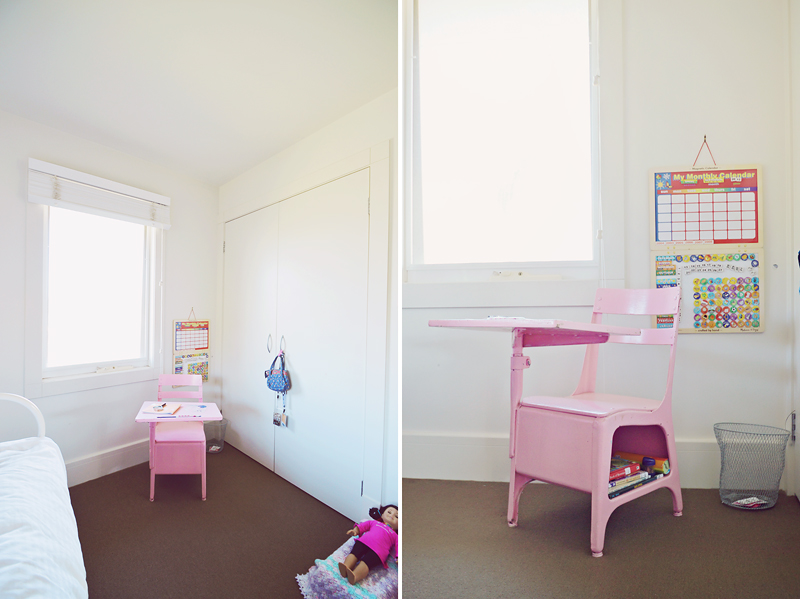 I will be on the search for something similar here in Australia in a few years when the twins start proper school and Gemma has passed this down to her little sister.