How often should we wash our bed sheets? The answers are in, along with a few tips on how to change bed linen quickly & ensure the mattress is rotated regularly.
How often should bed sheets be changed and how regularly do most people actually change their sheets? These were the questions that were running through my head after watching The Project last week and learning that one of the people on the panel hadn't washed their sheet for nine months!
I wash my bed sheets weekly, so curiosity got the better of me. I put a poll out on Instagram to find out how frequently other people wash their bed linen, and the results are in…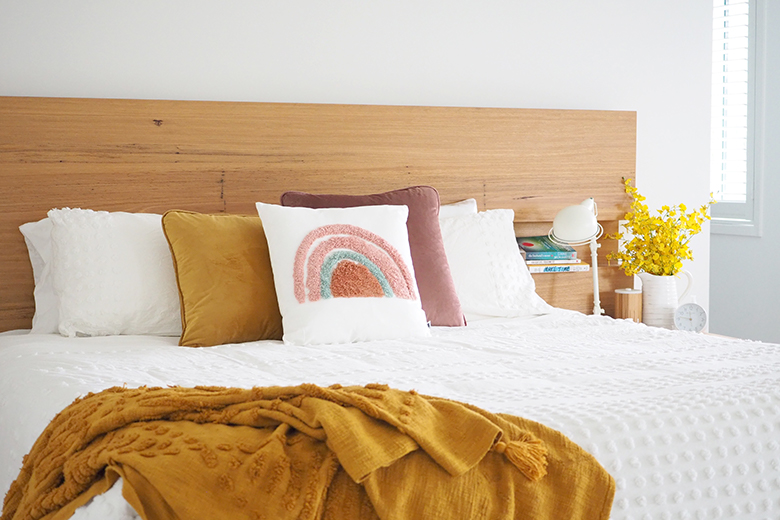 How Often Do You Wash Your Bed Sheets?
This was the question I put out to The Organised Housewife community on Instagram over the weekend, and I was instantly inundated with messages from the community who were desperate to know the results of this poll.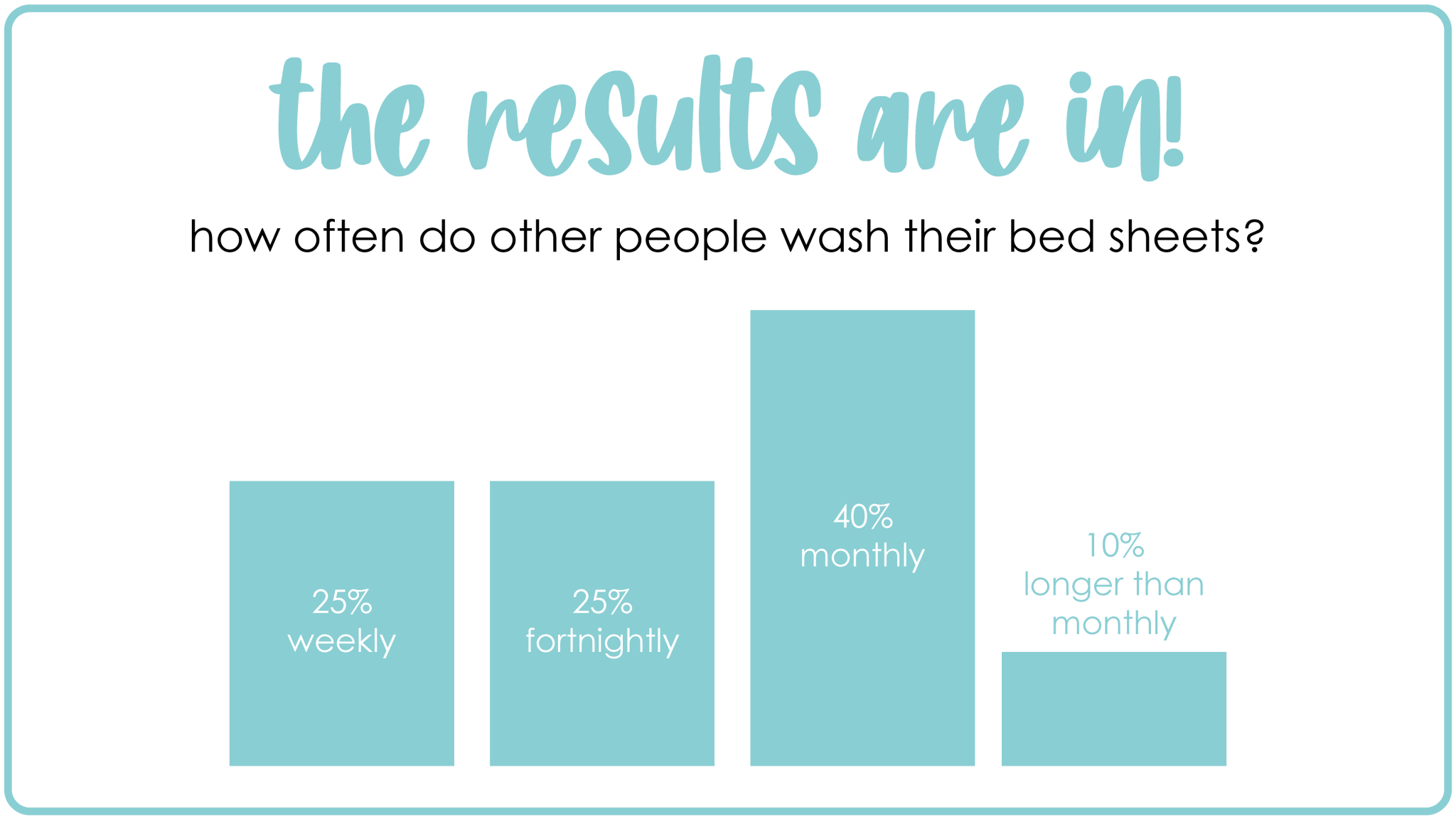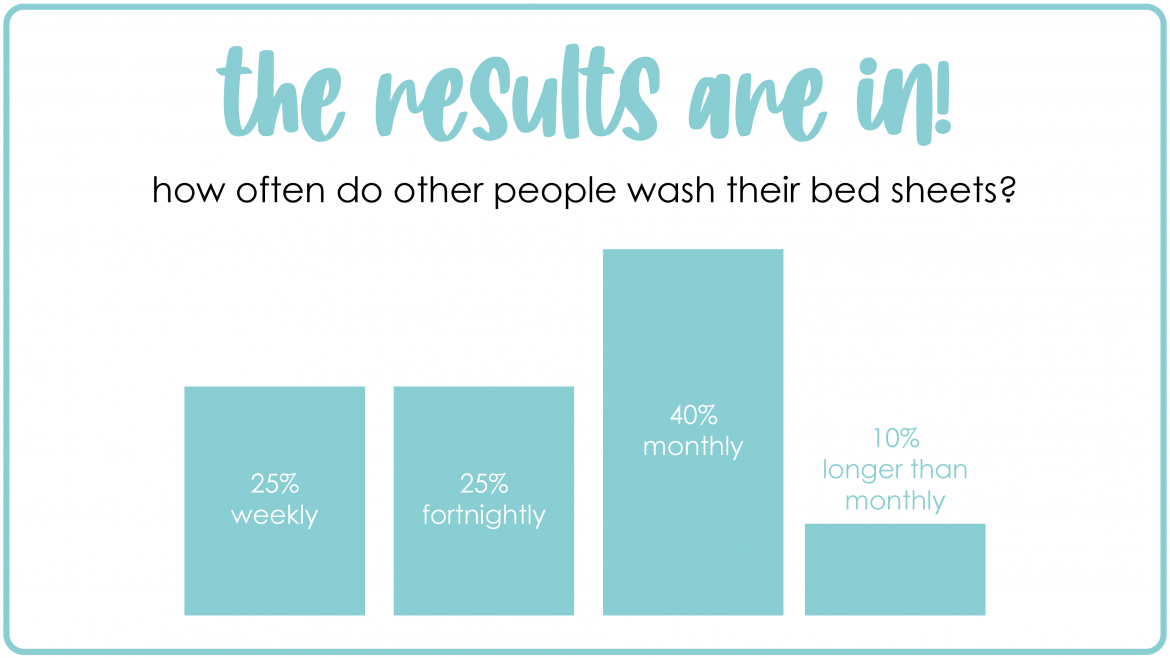 It turns out a lot of people wash their sheets a lot less often than I do, which got people asking – "how often should we be washing our bed sheets?".
How Often Should We Wash Our Bed Linen?
It is recommended to wash sheets weekly to remove sweat, flakes of skin and to clean away other things that can happen in the bed (lol!). I wash my bed sheets every 1-2 weeks, but please know that this doesn't need to be too time consuming. Heaps of the messages I received after running this poll were from people who loved sleeping in clean sheets, but didn't have the time to wash them as regularly as they would like. I will get to my quick tips for changing bed sheets shortly, but first let's look at why you should wash you bed linen regularly.
Why Should We Wash Our Bed Sheets Regularly?
Allergies – dust mites like to feed off dead skin flakes found on sheets and pillows, which then aggravates allergies. My children suffer from allergies which is one of the reasons I wash my bed sheets weekly in hot water, which kills all the dust mites.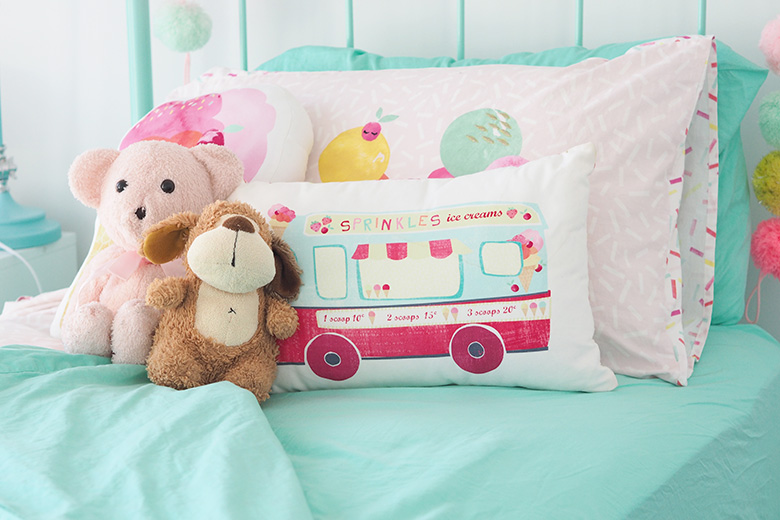 Acne Or Oily Skin – our pillowcases become home to bacteria very quickly. Dead skin particles, sweat, and residue from skin or hair care products make our bed sheets – especially our pillowcases – a breeding ground for bacteria. If you or your children suffer from oily or acne prone skin, you may want to consider changing the pillowcases more often.
Shower In The Morning – if you opt for your daily shower in the morning when you wake up (like I do), then you will be bringing some of the day's grease and grime into bed with you at night. If on the other hand you routinely shower before bed, your bed sheets may last a little longer.
My Bed Sheet Changing Routine
I follow my laundry schedule and wash sheets on a Tuesday, as I do a big wash on Monday (weekend clothes) and Wednesday (school uniforms) so Tuesday is a good day for me.
We have four beds in our house. The twins have dust mite allergies so I always wash their sheets together with a few drops of tea tree essential oil in the wash.
I wash all our bedsheets once a week.
I wash and dry the bed sheets on the same day and the sheets go on the bed that night so I don't have to fold them.
TIME SAVING TIP #1: I put the bedsheets in the washing machine in the morning, hang them on the line, and then put them back on the bed that night. This saves me the job of having to fold and put any sheets away.
TIME SAVING TIP #2: I sometimes use the dryer when washing my bed linen, especially in winter when the clothes line doesn't get enough sunshine. If you're wanting to use your dryer, I strongly recommend using these Wool Dryer Balls to reduce your drying time and your electricity bill too.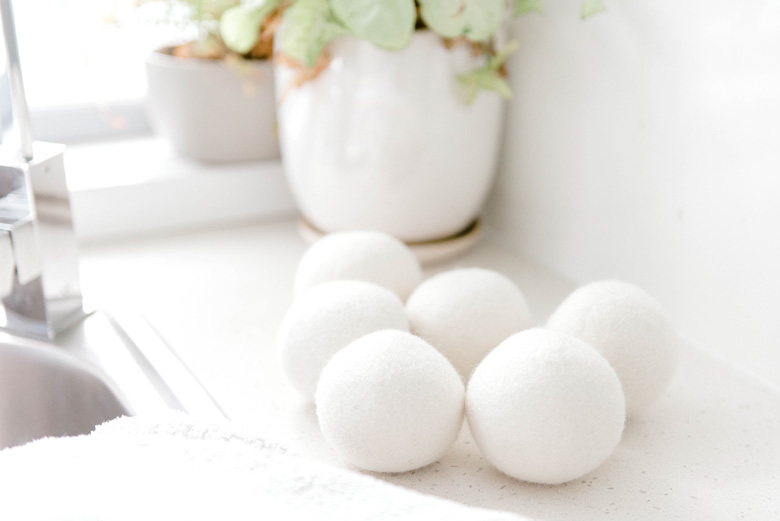 Should I Flip The Mattress?
This is another question I get asked often. These days many mattresses are designed not to be flipped, but they should always be rotated! I rotate my mattress every three months and recently learnt a trick to making this super easy. A friend of mine suggested writing the seasons on each corner of the mattress and rotating each season – you then know the mattress has had a full rotation each year.
If you have a spring mattress without a pillow-top, it's recommended to flip as well as rotate your mattress every three to six months.