This post is sponsored by Chux
It can be a struggle to clean the house, lack of desire and it's a big chore!  Doing a few easy steps each day I find the bathroom can be easy to keep clean. Read my tips below to speed clean the bathroom, they will save you time and effort:
Multitask or designate
I used to love bathtime when the kids were little.  We would sing and be silly, it was a real joyful way of spending time with the kids.  While they were happily playing I would use the opportunity to give the bathroom a tidy.
With young kids – tidy and clean the bathroom while the kids are splashing around in the bathtub.
Older kids – as a part of the kids responsibilities get them to give the bathroom a quick clean before they go to bed.
Keep the surfaces clutter free
I have tried many times putting the kids toothbrushes in a 'decorative' toothbrush holder.  I found that inside the holder got very grotty quickly and with little ones splashing water over the bench when using the basin I was always picking up items from the bench and wiping up water puddles around it.  I found this fantastic plastic suction basket at the local supermarket (usually displayed on the poles amongst the isles) and it has been perfect.  The toothbrushes are off the bench making it clutter free and so much easier for me to wipe the vanity top.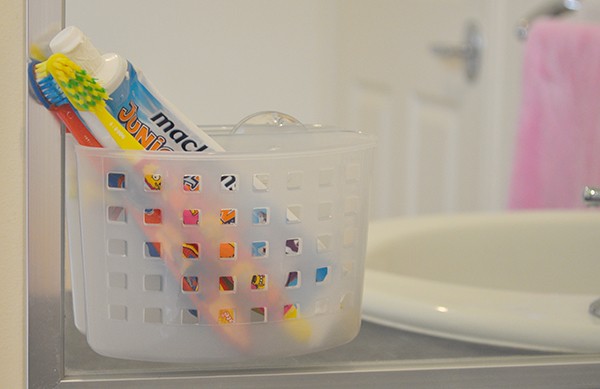 Clean the mirror
A very simple technique to make the bathroom look clean is by cleaning the mirror.  I don't know how they do it, but kids tend to get toothpaste splatter all over the place.
Try Chux Duets Bathroom a 2-cloth microfibre cleaning system, giving a streak-free shine to all mirrors, tap ware, tiles and shower screens.  The Chux Duets unique wet and dry cleaning system allows you to clean surfaces with just water…. perfect forchemical free cleaning.
Store the cloths so you can easily access them, making cleaning that little bit easier. I keep the cloths on a hook in the cupboard for easy access.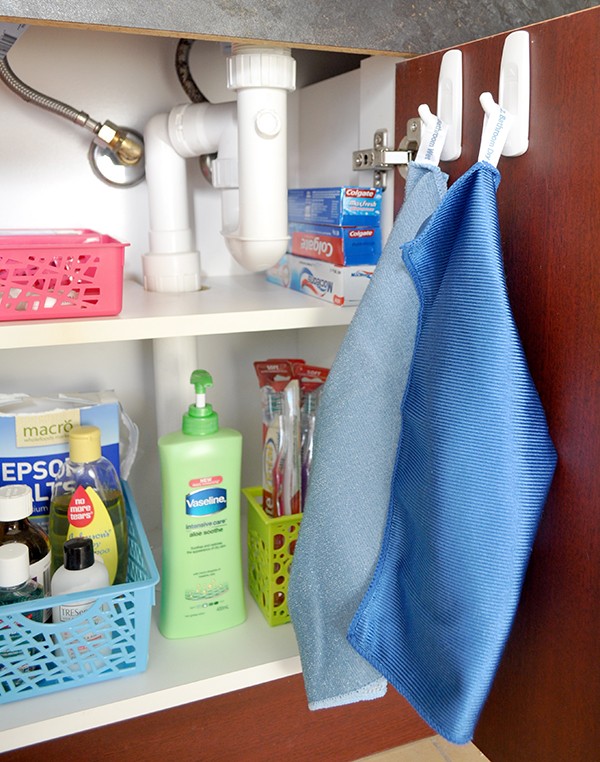 Each cloth is designed for a specific job.  Use cloth 1 wet to remove dirt and grime followed by cloth 2 dry, to absorb moisture and to buff and shine the surface.  This system really is fuss free and leaves a beautiful streak free shine.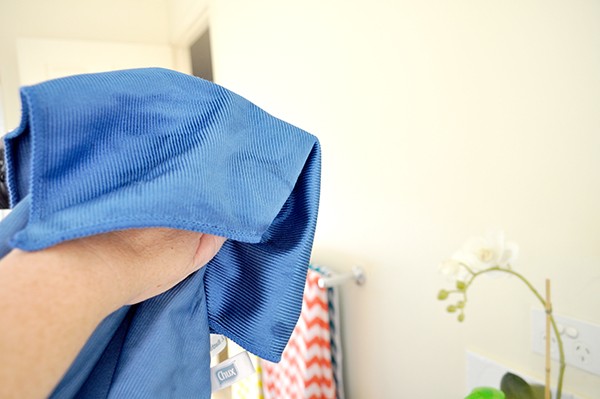 Wipe over the sink and tub
My kids use a lot of face washers, I don't mind as I prefer they use a fresh one each when they have a shower each night, to scrub away all the dirt from their face (they use a shower sponge for the rest of their body).  At the end of the day I use one of the washers to wipe over the bathtub and sink, removing any dirt and toothpaste.  Alternatiely you could use the Bathroom Duets cloth 1 and then rinse.
Prevent mould
To help prevent mould open a window to let in fresh air and light, this will assist in decreasing the moisture.
Have a place for everything
Have a place/home for everything, using baskets, trays or boxes.  Giving the kids no excuses for why they can't put items where they belong.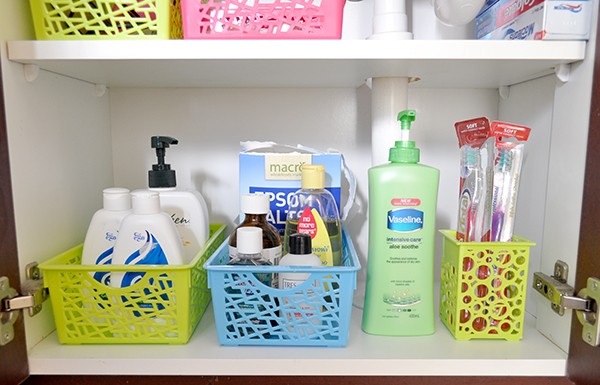 Shine the taps
I think toothpaste splatter is the culprit to the bathroom looking messy, as mentioned above, splatters are left in the sink, mirror and even all over the tapware.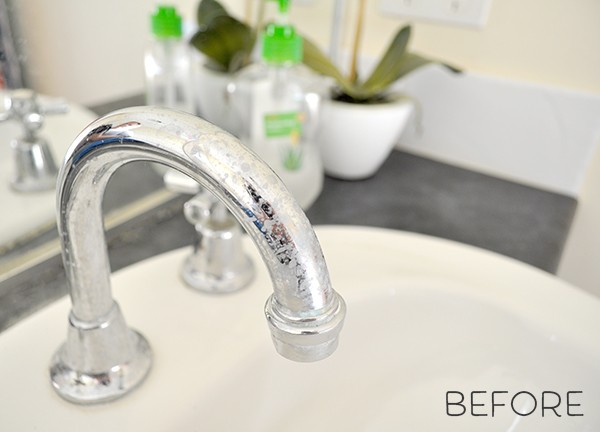 Using the Bathroom Duets cloth 1 will pick up all the dirt and splatters.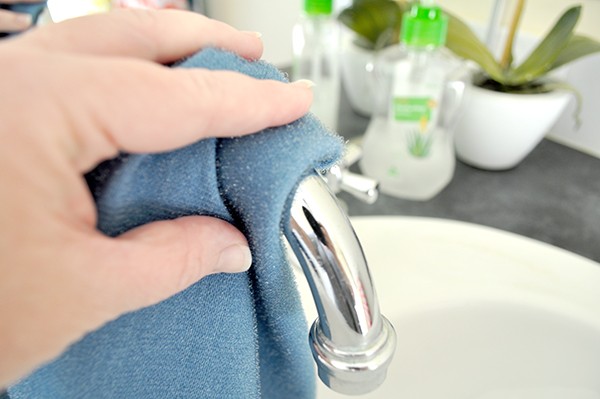 Then buff the tapware with cloth 2 to make them shiny again!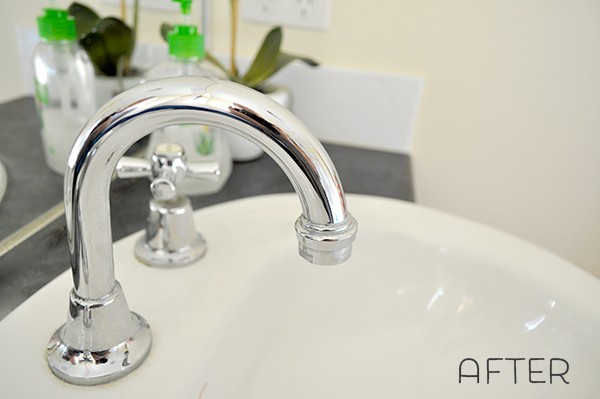 Straighten up towels
Ensure that the towels are neatly placed on the towel rail.  Not only will this help them dry but it will help keep the bathroom looking tidy.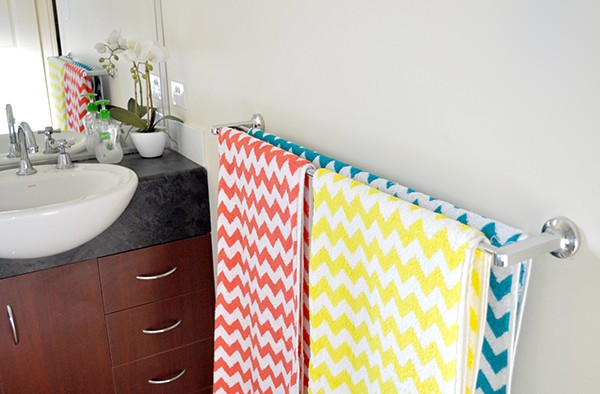 Regularly wash all linens
I wash all bathroom linens (towels and washers) once a week.  The Duets microfibre cloths are also machine washable, pop these in the wash as well so you have clean and fresh cloths for the following week.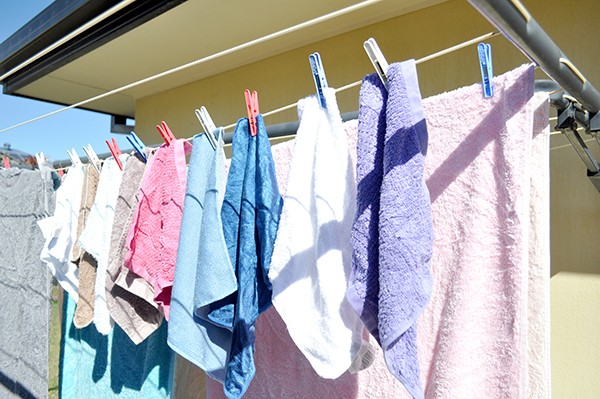 Then all you need to do is give the shower a scrub, give the vanity surface a good clean and mop the floor in your usual routine.
The Kitchen
Can't forget the kitchen, this too can be easy to keep clean and tidy with a few simple tips:
Wash all dirty dishes
Clear the bench each evening and wipe over
Quickly wipe over the splashbacks, cupboard doors before any spills harden up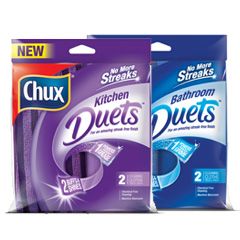 Chux Duets also has a pack for the kitchen.  The 2-cloth microfibre cleaning system will leave a lovely shine on all the high-gloss finishes like splashbacks, glass, stainless steel, bench tops and cupboards. Again making the quick clean up fuss and chemical free!
The Chux Duets are available at selected supermarkets.

WIN 1 OF 40 CHUX DUETS BATHROOM OR KITCHEN PACKS
MAJOR PRIZE – A CHUX PRODUCT PACK & CLEANING SERVICE VALUED AT $200
This giveaway is now closed. Congratulations to Mariam W, Deb M, Sarah, S, Jodi N, Jodie C, Vicki, Bela L, Stacey B, Lily, Yvonne, Mellissa B, Kelly P, Caroline M, Maddie B, Kylie C, Jane S, Amy B, Nicole C, Claire M, Jessica B, Kathy L, Amy A, Megan M, Amanda E, Karen C, Deborah B, Kylie B, Julie D, Karen F, Charmaine W, Claire P, Alison B, Laurie, Trileen R, Denai S, Naomi D, Danielle S, Anna A, Erin G, Simone F. Redraw winners: Bec, Alison S, Fiona C, Jessica, Pat P, Ange.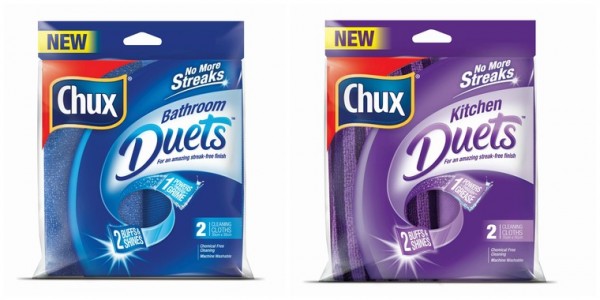 How to enter:
Comment below telling me if you prefer cleaning your kitchen or bathroom and why.
I will then choose 20 of the best bathroom and kitchen responses.  Winners will receive a prize pack of Chux Duets for the bathroom or kitchen to review, depending on your answer.
Then once you have received your prize pack write your review on the Chux facebook page adding in the hashtag #TOHChuxDuets into your post by 9th August 2015.
The most informative and creative review will be rewarded with the major prize: a full supply of Chux products, including the Magic Eraser range, and a voucher for a cleaning service.  Winner will be announced 14th August 2015.
GIVEAWAY TERMS AND CONDITIONS
This post/giveaway was coordinated by The Remarkables Group and run in accordance with my disclosure policy, please read the terms and conditions below

Terms and Conditions:  1. Entries must be made via the commenting system below to qualify, entries on facebook are not valid.  2. Entries close 11.59pm AEST 9th August 2015.  3. One entry per household, open to Australian residents only.  4. This giveaway is a game of skill. The judge's decision is final and no correspondence will be entered into.  5. The best 20 kitchen and 20 best bathroom responses will be notified and sent a prize of Chux Duets, bathroom or kitchen – based on their answer – to review. 6. The 40 testers will have to review the product themselves on Chux Facebook page https://www.facebook.com/chuxproducts including the hashtag #TOHChuxDuets. Review to be submitted by 31st July 2015. 7. The most informative and creative review will be rewarded with a greater prize: a full supply of Chux products, including the Magic Eraser range, and a voucher for a cleaning service. 8. If I have not received a reply from the winner within 7 days the prize will be forfeited and awarded to the entry judged to be the next best.  9. Winner will be announced 5th August 2015. 10.  The Organised Housewife will take no responsibility for any delay, loss or damage to prizes sent to winners.