I'd like to welcome Ash from I Choose Me who over the next month will be sharing some of her beauty tips with us, starting with The Essential Makeup Kit Every Mum Needs.
Like most women, before I had children I invested time and effort into how I looked and enjoyed using makeup. But since my first child arrived (almost 8 years ago) not only did I have a lack of time, but also any inclination. So my makeup collection dwindled down to almost non-existent.
Just over a year ago, I decided I wanted to spend more time on me and make more of an effort. But I soon realised how expensive makeup had become and how many new brands and products now existed. It was a bit daunting.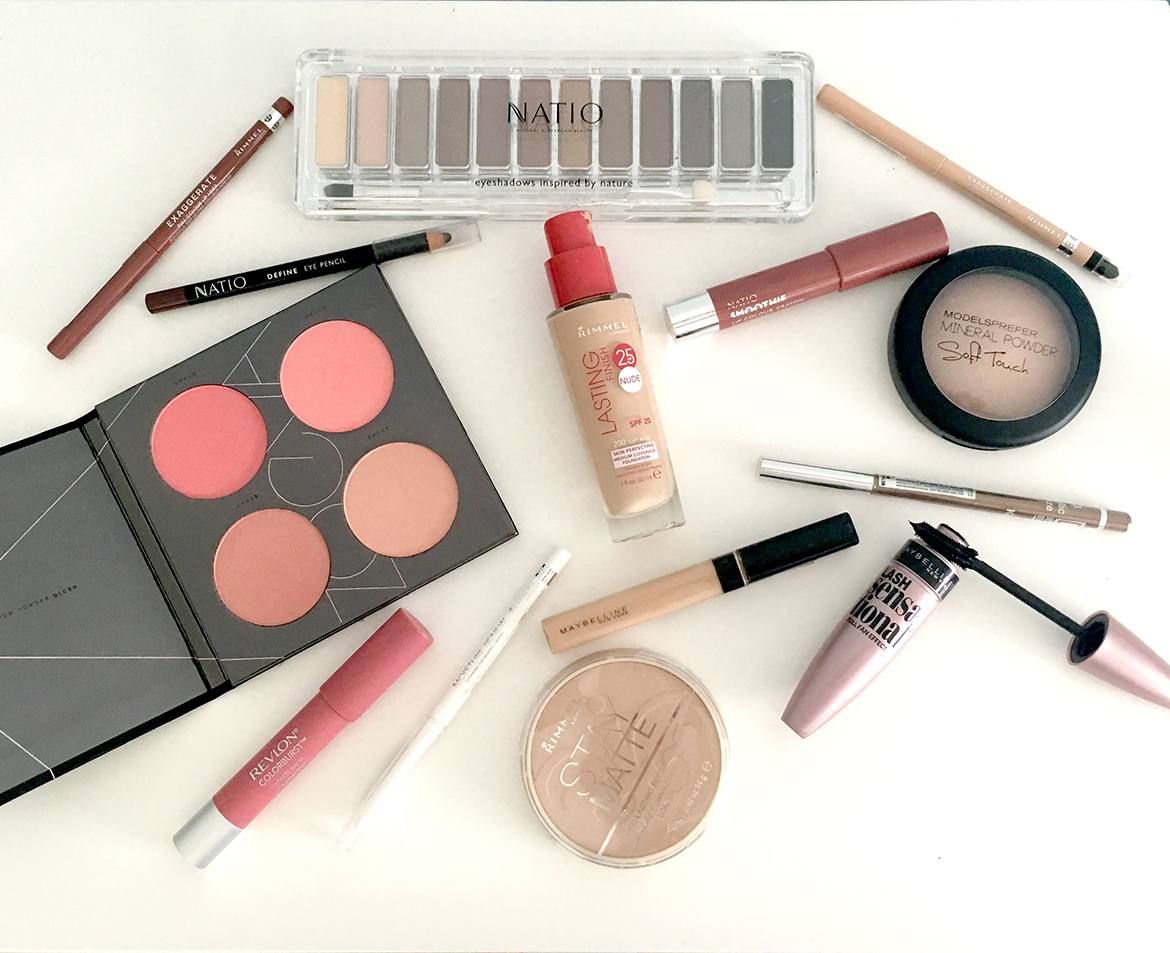 The Essential Makeup Kit Every Mum Needs
After much research, I put together what I would call the Essential Makeup Kit Every Mum needs. This will take you from day to night and through all four seasons. This kit is based on chemist/drugstore products and whilst I do have some high-end products that I use on a regular basis, I have not included these below as I found almost identical items at a much lower price.
FACE
BASE – depending on the level of coverage you are looking for there are a lot of options. If you want a sheer/lighter coverage go for a tinted moisturiser or a BB Cream. If you prefer a medium to full coverage I would suggest a foundation.
I recommend: Rimmel BB Cream Matte $12.95 or Garnier BB Cream $14.95. The Rimmel Lasting Finish Nude foundation is great value at $18.95, goes on like a dream and is easily buildable for a fuller coverage if needed. There is also the option of mineral foundation as well and Nude is a great brand.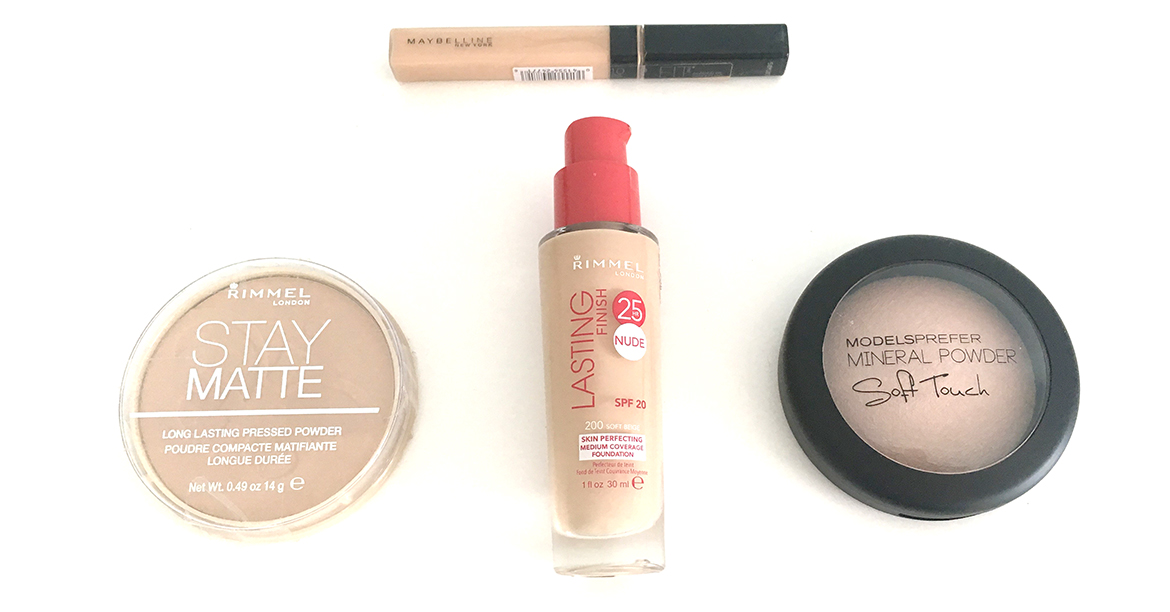 POWDER – use this to set your foundation or if you have a tendency towards oily skin. A translucent powder is fantastic to help keep your skin matte and shine free.
I recommend: The Rimmel Stay Matte powder $11.95 or if you like to have a dewy glow (which every Mum can do with after no sleep!) I love the Models Prefer Photo Ready powder $16.95.
CONCEALER – this would be a must for any Mum. I suddenly developed patchy skin that had breakouts as well as dark circles under my eyes once I had children. A good concealer can help brighten your face and cover any imperfections or blemishes that you wish to hide.
I recommend: Maybelline Fit Me Concealer $14.95 this is great for blemishes or redness as it is a thick texture. Maybelline Instant Age Rewind Eraser $18.95 is a great concealer to cover dark circles under the eyes.
BLUSH – I never used to use blush but I can have a tendency to be a bit pale. Adding some blush can help give a natural glow to your skin, especially during the cooler months when you don't have that natural sun-kissed looked.
I recommend: I love the Zoeva Coral Spectrum Blush Palette. This palette has four colours that cover all seasons and will give a beautiful natural glow. It is $23.95 but this works out to be $5.95 a blush.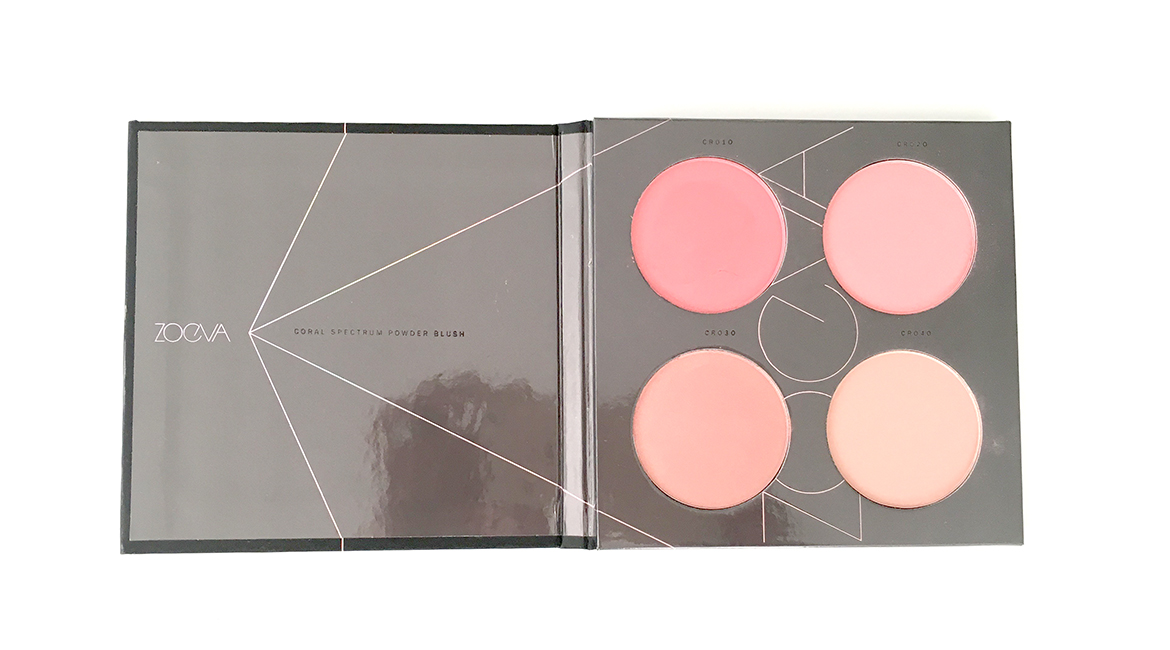 EYES
Eyeshadow – investing in a palette that has a range of shades and textures is well worth it. One palette can take you from day to night, but also with darker colours included you can use these as an eyeliner. Which makes it a very versatile product.
I recommend: Natio have just released two beautiful palettes called Earth and Bloom. These palettes would suit any skin tone and occasion. They include matte, satin and shimmer shades and are great value at $19.95 for 12 colours.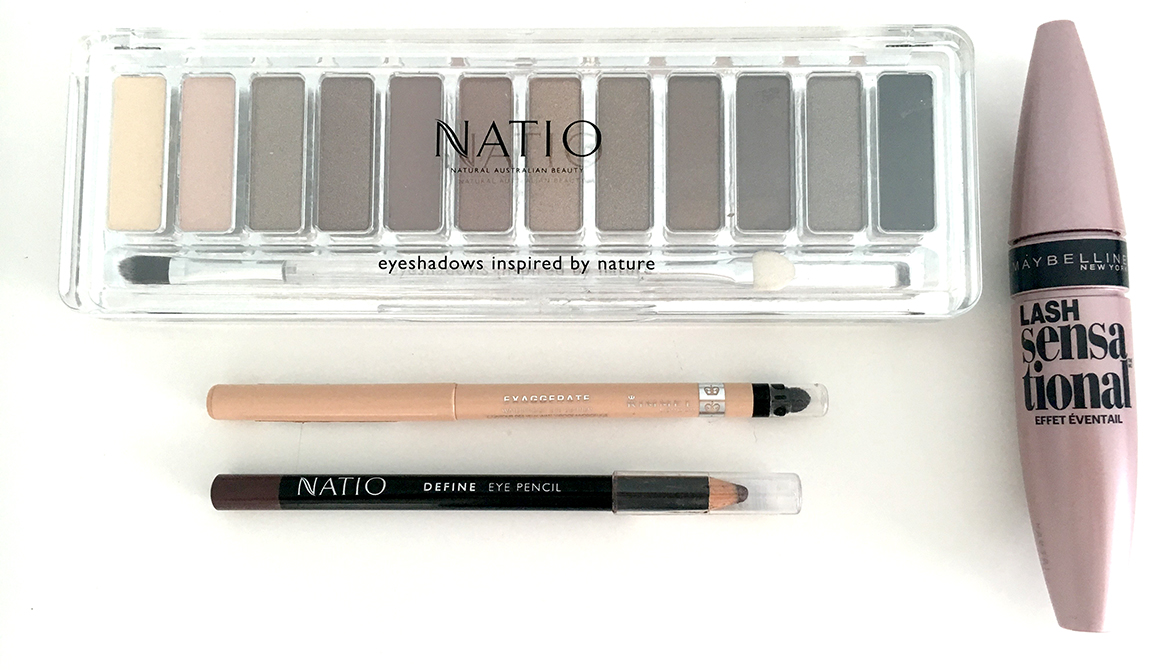 EYE LINER – an eyeliner can give further definition to your eyes. During the day it can help brighten your eyes to make you look more awake and for evening add depth.
I recommend: I love the DB brands Khol eye liner $5.99 and Natio Define Eye pencil $13.95. If gel liner is more your thing Maybelline Eye Studio Gel Pot liner $16.95.
MASCARA – a good mascara will help open your eyes and give definition to your lashes. It can define, lengthen, add volume and curl. This is one item that I always thought I could live without and didn't make much difference. That was until I tried one that was amazing!
I recommend: The Maybelline Lash Sensational in Blackest Black $21.95. This product is incredible and I absolutely love it. I get comments every time I wear it.
LIPS
LIPSTICK LINER – a lipstick liner can be used on its own with some gloss or lip balm, or can be used to help get longevity out of your lipstick. It can help prevent feathering and bleeding which is a must with deep, rich or intense colours.
I recommend: the DB Brands Invisible Lip Liner $8.95 one that can be used with any lipstick. If you prefer a colour lip liner, Rimmel Exaggerate $12.95 are lovely and smooth and have gorgeous colours.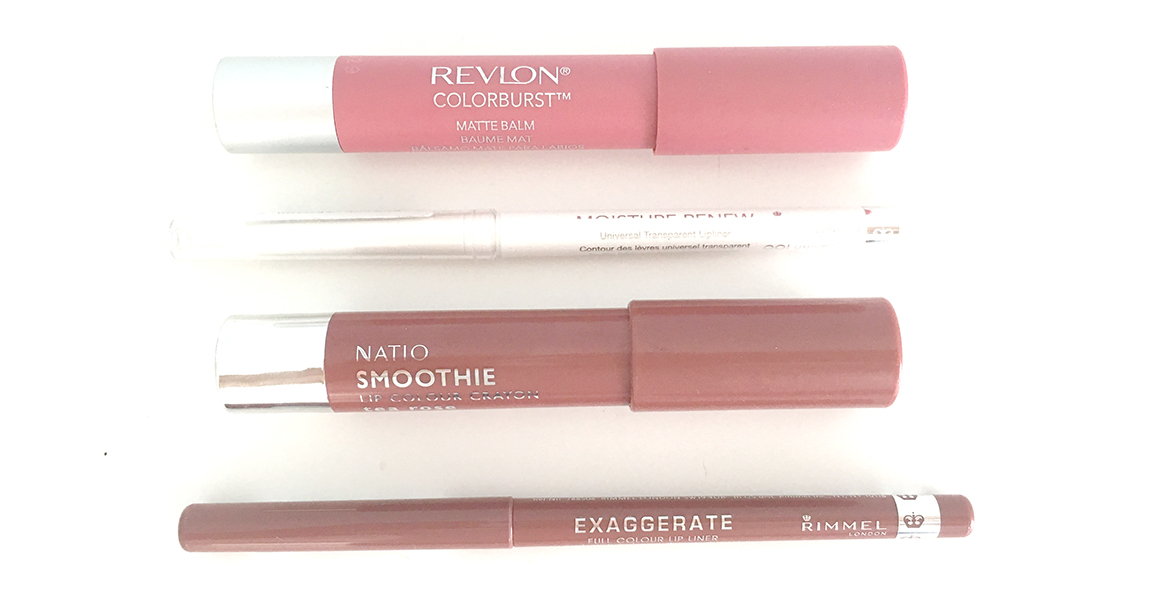 LIPSTICK – my go to lipstick would always be a soft pink or nude as they go with any outfit or occasion. But I do love to break out a bold pink and coral as well.
I recommend: Rimmel Lasting Finish Colour Rush $12.95, Natio Lip Smoothies $12.95, Revlon Matte Balms $17.95.
This isn't a definitive list, as I know some women use bronzer, highlighter, contour kits, primers etc. But I have included what I feel is a kit to help you look and feel great on limited time and budget.
Every woman is different and has their own favourite products that they can't live without. I would not use every single item listed above, every single day. I pick and choose what I need depending on what I am doing that day. But by having these items in my drawer I know that I have everything I need for all occasions and I haven't broken the budget.
Pop on over to Ash's blog I Choose Me see her everyday 5-minute makeup routine
---
What is your most favourite makeup product?
---