This post is sponsored by Thursday Plantation
I was going to say this is the crazy time of year that we begin to think about kids finishing schools, Christmas shopping, cleaning the house and everything else in between, that it's just so busy we Mum's barely get time out.  But really…. is it just the Christmas period? Busy follows me all year round.  There is always something on that limits the amount of time that we spend on ourselves.
Do you know a friend that if feeling the same way?  Consider a pamper pack for her this Christmas, so that she has everything on hand to help her relax and pamper herself, giving her no excuses!  Or create a little pamper pack for yourself!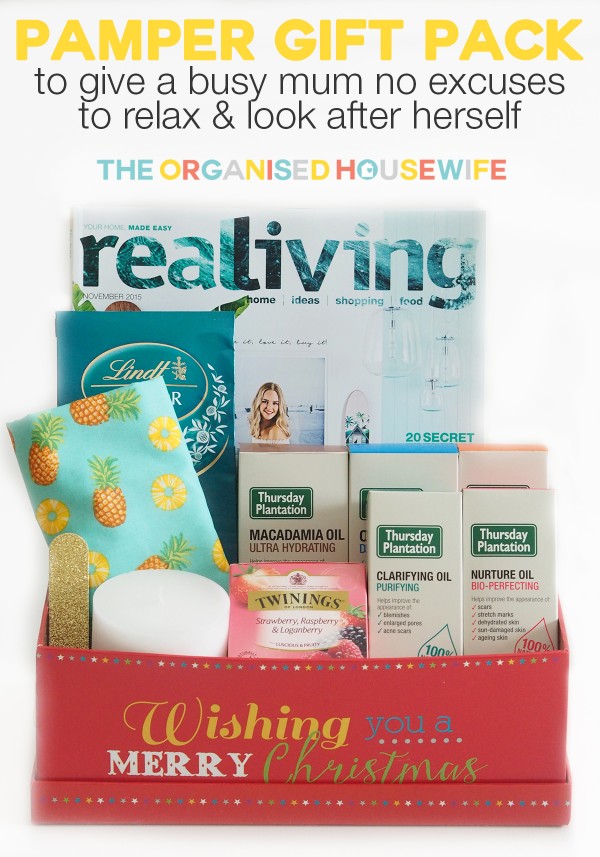 Thursday Plantation Face & Body Oils
Luxurious Thursday Plantation Face and Body oils allow you to have your own time every night.  The beauty of Thursday Plantation Face & Body Oils is that they capture the power of nature's oils to restore and maintain your optimum skin health, look and feel, without the chemicals.
Nature's oils work in harmony with the body to boost nourishment, decrease the appearance of ageing, regenerate and perfect the skin.
Plant oils and the skin have a similar molecule structure, making it easy for the oils to get absorbed by the skin.
The Thursday Plantation Face & Body Oils range contain nature's oils which have been carefully selected by Thursday Plantation for their unique restorative and nutritive properties.
100% natural range – NO nasties.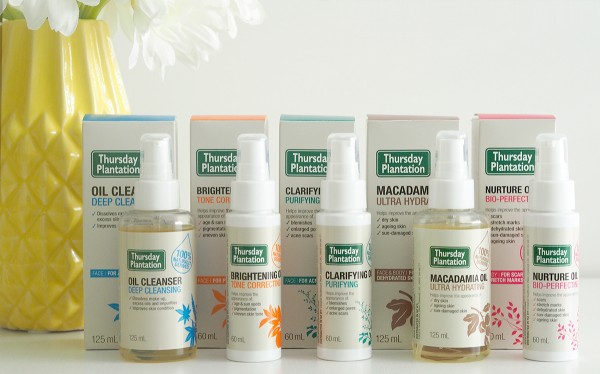 This skin care regime will help you restore and maintain healthy skin
My evening skincare regime was two steps prior to trialling Thursday Plantation Face & Body Oils, mostly because I didn't really know I had to do any more.  I would simply remove my makeup and moisturise my face.  I've been testing Thursday Plantations Face oils for the past few weeks and was pleasantly surprised, my skin does not feel dry, I haven't had any breakouts and it has a healthy glow.
Mostly, this regime takes less than 3 minutes or a little longer if you get carried away with massaging it into your skin.  To apply these oils you spray a little onto your fingers (not much at all so these bottles will last you quite a while) and then massage evenly into your skin.  I found little areas around my cheek bones and forehead that appreciated a little massage to relieve the stress of the day.
Learn more about Thursday Plantation: website, nearest stockist and like Thursday Plantation on Facebook to keep up-to-date with latest news.
What to put in a Pamper Pack
Gift Box – start with a gift box, and fill it with items that will help the recipient to relax.  I purchased this gift box from Big W, you can also find them at your local dollar store. Wrap it with cellophane to hold all contents in, or buy a bigger box so you can put contents in box and close the lid.
Candle – I associate candles with relaxation and calm, a lovely way to spend an evening after the kids go to bed, curled up with a magazine, book or watching a movie.
Chocolate – a sweet indulgent treat.
Magazine – a good excuse to sit down and relax, to catch up on the latest gossip and/or trends.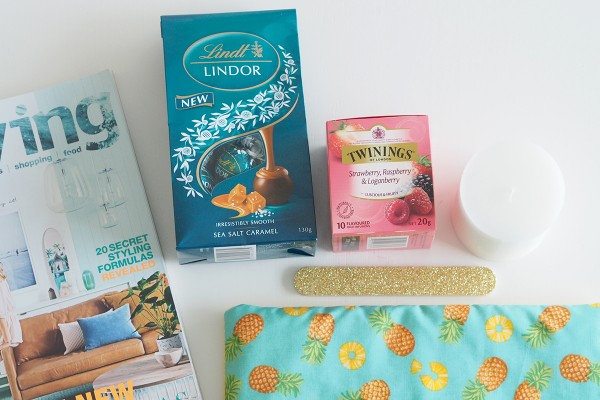 Tea – a delicious flavoured tea will help unwind after a busy day.
Nail file and hand cream – to give her nails a bit of TLC after cleaning the house and doing the dishes each day.
Face & Body Oils – to soothe the skin after a busy day, so that she can go to bed feeling refreshed and ready for a good night sleep.
Eye hot and cold pack – to help ease headaches.  Tutorial on how to make this will be published in the next few days.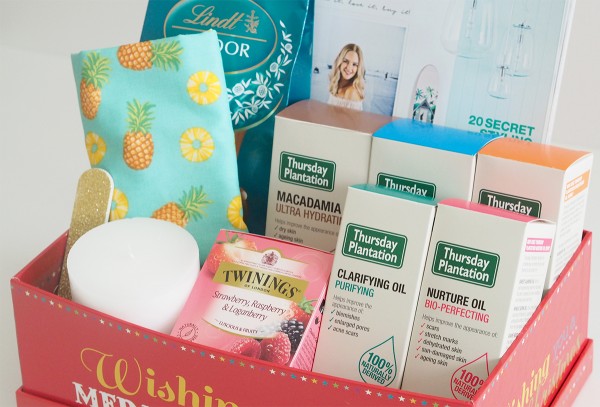 WIN 1 of 5 Thursday Plantation Pamper Packs
Each pack will include 5 oils, valued at $89
Thursday Plantation Giveaway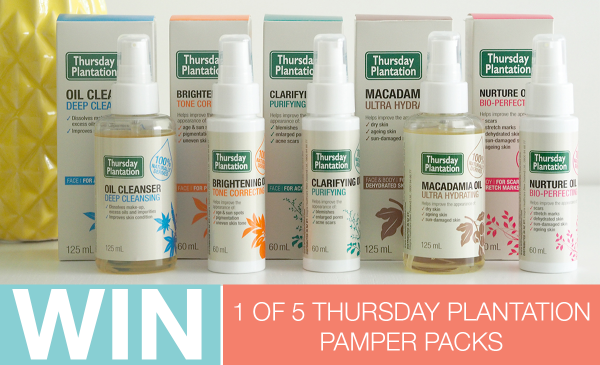 This post was coordinated by The Remarkables Group and run in accordance with my disclosure policy.