Some bathroom organisation ideas to help you turn your bathroom into a functional and calming space. Having everything you use regularly, organised and easily accessible will streamline your mornings as you get ready.
The bathroom is one of the smallest rooms in the house, one of the most used rooms and it's easy for it to become one of messiest. Having your bathroom organised with everything easy to find will make mornings easier for you when getting yourself ready. Many years ago I would have said to keep your bathroom benches completely free of clutter. However now I prefer to have the main items I use daily, easily accessible on the counter to streamline my getting ready process in the morning. The goal for your bathroom counter is to remove all the non essentials and items you don't use frequently, and have the items you need easily findable and accessible. Ideally your bathroom should be a functional and calming space.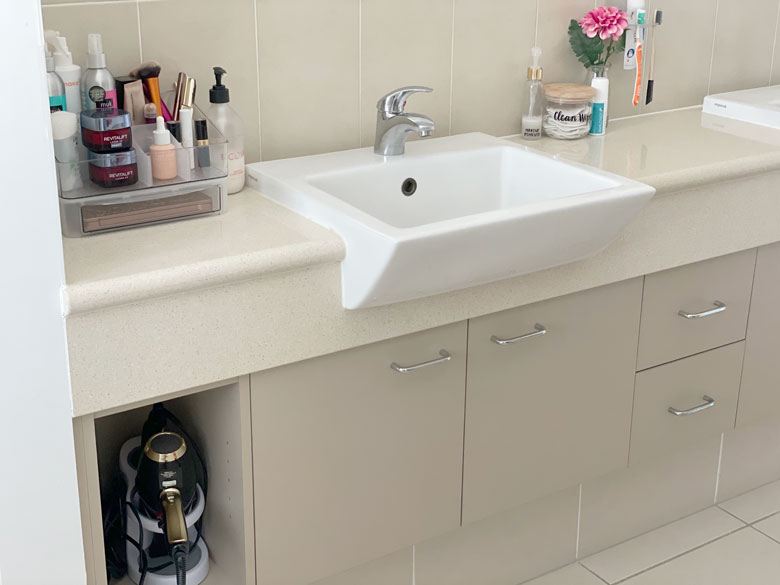 I like to keep all my skin care, some makeup and hair products on my bench-top, as I use them daily and find it handy to have them within reach. Having my skin care products right where I can see them is great reminder for me to spend the time to take care of my face. Which gets more and more necessary and important as we get older LOL!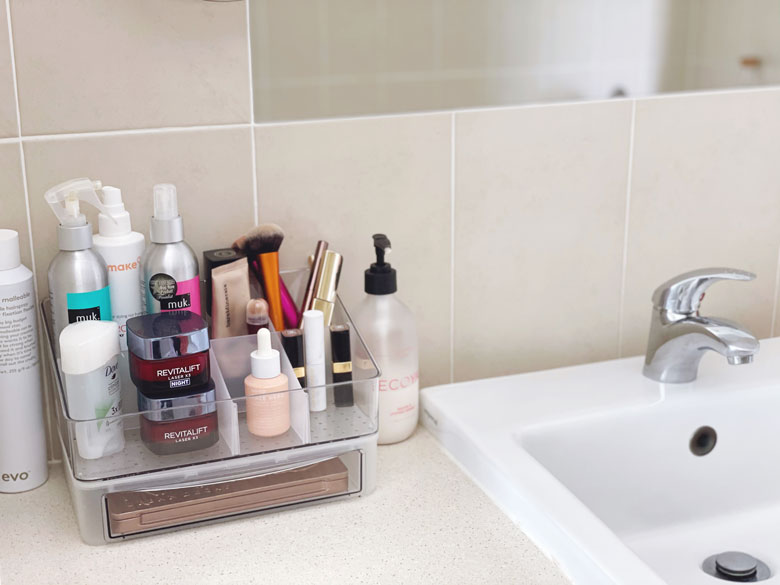 Interesting fact:  Did you know that most products in your bathroom have a used by date? Amazingly a lot of people don't realise, but if you have a look at your makeup and lotions you'll notice an expiry date in a very small font.  It may be hard to say goodbye to some of your much-loved lipsticks or eyeshadows, however like food they all have a shelf life. Read more about this here.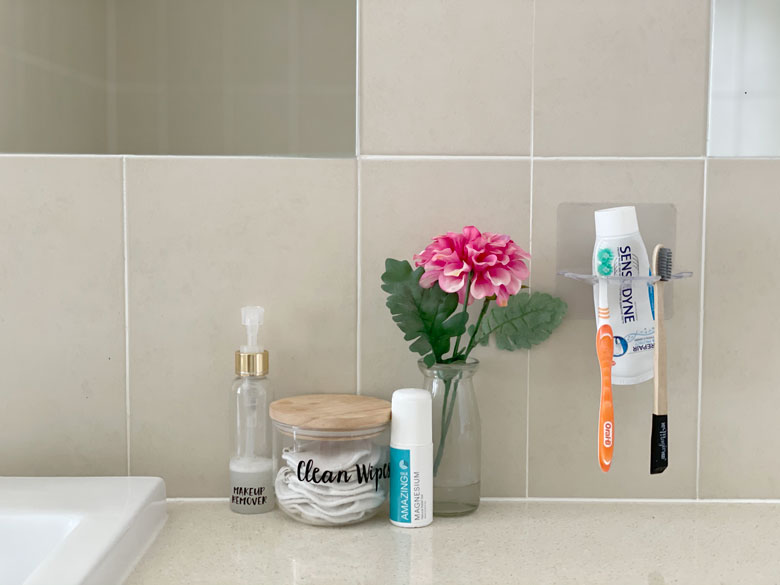 I use reusable bamboo wipes and make my own makeup remover. This way I know that I'm not using any irritating or nasty chemicals, and I also am not contributing to landfill as I'm not using disposable wipes.
CREATE A FUNCTIONAL BATHROOM SPACE
Working from left to right go through everything on top of your bathroom vanity.
Check use-by dates, toss what needs to be.
Look at the items you haven't used in the past month, perhaps they can be stored under your bench.
Group similar items together
Assess the storage you have and find a better solution if you need one.
Repeat the above process with your drawers and cupboards
Put the items you use least towards the back and out of the way
Have the items you use regularly easily accessible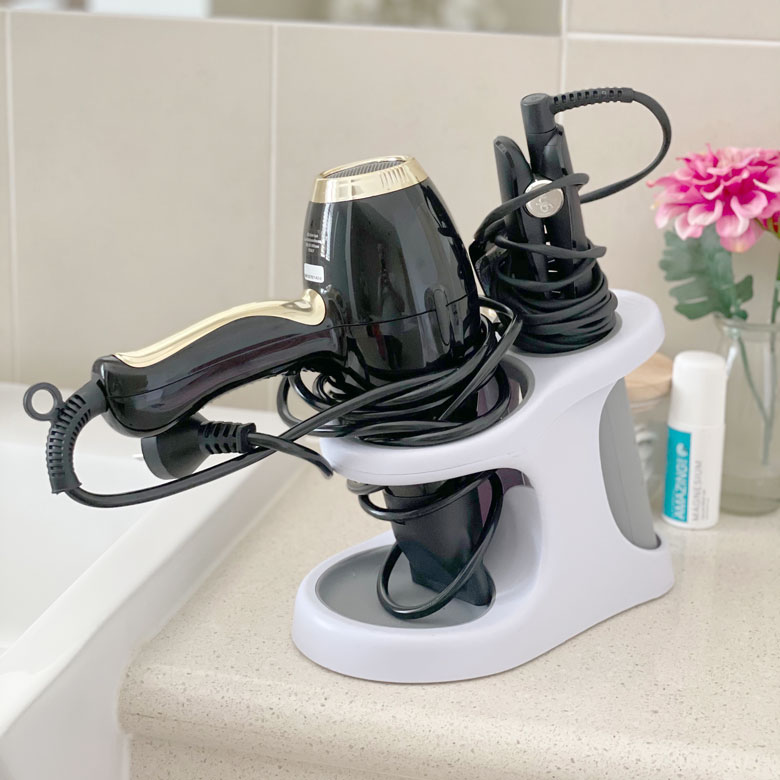 Cords from hairdryers and straighteners can easily become tangled. Storing these items in drawers takes up a lot of space that could be better used for other items. I keep mine in a storage caddy as it keeps my benchtop tidy. I then pop the caddy underneath my bathroom bench when I'm not using it. Check out our range of hairdryer storage ideas here.
Storage tubs are a great way to keep items in cupboards and drawers tidy, and to organise like items with like.
Looking for further bathroom inspiration? Find all of my previous posts about organising the bathroom here.
What are the items in your bathroom that you need accessible for daily use?
---
Pin this image below to Pinterest!