It's only been 8 years since I had a baby, but I used most of what I had from the twins and wow, I have noticed so many great new gadgets on the market that I wish I could have used when my kids were younger.
Then…I made all the kids baby food, one big cookup and froze portions into a muffin tin covered with gladwrap.  Once frozen I run the muffin tin under hot water, food dropped out and I placed into ziplock bags in the freezer.
Now… I have seen these Wean Meister Freezer Pods, very similar concept to the muffin tins but  has a lid, is better portion sizes and much easier to pop the food out as they are made from silicone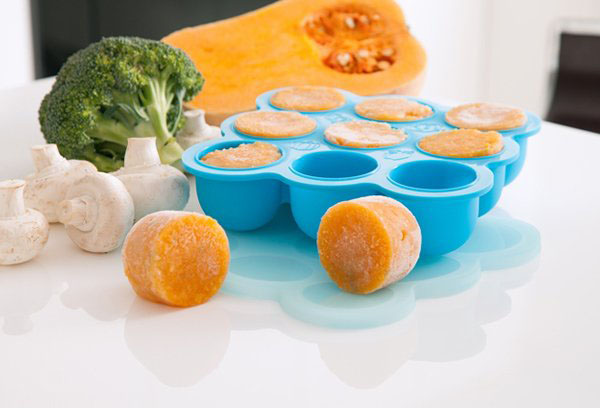 Then… I really loved our change table it was a large wooden pine set of drawers, specifically made to fit a change mat on top.  The drawers had enough storage for nappies in one small drawer and then creams, powder and wipes in the other small drawer.  I was able to have a drawer for each of the twins clothes and the bottom drawer was clothes that were a little too big for them.    I wouldn't change anything about our change table set up, it worked so well for us.
Now… This is super cool b.box essential nappy caddy to keep all the nappies,  creams, wipes etc perfectly organised.  Great if you like to change bub in different places throughout the house.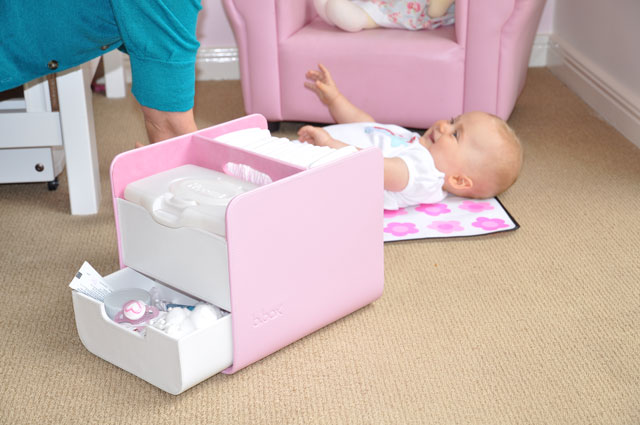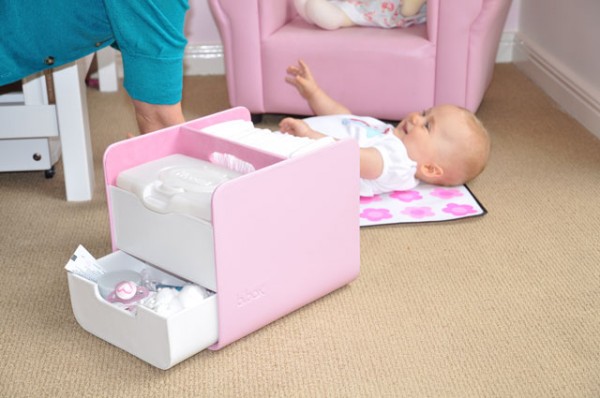 Then… my babies loved their rockers, they were really helpful for when I was feeding one baby I could rock the other to sleep with my foot in the rocker. But when the babies came to the stage of wanting to sit up they found the rockers frustrating.
Now… Many of my friends  use this fabulous Bumbo.  Helps baby sit up unassisted, perfect for feeding or play time.  One friend of mine had the bumbo on the kitchen bench with her while she was cooking dinner, bub and her sing along together happily.