Cast off the cobwebs of winter with a simple spring overhaul for the mind, body and home + a fabulous GIVEAWAY!
Move over winter, beautiful glorious spring has arrived… and I love spring! Now's the time to open up the windows and let the fresh air and brilliant sun pour in – and the best way to enjoy this change of season is with a little spring overhaul that goes way beyond just cleaning.
Plus… I am giving you the chance to win a beautiful bundle of products (valued at over $120!) which will help you freshen up your home, your body, and your mindset.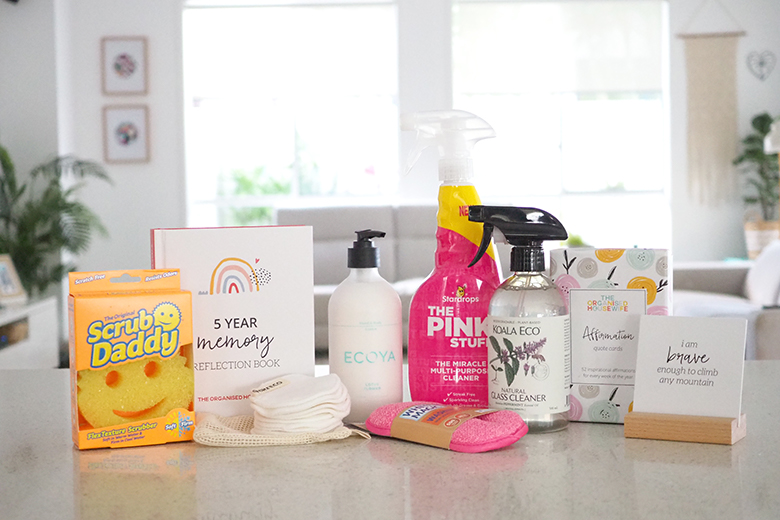 During the colder months our linen, carpets and walls can start to feel a bit stale, our mindsets may be in need of a little shake-up, and even our legs (which might not have seen the light of day in a while) could benefit from a little TLC.
HAPPY MIND = HAPPY LIFE
BE GRATEFUL – People who take the time to reflect on things they're grateful for (as opposed to wishing for things they don't have) often report much higher levels of happiness. A gratitude journal is a really quick and easy way to foster this gratitude, and our 5 Year Memory Book provides the perfect platform for starting a gratitude journal that will keep you going for years!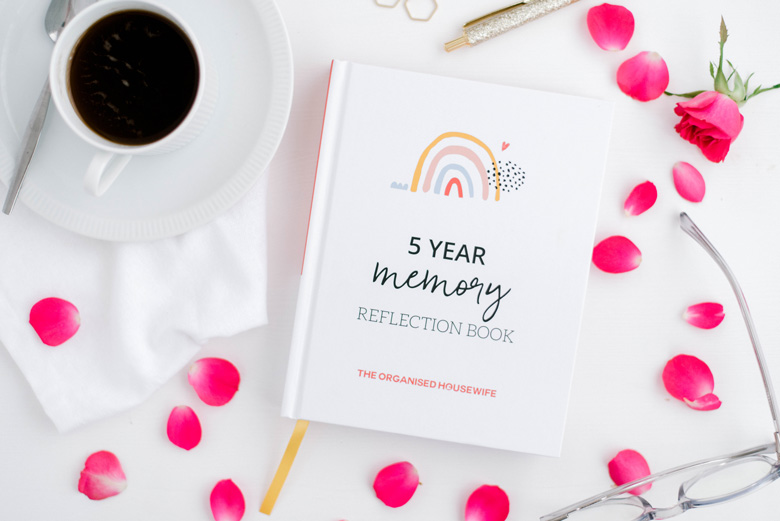 A POSITIVE PICK-ME-UP – The winter months can leave many people feeling low – there's even a name for this! It's called the 'winter blues', and it's basically a seasonal funk brought about by shorter days and less sunshine. Add COVID restrictions to these winter blues, and it's likely that many of us could benefit from a mindset makeover this spring.
This pack of Affirmation Cards includes 52 uplifting quotes that can be displayed in this funky timber stand (which is included – bonus!). I keep one next to my bed for an instant happiness boost in the morning.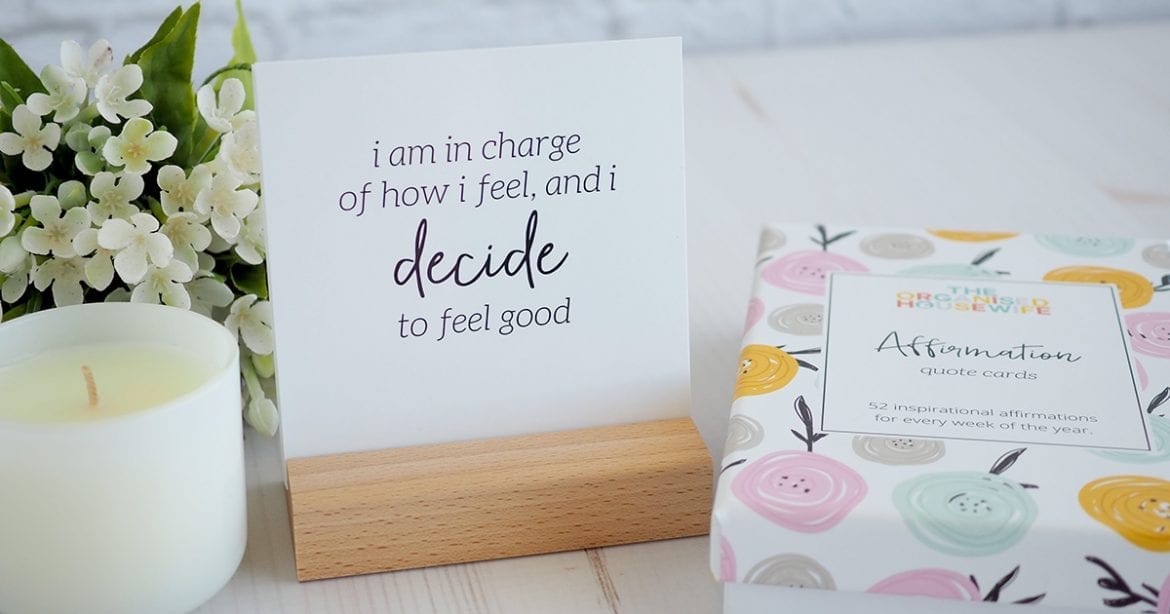 FRESHEN UP THE HOME
LINEN + TOWELS –  The linen cupboard can start to smell a little musty in the cooler months, but this can easily be rectified with a homemade DIY cupboard deodoriser.
Simply fill a mason jar with baking soda and a few drops of your favourite essential oil. Replace the metal insert in the lid with thick paper or cardboard, and insert a few holes so that the deodorising and neutralising properties of the baking soda can work their magic. When you notice the scent starting to fade, just give the jar a little shake to reactivate. Replace after 3 months.
  READ MORE: Easy DIY Homemade Cupboard Deodoriser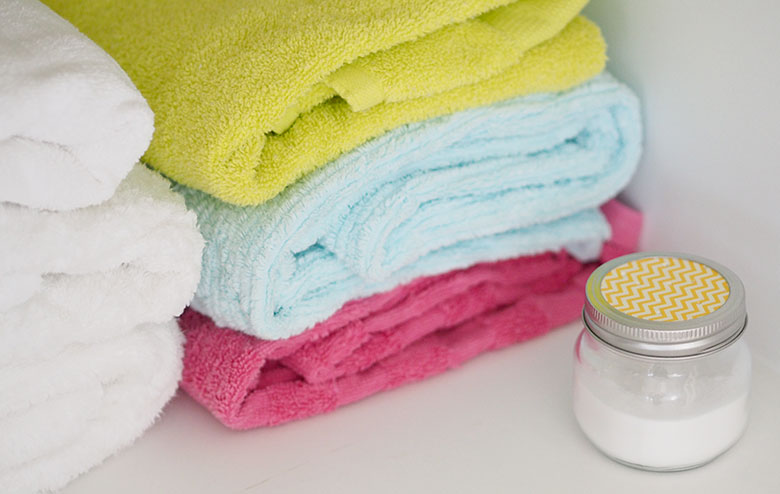 WALLS + BATHROOMS – There are some great cleaning products that require only water, which makes them perfect for quickly spot cleaning those dirty fingerprints that keep reappearing on the walls or the toothpaste smears around the bathroom vanity. The Scrub Daddy sponges are particularly fabulous for this! Simply add water before wiping away those marks on the walls and light switches. If you come across tough marks that don't want to budge, spray some of The Pink Stuff Multi-Purpose Cleaner – it's non-toxic, made from 100% natural cleaning particles, and is incredibly tough on grease and grime! It's also fab for removing soap build-up in the bathroom too.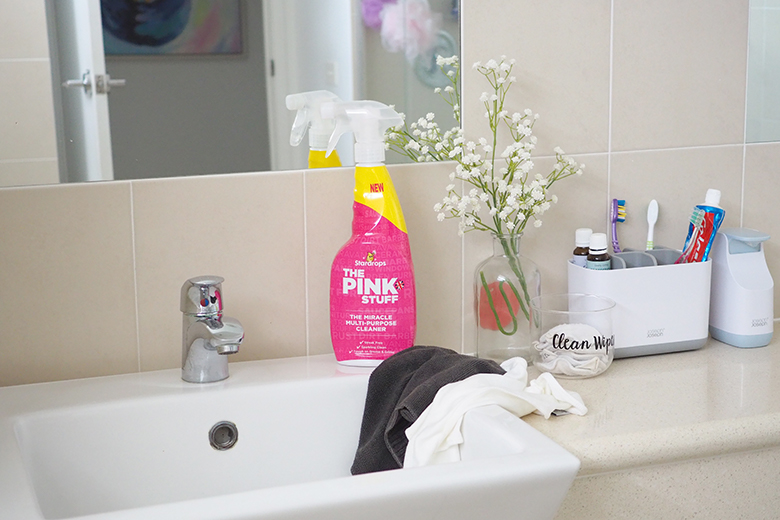 CARPETS – Commercial carpet cleaning can be expensive and often unnecessary. Sometimes a simple spot clean is all that's needed to revitalise a room again. As with my linen cupboard tips above, your carpets can be freshened up with a simple DIY cleaner.
I created my own carpet cleaner years ago to contend with the inevitable mess of kids and cats and I love it! It's incredibly budget friendly, works an absolute treat, and all the ingredients can be purchased off the supermarket shelves. To use this homemade Carpet Cleaner you'll need: paper towel, water, vinegar, bicarb soda, and a spray bottle.
  READ MORE: Homemade Carpet Cleaner – Pet Stains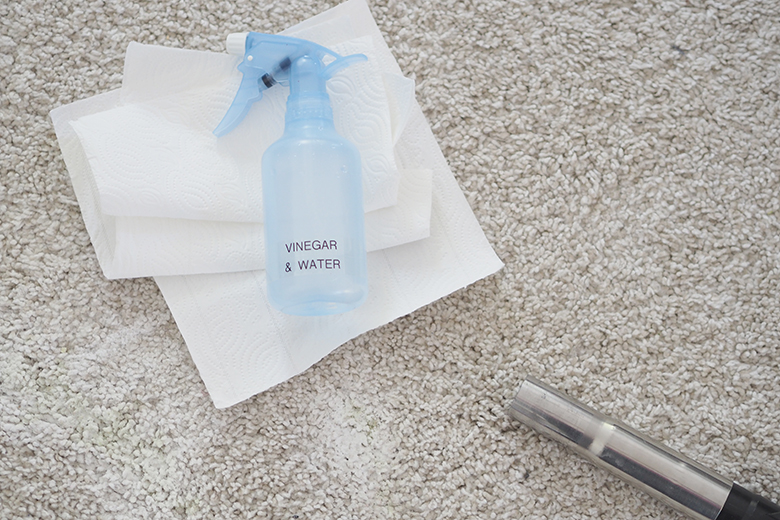 PAMPER YOURSELF
Don't forget yourself! Taking a little time for ourselves is so important, and if you're anything like me you'll have relished in the coverage your winter wardrobe provided. Now is the time though to nourish our dry winter skin, rid our bodies of the hair we've been hiding under those winter woollies, and get our glorious glow back on!
SPRING SKIN REFRESH – I don't like to use chemicals on my skin or on my daughters' skin, which is why I created a Homemade Makeup Remover recipe. It leaves my skin feeling beautifully soft, so would be ideal to try if your skin is feeling a little dry after the winter months. I use it daily to remove my makeup, and love teaming it with these Reusable Bamboo Facial Pads. They come in a convenient wash bag so I simply pop all the dirty pads back in their bag and straight into the washing machine at the end of each week.
  READ MORE: DIY Homemade Makeup Remover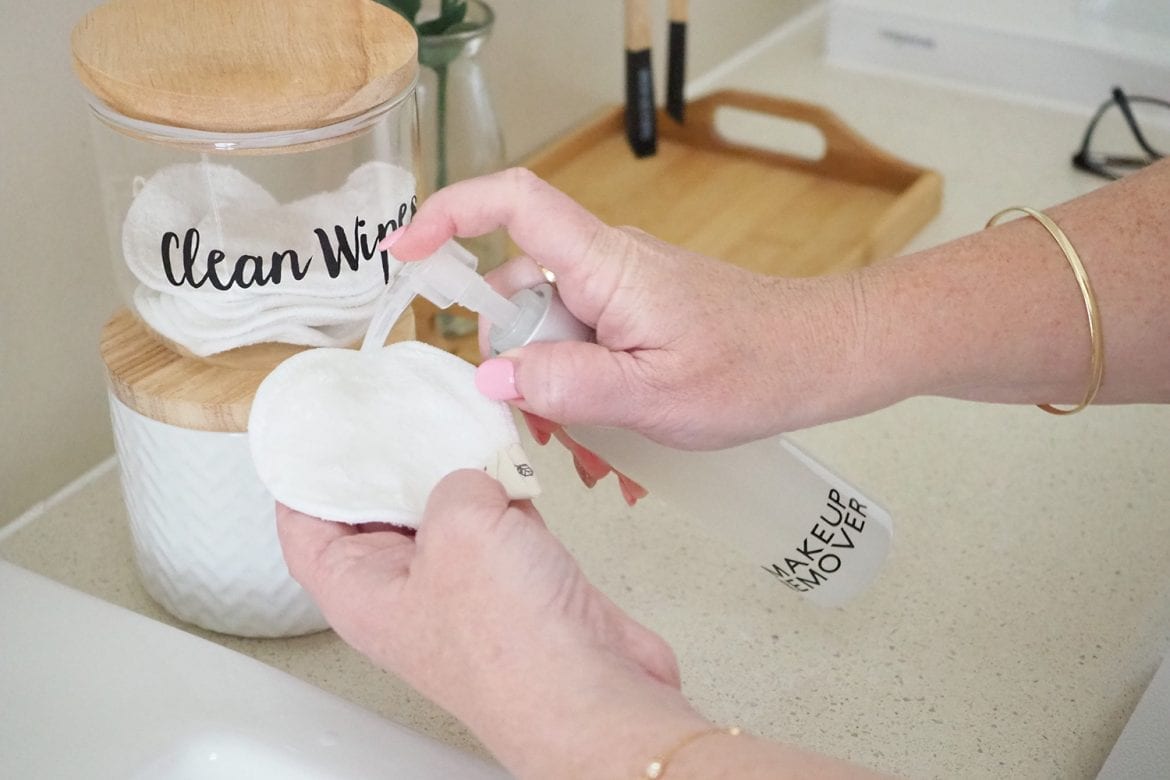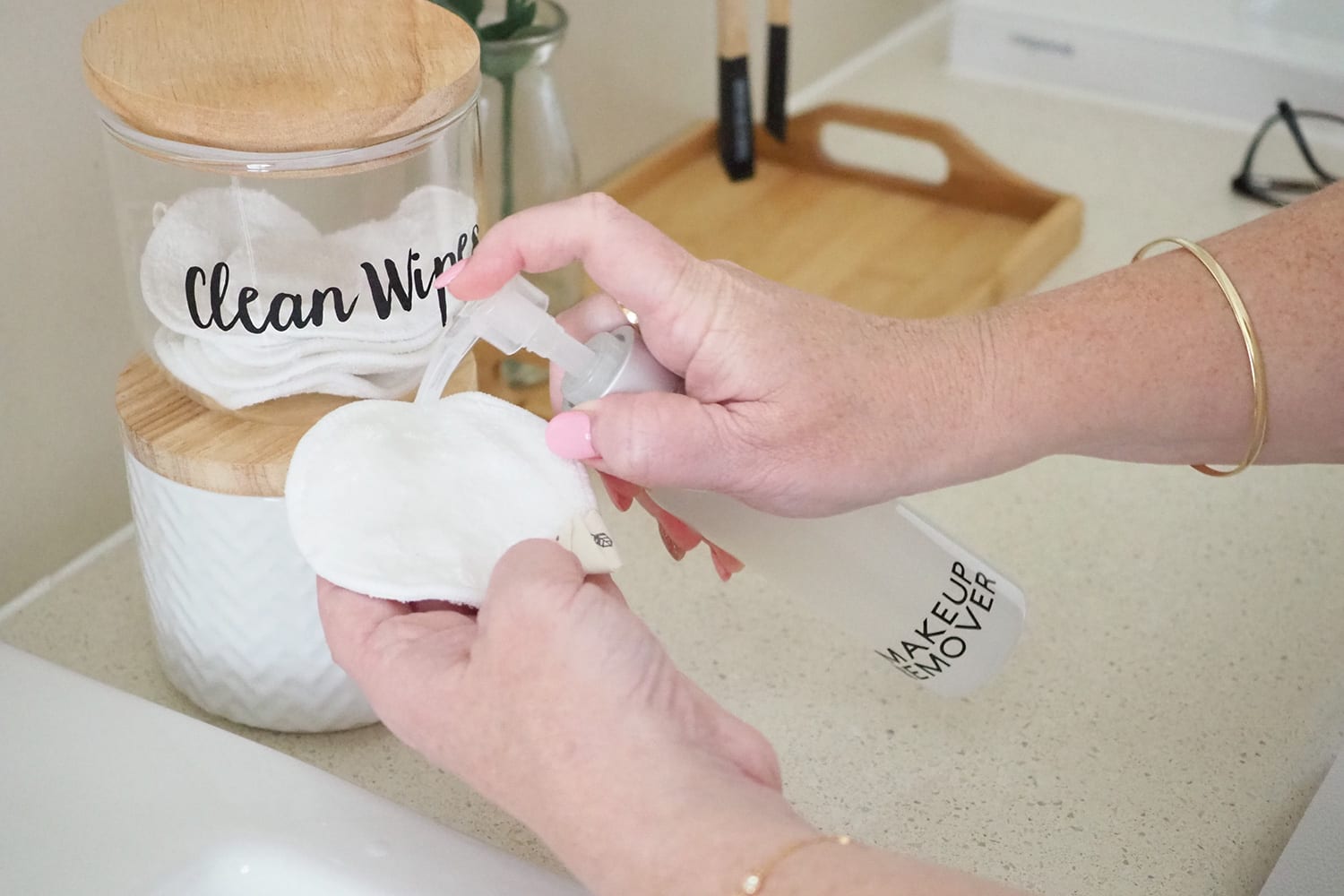 SILKY SMOOTH – It's not just our faces that get a build up of dry skin over winter, our bodies can generally do with a good overhaul too! An exfoliating brush, body wash, and a good moisturising body lotion is all you need to kick start this process. I love the Ecoya range of body products for this because not only are they free from animal testing and artificial colours, they also smell absolutely delicious!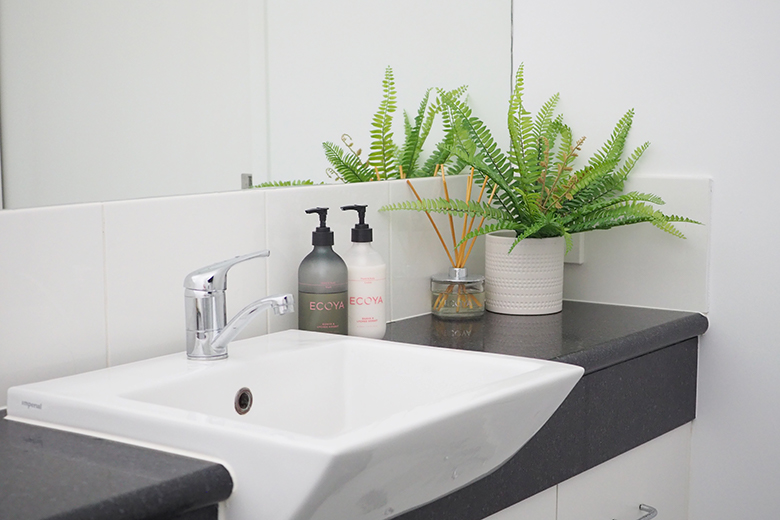 ---

1 LUCKY READER WILL WIN A SPRING OVERHAUL PACK!
The fabulous prize includes: The Organised Housewife Affirmation Quote Cards, The Organised Housewife 5 Year Memory Book, Scrub Daddy (yellow), White Magic Washing Up Pad (pink), Pink Stuff Multi-Purpose Spray, Ecoya Hand & Body Lotion 450ml (Lotus Flower), and 10 Pack of Ever Eco Reusable Bamboo Facial Pads (white).
HOW TO ENTER:
Share in the comments below: "What needs a spring overhaul in your home?" 
---
GIVEAWAY TERMS AND CONDITIONS – This giveaway runs in accordance with my disclosure policy, please read the terms and conditions below:

1. Entries must be made on The Organised Housewife blog, comments on social media are invalid.  2. Entries close 11.59pm AEST Wednesday 7th October 2020. 3. One entry per household and open to Australian residents only.  4. This giveaway is a game of skill. The judge's decision is final and no correspondence will be entered.  5. The total prize pool is valued at $127.65. 1 winner will receive this pack, not redeemable for cash. 6. Winner will be contacted by email, please ensure you leave your email address.  7. If I have not received a reply from the winner within 7 days the prize will be forfeited and awarded to the entry judged to be the next best.  8.  The Organised Housewife will take no responsibility for any delay, loss or damage to prizes sent to winners.
---
Pin this image below to Pinterest!