This post is sponsored by Olay
How are you going with your spring cleaning? Now that it's a little warmer I am opening up the house and enjoying the breeze flowing through, instantly the fresh air makes such a difference to the dynamic of the house. Earlier this month via my spring cleaning series of posts I shared tips with you about the benefits of giving your home a spring clean.  Change of season is a great time of year to not only clean but also sort through cupboards and start planning for the busy months ahead. I've put together a list of some easy organising tasks that will help you to reduce clutter and organise your home.
With special thanks to Olay, I'm giving 3 lucky readers the chance to win some OlayRegenerist Packs.  Continue reading to see how you can enter. Please note this giveaway is now closed.
START PLANNING, ORGANISE UP YOUR DIARY
With the Christmas season approaching, there will be many events to schedule into your calendar.  From the end of year celebrations, work parties to kids school holidays. Dig out your diary, dust it off and start using it to its full potential. Write down all birthday's, anniversaries, school holidays and other planned events into your diary, so when you're invited to a gathering, you can quickly check and see if you are free.
CLEAN OUT YOUR WARDROBE
Use my coat hanger method to help you work out what clothes you don't wear so at the end of this season you can have a good wardrobe clean out.
Simply turn all your coat hangers the opposite way you usually hang them, When you have worn an item place it back in your wardrobe with the coat hanger the correct way around.  After a few months all the coat hangers the wrong way around are an indication that you haven't worn this item.  If this is so, take the brave step to remove this item from your wardrobe and donate to a friend or charity like Dress for Success, Salvation Army or your local goodwill store.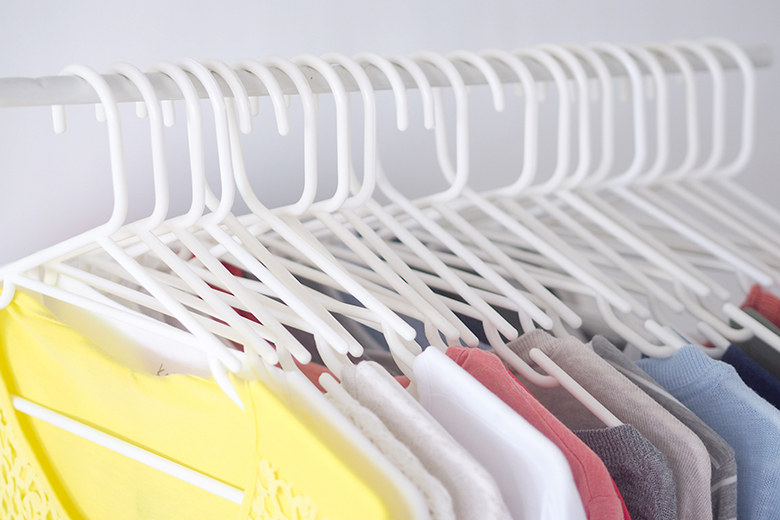 If any old shirts or pyjamas are too ratty to be donated, consider cutting them up to repurpose as cleaning rags. These rags can then be used to clean the toilet, window tracks, etc.
DONATE TOYS
This is the perfect time of year to go through all the kid's toys and purge anything they are no longer playing with, and it will also be an excellent opportunity to start writing your Christmas gift wish list.  Any toys that you will be donating need to be clean, safe, in good condition and complete.
Read more: How to clean soft teddies to kill dust mites
BANISH DRY SKIN
After the colder seasons, your skin might be feeling a little dull and dry. It's important to implement a daily skincare routine to hydrate and rejuvenate your skin cells.
I have been using the Miracle Duo (Olay Regenerist Miracle Boost Youth Pre-Essence and Micro-Sculpting Cream) for many months now with fabulous results. Olay has released their Overnight Miracle regimen, which includes a third product in the Regenerist range – the Micro-Sculpting Night Cream.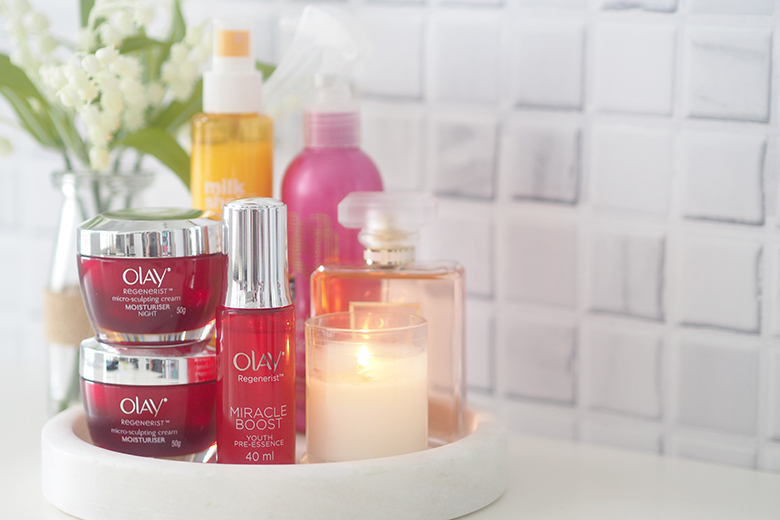 During the night, skin repair naturally increases, making it the perfect time to reverse signs of ageing. However, during the night we also spend significant amount of hours without drinking any water so ensuring that you can keep skin hydrated is essential. In contrast to the regular night creams, The Olay Regenerist Micro-Sculpting Night Cream has a unique gel-like formula for overnight protection against transepidermal water loss. The lightweight feel means that you can sleep with it on and not have to worry about that greasy feeling. After 5 nights, it doubles the rate of skin exfoliation for noticeable firmer skin, with less lines & wrinkles. It will leave your skin feeling plump and hydrated the following morning, helping you to wake up feeling radiant and ready for the day! Olay can be bought at your local pharmacy or supermarket and will give your skin the revamp you've been looking for.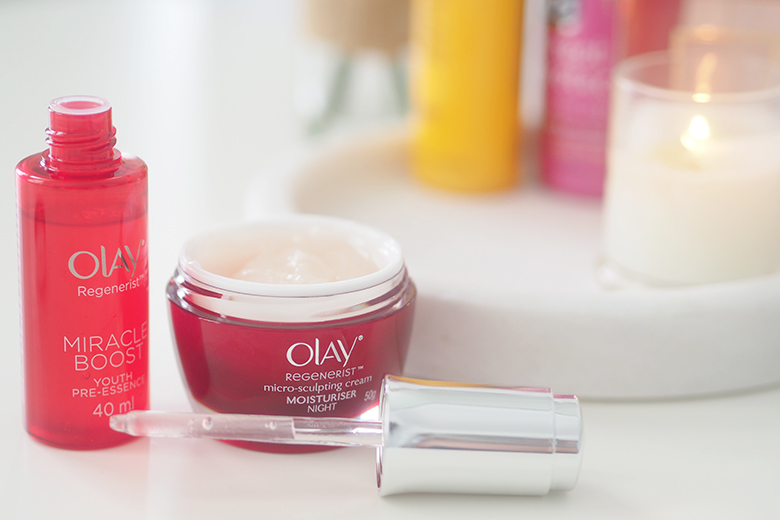 For more info on the Olay Regenerist range, visit: http://olayingredients.com.au/.
PUT AWAY WINTER LINENS
It's time to pull those flannelette sheets and extra blankets off the bed. Replace your winter linens with some fresh, clean light sheets.  Place a throw at the end of the bed just in case you do feel a little cold.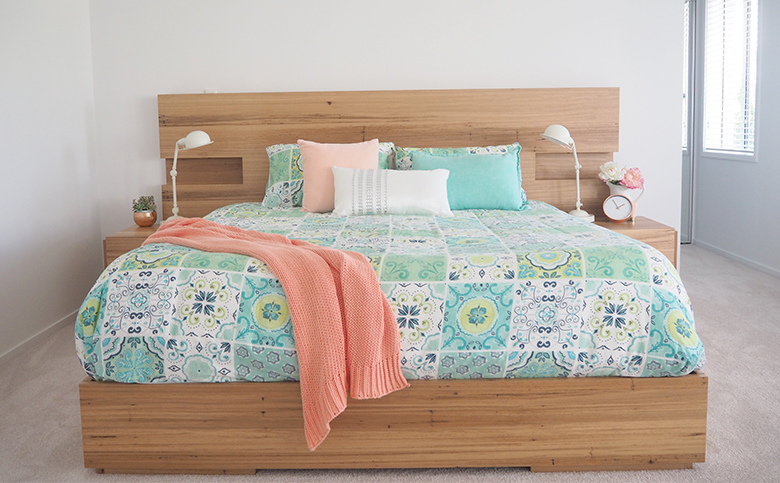 Don't forget to wash your winter blankets before storing them away. While you're putting away your winter linens see what you didn't use and consider purging them.
NEW UNDERWEAR
Good bras and undies can last years, most of us would have our favourites, good old faithful that are worn more frequently than others. There is no rule (that I know of) of how regularly you should replace your underwear, but similar to sorting your wardrobe, the change of season is a good time to sort through your lingerie drawer and look for the tell-tale signs that they may need to be purged:
lost elasticity
no longer fit
they are uncomfortable
have holes
or stained
USE MEALS FROM THE FREEZER
I find that my freezer is filled more during the winter months than any other time of year, as it's the season for slow cookers, casseroles, bakes and pies.  Look through your freezer and add any meals sitting in there to your future meal plans, so they don't get forgotten and then you have to toss them due to freezer burn.

TOSS OUTDATED MEDICINES
Look through your medicine cupboard and see if any have past expiry and need to be discarded.  Most medications have an expiry date on the packaging or the printed label.  According to nps.org.au "Most medicines deteriorate with time, which can lead to changes in their chemical composition. These changes can result in the medicines becoming less effective or, in some cases, potentially harmful if they are used after their expiry date."
Do not flush old medication down the drain or toilet as this can harm fish and wildlife. It is recommended that you take them back to your local pharmacy where they will safely dispose of them.
CREATE A SPACE YOU CAN RELAX IN
Create a little space in your home that is your happy place.  A place that you can sit, be comfortable, relax, unwind and be a positive space for you to clear your head.  It could be a corner in the lounge room, bedroom, or outside. Add little pieces to this space that will make it a relaxing and tranquil atmosphere, such as plants, flowers, or a candle.
I've just created this space under our back patio, I have wanted one of these chairs for so long, but didn't want one that hangs from the ceiling.  I spotted this beauty at Kmart and without hesitation grabbed it!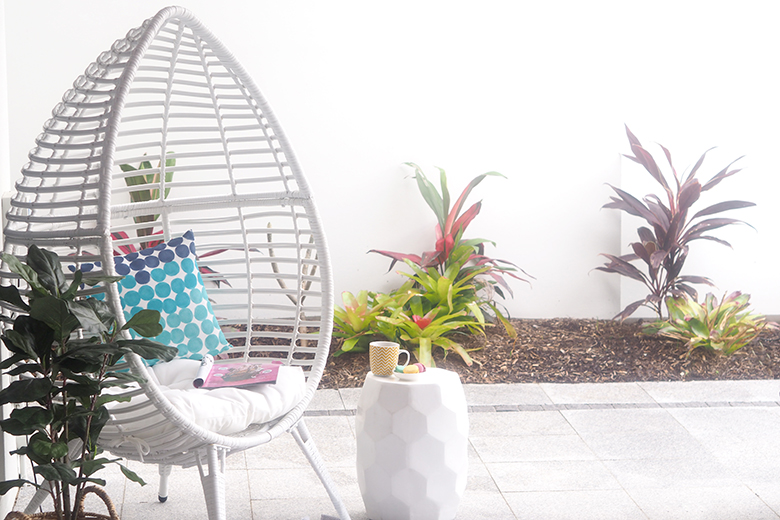 CLEAR THE HOT SPOTS
A bonus task to throw in here, because this tip has helped me remove my clutter over 13 years ago off my dining table.  I am proud to say since I started this trick I have never had a cluttered table.
Paper, toys and clothes can all pile up quite quickly and become a continual dumping zone.  Clear away the clutter in these hot spots. My trick is to put something like a plant or ornament where the clutter usually piles up as a visual reminder to not use this area as a dumping zone.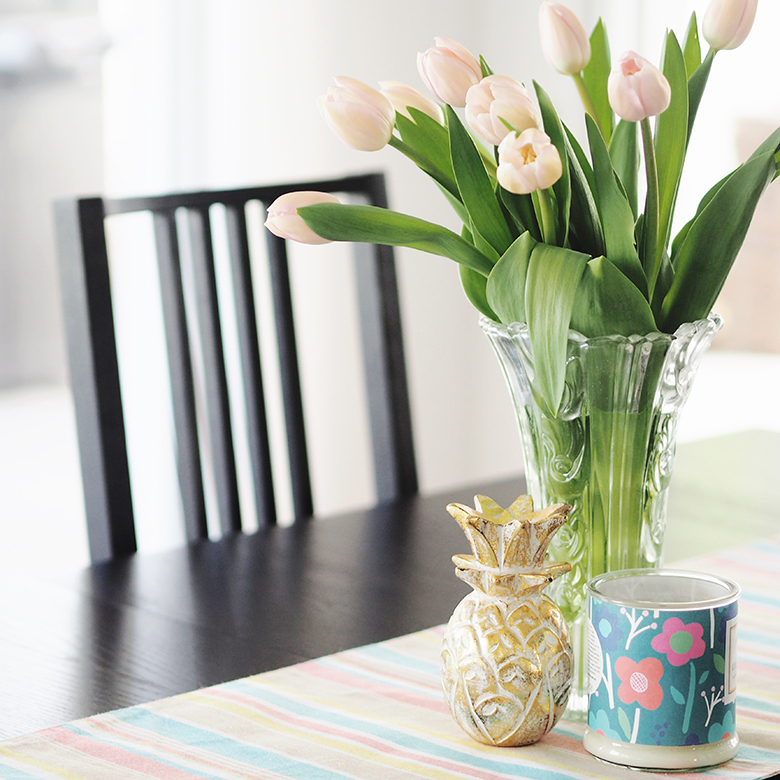 ---

Win 1 of 3 Olay Regenerist Packs
This giveaway is now closed. Congratulations to Rebecca, Rosie and Wendy.
Each winner will receive an Olay Miracle Boost, Regenerist Overnight and Day Creams. RRP$ 137.97.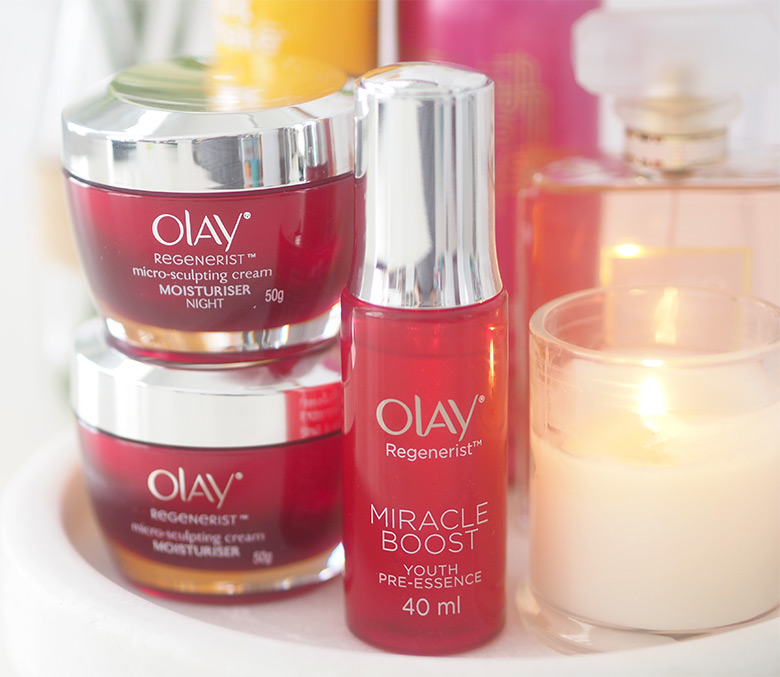 How to enter:
Tell me in the comments below "What spring organising project is on the top of your to-do list?"
---
GIVEAWAY TERMS AND CONDITIONS – This giveaway run in accordance with my disclosure policy, please read the terms and conditions below:

1. Entries must be made on The Organised Housewife blog, comments on social media are invalid.  2. Entries close 11.59pm AEST Monday 3rd October 2016.   3. One entry per household and open to Australian residents only.  4. This giveaway is a game of skill. The judge's decision is final and no correspondence will be entered into.  5. Total prize pool is valued at $413.91.00. 1 winner will receive an Olay Regenerist Packs which contains 1x Olay Miracle Boost, 1 x Olay Regenerist Night, 1 x Olay Regenerist Moisturiser. Pack is valued at RRP$ 137.97. 6. Winner will be contacted by email, please ensure you leave your email address.  7. If I have not received a reply from the winner within 7 days the prize will be forfeited and awarded to the entry judged to be the next best.  8.  The Organised Housewife will take no responsibility for any delay, loss or damage to prizes sent to winners.
This post was coordinated by The Remarkables Group