Have you decluttered and organised your kitchen cupboards lately?  No, then today's the day…again starting small, we will only tackle two cupboards.  I have organised my crockery and Tupperware cupboards (you'll soon see I have an obsession for Tupperware, I used to be a demonstrator, and I brought quite a bit for myself (you'll love my pantry)).
Below are five steps to you having beautifully organised kitchen cupboards:
Remove all items from cupboard.
Wipe shelves down with a damp sponge.
Declutter – While organising the cupboard take the opportunity to declutter, throw away cracked or chipped crockery and items that you never use, pass them onto charity.
Organising – When organising your cupboards use the: SOMETIMES, RARELY, DAILY approach.  Items that are used daily need to be easily accessible at the front of the cupboards or within arms reach. Keep the rarely and sometimes items on higher or lower shelves.
Take a step back and admire your work!  Great job!
Below: My crockery cupboard.  I have only just recently given away the kids character melamine plates and bowls and replaced them with some bigger sized melamine plates from Target and plastic bowls from Spotlight (also love the IKEA snack plate). Here I also store melamine sets we use for outdoor bbq's and dishes we use for pasta nights.  In the basket is salad bowls and serving centre for entertaining.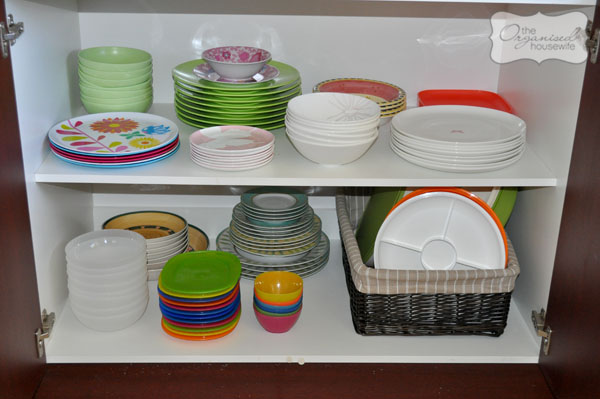 Below:  Told you I have an obsession with Tupperware.  I have stored all like items together, with items used everyday at the front.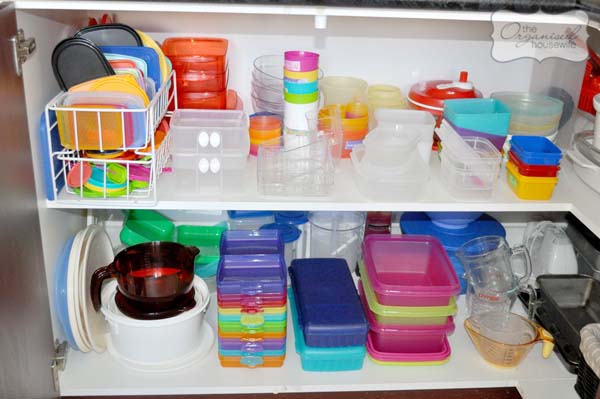 Below:  I love these baskets they are great for keeping items tidy. Can you tell I like to bake.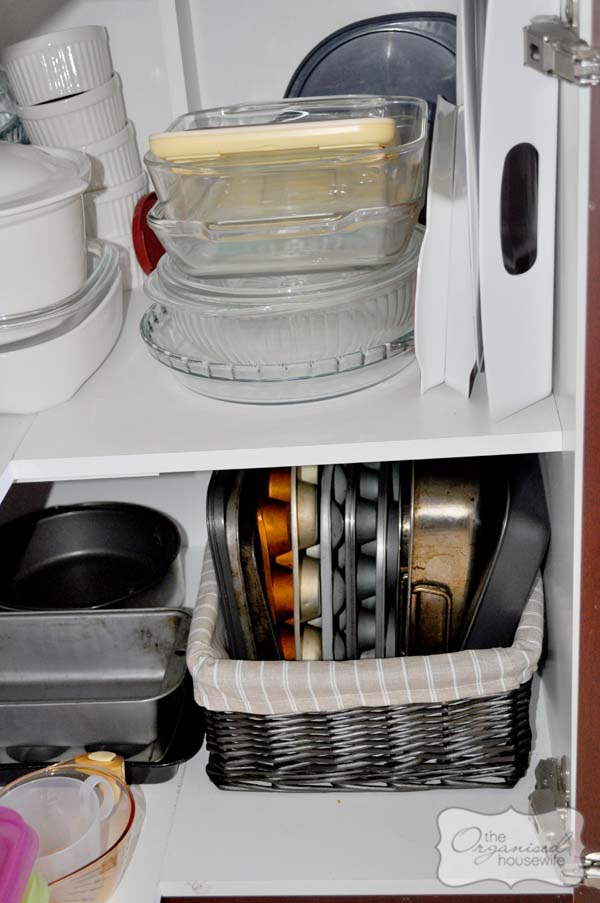 Below: I store all my lids in this system that I brought from Big W.  It has 2 slide out shelves.  In the bottom I store all smaller lids, with the larger on top.  It's neat and compact which provides ease when searching for lids.