Five easy tips for transforming your bathroom into a beautiful and happy space that's fresh, fabulous, and fit for a little pampering.
Bathrooms can quickly get messy and a little drab. Daily steam makes them a breeding ground for mould and moisture, and they can rapidly turn into a room where we clean and groom ourselves whilst rarely taking the time to freshen and spruce this space up. Considering the bathroom is often the first place we visit when we wake and the last room we visit before bed, it seems only fitting that a fresh and happy bathroom will set a positive tone for the day (and night) ahead.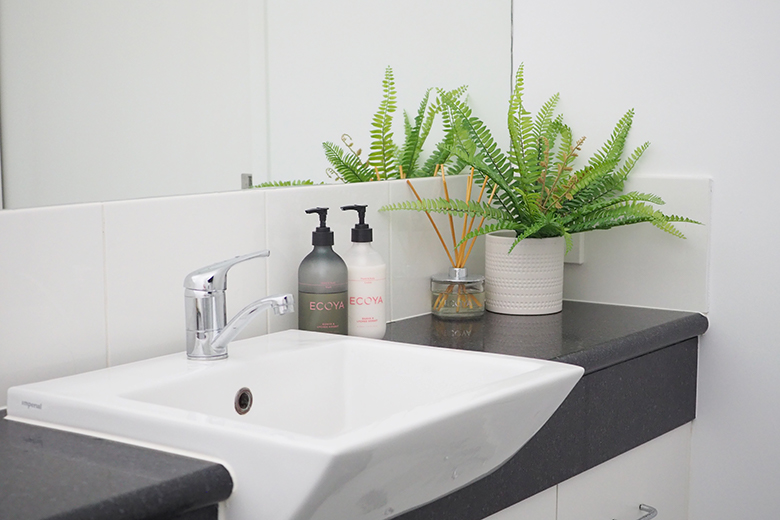 SHOP: Ecoya Products | Reed Diffusers | Faux Plants
Freshening up my bathroom involves so much more than simply removing any build up of mould and mildew (although this is certainly part of it), it's also about creating a well-organised space that looks and smells beautiful. Here are my five tips for refreshing your bathroom.
1. Deep Clean
Whilst a weekly maintenance clean keeps my bathrooms feeling pretty fresh, I do like to do a deep clean every couple of months to get all those often overlooked areas like window sills and shower heads.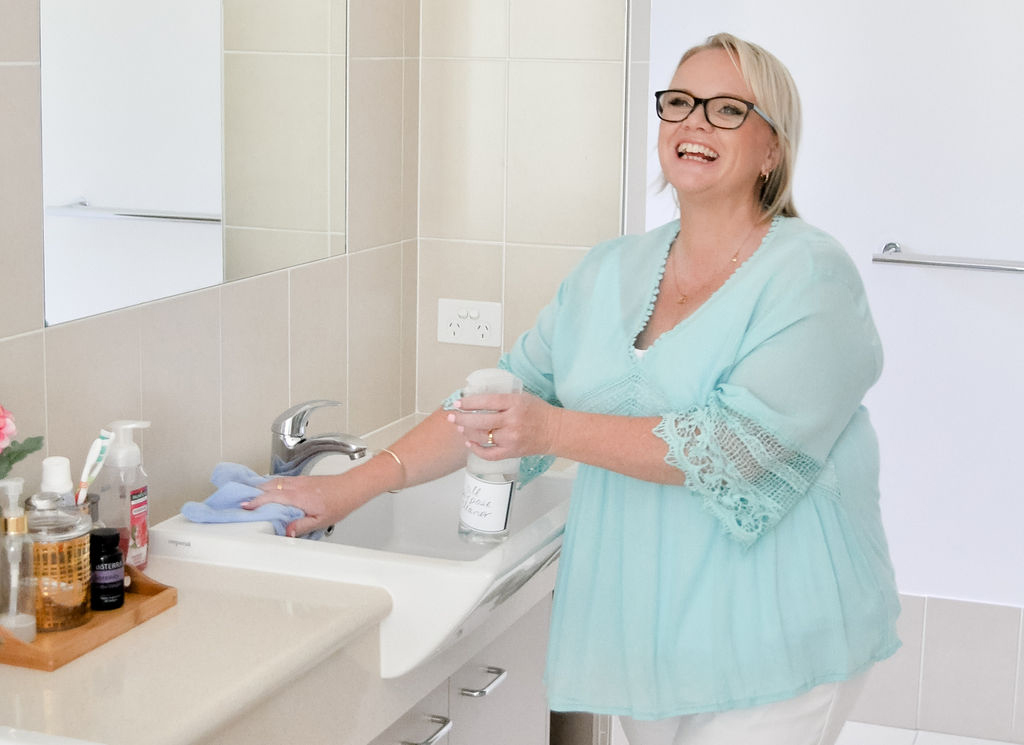 Here's a breakdown of the areas I tackle during a deep clean:
Window sills
Shower heads – read How To Clean A Shower Head here.
Drains and plug holes – read tips for Cleaning The Dirty Bathroom Sink Drain here.
Toilet – read tips for Cleaning A Smelly Toilet here.
Shower screens – I like to use vinegar and the Koala Eco Glass Cleaner. For a chemical-free alternative, I also love the White Magic Glass Cloths (simply add water) and a good quality window squeegee like this one which I keep hanging in my bathroom.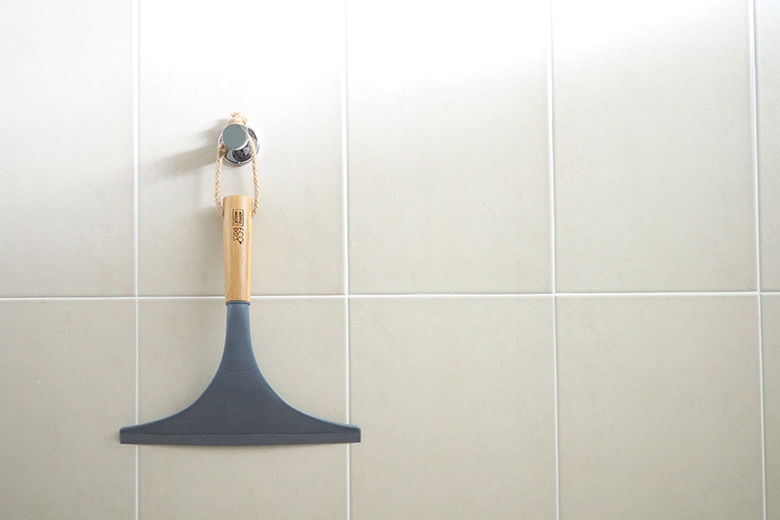 2. New Linens
I love fresh new linen, and a bright and beautiful new towel to wrap myself in after a shower is one of the best feelings! I also like to colour code the kids' towels so that they know which towel is theirs. This means everyone gets a lovely dry towel to use after their shower, plus it's a great way to reduce the spread of germs within the family.
3. Add A Plant
Plants can add the pizazz that many bathrooms often lack, but keeping a real plant alive in the ever-changing conditions of a bathroom can be tough! Sometimes it's hot and steamy, other times it's cold and dry. This is why I opt for gorgeous faux plants in a trendy pot. They will look fab and fresh day after day after day.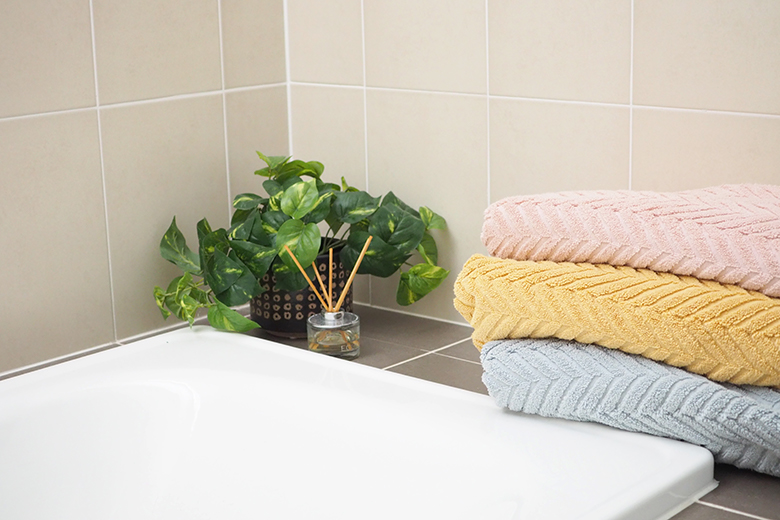 4. Organised Storage
Bathrooms house a surprisingly large and diverse range of products for such a small room. There's cosmetics, dental care, body products, hand wash, not to mention the toilet brush, bin and any other bits and pieces you have floating around in there. Needless to say, a good storage system will allow you to keep your bathroom organised and clutter free.
For under my sinks, I like to use labelled tubs for storing bulkier items in.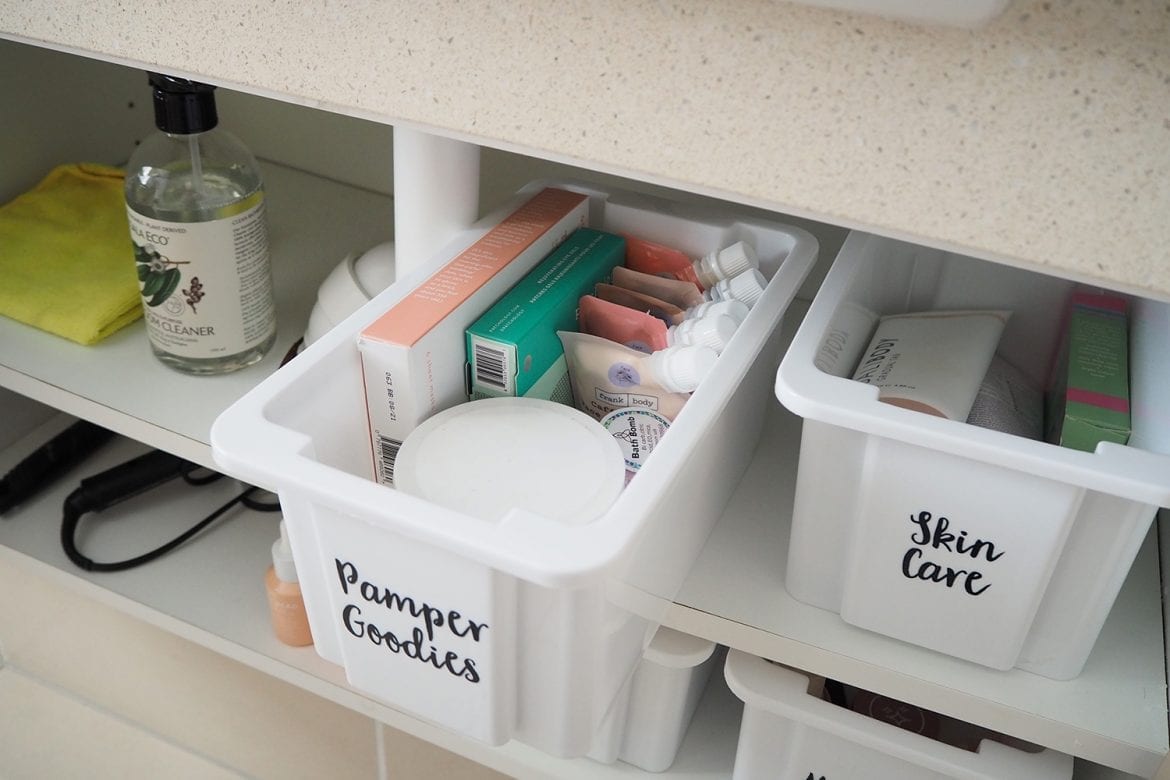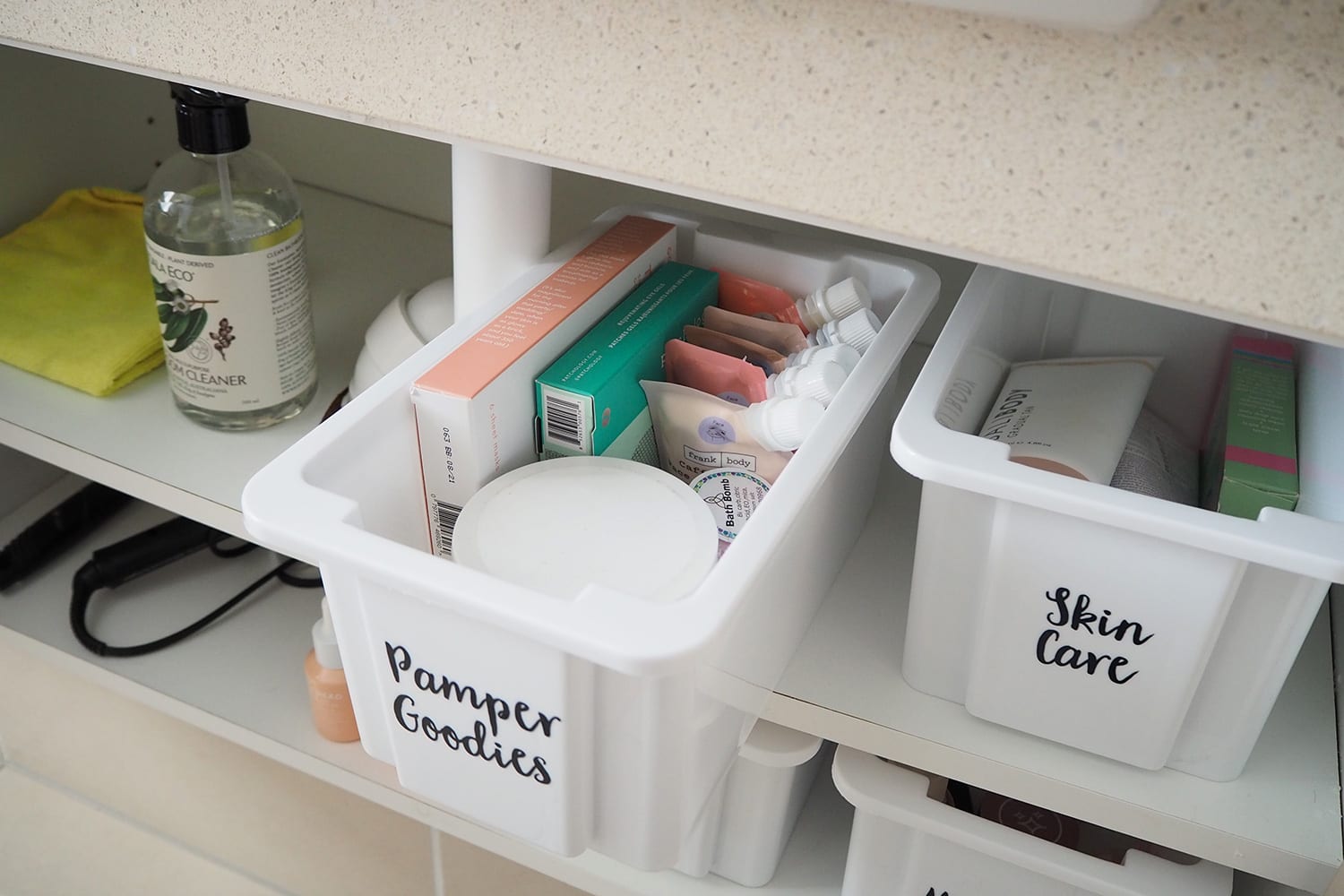 For all the other areas in my bathroom, I have recently discovered Joseph Joseph. They have an amazing range of minimalistic bathroom products that tackle not only bench-top clutter, but the bathroom bin and toilet brush too!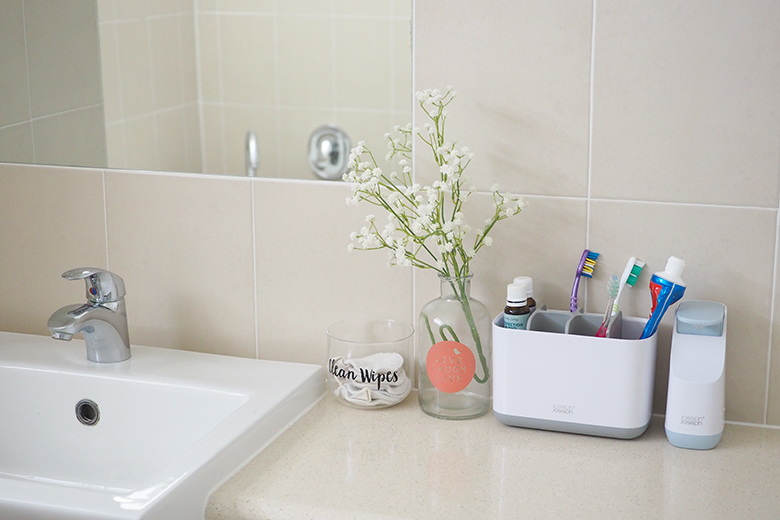 5. A Fresh Scent
There are two really easy (and long-lasting) methods I use to keep my bathroom smelling fresh and inviting. The first method is to use a reed diffuser, which not only looks beautiful on a bathroom bench, but also diffuses continuously for up to six months. The perfect set and forget product.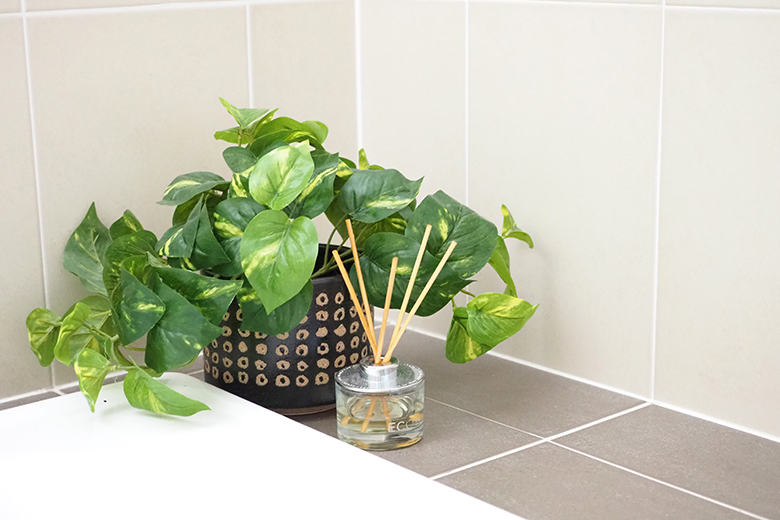 The second method is to add a few drops of your favourite essential oil to the inside of the cardboard toilet roll. This is a very cost-effective way to create an inviting scent in the bathroom as the scent will last as long as the toilet roll. My favourite oil to use in the bathroom is this Australian Eucalyptus Pure Essential Oil.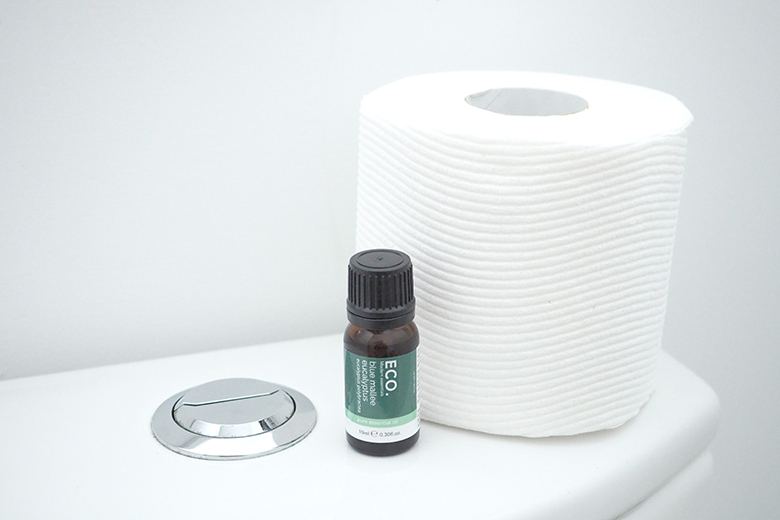 How do you freshen up your bathroom?
---
Pin this image below to Pinterest!