Work from home in an uplifting, inspirational and motivating home office space, with these fun and fresh home office ideas to inspire you.
If you work from home or dream of creating a home office that inspires you to freelance or start a home business, then you will love this collection of inspirational home office ideas. A workspace can be a dedicated room, a corner in the house, a cupboard or even a night stand. Whatever workspace you choose to create, you need to get best out of the space and ensure it meets your unique needs.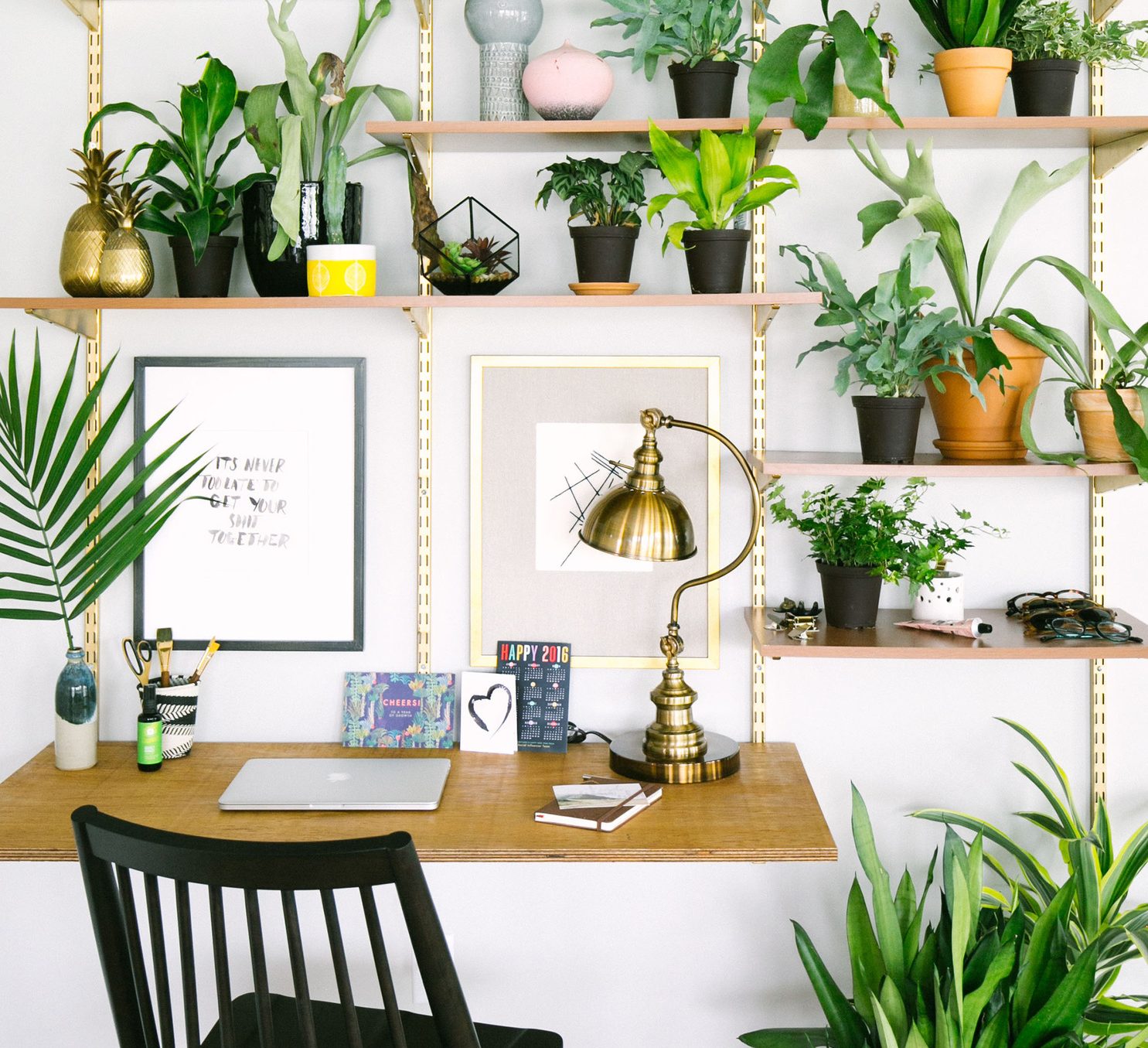 Image source: Old Brand New
Whether you currently work from home or are a stay at home mum dreaming of creating the perfect work space, these gorgeous home offices will surely inspire and delight. There are light and bright offices, those that bring the outdoors in, offices that lift you up and make you smile, and then there's the fun storage ideas and note-boards too! Prepare to be inspired…
Keep It Light & Bright
A bright clutter-free work space will help concentrate on what matters most – your to-do list! Neutral colours are also very calming on the mind and provide a fabulous canvas for adding your own colour and personal touches too.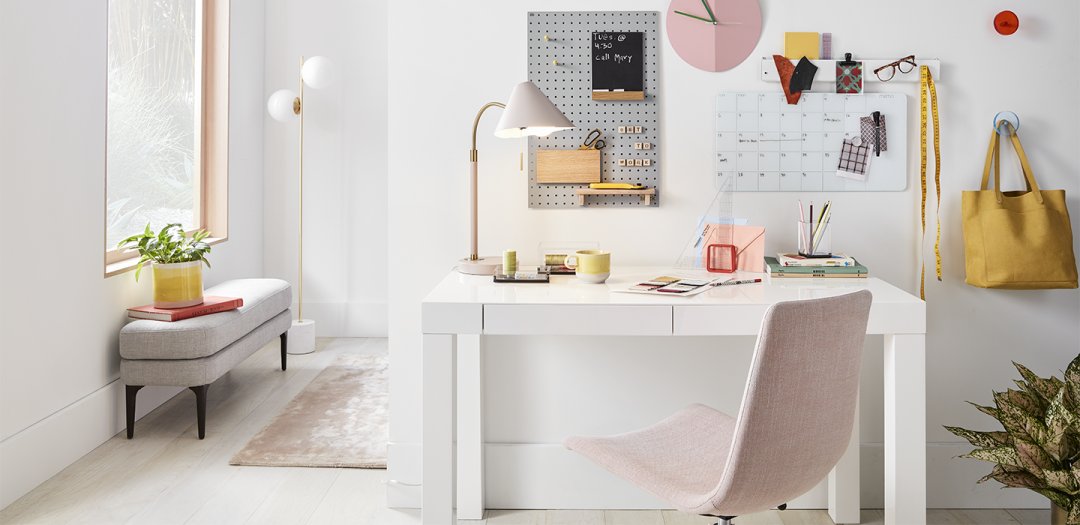 Image source: West Elm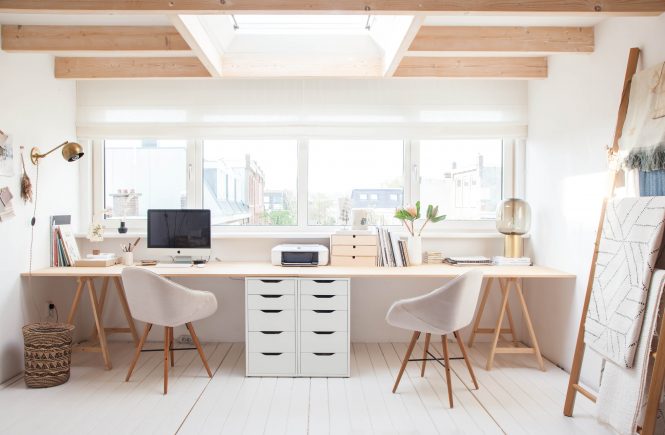 Image source: Some Pretty Thing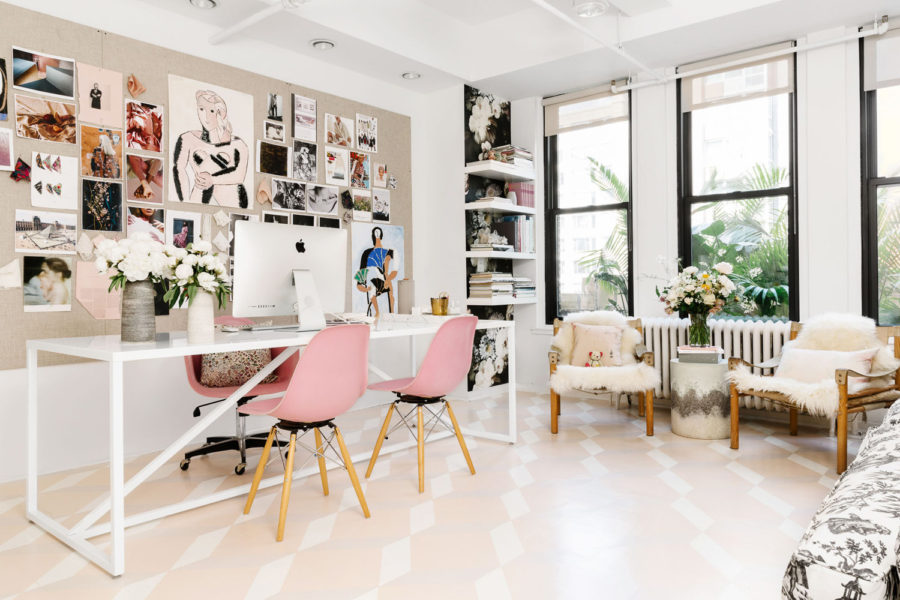 Image source: Da Vinci Lifestyle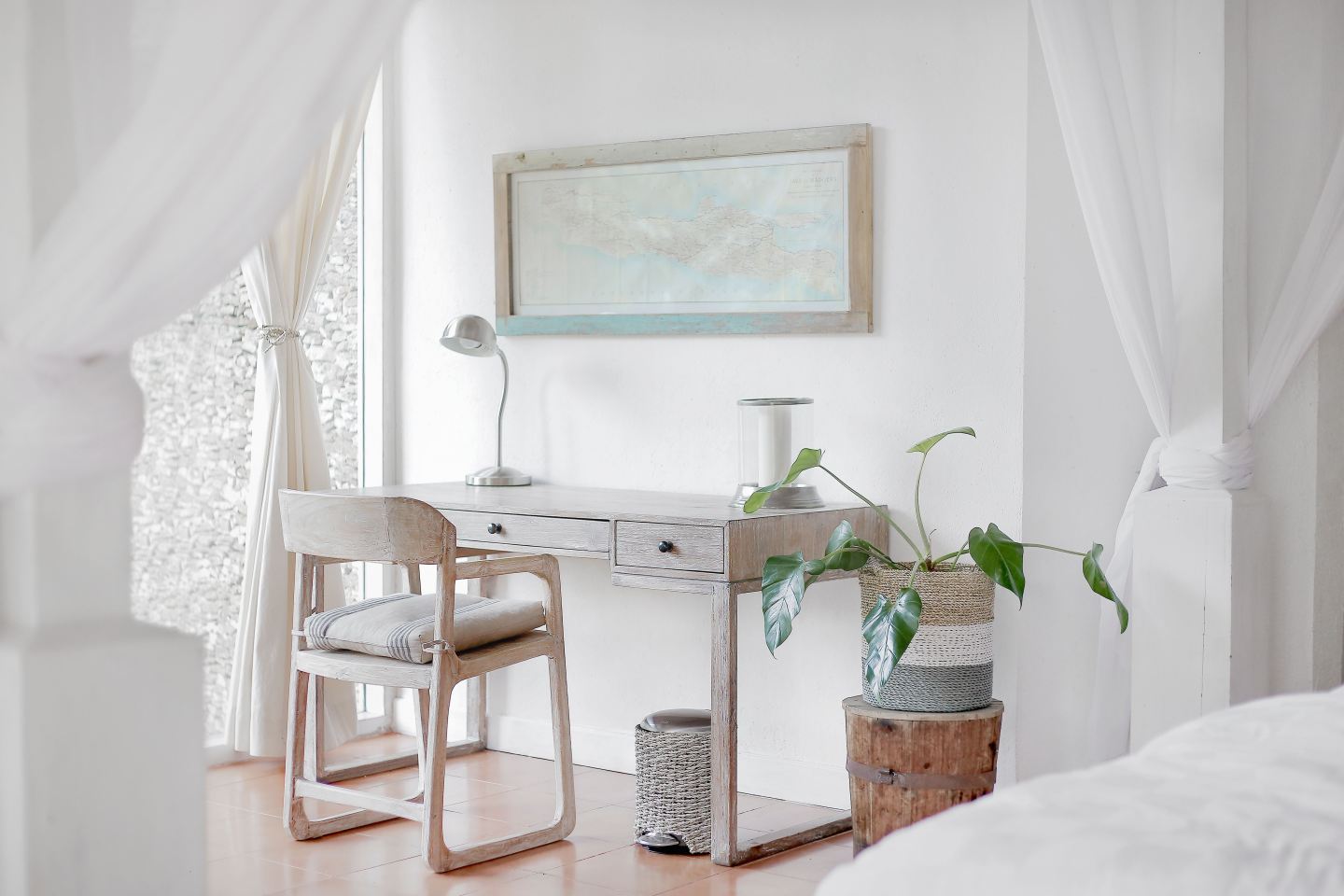 Image source: Top Pick 10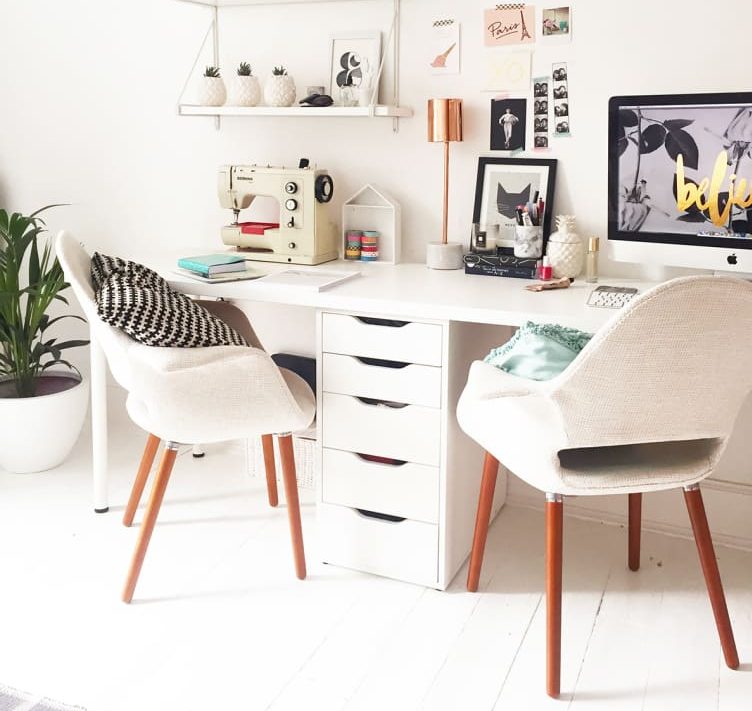 Image source: Kate La Vie
Bring The Outdoors In
Can you have too many plants in your home office? The huge list of benefits that's said to come from having plants in your work space makes me think the more the merrier! Indoor plants are said to improve concentration, productivity and overall happiness. That's reason enough for me.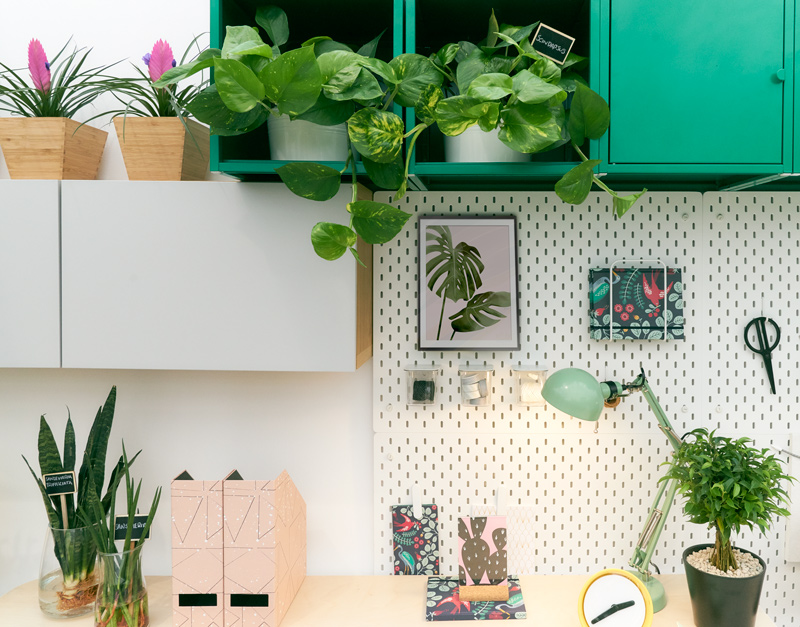 Image source: Invincible House Plants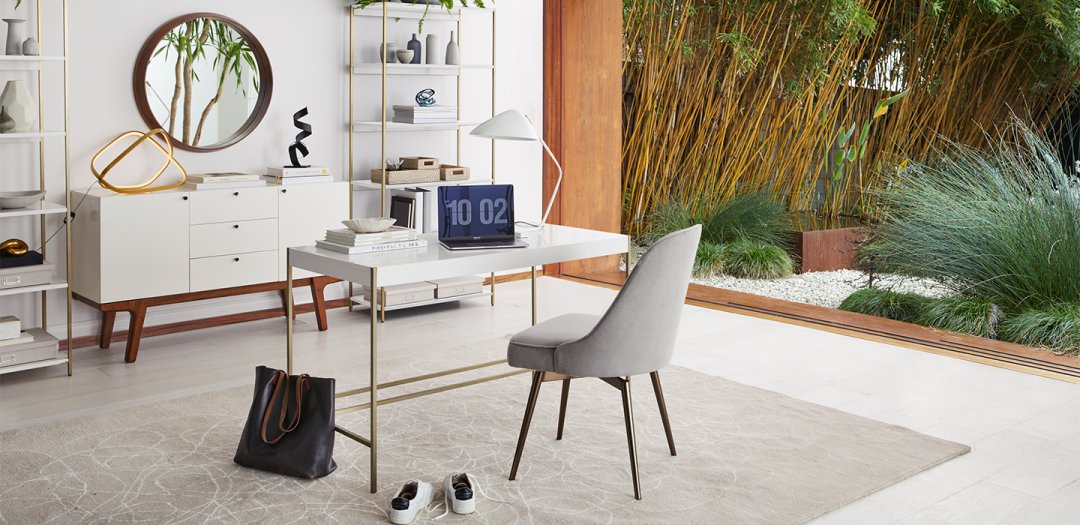 Image source: West Elm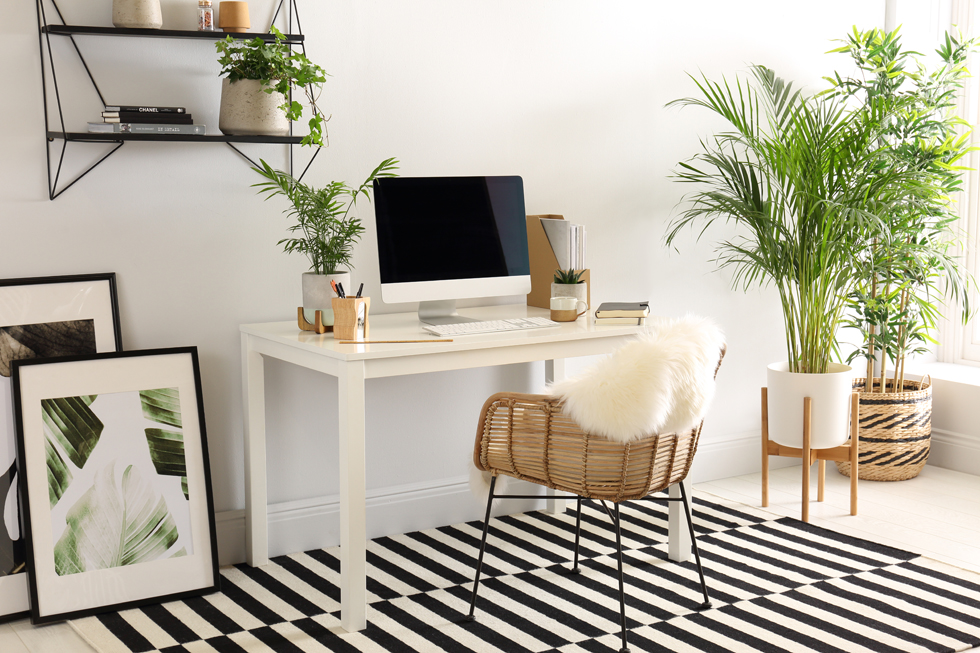 Image source: Furniture Choice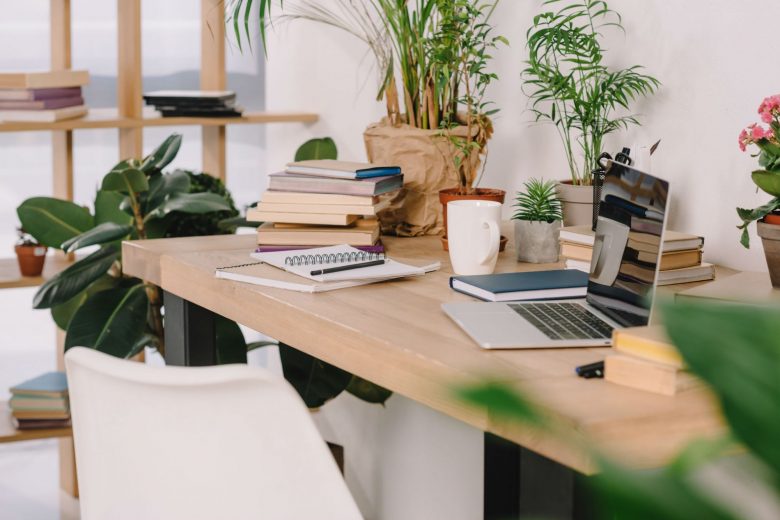 Image source: Home Business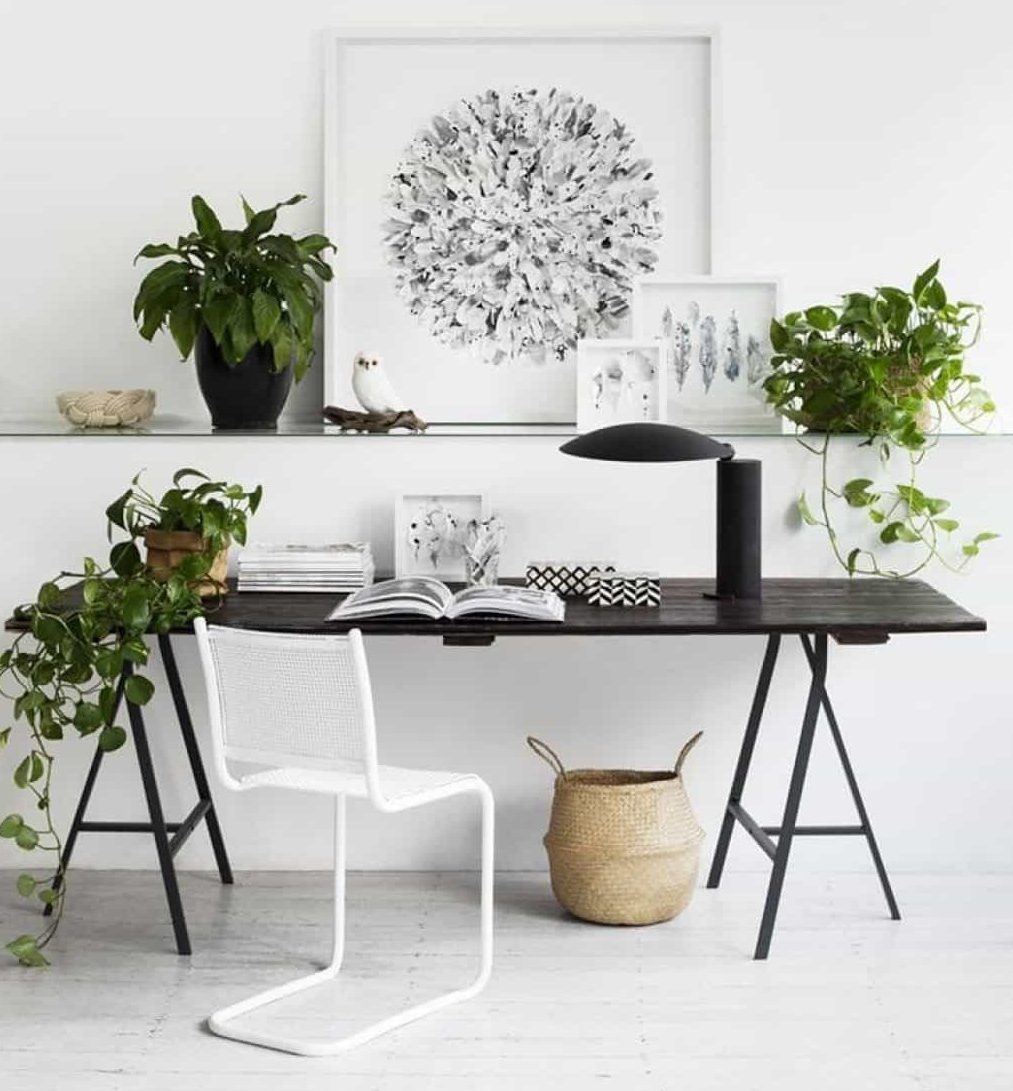 Image source: Crismatec
Be Inspired!
Your home office space is a place to feel inspired, productive and confident that you can achieve your goals. An easy way to ensure your study nook or office inspires you is to include uplifting quotes and affirmations. I am loving the wall art and framed affirmations below – what fabulous spaces to motivate and encourage you to kick goals!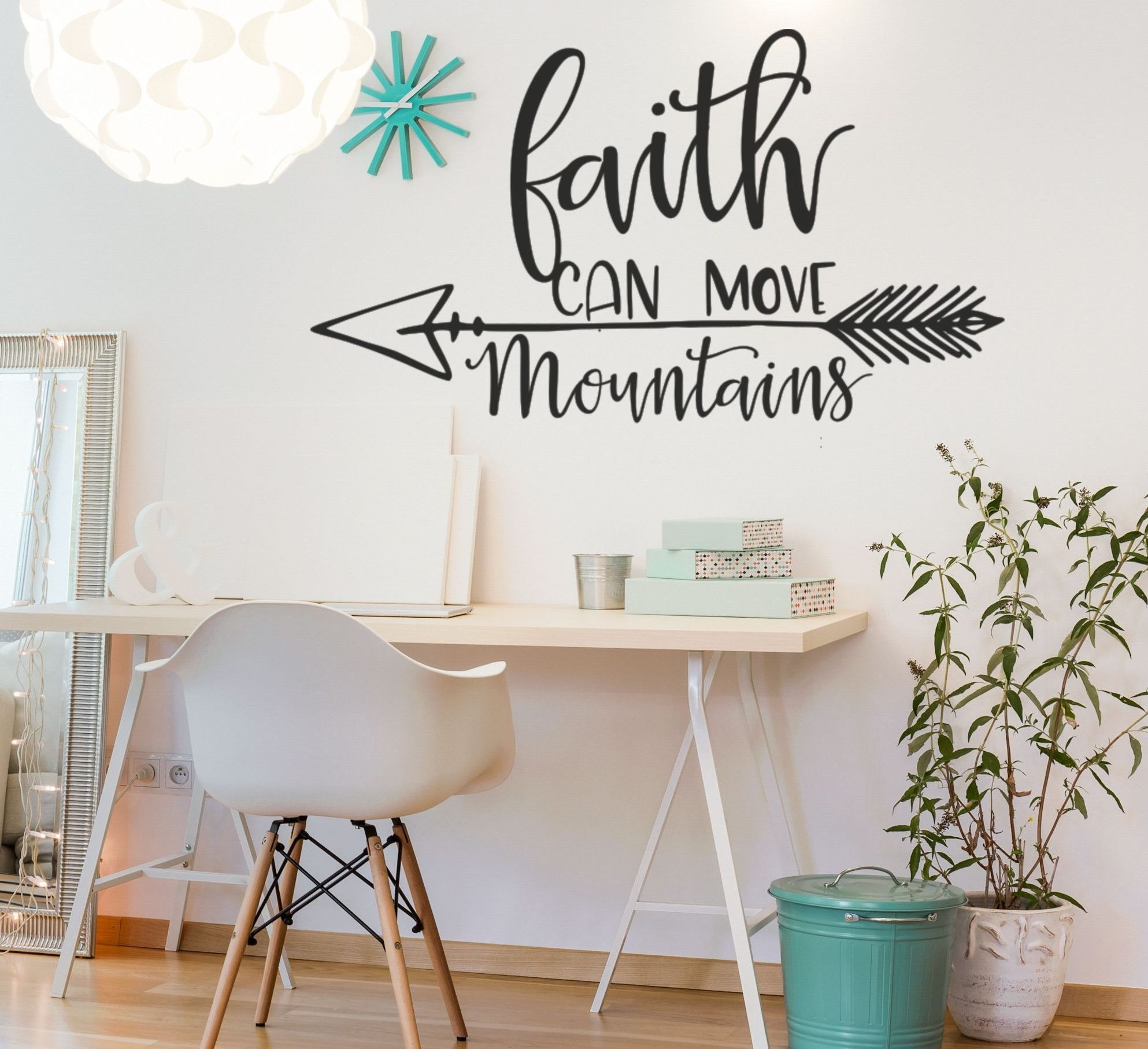 Image source: Amanda Designer Decals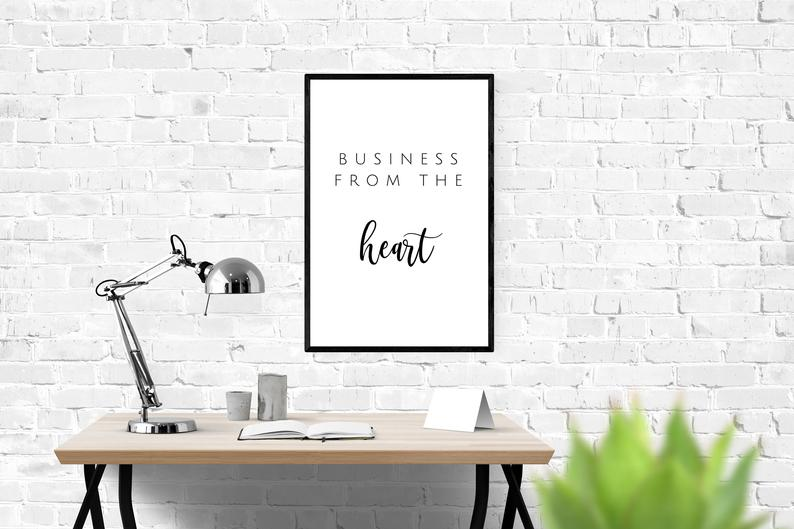 Image source: Etsy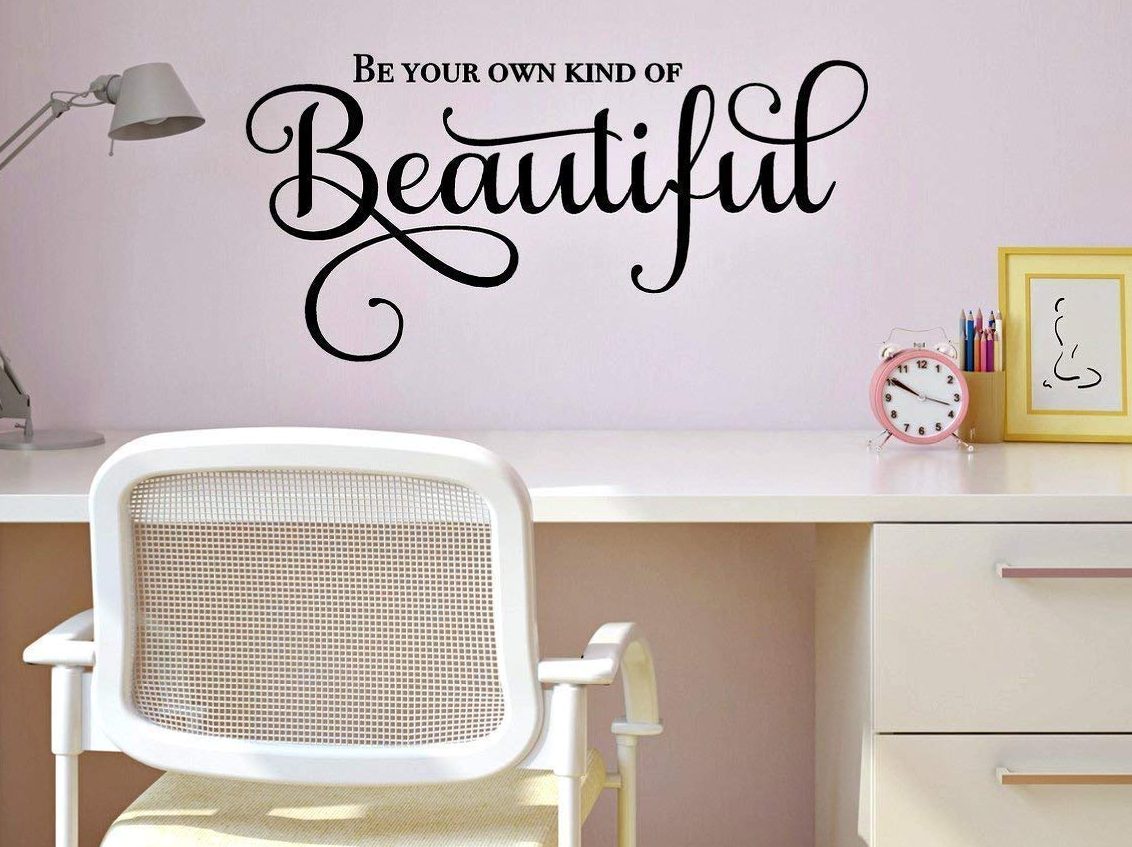 Image source: Amazon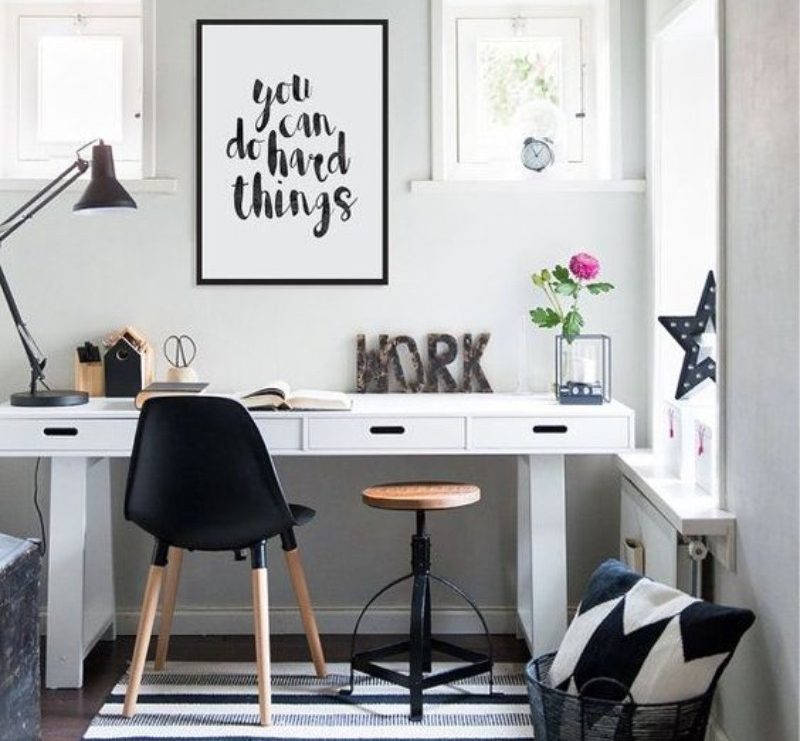 Image source: Essential Home
I created these affirmation cards to keep me inspired whilst I'm working. They come in a pack of 52 different affirmation quotes and sit snuggly in their pretty timber base beside my keyboard. These Positive + Uplifting Affirmation Quote Cards are available to you too in The Organised Housewife shop.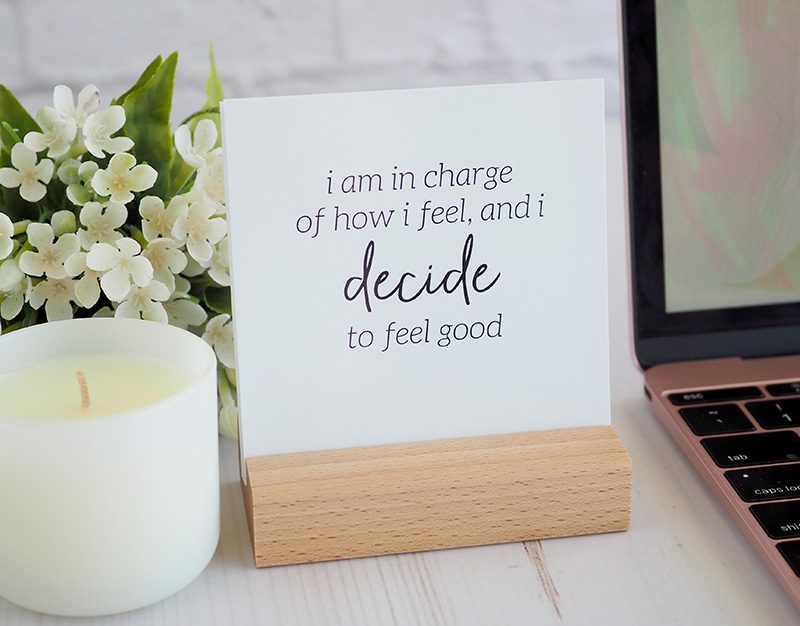 Image source: The Organised Housewife Shop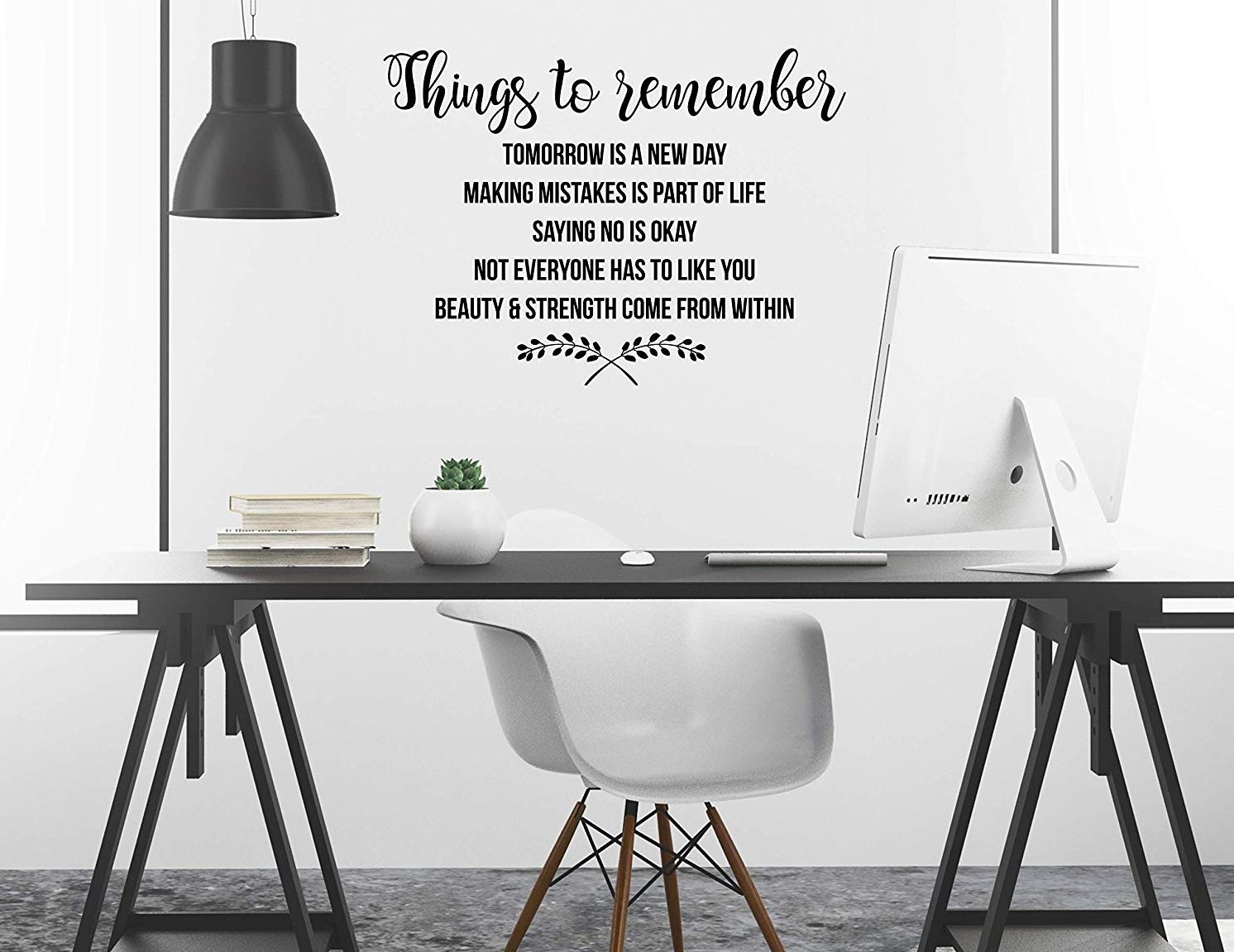 Image source: Amazon
Add A Pop Of Colour
Create a work space at home that's going to make you smile. That might be a clean white space, it might be an office complete with a positive uplifting quote, or it could be a fun pop of colour! Get creative and inject your happy colours in the artworks, chairs, shelves or your storage… whatever makes you feel inspired!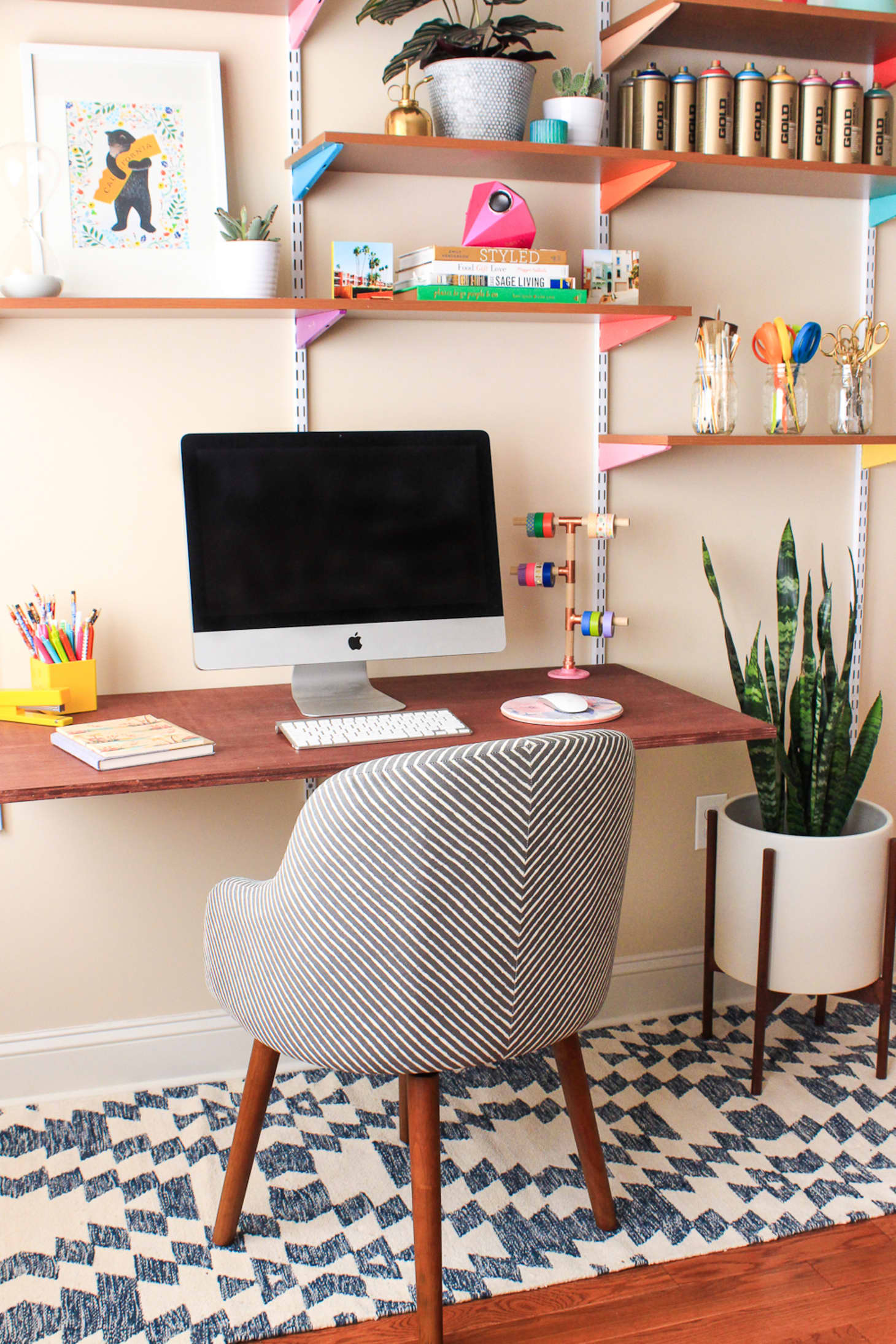 Image source: Apartment Therapy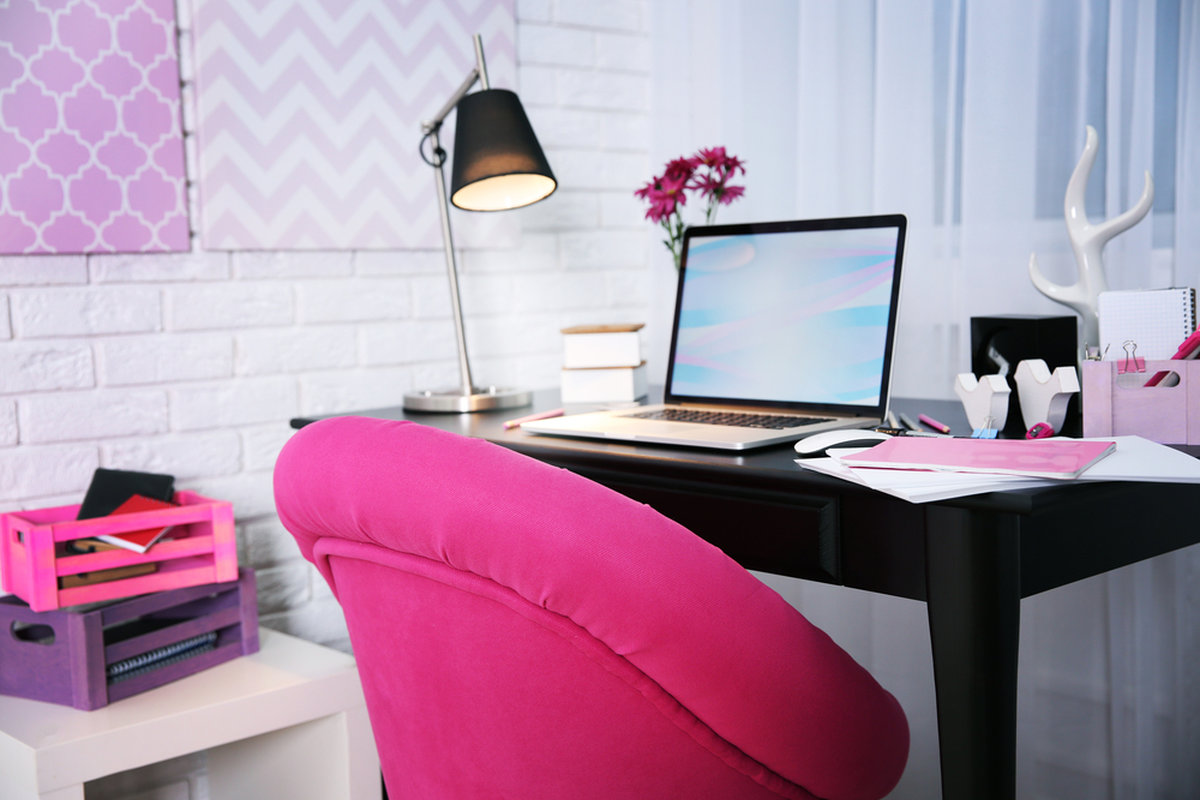 Image source: National Storage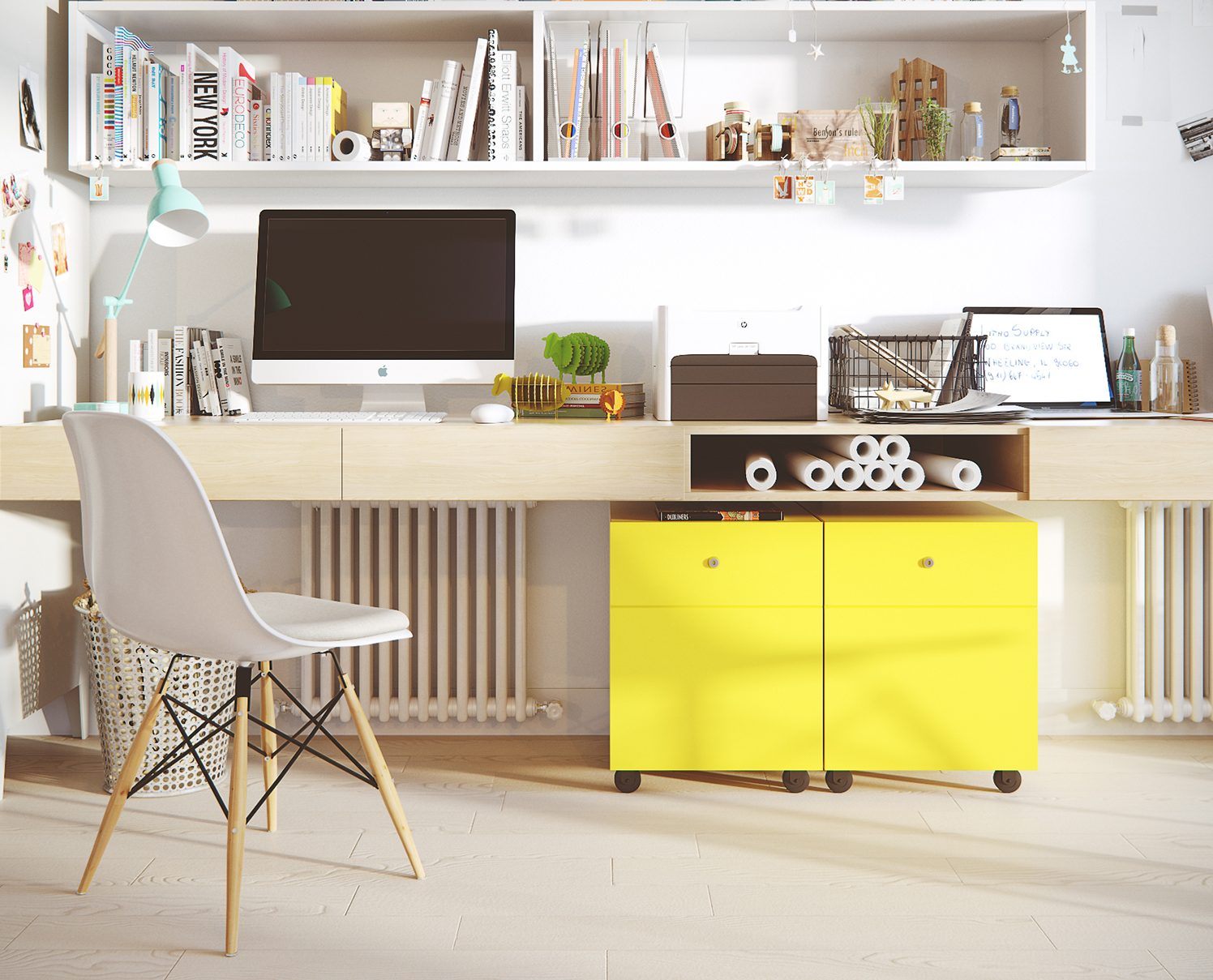 Image source: The Wow Decor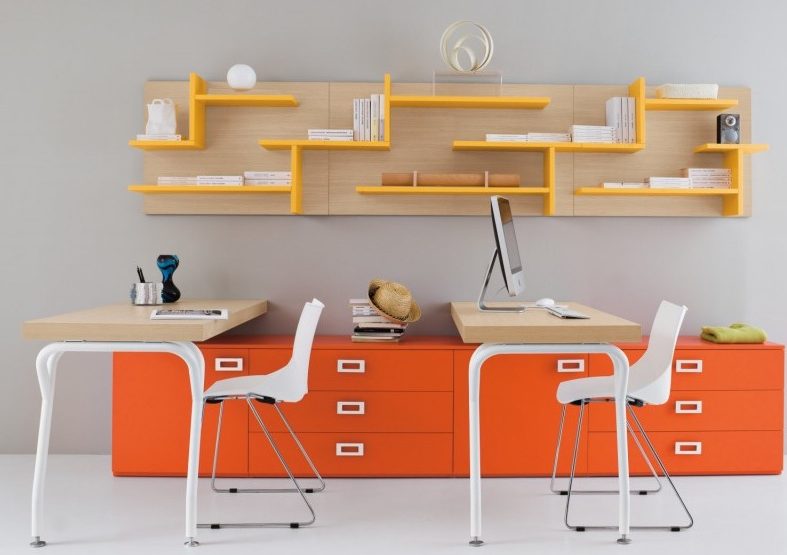 Image source: Home Designing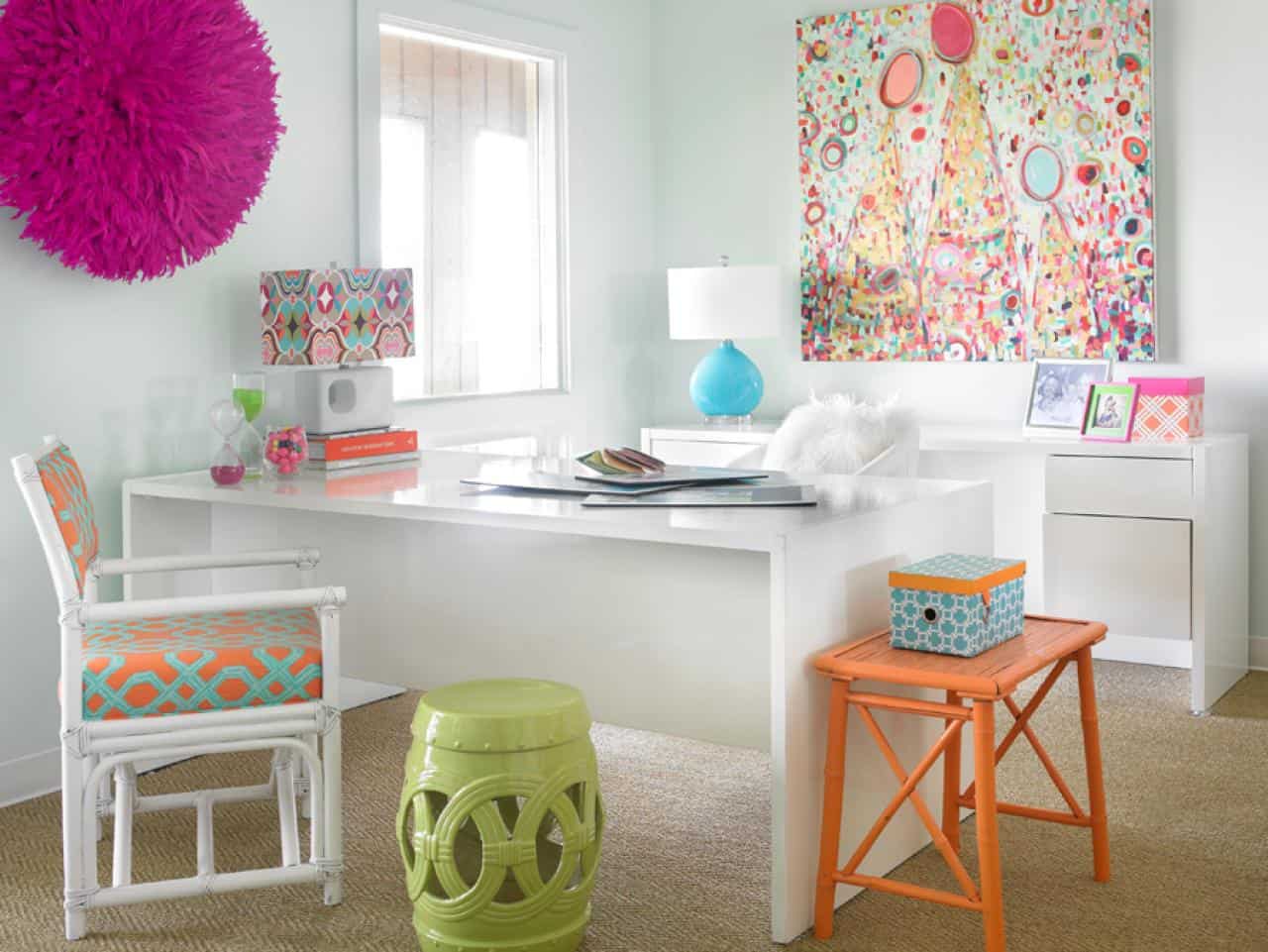 Image source: HGTV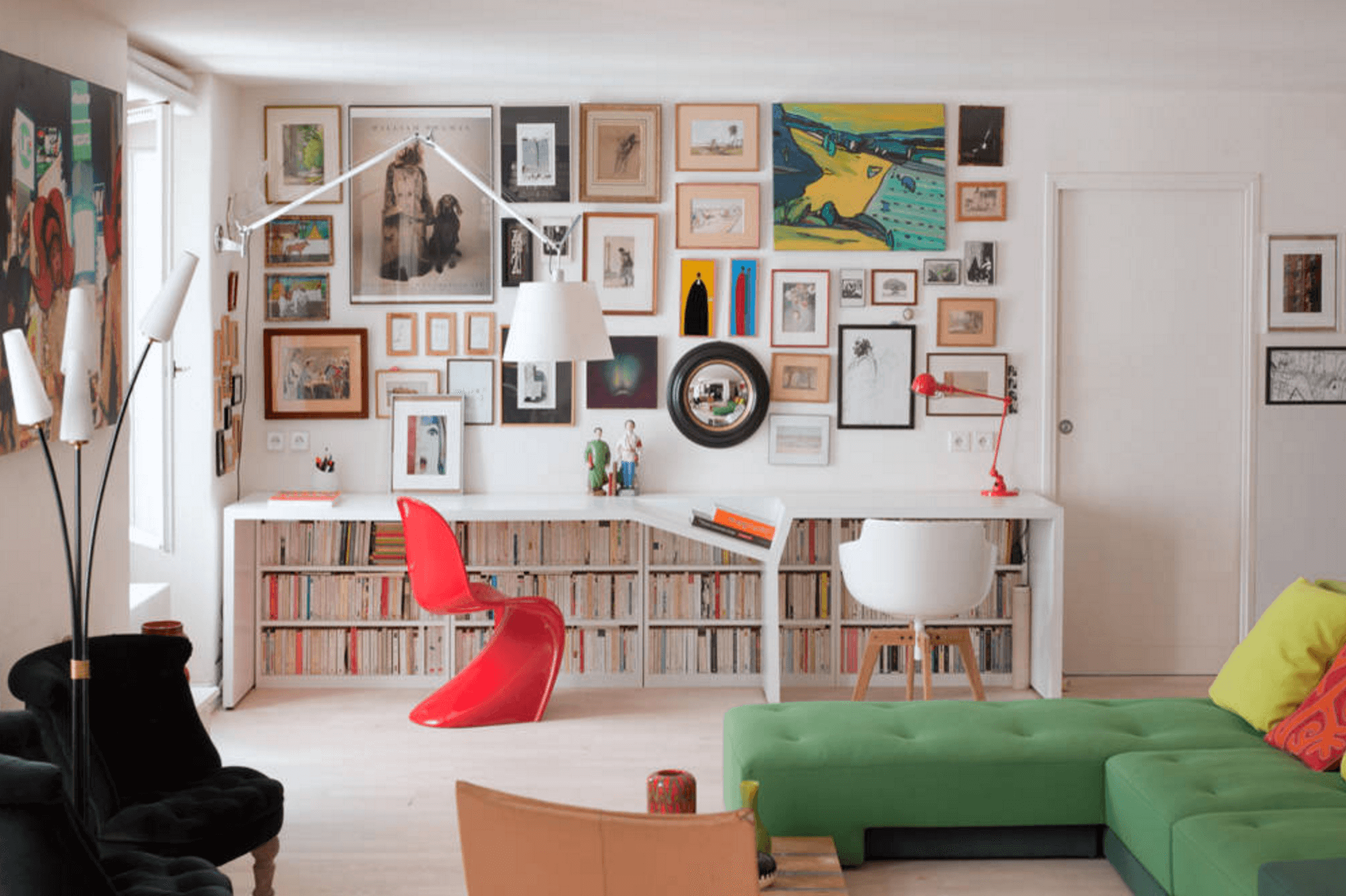 Image source: Freshome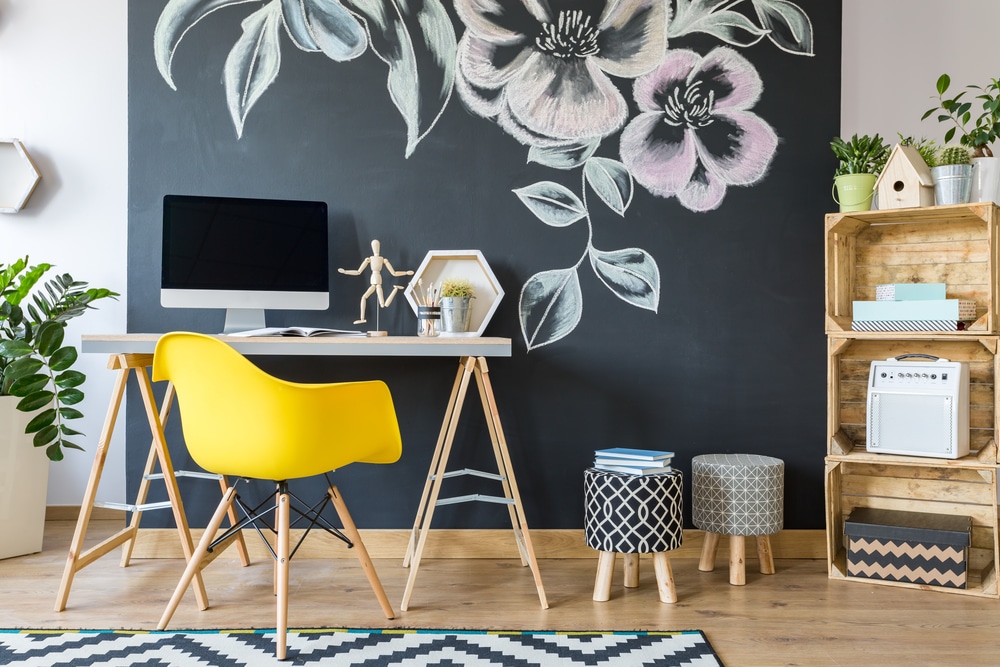 Image source: National Storage
Create A Funky Note-board
I am a visual worker, so a note-board or vision board is very important for me. You could easily grab yourself a white board or cork board to pop in your home office, or you could go one step further and jazz your note-board up with one of these fun and funky ideas!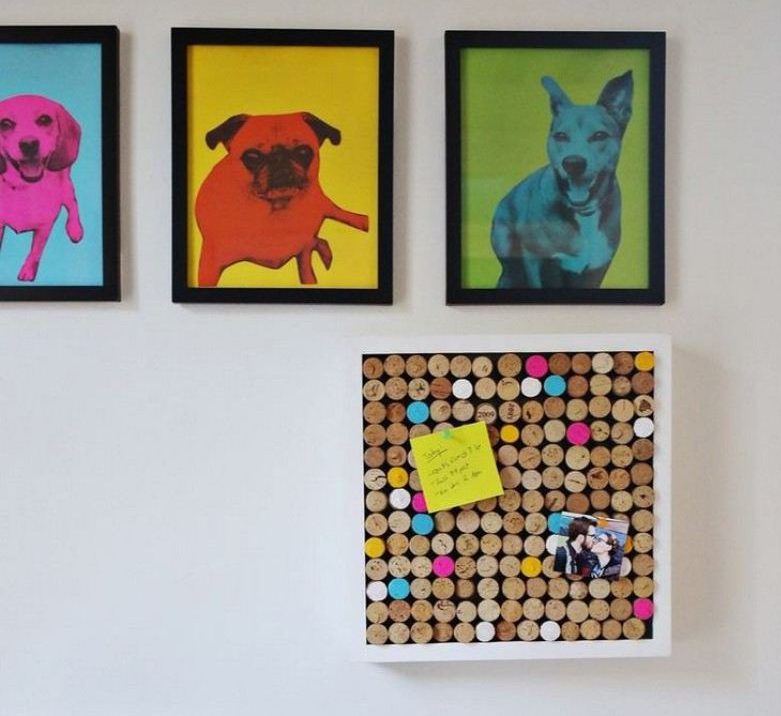 Image source: A Beautiful Mess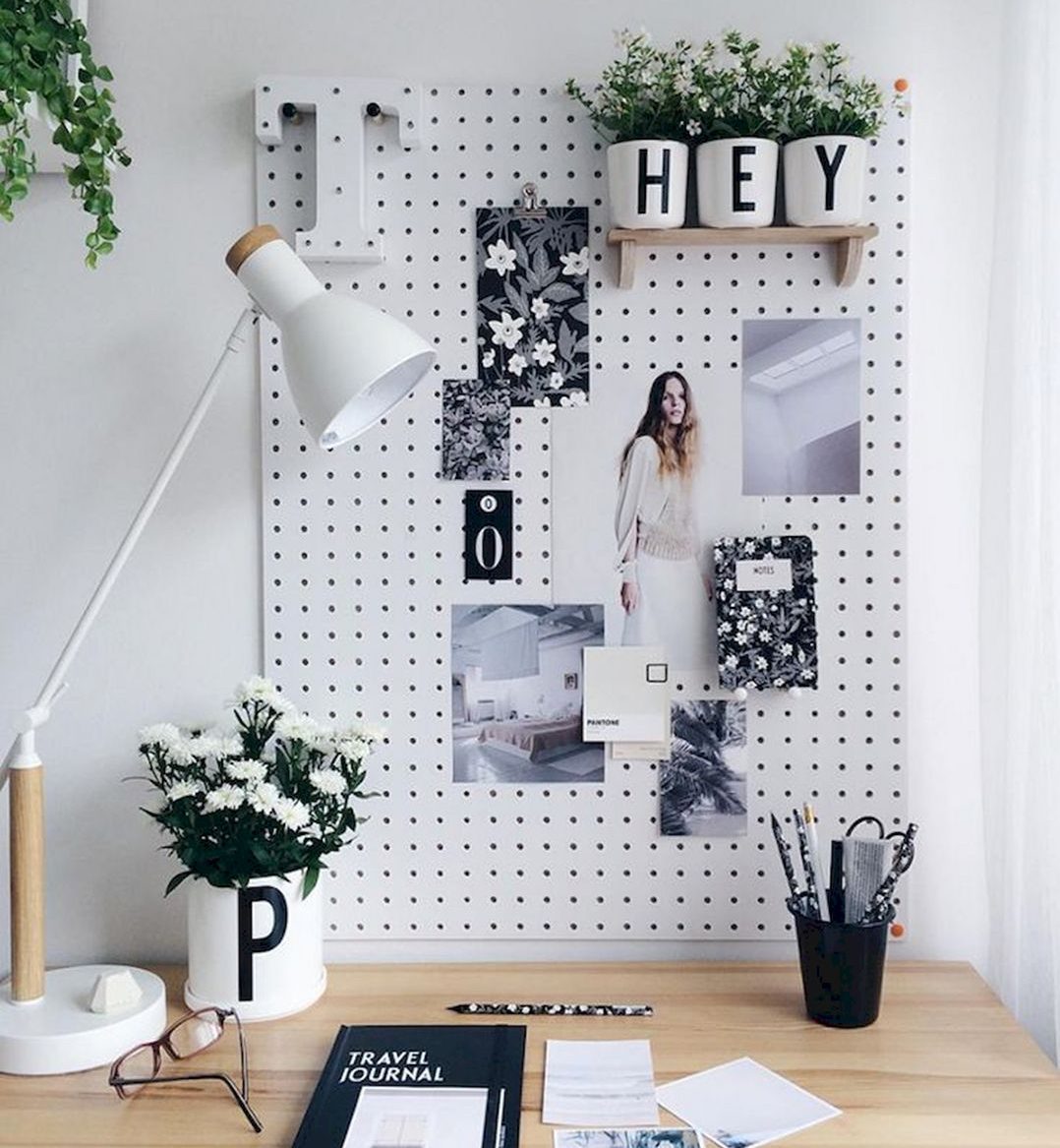 Image source: Futurist Architecture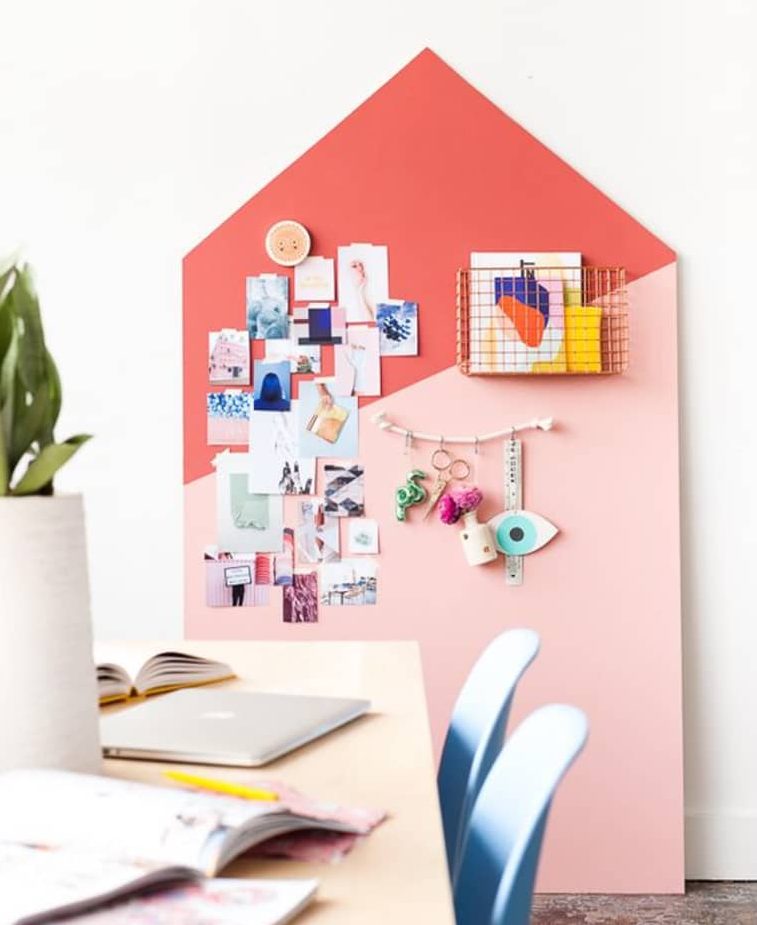 Image source: Paper & Stitch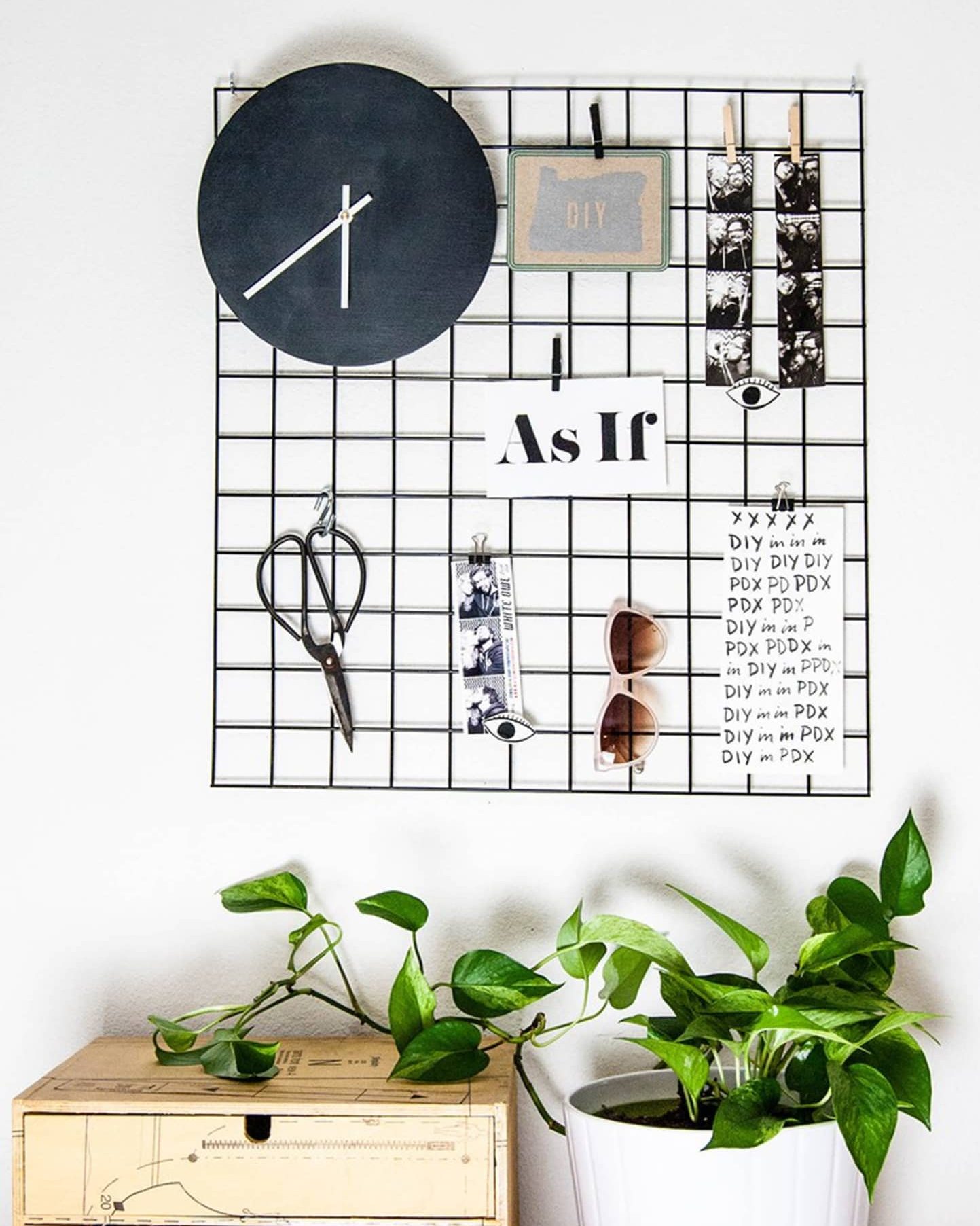 Image source: DIY in PDX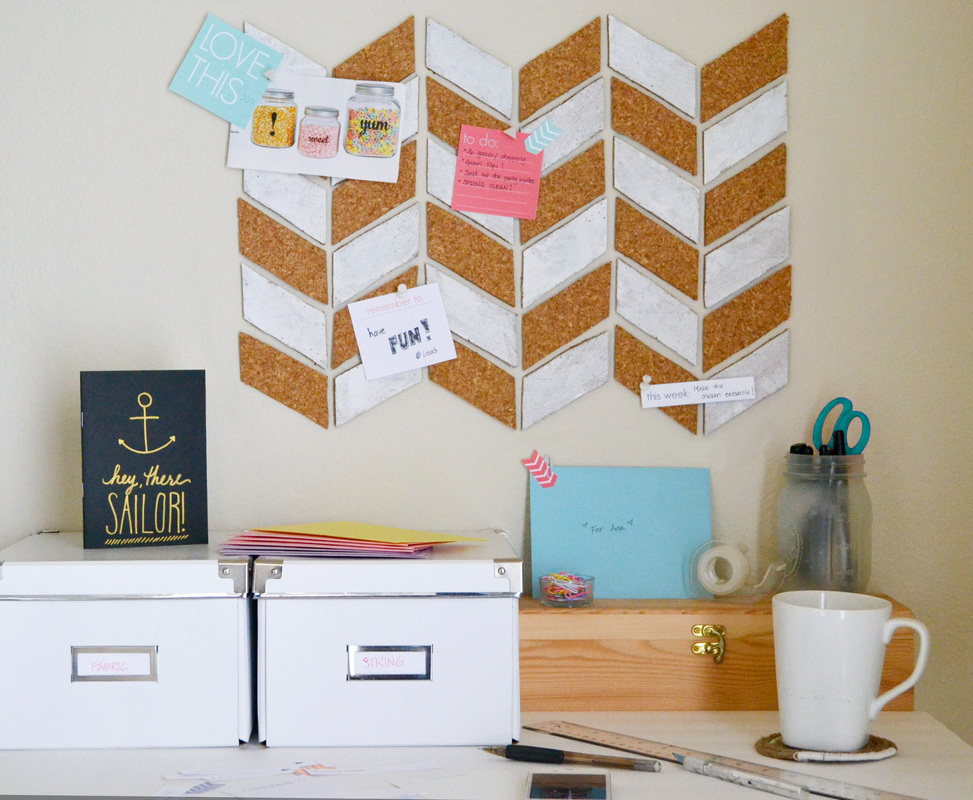 Image source: Spark and Chemistry
Storage That's Fun!
All home offices and home businesses require storage, but this necessity needn't be boring. Getting creative with your storage space is also important if you only have a small space to allocate to your home office. I am loving these fun storage and shelving ideas.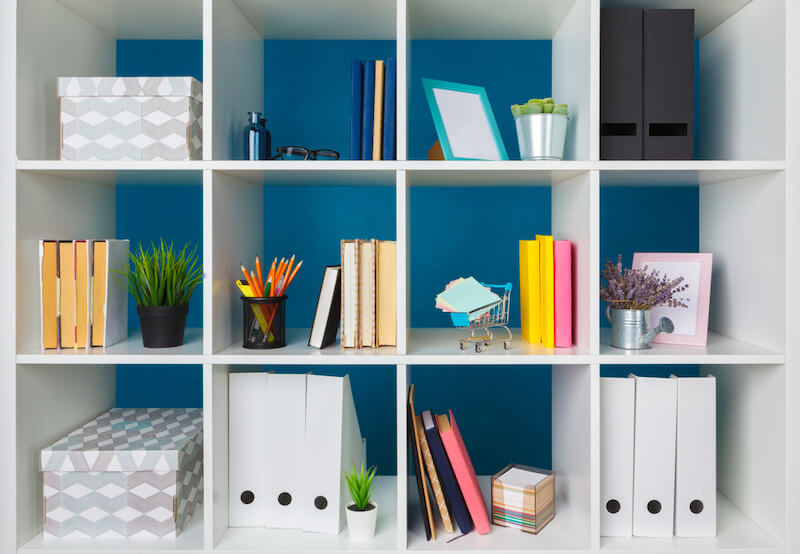 Image source: Snack Nation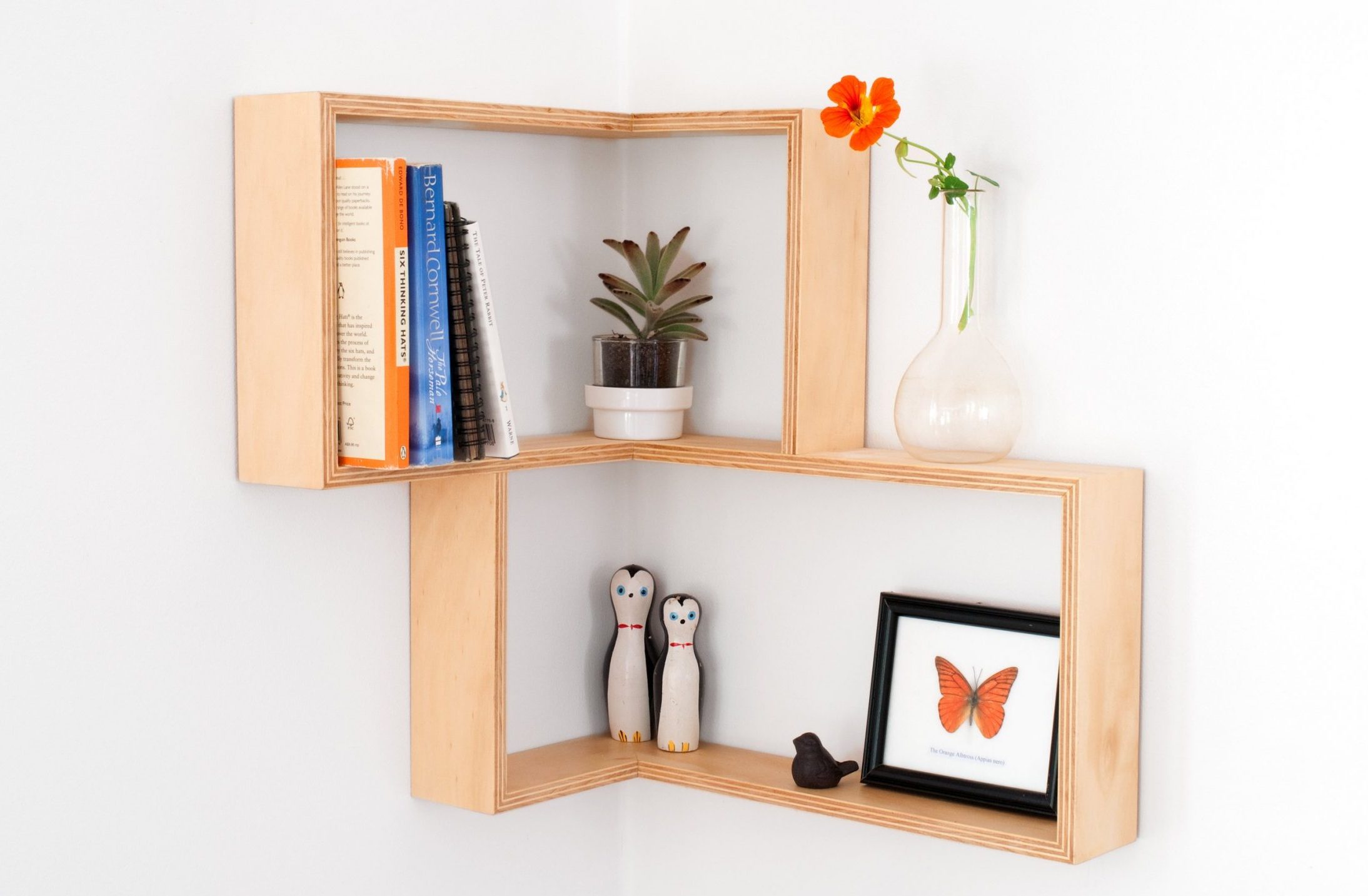 Image source: Etsy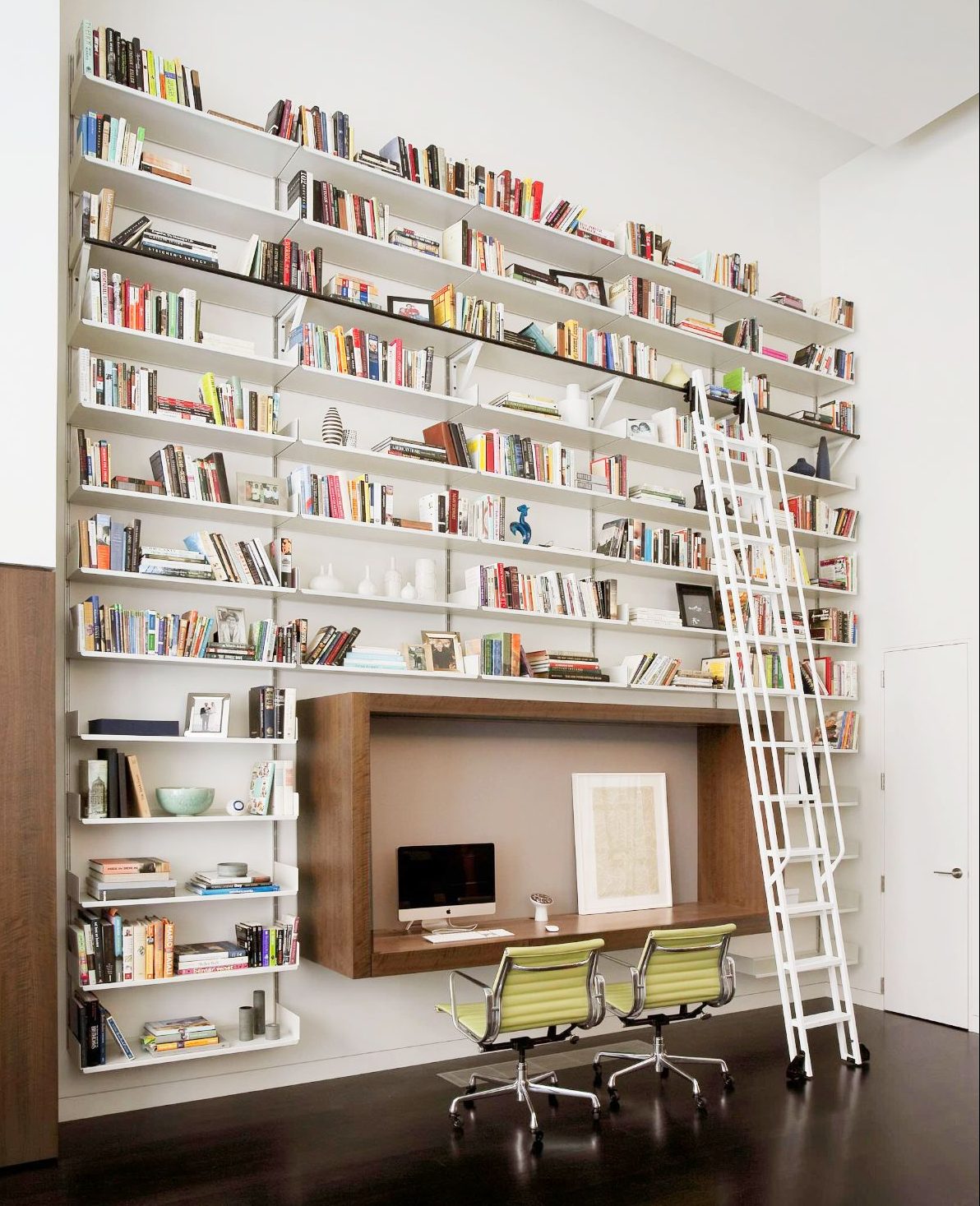 Image source: Plushemisphere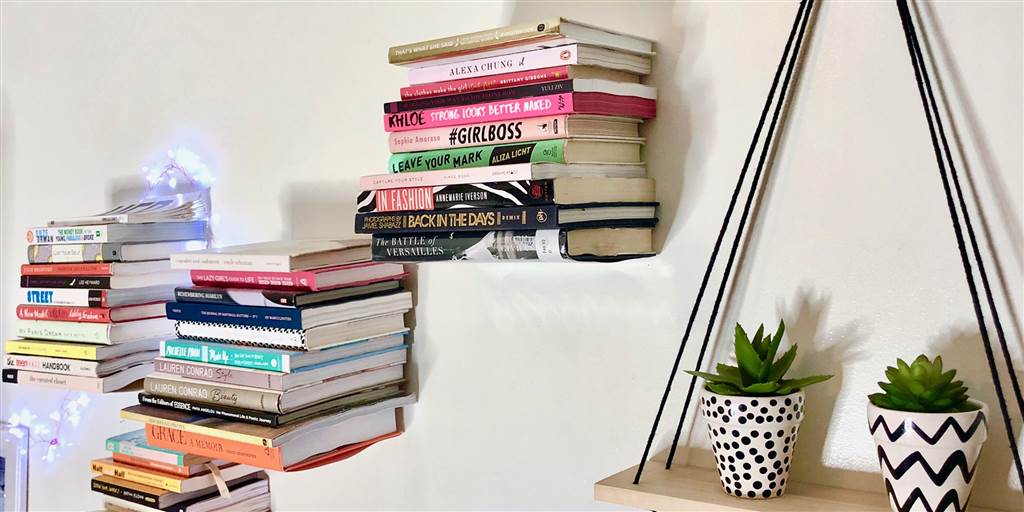 Image source: Today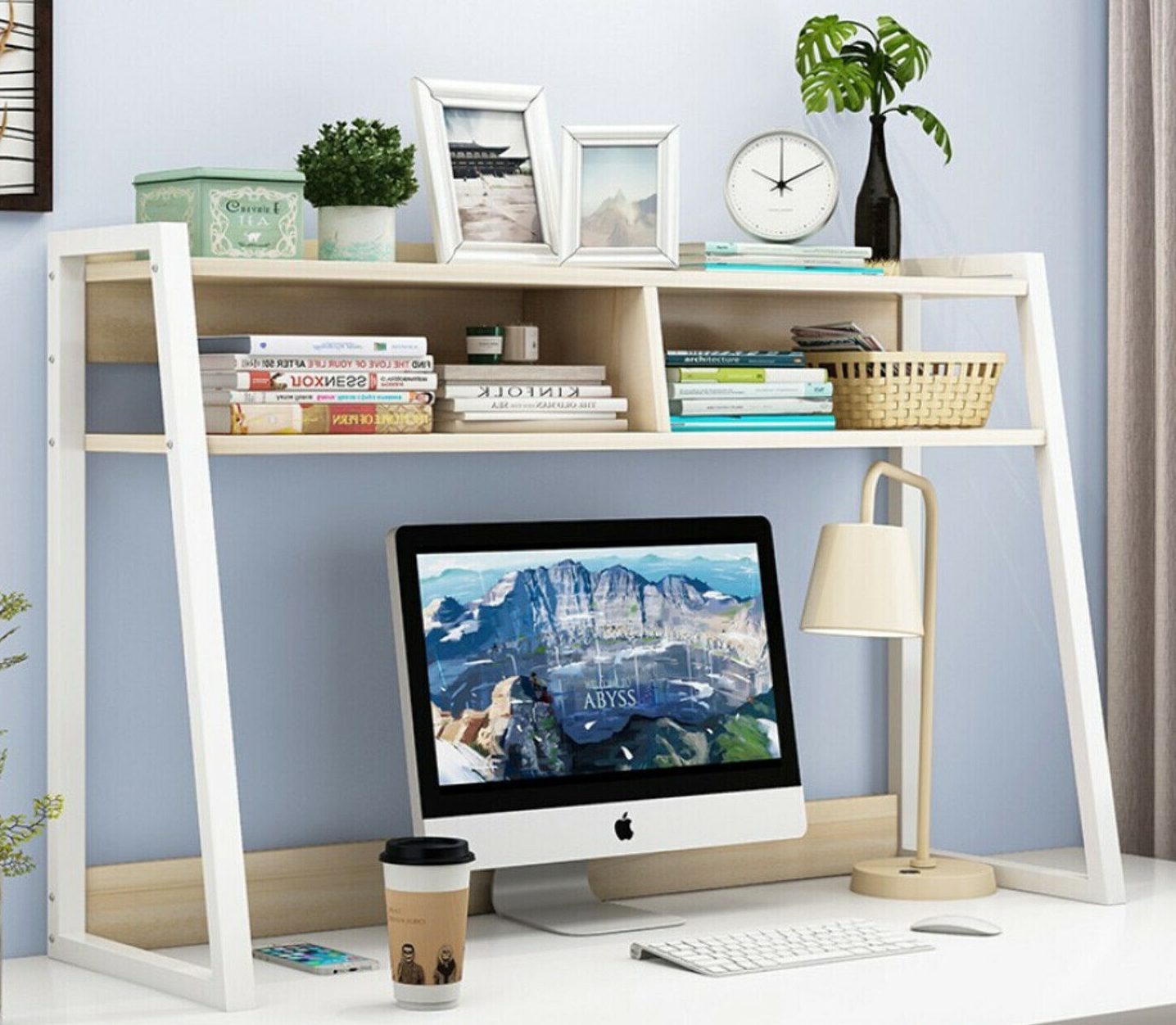 Image source: eBay
WHICH OF THESE HOME OFFICE STYLES DO YOU LOVE MOST?
---
Pin this image below to Pinterest!