Start getting organised for next year with our gorgeous new 2023 range of planners and calendars! Practical and beautiful, they'll help you set goals and stay on top of everything.
When our new planners and calendars arrive each year, I have to tell you I get a bit excited. This year, we're so organised that they've arrived nice and early and are already in our warehouse!
I've already got a few holidays and events in the works for next year, so I can't wait to start putting everything in my planner and calendar, so I know that the new year will get off to a great start.
Order BUNDLES now – save 35%
For a limited time, we are offering two bundle packs with 35% off! Choose from the Daily Planner bundle or the Weekly Planner bundle – both bundles are amazing value, including a range of stationary items you can use or put away for gifts! But be quick – this offer ends 2 October 2022.
Our 2023 planners come in two types – weekly and daily. There are two beautiful designs to choose from in each type, both with gold lettering on the covers. Paradise features a dusky pink and teal palm leaf design while Signature is classic aqua and white. Depending how much space you need to write, choose from the Daily Planner or the Weekly Planner!
Daily Planner
If you feel like you're juggling all the balls every day, the Daily Planner is going to be your new best friend. There's a whole page for every single day of the year (including weekends) to write everything in the one place.
As well as space to write hour-by-hour notes, there's also room to write down your priorities, meal planning and other reminders to help you keep your family's lives on track.
You'll find all the Australian school holidays and public holidays in there, inspirational quotes, plus pages for goal setting, birthdays, budgeting and cleaning checklists (that conveniently tie in with my new book, The Clean Home!)
If a typical day for you involves multiple kid pickups, work commitments, school events, a social life, managing a household and all the other things life throws at you, this is the planner you need to bring it all together,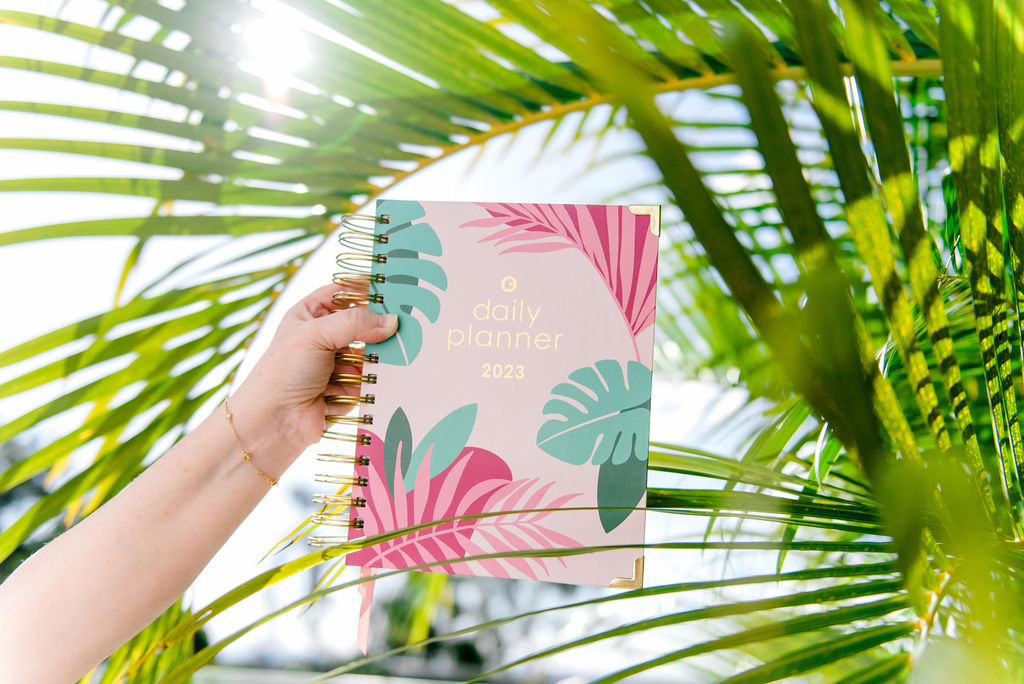 Weekly Planner
Need to keep track of your life but you don't need a whole page for each day? Our 2023 Weekly Planner is ideal. This planner comes with all the benefits of the daily planner described above, but is more a concise version. There's enough room to write several notes for each day, which will be enough for many people.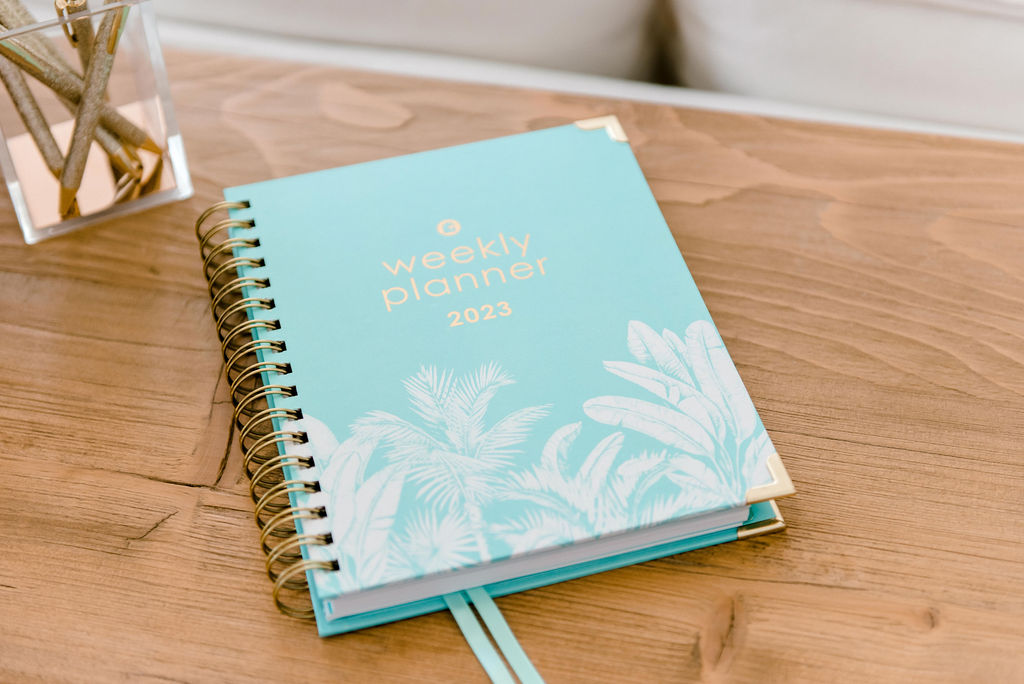 Our 2023 calendars are the perfect way to keep note of important dates and happenings!
Family Calendar
How I ever got by without a Family Calendar before, I'll never know! This has become our family's go-to before we plan anything. Since each person gets a column all to themselves, it's so easy to see at a glance what everyone's doing and avoid any potential clashes. There are five columns for family members plus a birthdays/important dates column. There's also a sticker sheet so you can easily plan out holidays, appointments, anniversaries and more.
If you have less than five in your family, you might like to use the spare column for meal planning or other notes. Or give your pets their own column to plan walks, grooming, worming tablets and vet visits!
Everyday Calendar
This classic-style calendar is beautiful and practical addition to any home – either in the office or wherever the family are likely to see it. All the Australian public holidays and school terms are noted and you also receive a sticker sheet to plan out all your own events, appointments and reminders!
Desktop Calendar
This gorgeous desktop flip calendar is a handy reference for any home office or workplace. Beautifully designed and filled with inspirational quotes as well as practical dates, this popular little product is ideal for when you need date information at your fingertips.
Kat's Tip
Our 2023 planners and calendars make excellent end-of-year gifts for teachers and Christmas presents. This is the ideal time to take advantage of the bundle pricing and be super organised for December!
Daily life can become overwhelming when you have a family, work and all the other stuff that comes with life! One day you might feel like you have everything under control and the next day – chaos! There are 5 ways that have worked for me and my family and helped to streamline my days so I feel like I am not carrying the world on my shoulders.  Continue Reading