This post is sponsored by Taubmans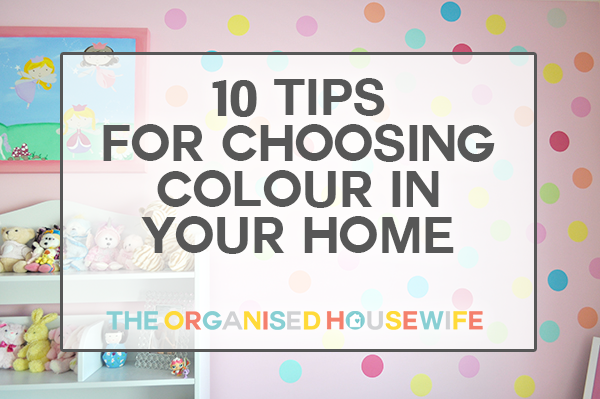 When we first moved into our home I painted a feature wall in the kids bedrooms. I love colour and felt leaving their walls cream like the rest of the house was bland.  Miss 9's bedroom just makes me smile, it's just so bright and colourful, I really don't think it would feel this way if it wasn't for the burst of colour on the wall.  I shared a post last week on Miss 9's new bedroom makeover.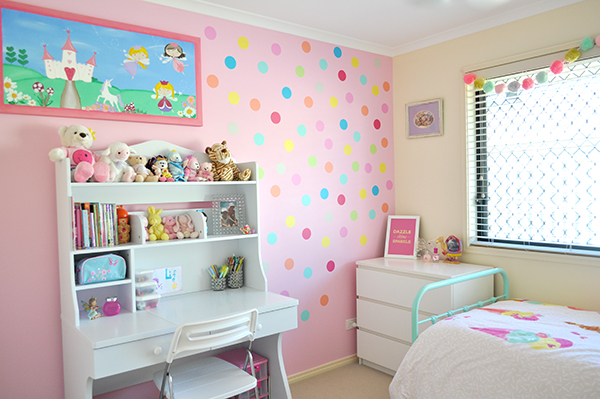 I've also made Mr 11's bedroom wall really vibrant.  I wanted to paint it recently back to a solid colour, but he loves the strips and has asked me to leave it a little while longer.
Tip: I based the colours of these strips on bed linen he had several years ago, thankfully this new doona cover (from Big W) still matches really well with is wall.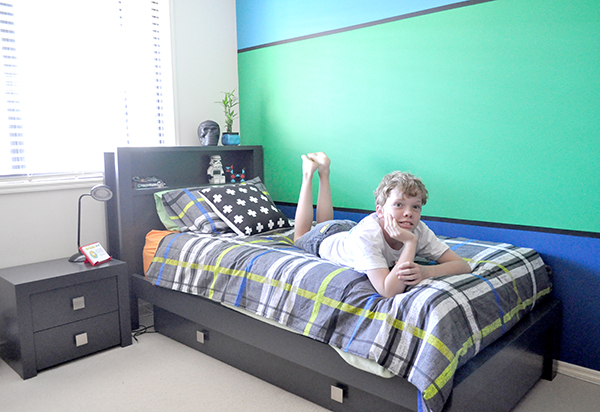 Don't shy away from adding colour to walls
Taubmans Brand Ambassador and Colour Creaive Director, Shaynna Blaze has created the 10 Commandments of Colour.  To help those struggling with choosing colour, sharing tips for quick and easy rules to follow when selecting paint colour, how to manipulate a space with colour,  how to get the colour proportions right and the right colour combinations.  You can view the list in full here where Shaynna goes into more detail about each of the commandments, or watch her video below.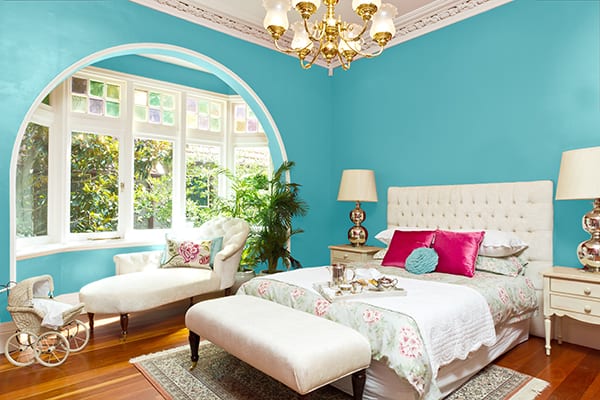 10 Commandments of Colour
When picking your colour scheme get the proportions correct
Embrace the emotion of colour in your home
For a visually striking room, choose complementary colours
For a casual feel, choose analogous colours
Embrace bright colours to create the illusion of space
Manipulate space with the right colour combinations
Add sophistication to a playful colour palette using black
Warm up or cool down your home with colour
A neutral palette can still be impactful
Use colours from your past as inspiration
Picking the right colour
Once you have a good idea of what you want to do visit the Taubmans.com.au website where you can virtually test our their huge selection of colours using their Paint Your Own Room tool.  I really like that this feature really takes the guessing out of determining which is the best colour for your room, giving you a really good visual of how the different colours will look in the room.  So if you have ever wondered what your room will look like with a pop of colour this tool will definitely give you a great indication.
Using The Paint your Own Room tool you simply:
Upload your photo – upload a picture of the room
Mark your walls – then you can digitally re-colour the walls with the variety of hue choices available
Choose the right colour – helps you determine the best colour choice
Find the Paint Your Own Room Tool on the Taubmans website.
As you can see below I have uploaded Mr 11's bedroom wall into the Paint Your Own Room tool.  I then indicated the surface area I wanted to paint.  I picked all the areas with different shadow tones.  I then marked around the edges of his bed so it knew not to include the bed.  This only took a matter of seconds, really easy.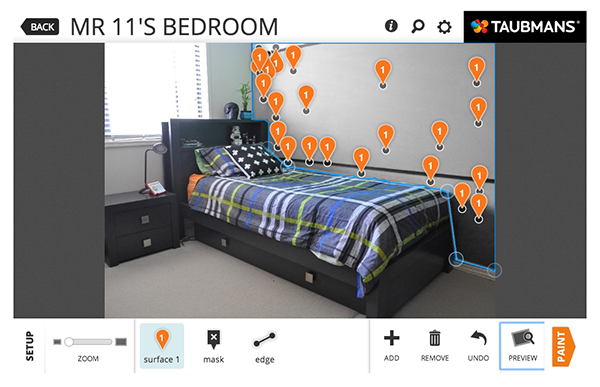 Then I chose a few colour samples to see what colour would best suit his bedroom now.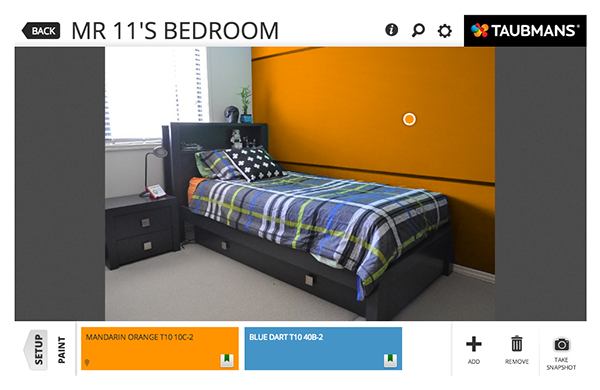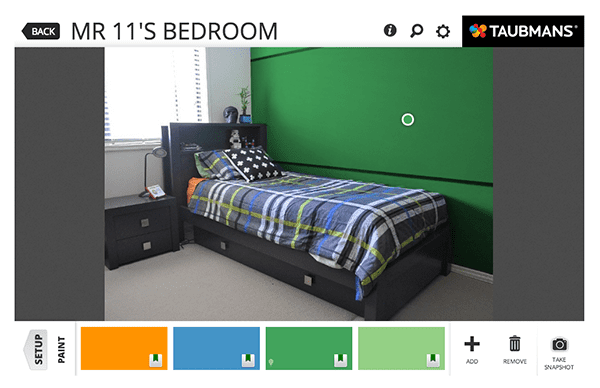 This tool is great to see that perhaps the green above is too dark and a lighter hue would be better suited.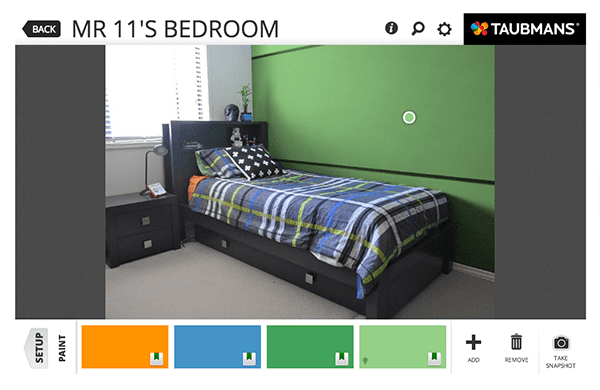 Using Shaynna's 10 Commandements of Colour tips and the Paint Your Own Wall tool, this will defiantly make your next home DIY project a breeze!
What colour have you been wanting to paint on a wall in your home?
This post was coordinated by The Remarkables Group and run in accordance with my disclosure policy