The Organised Housewife now reaches over 1.7 million (fabulous!) people a month. It's grown into a one-stop-shop for a daily dose of domestic advice that makes life simpler, tidier, and less chaotic… and having that all run seamlessly takes a lot of work!
There is now also an online store, Organised HQ that has a huge range of organising and cleaning products, with some on-trend home decor. We have things for all areas of the home, from the kitchen, laundry, bathrooms and more. Shop from the comfort of your home and have your goodies delivered to your door. Plus, there are printables, planners, checklists, notepads and more to help you stay organised around the home and help you to create routines.
Kat employs a team of nine, who help her to send out all the wonderful household goodies and deliver the tips and tricks which have made The Organised Housewife and Organised HQ household names.
Kat is the first to put her hand up and admit that we all need a little help sometimes, and she says that she really couldn't do it all without them. But all that aside, she actually quite likes having such an awesome bunch of people in the office and warehouse to brainstorm and banter with.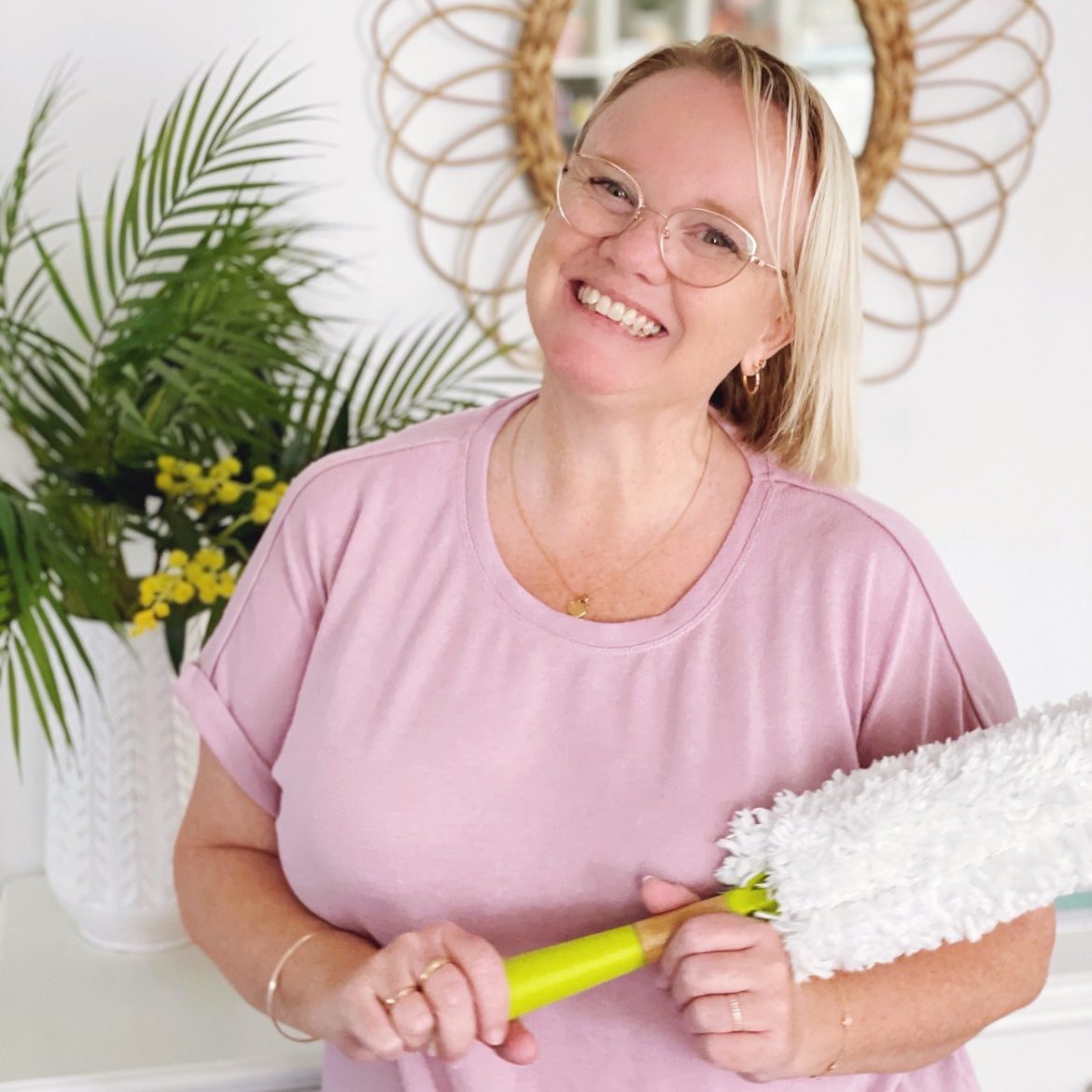 KAT SPRINGER
THE ORGANISING AND CHECKLIST QUEEN
I'm Kat, and The Organised Housewife is my fourth baby – my hubby and I  have three adorable teenagers plus 2 super cute furbabies! It's probably no surprise that I love home cooked food, a tidy house, and a good checklist. It makes me happy and calm, but I certainly wasn't born this way! After my kids were born I struggled with the chaos, and so I taught myself to be more organised. Slowly but surely I replace the chaos with calm, and I am now incredibly passionate about sharing these lessons with other mums.
My top tip: One of the biggest struggles I had when my babies were little was keeping on top of the laundry, I always had piles of washing everywhere.  I love to organise and my way to keep on top of Mt Washmore now is to organise the dirty laundry too!!   There's no stopping me, I organised EVERYTHING.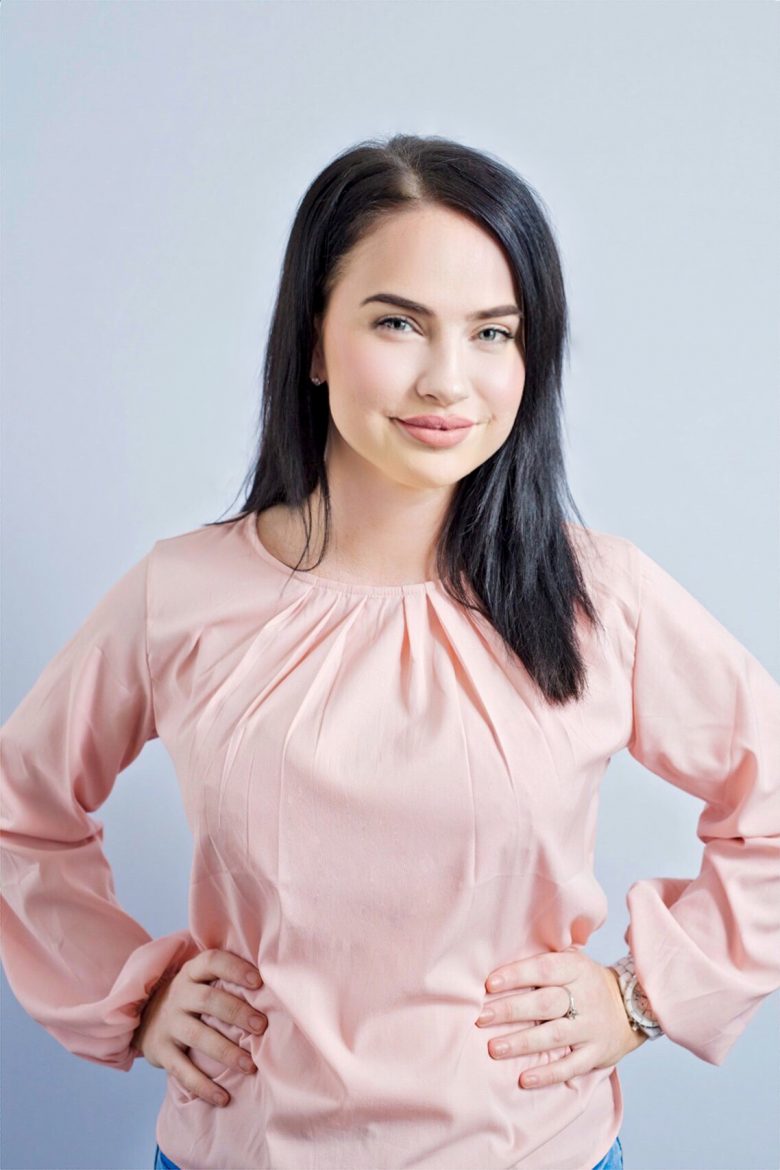 CLARE BRATINA
HEAD OF QUIETLY JUDGING (AKA, EVERY GRAPHIC DESIGNER)
Hello! My name is Clare and I am addicted to the world of design. I have been working with Kat since April 2018, creating the stunning and cute printables and physical products you all purchase and have in your home. I'm not going to lie, it's definitely a bit of an ego boost LOL! I have a handsome little man who has started school and I definitely don't know how I survived parenting without Kat's forever growing adulting 101 (aka. the blog)
Top tip I have learnt from Kat is: Balance, truly finding my balance between being a mum working on her career in design and being a mum that prioritises her family too! I have gone from being busy for the sake of being busy to… it's okay to switch off and enjoy this moment! I no longer feel guilty on a Saturday night leaving an email till Monday!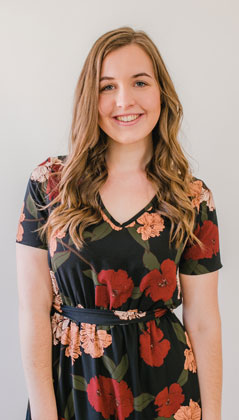 SARAH MCGOWAN
SOCIAL MEDIA AND MARKETING GURU
Hello all! I'm Sarah and I'm the resident head of marketing and social media at Organised HQ. My 25 years of experience being a detail nut have prepared me perfectly for this role 😉 I'm a newly minted Australian with a passion for creating. Being around so many amazing organising strategies and tools daily has helped me cross more off my to-do list every day and actually feel excited about what's next to do!
Top tip I have learnt from Kat: If you're procrastinating something that takes less than 7 minutes, just do it now!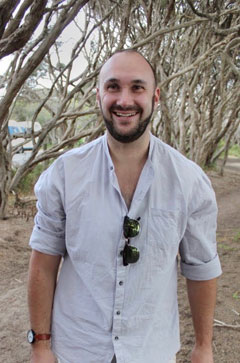 CHRIS WHITE
WAREHOUSE MANAGER EXTRAORDINAIRE
Hey! I'm Chris, the Warehouse Manager at Organised HQ. Rarely found without a smile on my face I multitask like a boss and ensure the warehouse runs like a well-oiled machine. Usually you'll find me up to my elbows in orders and stock, lucky I'm one tough cookie! Being the resident jack of all trades I'm always ready to lend a helping hand. As a massive dog lover, I'm also a proud fur father and could talk about dogs for days.
Top tip I have learnt from Kat: Focus on commitment, make the journey fun and don't be afraid of using your imagination.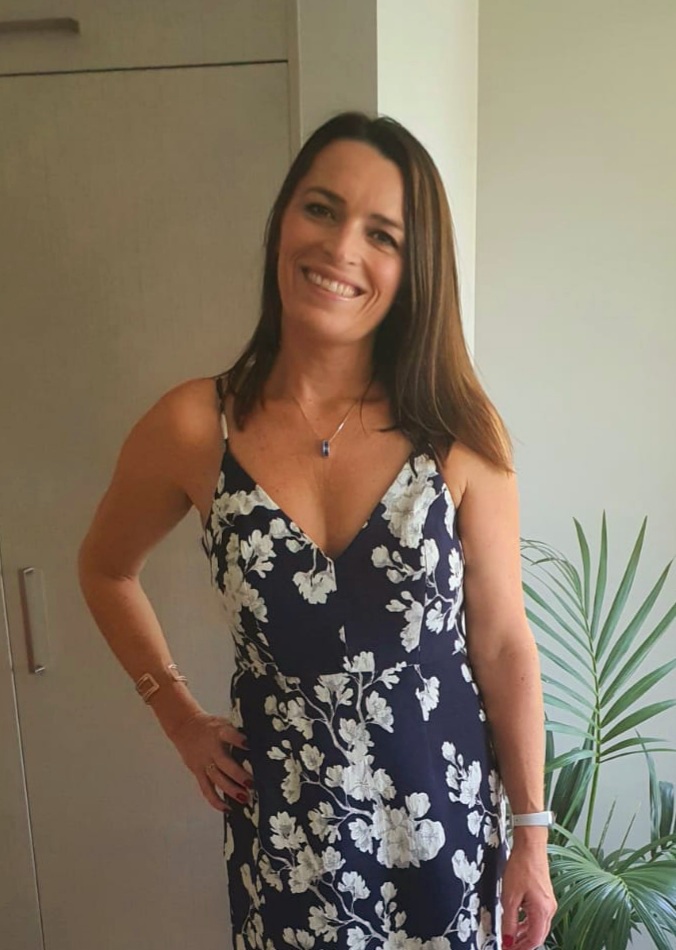 JILL DOWNWARD
CUSTOMER SERVICE REP OTHERWISE KNOWN AS PILLAR OF SUPPORT
Hi, My name is Jill and I am your contact person if you require any assistance with all things OrganisedHQ. My aim is to make the shopping experience with us as easy and seamless as possible. My job really helps me connect with Kat's community and I love receiving and reading all the amazing reviews and feedback about how Kat is helping organise and truly change people's lives for the better.
Top tip I have learnt from Kat is: A smile and a positive attitude is the best way to approach any situation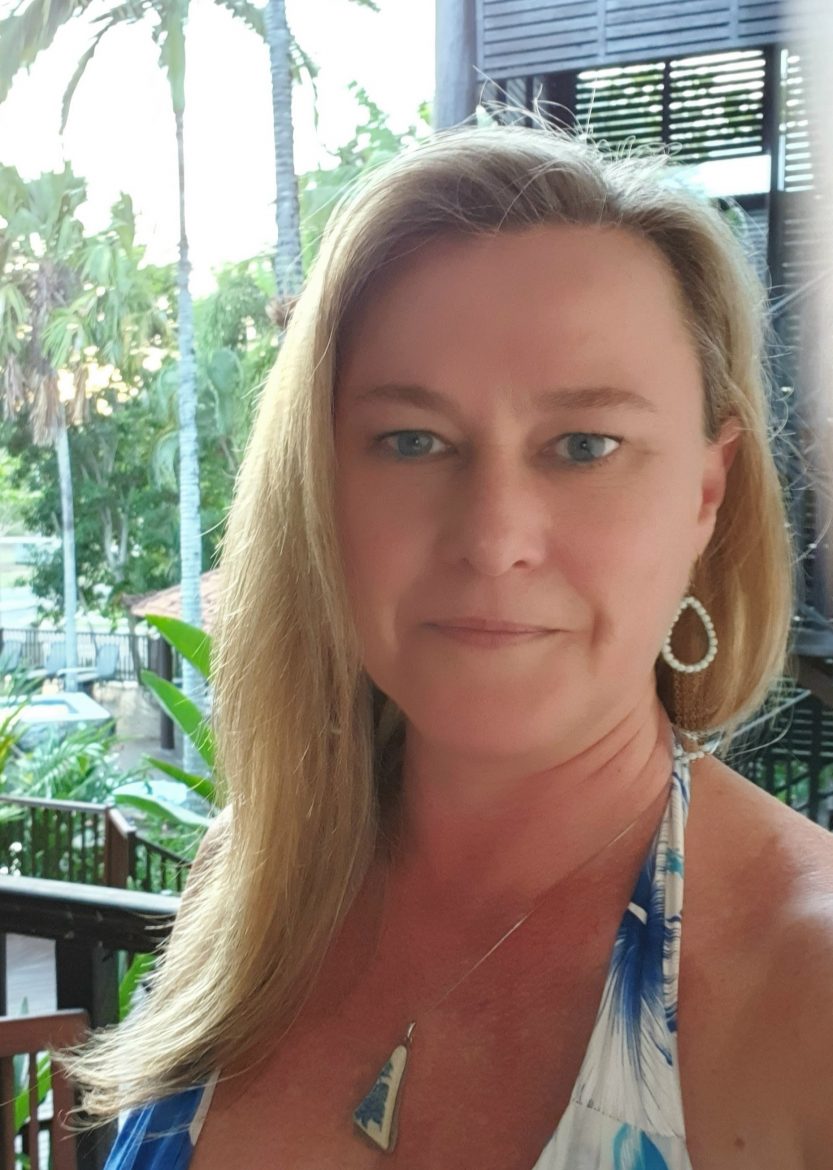 ERICA HANN
ORGANISED SHOPPER AND GOODIE SOURCER
Hi. My name is Erica. I am the person who gets to bring all your favourite products into your life. With over 10 years experience in sourcing and developing product, my daily focus is to help make your life easier through bringing amazing product that we have personally tested available to you through the Organised HQ shop.
Top tip I have learnt from Kat is: Trust your instinct and don't be afraid to look at something from many different angles, which happens to be much more fun than always looking in one direction.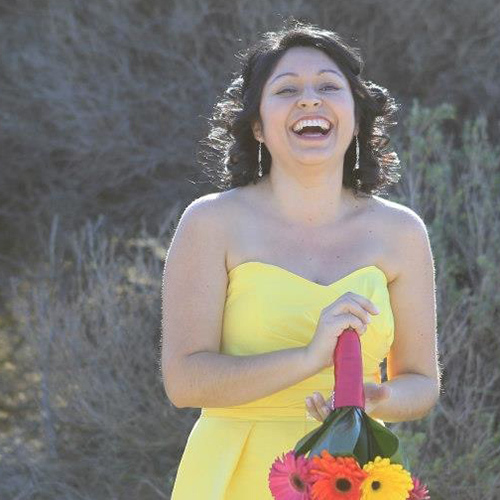 Krystal Conway
Lover of Colour
Hello organised friends! My name is Krystal and I have loved working with colour for almost 20 years. I began working with Kat in March 2021 to cover Clare's maternity leave. I definitely have big shoes to fill, as Clare knows so much. As a lover of colour working with The Organised Housewife colour palette has been a dream. Not to mention happily creating socials to help promote the amazing and unique products I never knew I needed in my life.
Top tip I have learnt from Kat is: Surround yourself with the right people and you can achieve anything!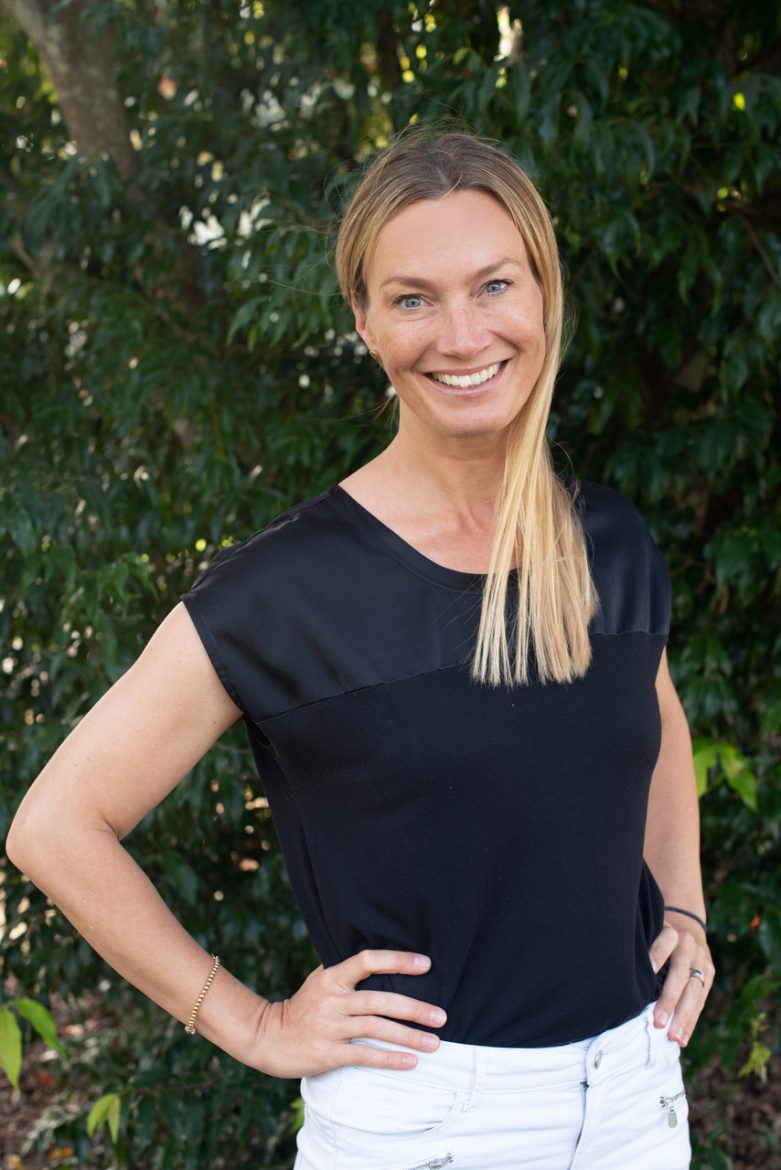 Linda Karlsson
Queen of emails
I'm Linda and am managing the emails sent to you with organising tips, recipes and shop promos. It is wonderful being part of a vibrant and friendly team and helping Kat on her mission to change peoples lives and homes. I have years of marketing experience from a range of different roles and industries but have lately been focusing on ecommerce and email marketing. I really enjoy both the black on white analytics you get for each email campaign but as well the connection I have with the audience. 
Top tip I have learnt from Kat: Every step counts! One step at a time, one task a day and you will get there.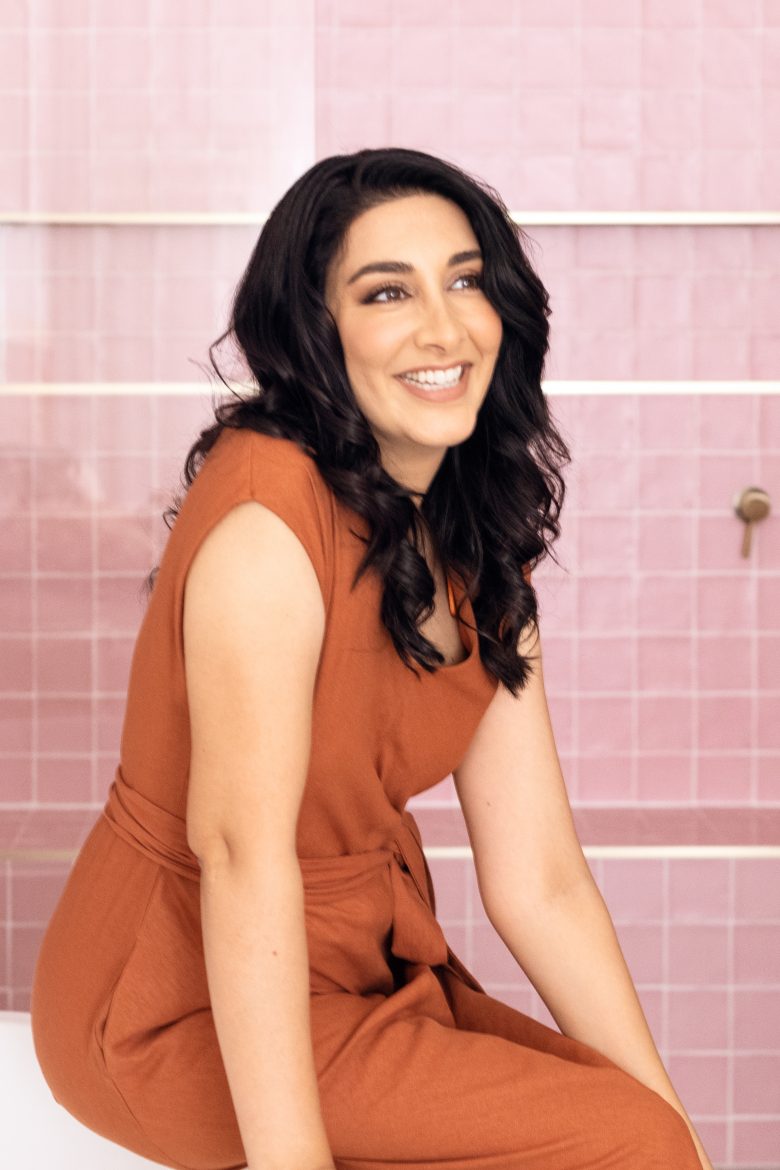 Amardy Baucke
Teller of stories and Communication extraordinaire
Hi friends, I'm Amardy. I have been a writer/content creator for almost 20 years. I have loved telling stories for as long as I can remember. I create all the written content for The Organised Housewife as well as coordinating all the PR for the organisation.  
Top tip I have learnt from Kat: trust the process, work towards your goals and anything is possible.