Between working, packing school bags and keeping the house tidy, finding the time to serve a new dish to the dinner table can be almost impossible. At my house, I like to have a selection of easy and simple meals that have been made a thousand times before and require minimal effort. Unlike the uncertainty of starting a whole new recipe, weeknight go-to dinner meals can be cooked without much thought and are less time-consuming. This means that you can catch up on work or spend more time with the kids after school rather than be slaving away in the kitchen for hours on end.
I asked the community on Facebook recently what their go-to weeknight dinners are. Here are some of my favourite picks:
SPAGHETTI BOLOGNESE
If you want to try something different, you could swap the beef mince for pork or turkey. This is definitely one of my top go-to meals.  Donna Hay has a delicious recipe here and this is my vegetable packed bolognese recipe.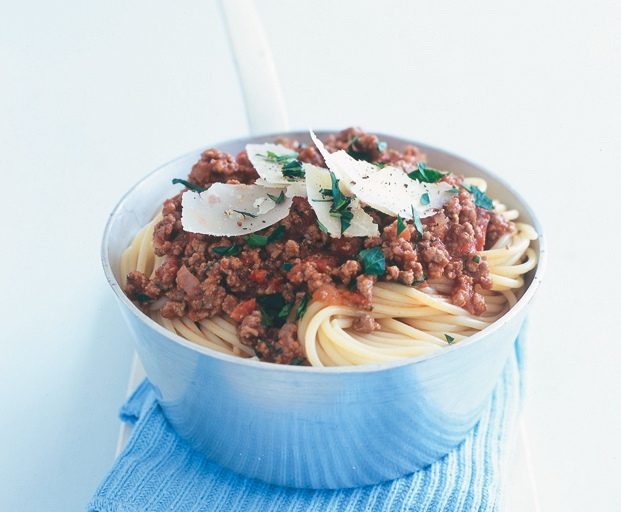 image credit, donnahay.com.au
CHICKEN WRAPS
These wraps are scrumptious. They're quick to make and the kids can help assemble them too. Find recipes here and here.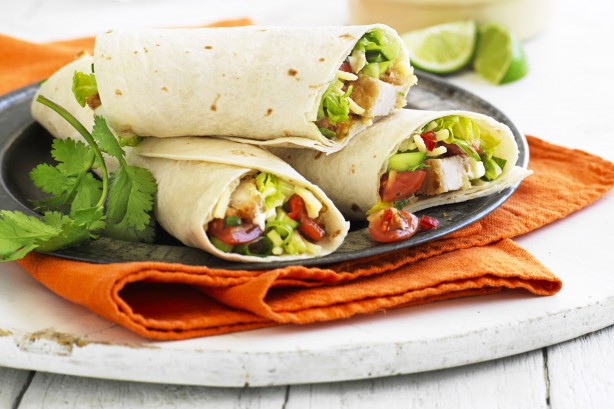 image credit, taste.com.au
PESTO PASTA
Basil pesto pasta will keep you warm in the cooler months, and it's ready in a flash! Find a recipe here or add a little Chicken and Bacon as I do in my recipe here.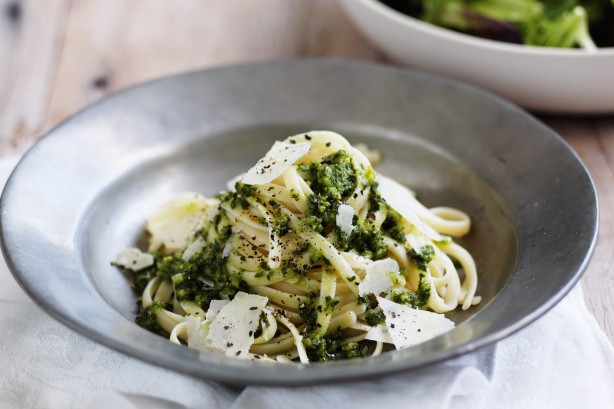 image credit, taste.com.au
CHICKEN STIRFRY
Stir-fries can be made in 15 minutes or less, are super easy and taste good. It's also a great dish to use up any vegetables you have in the fridge that are about to spoil. Check out my recipes here.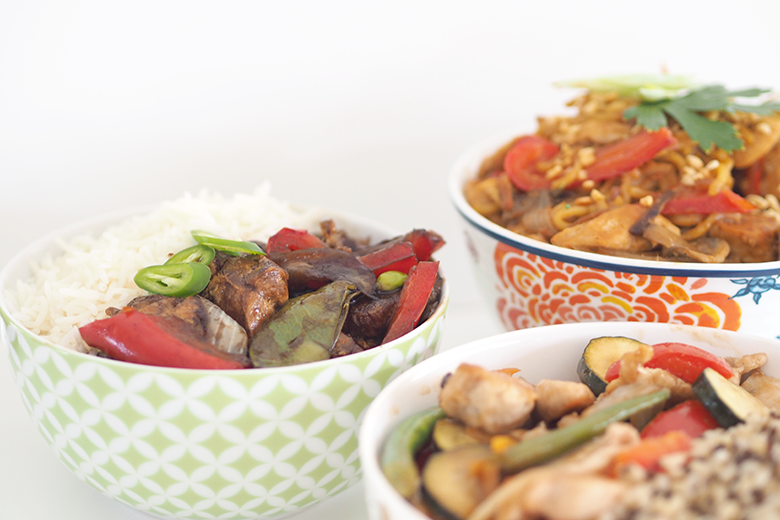 BEEF TACOS
I like to make these at the end of the week and use leftover salad ingredients. Topped with cheese and salsa, these are delicious.  Find a recipe here.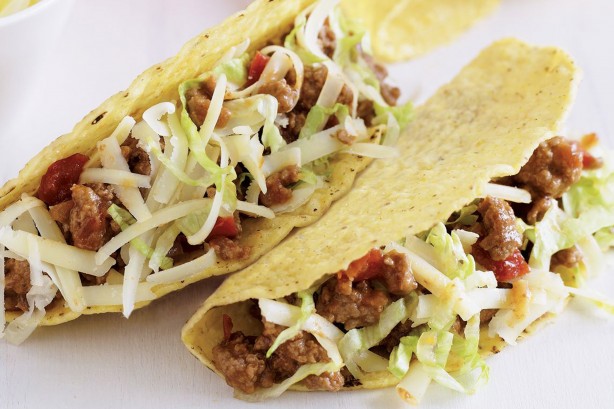 image credit, taste.com.au
OMELETTES
Plain or with veggies, omelettes are really easy to whip up, makes for a light meal at the end of the day. Customise your omelette how you like! Find a recipe here.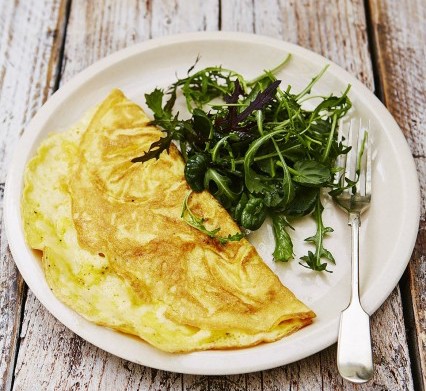 image credit, jamieoliver.com
TUNA MORNAY
This was many of the community's favourite and it is one of mine as well! Recipe here.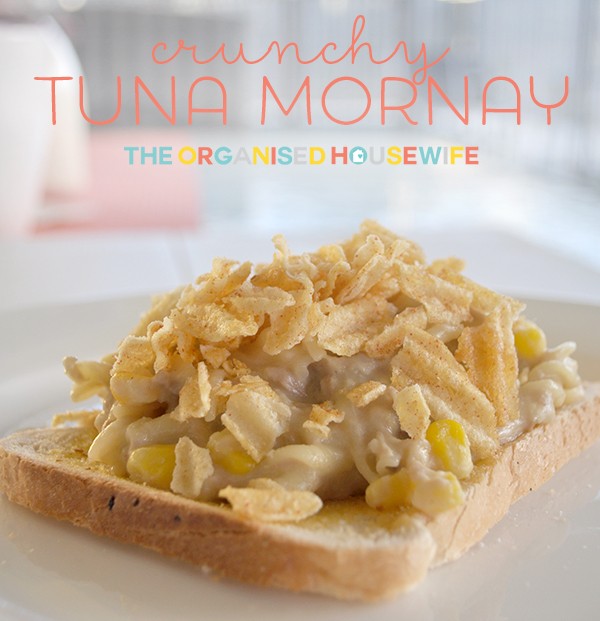 MEAT AND SALAD
This is pretty straight-forward. I like cooking a piece of meat, usually beef, and making a nice toss salad to go with it. However, use whatever meat you like. Find recipes here and here.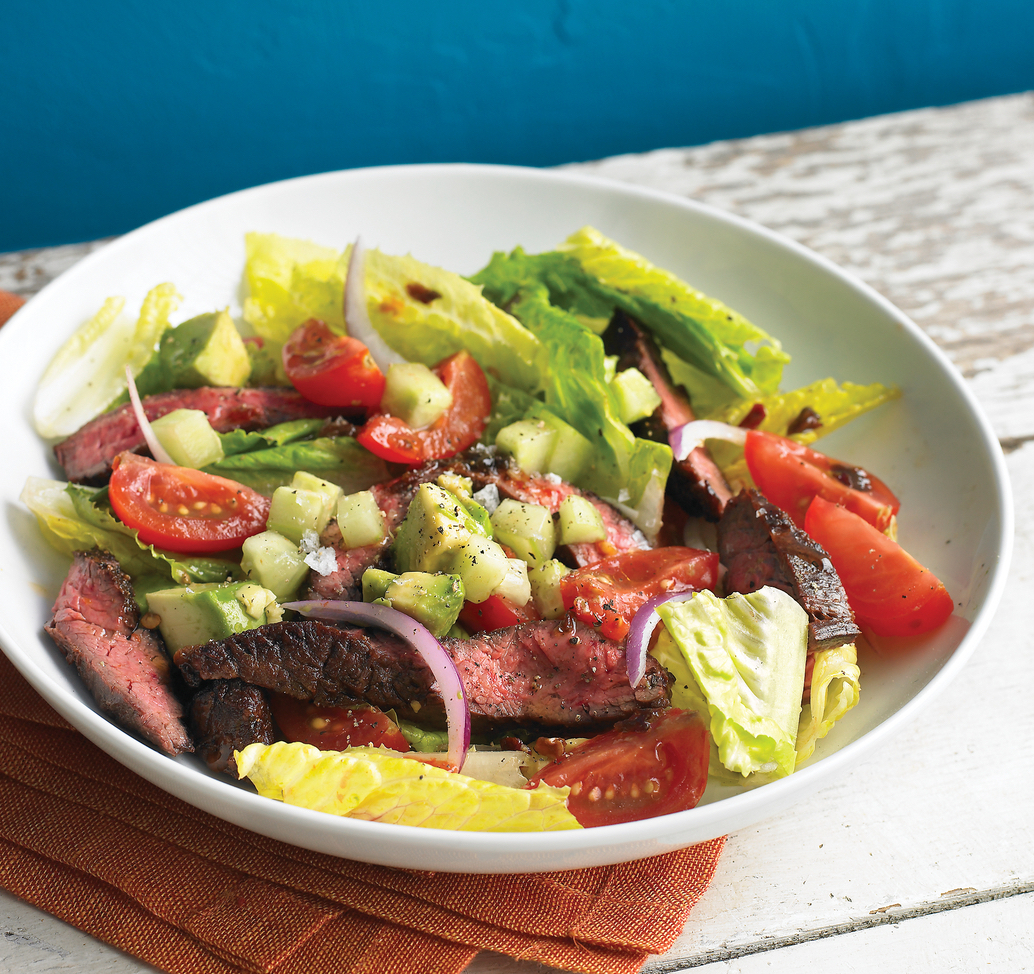 image credit, marthastewart.com
HOMEMADE PIZZA
I like topping mine with cheese, mushrooms, chicken, tomato and spinach. This is my chorizo and salami pizza recipe.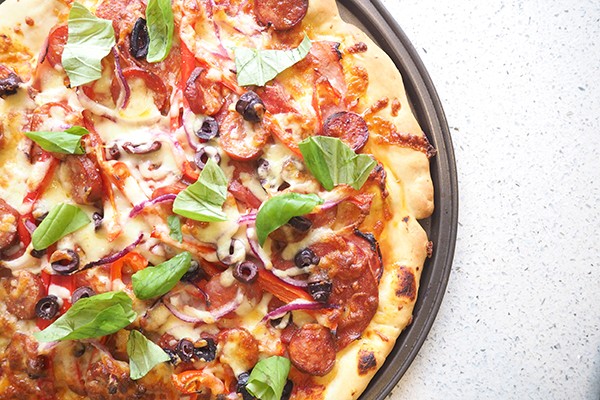 BANGERS AND MASH
Bangers and mash is one of my favourite meals all year round. It's quick and the perfect food if you need a quick dinner solution. Find a recipe here.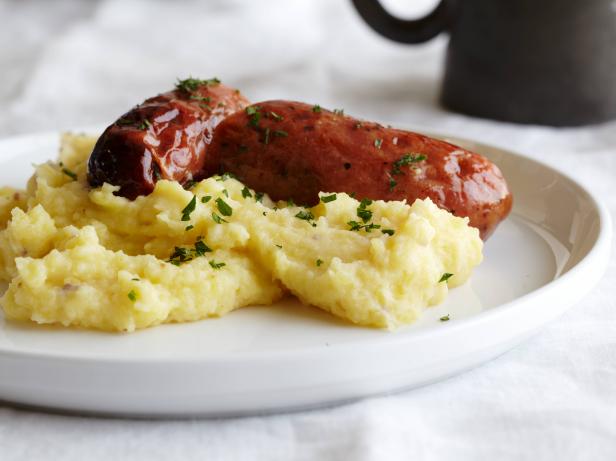 image credit, bbcgoodfood.com
What is your favourite go-to weeknight dinner?