Find a week's worth of vegetarian dinner ideas in this weekly family meal plan. Meat free meal inspiration with family friendly vegetarian meal ideas.
As one of my daughters prefers to eat vegetarian meals, I often have to walk a balancing act of preparing meals that appeal to her and to the carnivores in my family. I often try to strike a balance by serving up meals that include a dish that works as main item for her and a great side dish alongside a BBQ for others in my family. It's even better when I find vegetarian meals that appeal to everyone! The below recipes have been chosen as they should appeal to most tastes and I hope you find some inspiration for your vegetarian meal plan, even eating vegetarian once or twice a week is meant to be very beneficial for the planet.
Find more of my meal planning tips here:
Meal Planning Printables
Grocery Shopping List Pad
Weekly Planner Pad

ARE YOU ON INSTAGRAM? – If you make any of these recipes, please share a photo, tag @theorgansiedhousewife and add hashtag it #TOHDinners  – I'd love to see what you're cooking!
MONDAY
Red Lentil Dahl – Lentil Dahl is a quick meal to make and is absolutely delicious. It is hearty and filling enough that even the meat eaters in my family are satisfied. The combination of the Indian spices, pumpkin, tomatoes and spinach all just works perfectly together.
  Find this Red Lentil Dahl Curry recipe here.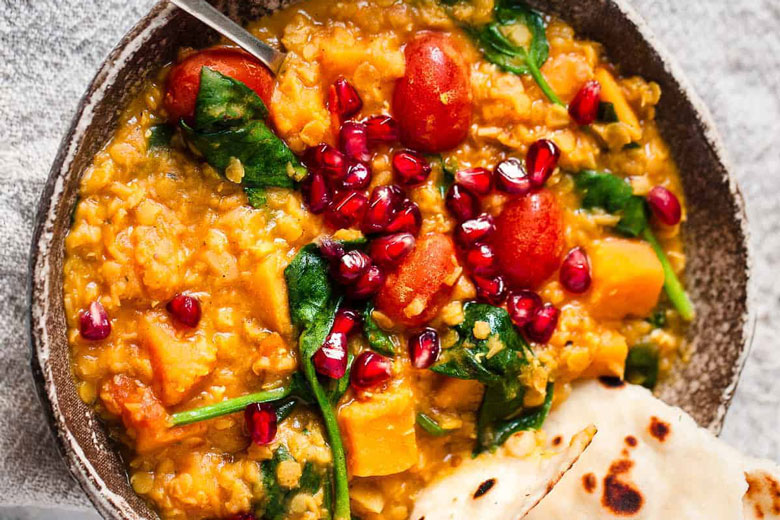 TUESDAY
Leek and Mushroom Lasagne – This recipe sounds so delicious and I love the clever idea for the sauce instead of a bechamel. Serve with a nice side salad or steamed greens.
  Find this Leek and Mushroom Lasagne recipe here.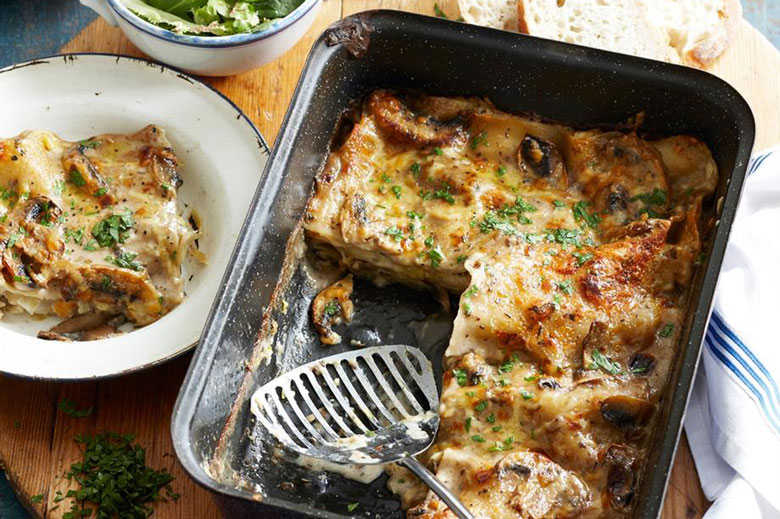 WEDNESDAY
Broccoli and Basil Soup – a warm and delicious soup recipe that is packed full of nutrients, perfect for cooler Autumn weather.
  Find my Broccoli and Basil Soup recipe here.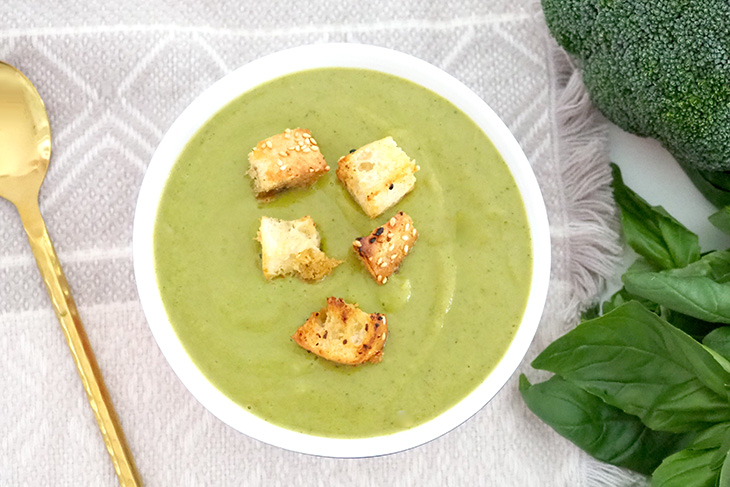 THURSDAY
Mediterranean Bean Salad – Beans are really a super food they as they are so good for you. This is a delicious cold bean salad packed with other veggies. Filling enough on its own, or you could add some boiled eggs or tuna. It would also make a good side dish.
  Find this Mediterranean Bean Salad recipe here.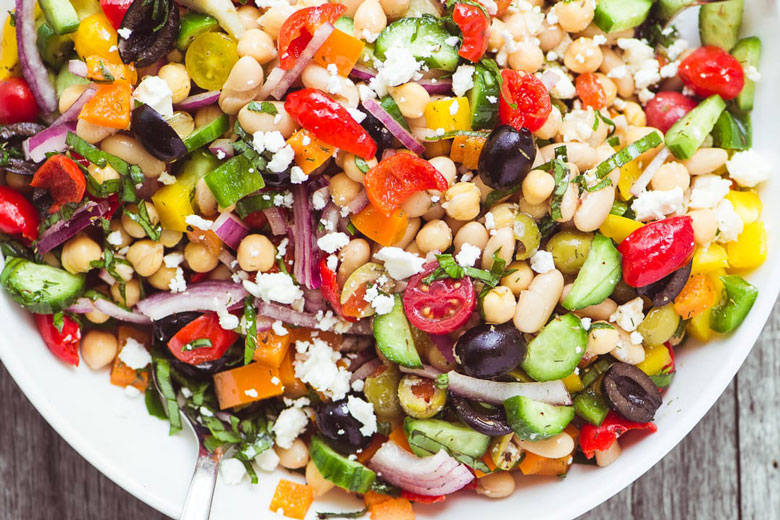 FRIDAY
Pizza – Pizza is the perfect family dinner when you have family members who have different eating requirements. As you can make smaller individual pizzas for each person's tastes! Have look at my pizza dough recipe, that has a few different methods to make your own homemade bases.
  Find this Vegan Buffalo Cauliflower recipe here.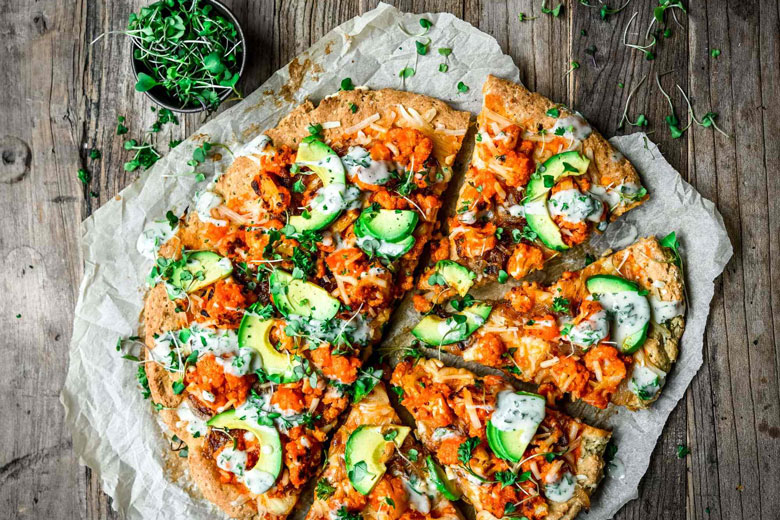 SATURDAY

Spinach and Tomato Rigatoni – who doesn't love a dinner that only uses one pot? This tomato and spinach pasta meal will certainly save on washing up, as it only needs one pot. Quick and easy to make, an ideal dinner after a busy Saturday.
  Find this One Pot Spinach and Tomato Rigatoni recipe here.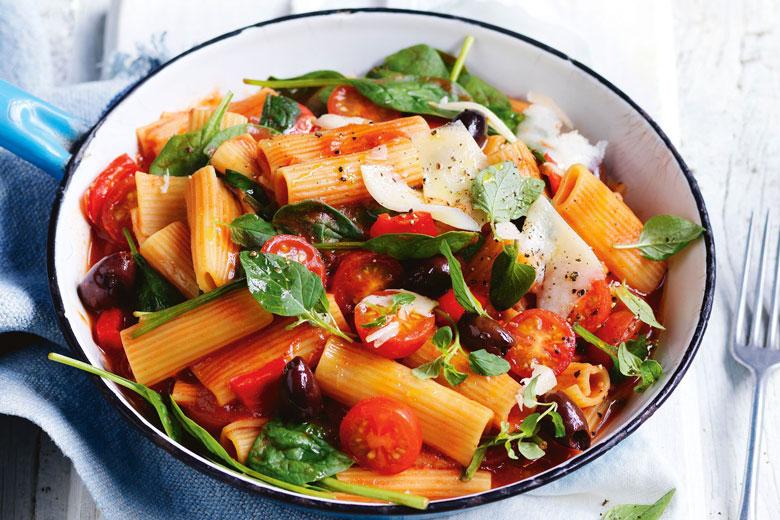 SUNDAY
Roasted Vegetable Couscous –this is another great dinner option that works as main dish for my vegetarian in my family and as a side for the carnivores! Tray baked veggies combined with couscous is rather delicious.
  Find this Roasted Vegetable Couscous recipe here.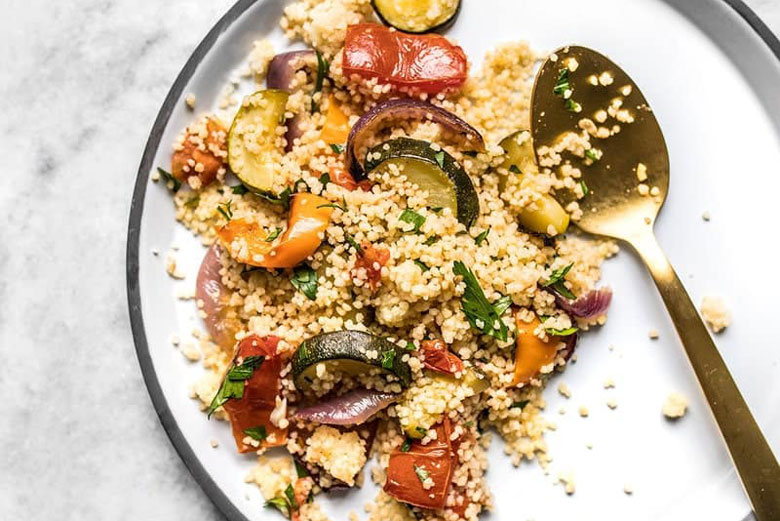 BAKING
Zucchini and Vegetable Slice – this is one of my favourite recipes to make and keep some in the freezer for lunchbox snacks. I normally add bacon to the slice, but you can easily leave it out to make a vegetarian version of this recipe.
  Find my Zucchini and Vegetable Slice recipe here.
What is on your meal plan this week?
Please share your family's weekly meal plan in the comments below. I'll pick one to share every few weeks instead of mine as it's great to get variety and share what other families eat too!
---
Pin this image below to Pinterest!