I am very excited to share with you a new physical product that I have recently created, it's already back from the printers and available now!  It's a weekly planner pad that I designed to suit exactly what I wanted, to help me plan out my meals, weekly activities and tasks, and of course, I wanted it to be pretty too!!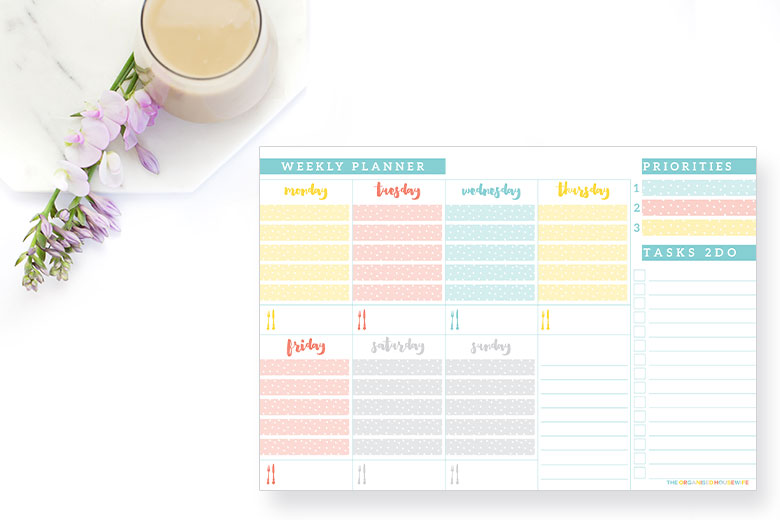 The Organised Housewife Weekly Planner Pad is the ideal tool for your home to help you stay organised throughout the week. The A4 (297mm x 210mm) undated weekly planner pad has 60 tear-off pages which will last you for a whole year. The planner gives you the ability to look at your week as a whole and allows you enough space to add appointments, deadlines, things to do and plan your dinner ideas. It also has a section that you can personalise yourself. It's up to you!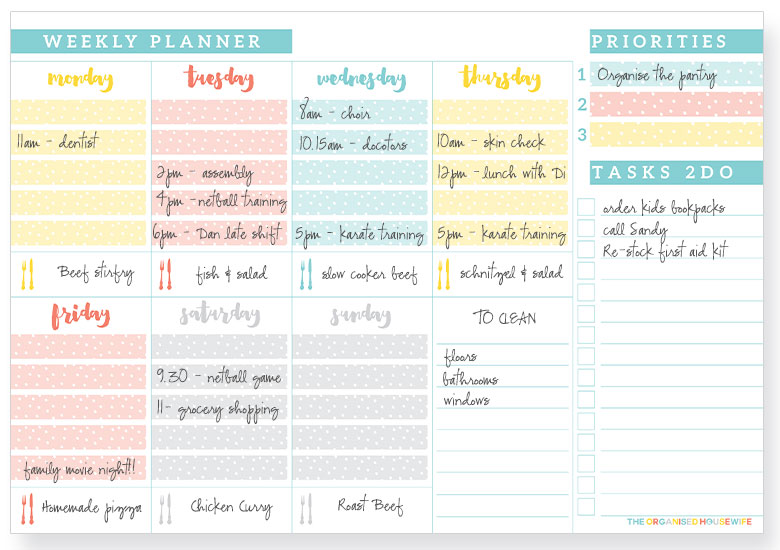 DINNER PLAN
The weekly pad features a line for you to pencil in your daily meal ideas. By giving yourself a visualisation of your dinners for the week, it encourages you to plan your shopping list, and you won't be left struggling to think of a meal to eat after a busy day.  I also like that it's directly under the
I like that the meal plan section is directly under the days events. I did this to make it easier to plan a dinner that isn't so time consuming on an afternoon that you will be out of the house. ie. if after school sports don't finish till 6pm, then you can see you will want a quick and easy dinner.
TO-DO LIST
The Tasks 2Do section is a place where you can write down all the tasks that need to be completed for the week ahead. This element of the planner comes with checkboxes because we all find satisfaction from ticking a box! Physically writing down your to-dos motivates you to make a start and gives you a clear outline of your completed and uncompleted jobs.
TOP 3 PRIORITIES
This component is where you can write down your top 3 priorities for the week ahead. Writing down your main priorities for the week is an excellent way to chip away at your long-term goals and helps you understand what are the most important things for you to focus on for week following. When you write down your priorities, you're less likely to become distracted by other jobs and chores. They don't need to be major, priorities such as cleaning the windows or drinking more water are perfectly acceptable!
BLANK LIST
My favourite part about the planner is the blank section. You can personalise this yourself. i.e. to call, to email, a shopping list, etc. It's completely up to you and you can change it every week depending on what you need!
PHYSICAL PRODUCT
Unlike many of my products in my shop, this is a physical product. This planner will be physically posted to you. This item will be sent via Courier, so please allow one week for delivery to your street address. For international orders, please allow an extra 1-2 weeks.


The weekly planner is available in my shop for $12.95 AUD.
There is limited stock available so make sure you don't miss out! The planner is available here. 
I have also bundled the weekly planner pad up with my 2017 Calendar so you can save a few pennies, order the bundle here. 
This would make a great Christmas gift!
Order before 14th December to ensure delivery before Christmas!!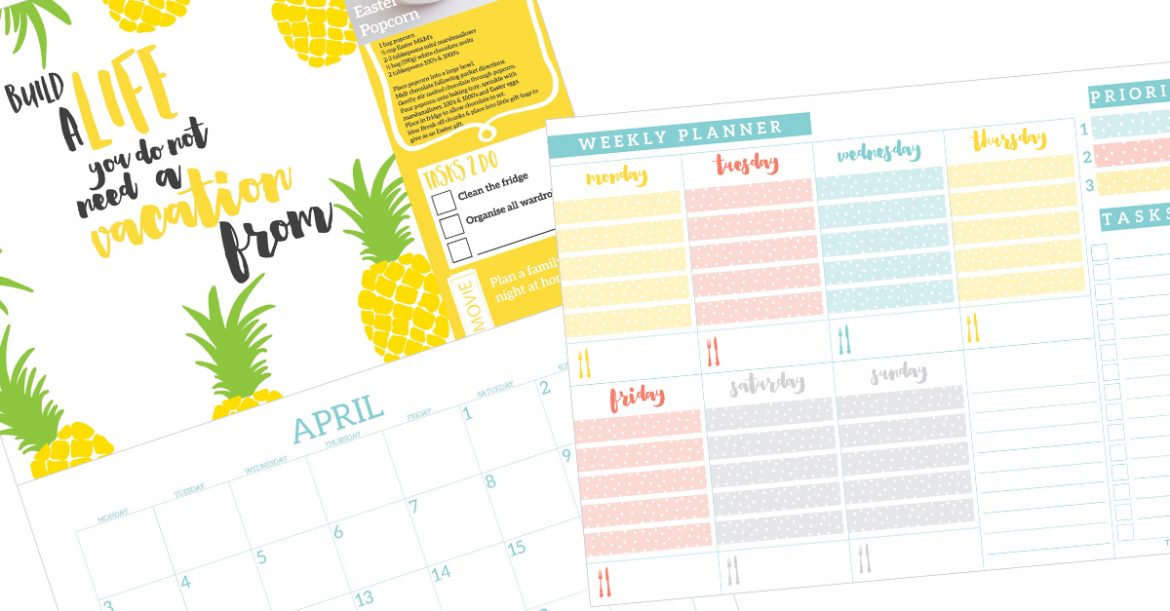 Please let me know what you think