Paleo diets are quite common in our community now, and with all the health benefits attributed to this style of eating, it's not hard to see why.
Maybe you already follow a Paleo diet, you've have been wanting to try it for a while but weren't sure where to start, or perhaps you're just looking for some different meal inspiration, either way I hope you enjoy week's Paleo Meal Plan.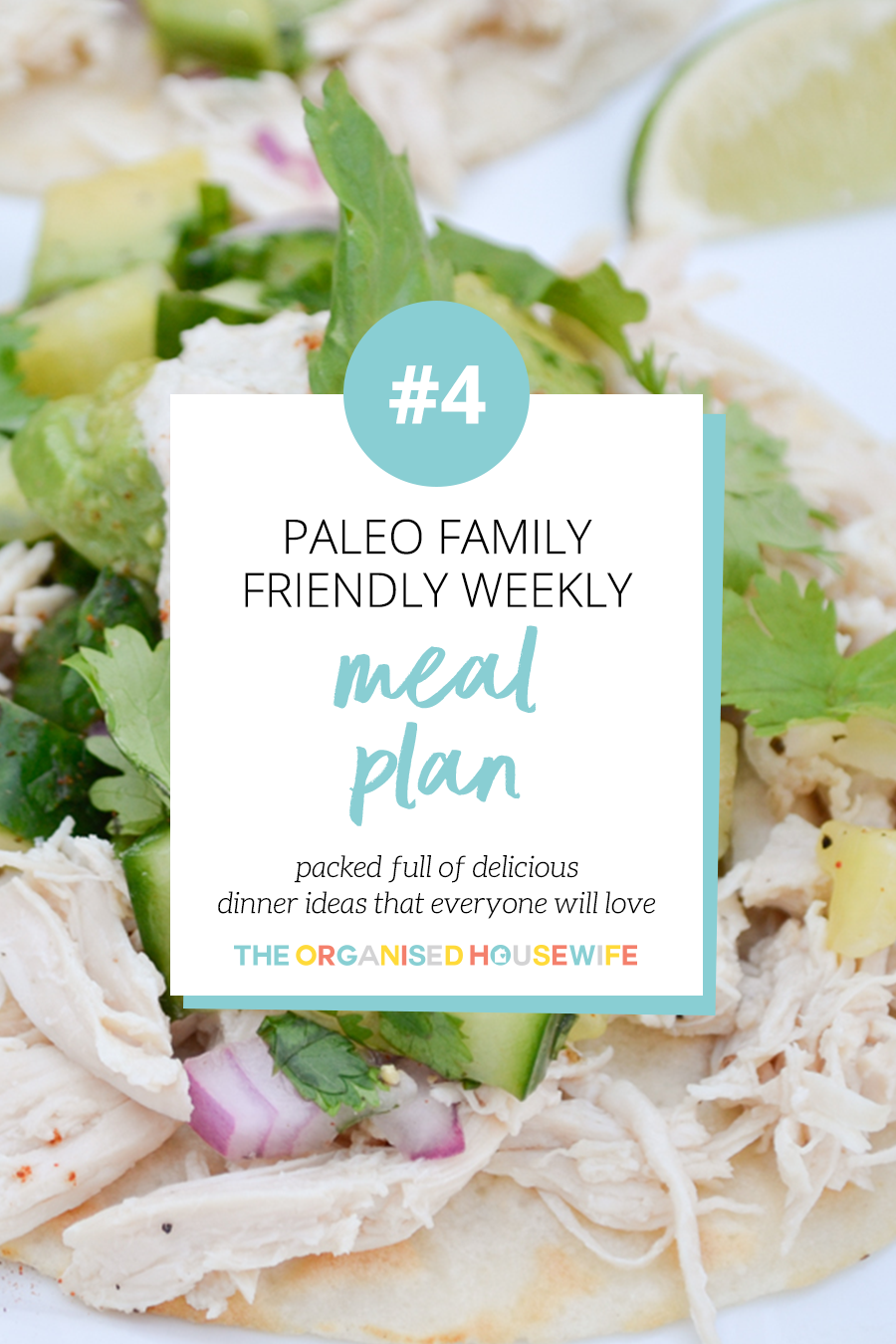 Find more of my meal planning tips here:


ARE YOU ON INSTAGRAM? – If you make any of these recipes, please share a photo, tag @theorganisedhousewife and add hashtag it #TOHDinners – I'd love to see what your cooking!
MONDAY
Asparagus Quiche with Kale Pesto – I served this with a simple green salad, but now that the weather is getting a little cooler it'd be lovely with roast veggies too! You could even make two of these at once, and freeze the other for next week.
Find this Asparagus Quiche with Kale Pesto recipe here.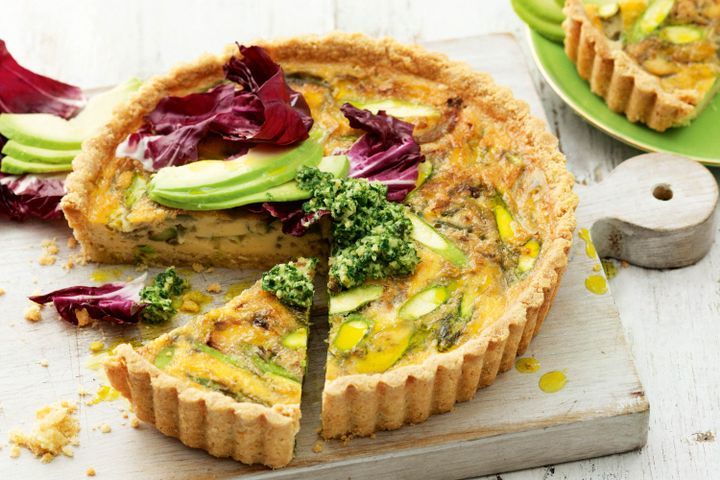 TUESDAY
Baked Garlic Butter Salmon and Veggies – this salmon can be prepared entirely in the oven, meaning that prep and clean up is fuss-free and simple. I served my salmon with steamed green beans and cherry tomatoes.
Find this Baked Garlic Butter Salmon recipe here.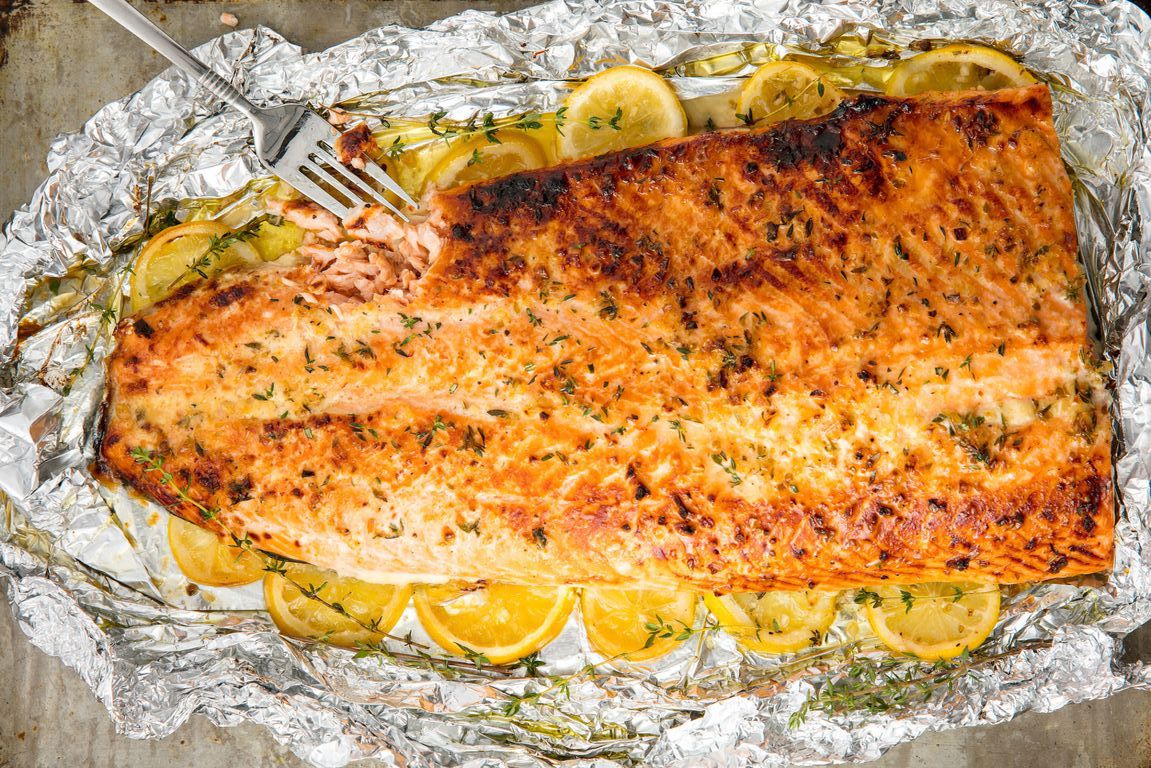 WEDNESDAY
Baked Eggs with Mushroom, Sausage and Bacon – who doesn't love a hearty dinner made from traditionally breakfast foods on a cold night?! This meal is definite comfort food, and perfect for that mid-week hump.
Find this Baked Eggs with Mushroom, Sausage and Bacon recipe here.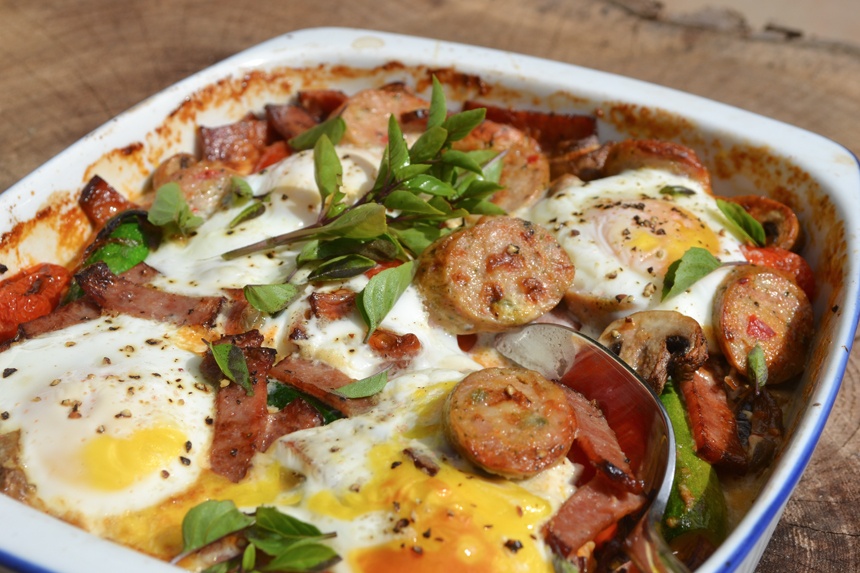 THURSDAY
Mongolian Chicken with Zucchini Noodles – I love making homemade zucchini noodles as a pasta alternative. They're easy to do and very yummy. The sauce in this dish is quite rich and salty – my children like it, but it may be too strong a taste for younger kids.
Find this Mongolian Chicken with Zucchini Noodles recipe here.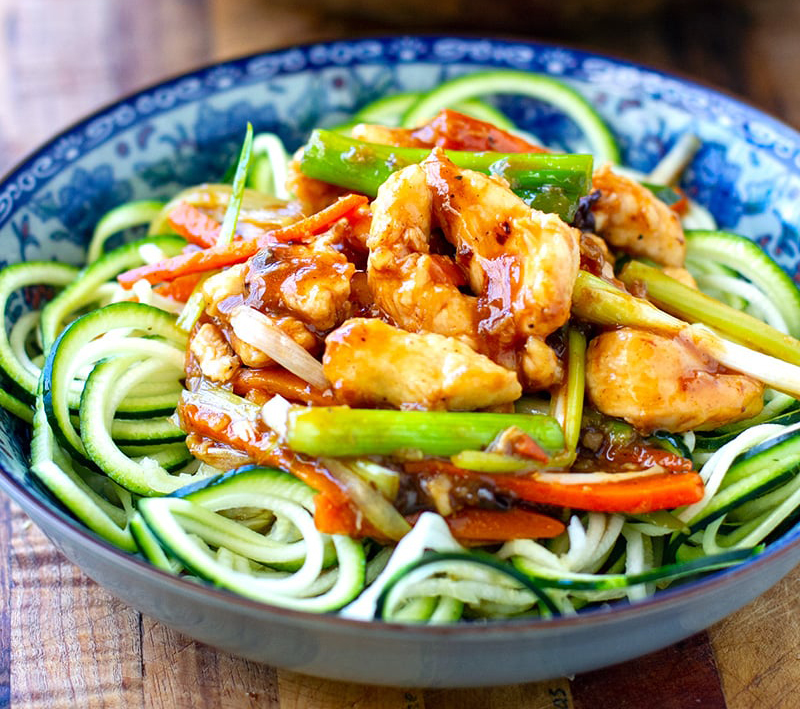 FRIDAY
Chicken Tacos – this is an easy meal to finish the working week on. These tacos are so simple to assemble, the kids can even get in and help wrap them.
Find this Chicken Tacos recipe here.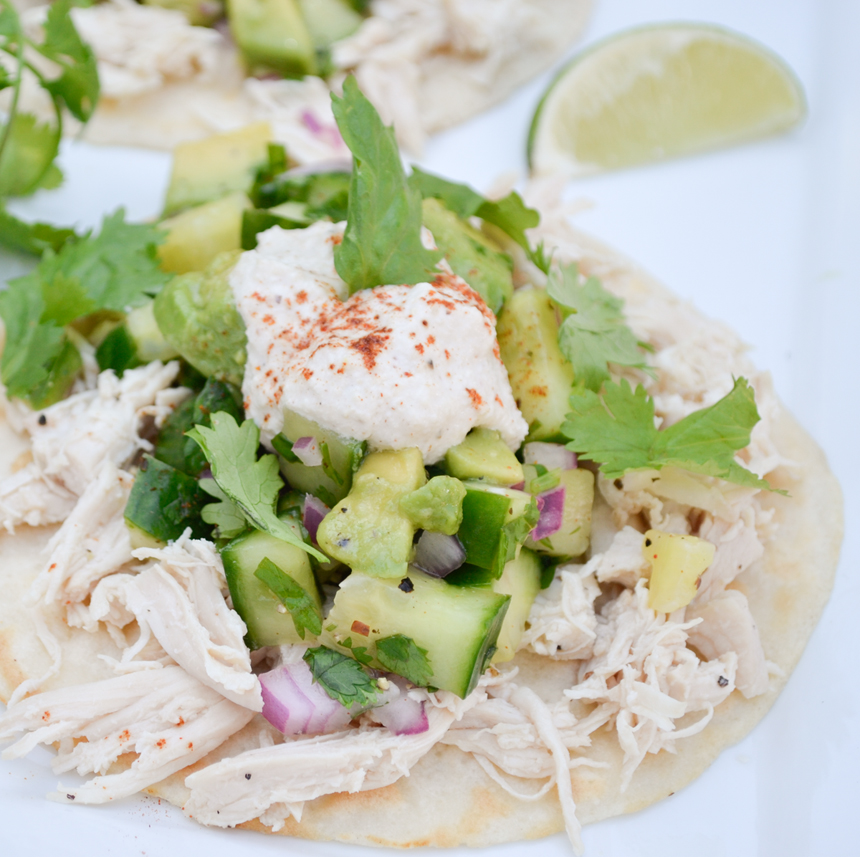 SATURDAY

Tuna Green Chile Zucchini Casserole – this dish makes for nice warm comfort food on a Saturday night. I think the chilli gives it a little something special, but if you think the kids won't eat it you can simply remove the chilli from the recipe.
Find this Tuna Green Chile Zucchini Casserole recipe here.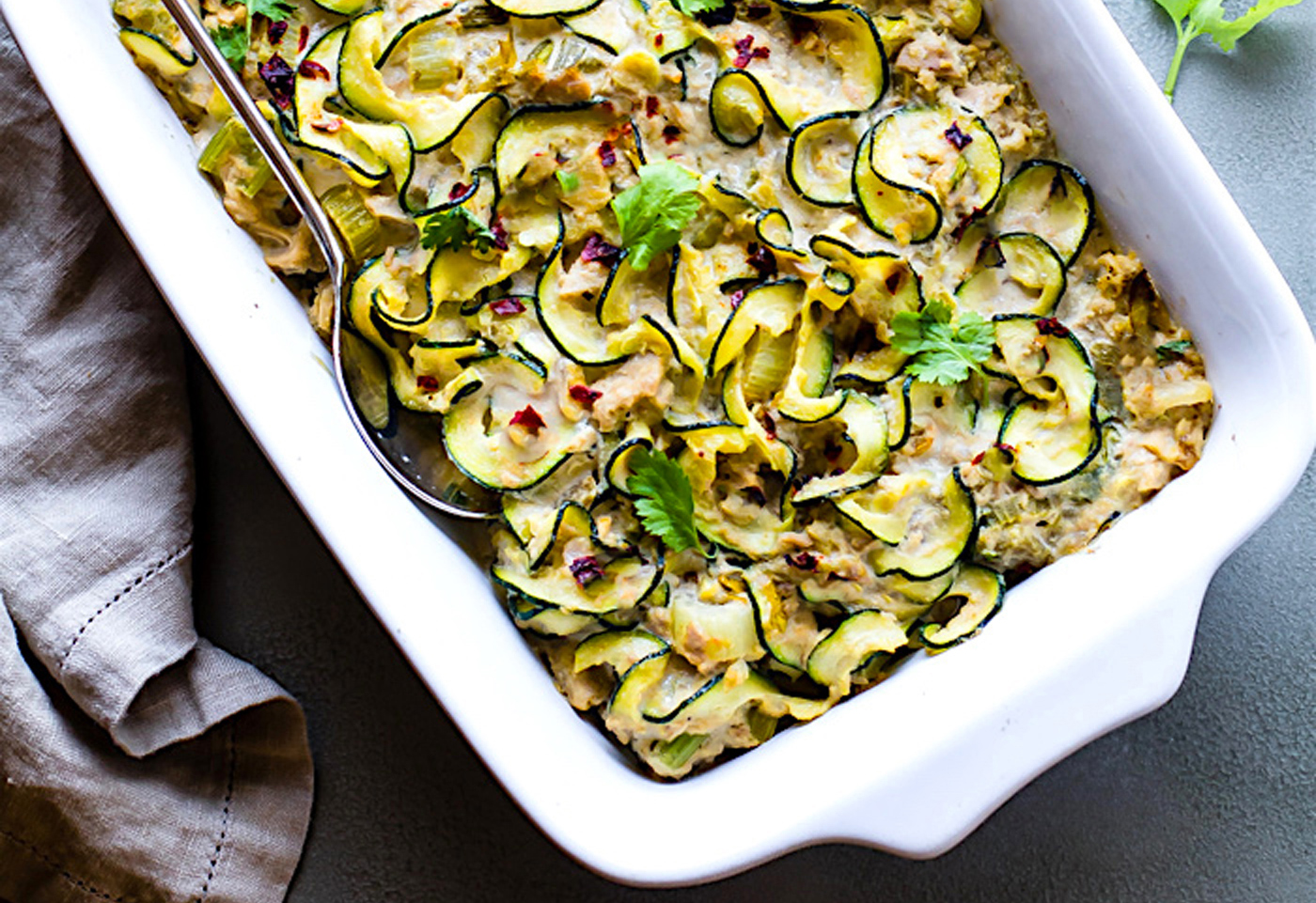 SUNDAY
Chicken Soup – this soup packs a healthy punch with an impressive serve of vegetables in each bowl. It's so tasty, the kids won't even realise there's no noodles in it.
Find this Chicken Soup recipe here.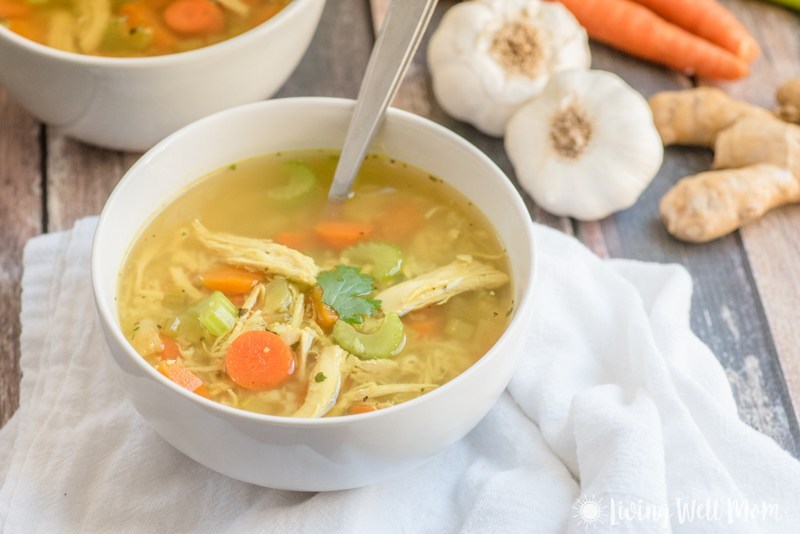 BAKING
Vegan and Paleo Blondies – who thought paleo and vegan could look so deliciously naughty?! If these bad boys look a little too much for you, you can forgo the chocolate chips. They can be made in under 30 minutes.
Find this Vegan and Paleo Blondies recipe here.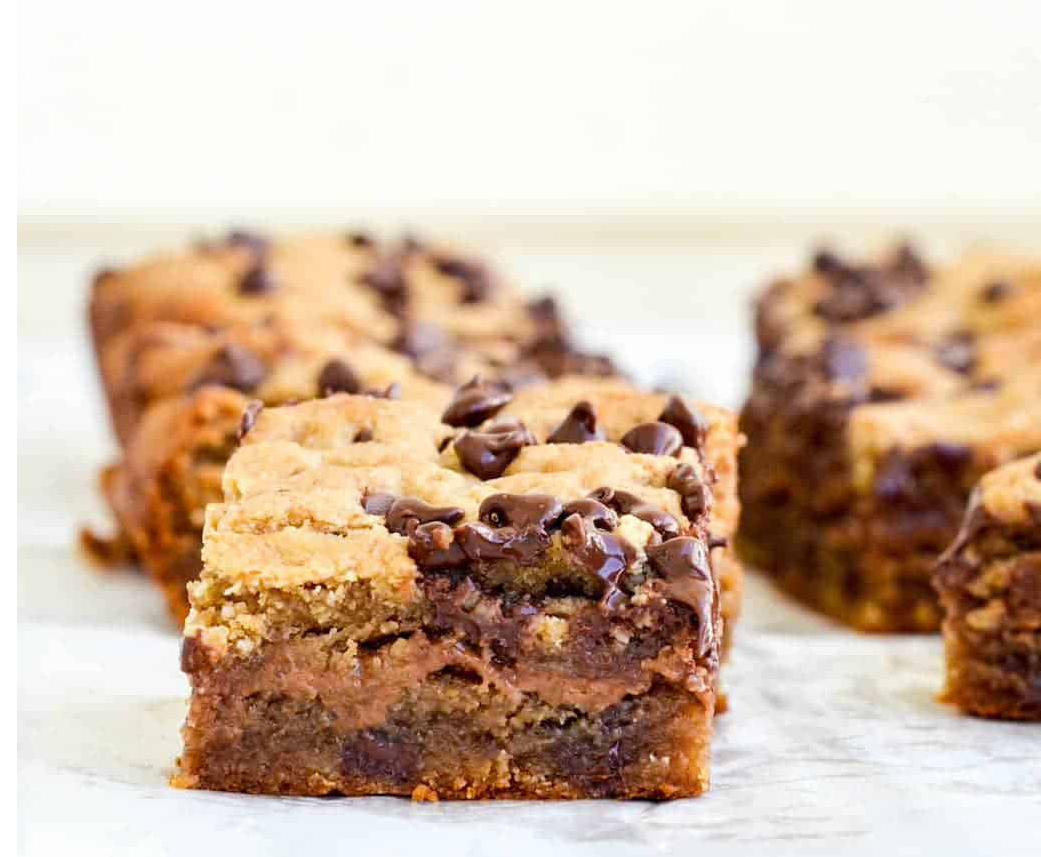 What is on your meal plan this week?
I would truly love for you to share your family's weekly meal plan in the comments below (email me photos too if you wish), I'll pick one to share every few weeks instead of mine as it's good to get variety and share what other families eat too!