Each week, I aim to inspire you with a variety of yummy recipes in my weekly meal plans that are quick, easy to make, and delicious, so that the whole family will enjoy them. Be inspired by some of the meals in this week's Paleo Meal Plan!!!
I know many in our community are Paleo, however just because a dinner follows the Paleo rules, doesn't mean that it has to be difficult or too time-consuming for you. Maybe you follow the paleo diet for health reasons, or because you have to due to Irritable Bowel Syndrome or Celiac Disease. Maybe, you just want to give it a go!! Whatever the reason, I hope this week's Paleo meal plan inspires you to cook some incredible Paleo dishes that will satisfy your whole family. I promise you're in for a treat with this week's meal plan.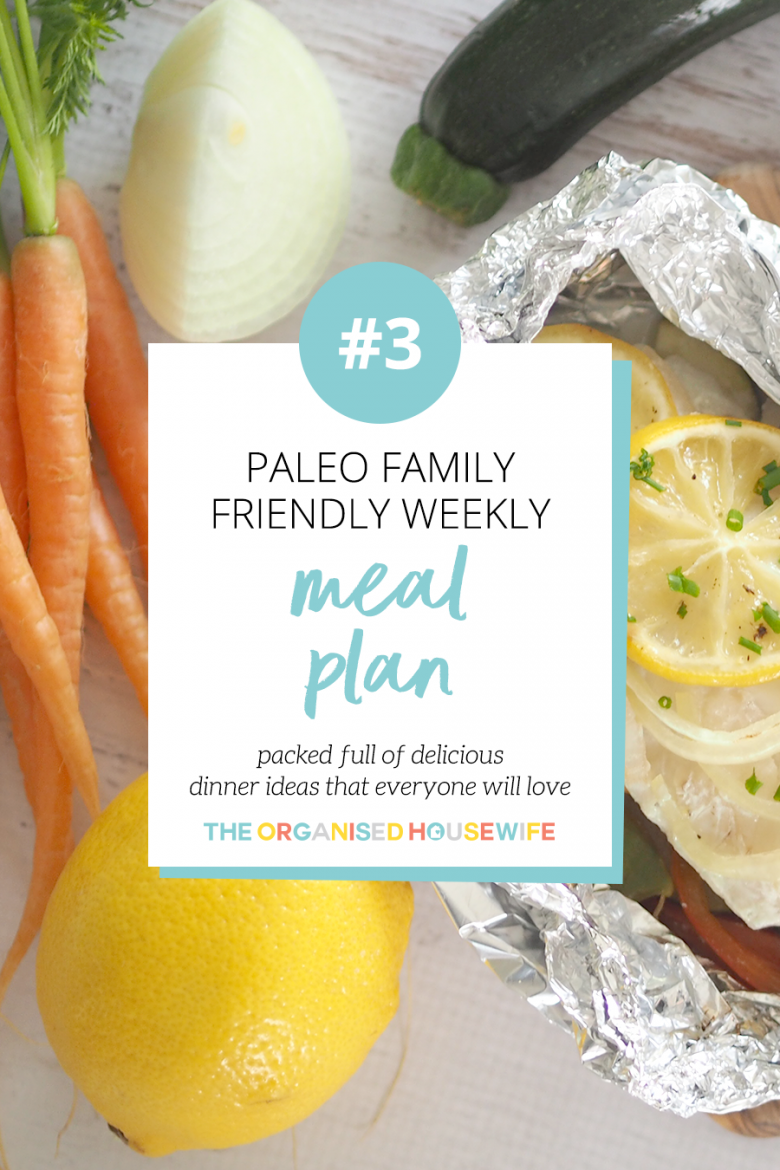 Find more of my meal planning tips here:

ARE YOU ON INSTAGRAM? – If you make any of these recipes, please share a photo, tag @theorganisedhousewife and add hashtag it #TOHDinners – I'd love to see what your cooking!
---
MONDAY
Healthy Bruschetta Chicken – This dish is so light and healthy too. I usually make it with some simple vegetables like steamed beans, baby potatoes, or even a salad works. It's an easy dish for a Monday night that will satisfy the whole hungry herd after a long day. I know my recipes have beans in them sometimes, and it's always a debate whether they are acceptable in the Paleo diet, so if that's you, just substitute the beans with another vegetable.
Find my Healthy Bruschetta Chicken recipe here.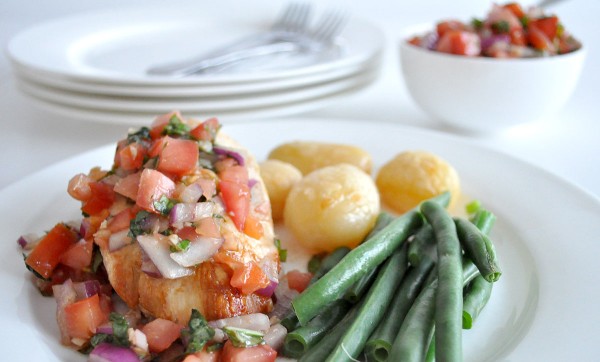 TUESDAY
Shredded Beef Ragu with Sweet Potato Noodles – Doesn't this ragu just look scrumptious? Sweet potato can be really hard to slice into shoestring spaghetti, so I just use my Mandoline Slicer to cut up potato bake slices, and then I cut the rest into shoestring size pieces. They're short but you get the same consistency this way.
Find this Shredded Beef Ragu with Sweet Potato Noodles recipe here.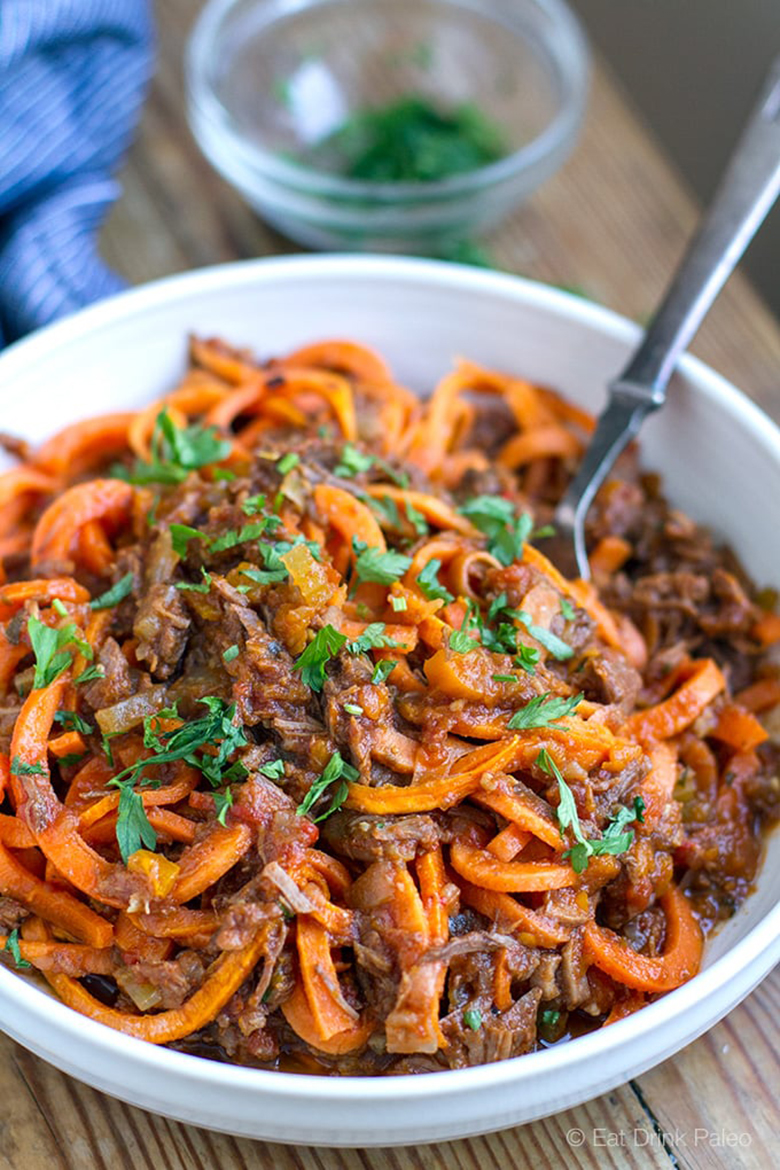 photo credit Eat Drink Paleo
WEDNESDAY
Fish Parcels with Vegetables – Making fish in foil is so easy and gives you time to work on a nice vegetable medley or salad. I usually get the fish ready to put in the oven and leave it in the fridge while I prepare some veges and get them started. Then the fish goes in and it's that simple and it's also a very healthy dinner.
Find my Fish Parcels with Vegetables recipe here.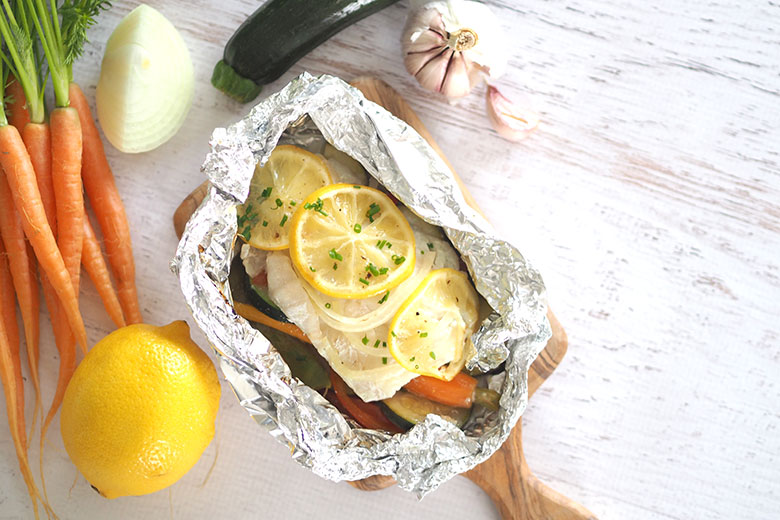 THURSDAY
Quick Beef Curry – I love me a good curry. Always have and this one is delish and quick to make. It's not too spicy, so the kids will eat it too, and it's packed full of vegetables. Again, if you don't eat beans on the Paleo diet, throw in some Brussel sprouts instead.
Find my Quick Beef Curry recipe here.

FRIDAY
Paleo Almond, Pecan & Coconut Crumbed Chicken – Since Paleo is a gluten-free diet, breadcrumbs are a big issue with people who cannot have gluten. That's why I think this recipe is a great way to substitute the breadcrumbs for other ingredients like almond, and not lose that schnitzel type coating on the chicken.
Find this Paleo Almond, Pecan & Coconut Crumbed Chicken here.

SATURDAY

Perfect Paleo Pizza – Mmmm Saturday night in with a pizza? It's so hard to find pizza recipes that cover the paleo diet. Try this one next time you feel like home made pizza. It's delish and completely paleo approved.
Find this Perfect Paleo Pizza recipe here.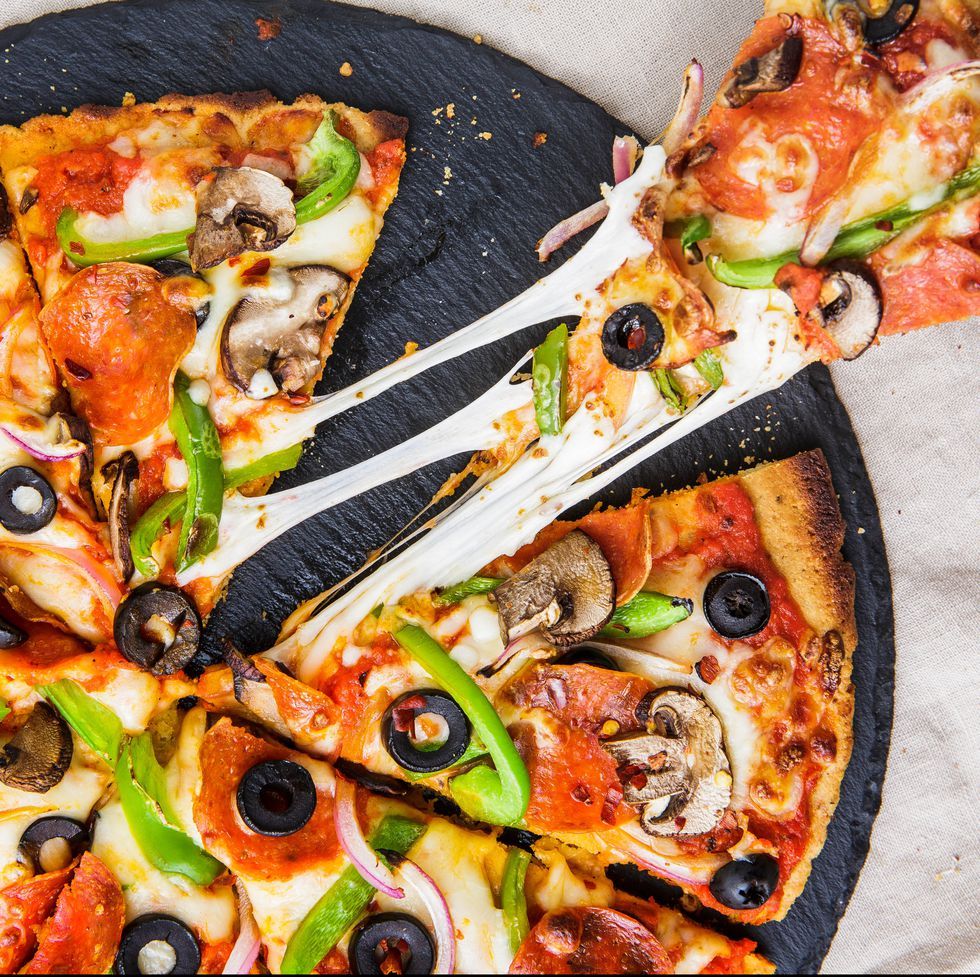 SUNDAY
Chicken & Coconut Curry Meatballs – My kids simply love meatballs, and these little beauties are a real hit in my house. They are really easy to make and prepare. I usually make some mashed potatoes and vegetables with them, but to be very Paleo approved, try serving them with some mashed sweet potatoes instead.
Find my Chicken and Coconut Curry Meatballs recipe here.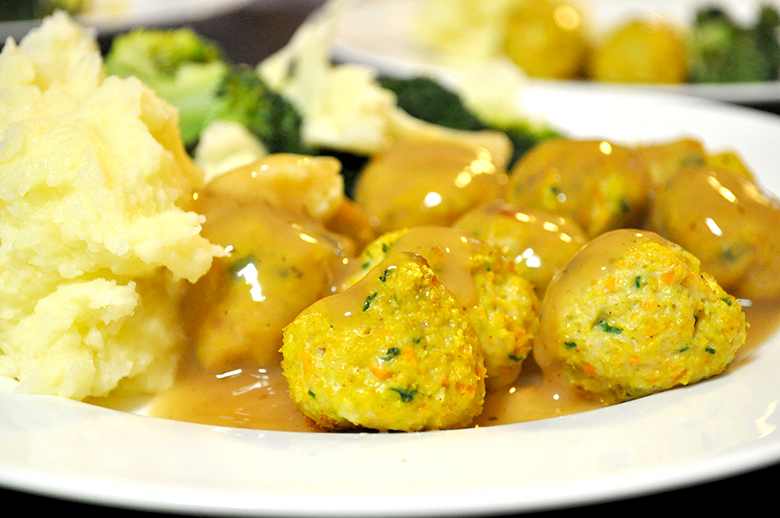 BAKING
Cherry Ripe – Oh Yummo!!! How divine does this cherry ripe recipe look. With Paleo, you always use the dark cacao to make desserts, so it's such a cheater's way to eat desserts and not feel too guilty over it. I love the real cherry ripes so much, and this one is simply a great recipe.
Find this Cherry Ripe here.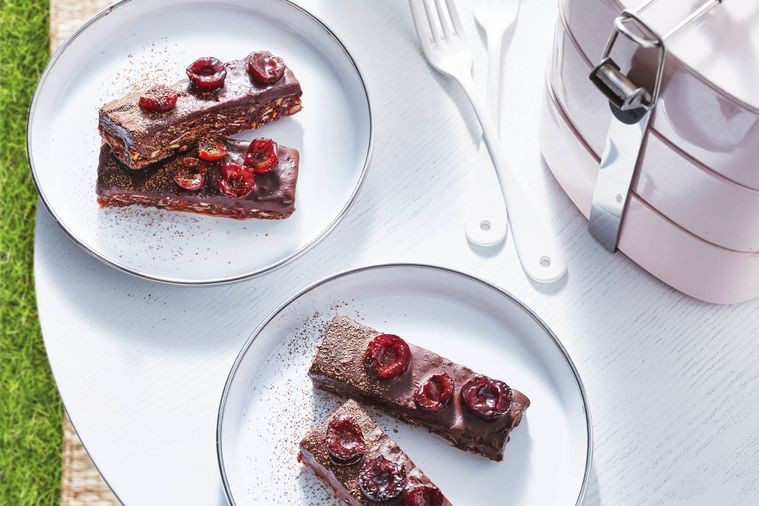 What Paleo dishes do your kids eat and absolutely love?