When I shared a Paleo meal plan a few weeks ago I got some lovely feedback from the community about how helpful it was for them. This was great to hear, and has inspired me to keep posting a variety of meal plans to help all of you who follow different diets to add some variety to your weekly meal plans. If you follow the Paleo diet I would love to know whats on your meal plan this week, comment below!!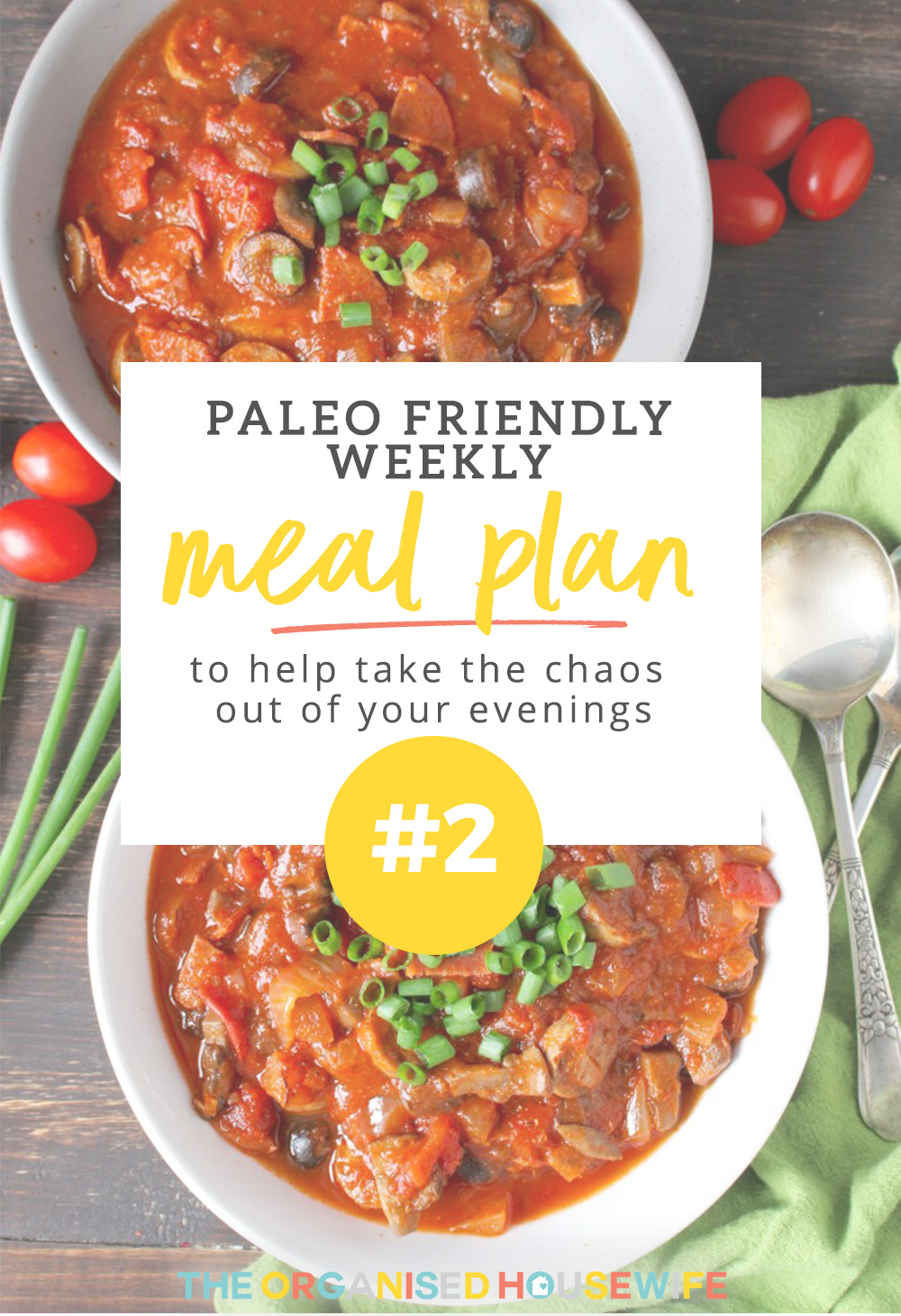 ---
SAVE $$ – EXCLUSIVE COUPON CODE FOR WOOLWORTHS
Get rewarded at the checkout with this exclusive coupon code for all of The Organised Housewife community. When you place your next Woolworths online order and spend $200, use this coupon code to get 2,000 Rewards Points (=$10 off your shop).
Learn more about Woolworths rewards here.
---
Find more of my meal planning tips here:

MONDAY
Zucchini and Carrot Spaghetti Bolognese – Bolognese is a family favourite in our house because of how quick and easy it is to make. Substituting the pasta for vegetable spaghetti makes for a veggie packed, delicious paleo meal!
Find Zucchini and Carrot Spaghetti Bolognese recipe here.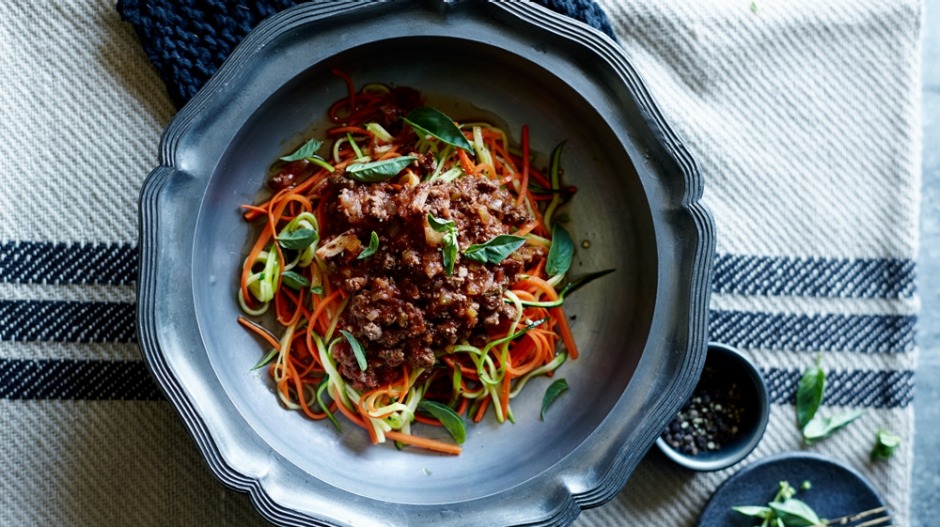 TUESDAY
Ground Turkey and Spinach Stuffed Mushrooms – These stuffed mushrooms are "Super easy and super filling" – and they look delicious!!
Find Ground Turkey and Spinach Stuffed Mushrooms recipe here.

WEDNESDAY
Garlic & Chilli Chicken Rissoles With Mango Salsa – With a zesty kick of mango salsa and an easy coleslaw side, these chicken rissoles sound delicious!
Find Garlic & Chilli Chicken Rissoles with Mango Salsa recipe here.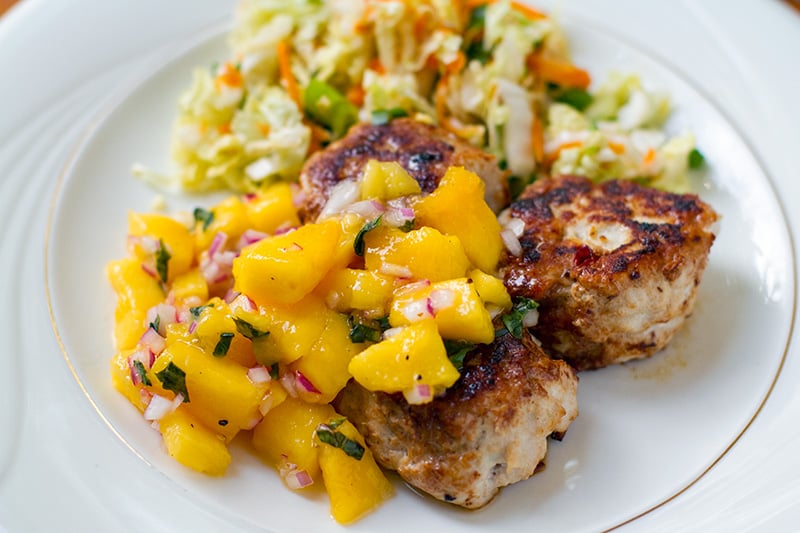 THURSDAY
Paleo Fish Tacos– These flavour loaded fish tacos are a great way to increase your weekly fish intake.
Find Paleo Fish Tacos recipe here.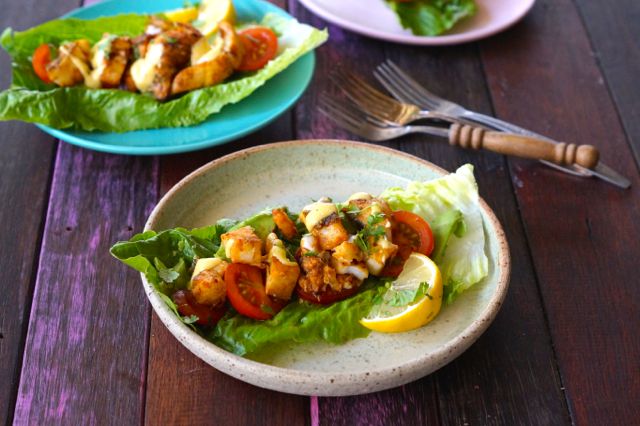 FRIDAY
Paleo Pizza Soup– A different take on a Friday night Pizza, this Paleo pizza soup is easy to make and full of flavour.
Find Paleo Pizza Soup recipe here.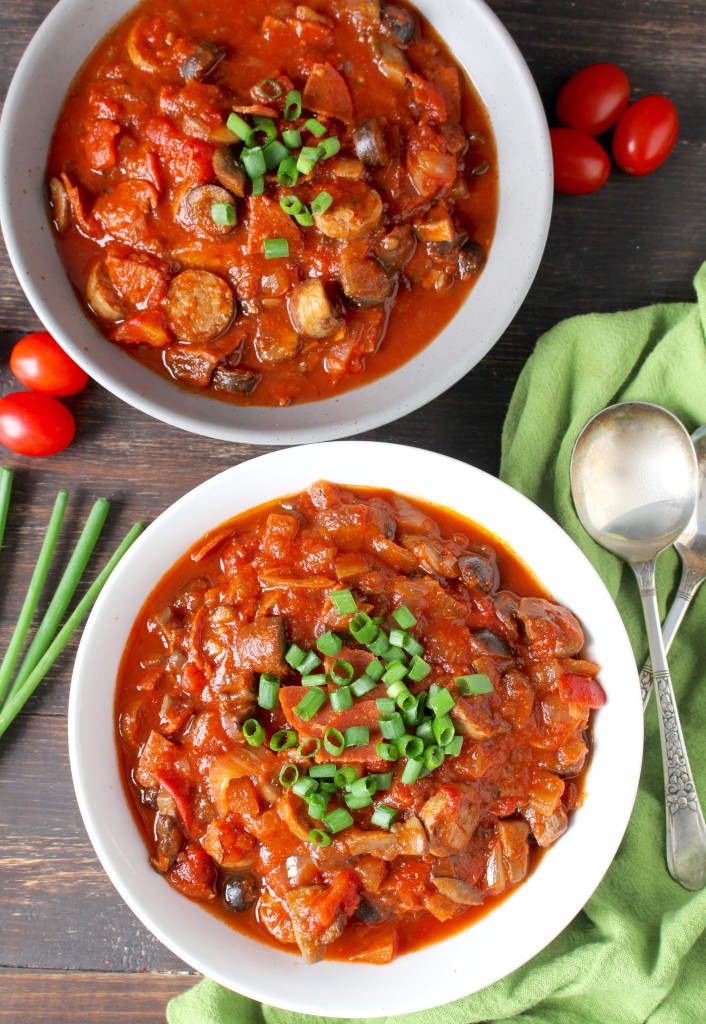 SATURDAY

Dairy-Free Frittata with Heirloom Tomatoes – Frittatas are a great paleo meal and are also a great way to use up the vegetables you have in your fridge.
Find Dairy Free Frittata recipe here

SUNDAY
Paleo Lemon Butter Chicken – This lemony, buttery, delicious chicken is a cheap dinner option and will be perfect to add into your rotation of regular dinners.
Find Paleo Lemon Butter Chicken recipe here.
BAKING
Paleo Blueberry Muffins – These blueberry muffins have no grains, refined sugars or fake ingredients.
Find Paleo Blueberry Muffin recipe here.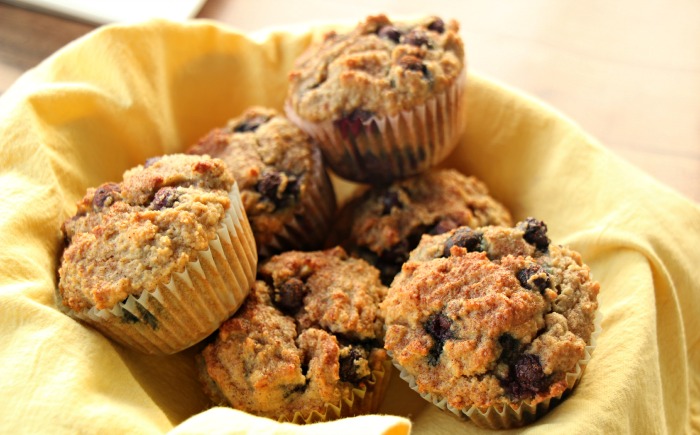 What is on your meal plan this week?
I would truly love for you to share your family's weekly meal plan in the comments below (email me photos too if you wish), I'll pick one to share every few weeks instead of mine as it's good to get variety and share what other families eat too!