Struggling to know what to cook for dinner? Each Monday I will share my families weekly meal plan and other recipes to help inspire you. I use easy family-friendly recipes that the kids will enjoy. I do try my best to keep our meal plan healthy, however, we may have something every now that may not be. See my previous weekly meal plans here.
Please remember to share what you are having for dinner, inspire others by sharing what you cooked for dinner to help another busy mum create her meal plan for next week! Please pop on over to Instagram and share a picture of your dinner using the #cooked4dinner hashtag and tag me@theorganisedhousewife, then I can feature/share it with the community!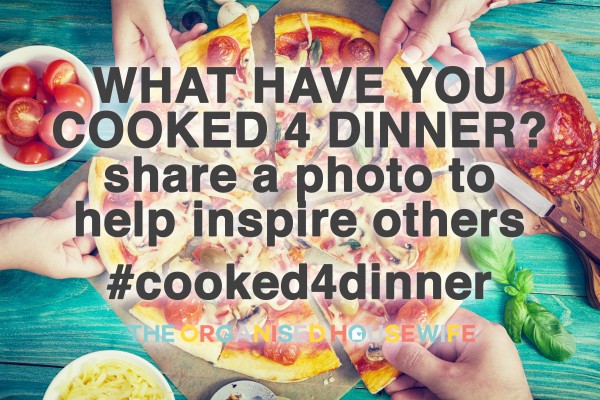 Meal planning tips: How to meal plan & meal planning printables.
Weekly meal plan
MONDAY

Mince and Vegetable Potato Pie – a version of the traditional shepherds/cottage pie. Great winter warmer dinner, served with a side of vegetables.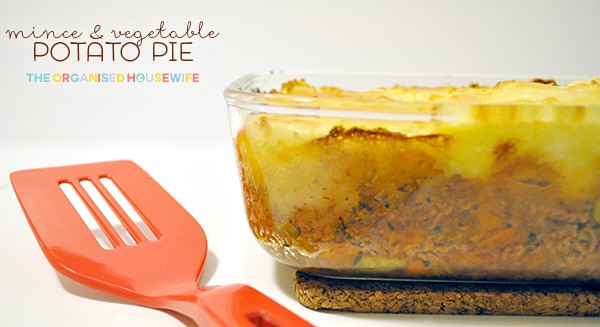 TUESDAY
Thermomix Layered Chicken Dinner – this recipe is available in the new Everyday cooking for Thermomix families cookbook and on the recipe community.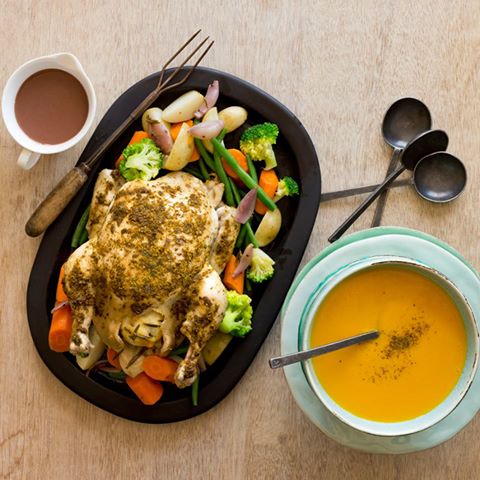 WEDNESDAY
Slow Cooker Mongolian Beef – This easy slow cooker recipe doesn't take too much effort, coat the beef in cornflour, slice onions and mix sauce ingredients in a jug, that's it. When you come home from your busy day cook some rice and serve!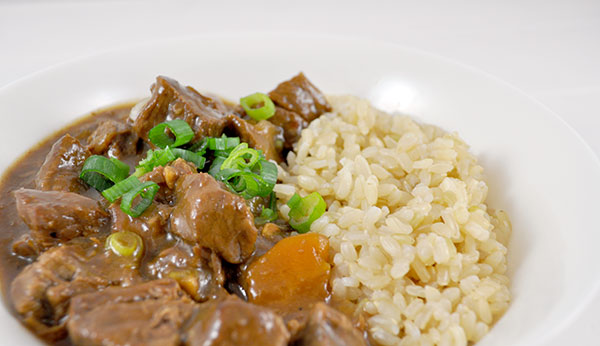 THURSDAY
Salmon Fish Cakes with Radish & Celery Salsa – Radish and celery salsa compliments the flavours of the fish cakes perfectly and provides a good dose of raw vegetables. This is a paleo recipe and used Tapioca flour, but I don't follow a paleo diet and just used normal plain flour to help combine the cakes together.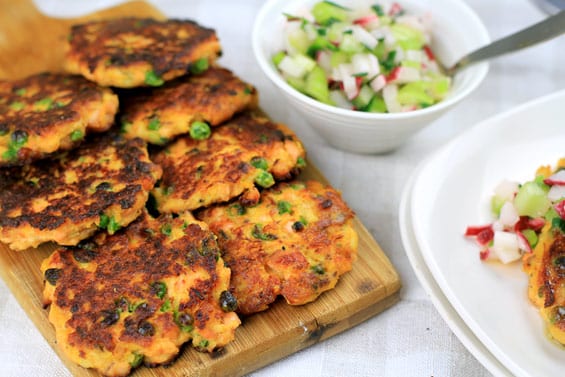 FRIDAY
Chicken Enchiladas – I've used a multigrain tortilla, available at the supermarket. As the chicken mixture is not very wet you can make these enchilada's the day before, just pour over the salsa and sprinkle with cheese before baking.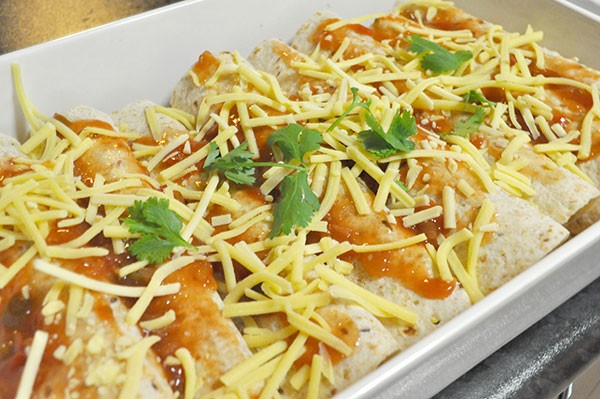 SATURDAY

Avocado and Feta on Toast – a really easy dinner after a long day out.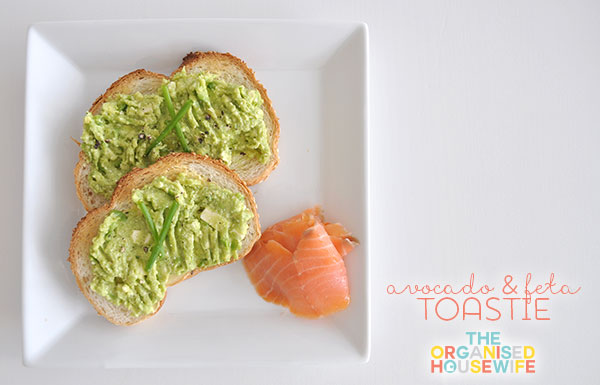 SUNDAY
Lamb Chops with roast pumpkin and steamed vegetables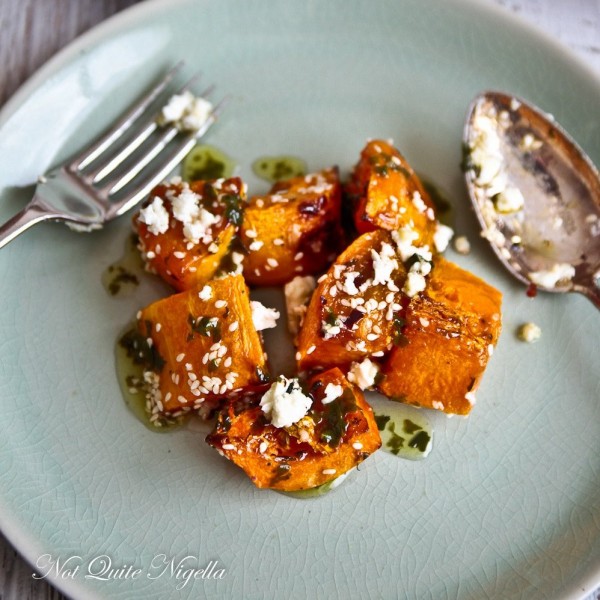 BAKING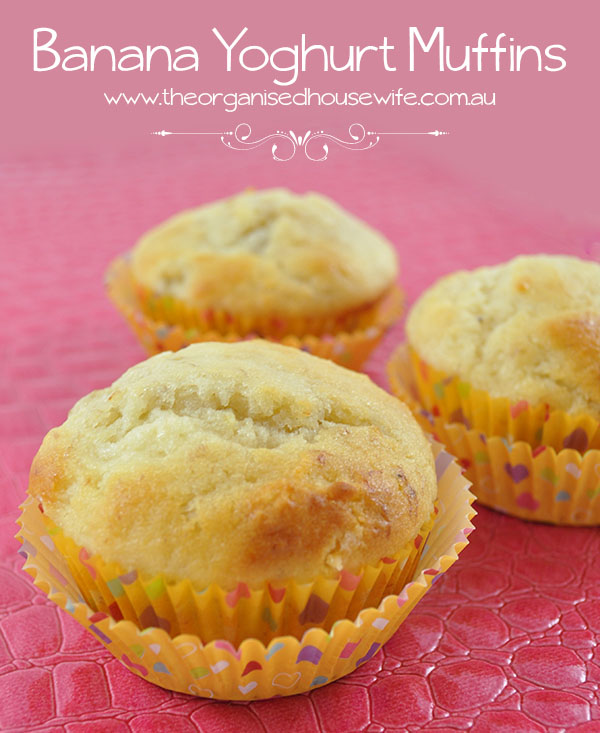 DESSERT
Vanilla Panna Cotta – served with some fresh seasonal berries.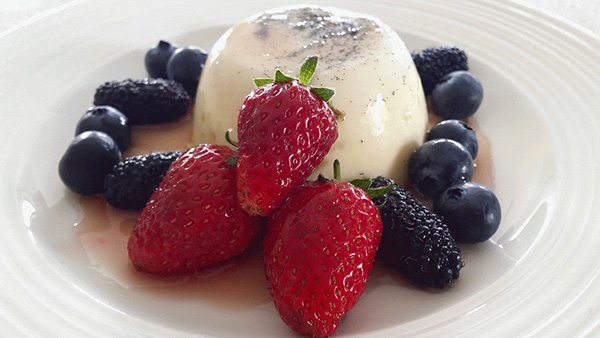 What some readers #cooked4dinner
Thank you to all the wonderful readers that shared their dinners via the #cooked4dinner hashtag. I'd love to see what you cooked for dinner, use the Instagram app along with the #cooked4dinner hashtag and tag me @theorganisedhousewife.
@tararenae – Tara made zoodle bolognese.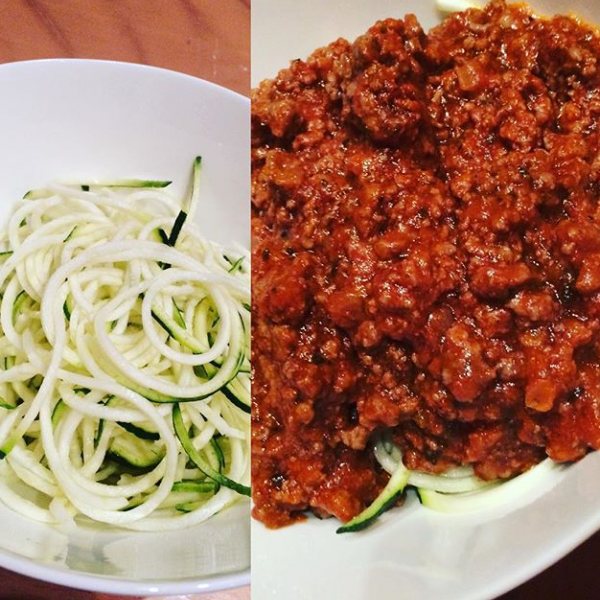 Zoodles are fun to make the kids. I make them using this fun gadget. The Spirelli requires no assembly and comes with a turning cap (looks like an end cap with teeth on it) that helps in turning the veggies through the Spiral Slicer – AVAILABLE HERE.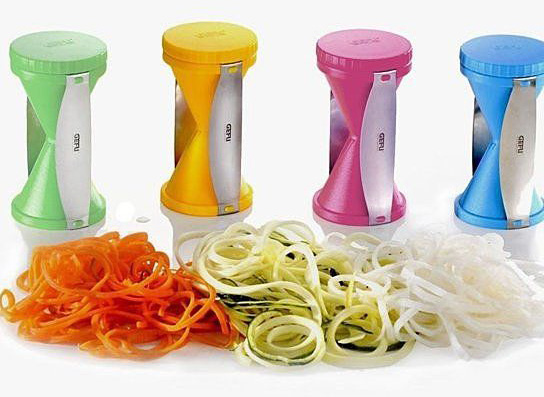 @catdj2 made an easy healthy dinner – Chicken Pizzaiola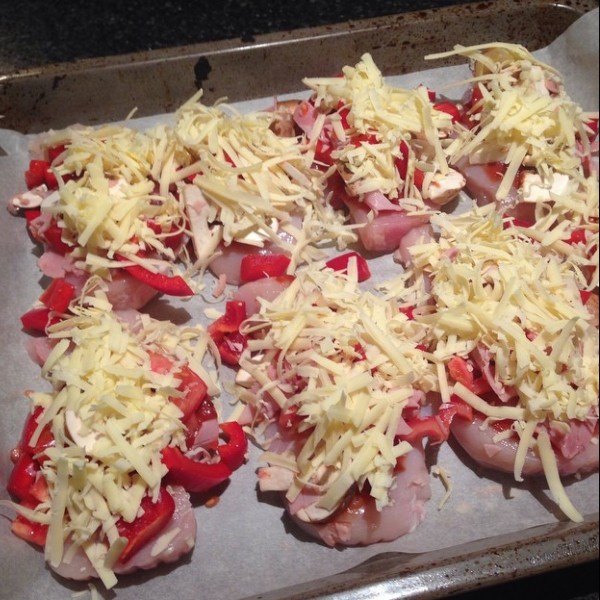 @ann1e192 – Leanne shared her daily menu, rolled oats and berries, avocado on toast and Chicken Tikka.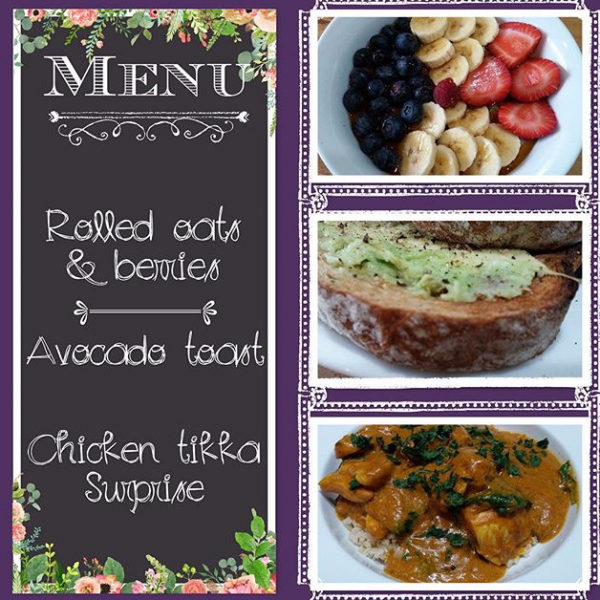 @suzeqmutz – Suzanne made meatballs & spaghetti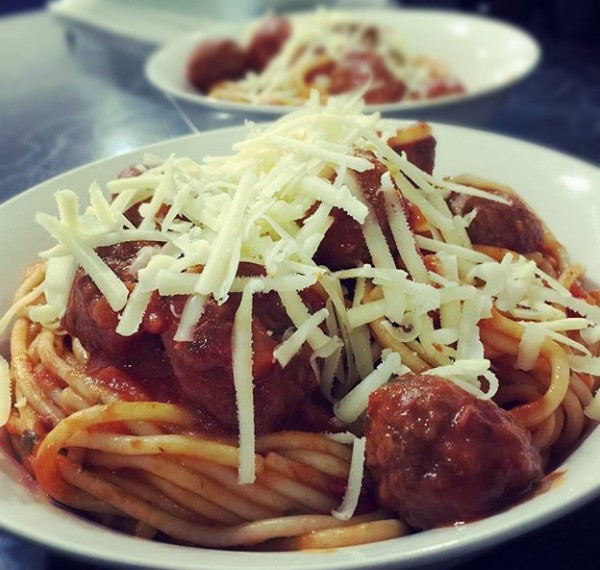 @kellielou.02 – Kellie made a blend between Nonnas meatballs (from the Thermomix Recipe community) and a Jamie Oliver meatball and paparadelli recipe.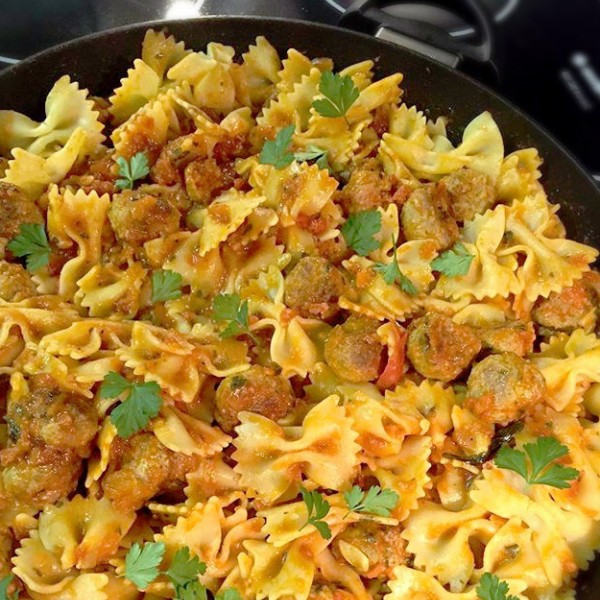 @zetty21 – Lisette made a really good looking vegetable pizza.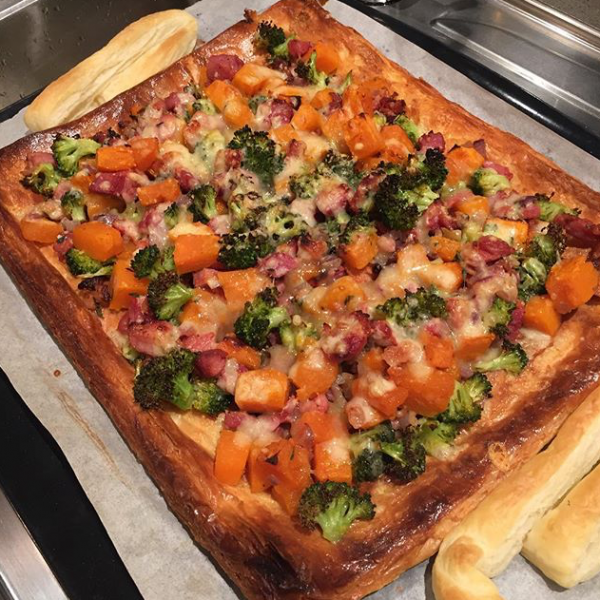 @energeticmama – Jess used last night's leftovers to make dinner. Leftover Lamb roast, roast pumpkin and beetroot cous cous salad, then freshened it up with celery, avocado and parsley, topped with feta and custard dressing. Sounds so good!!!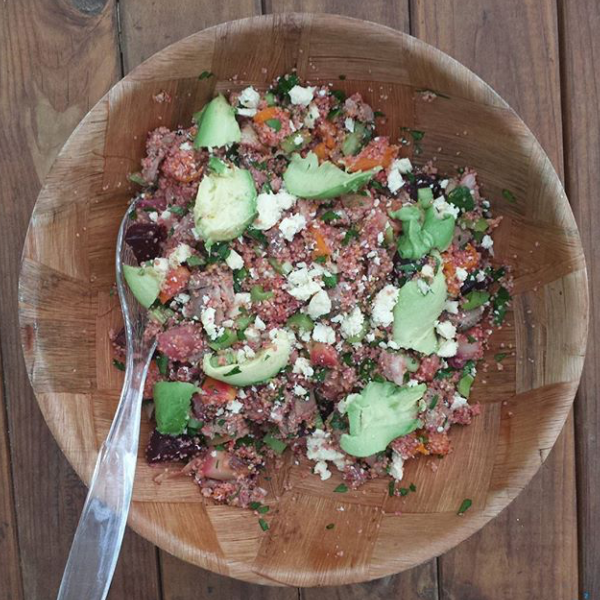 What is on your meal plan this week?