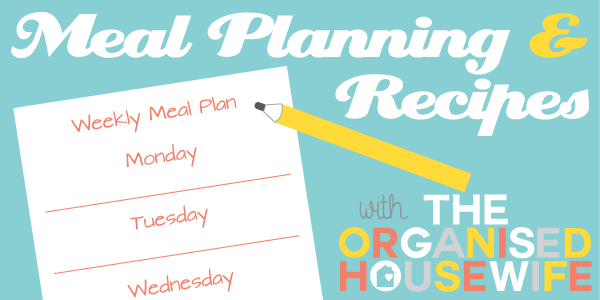 Struggling to know what to cook for dinner? Each Monday I will share my families weekly meal plan and other recipes to help inspire you. I use easy family friendly recipes that the kids will enjoy. I do try my best to keep our meal plan healthy, however we may have something every now that may not be. See my previous weekly meal plans here.
Meal planning tips: How to meal plan & meal planning printables.
This weeks meal plan
MONDAY

Chicken and Bacon Casserole in the Slow Cooker
This truly is an easy slow cooker dinner, you can't get much simpler. It's a matter of adding some diced chicken, bacon and onion to the slow cooker along with a can of soup and pour in some wine to taste. I serve this with pasta, but if you really want to you could add some diced potato into the slow cooker then you will have an instant meal when finished.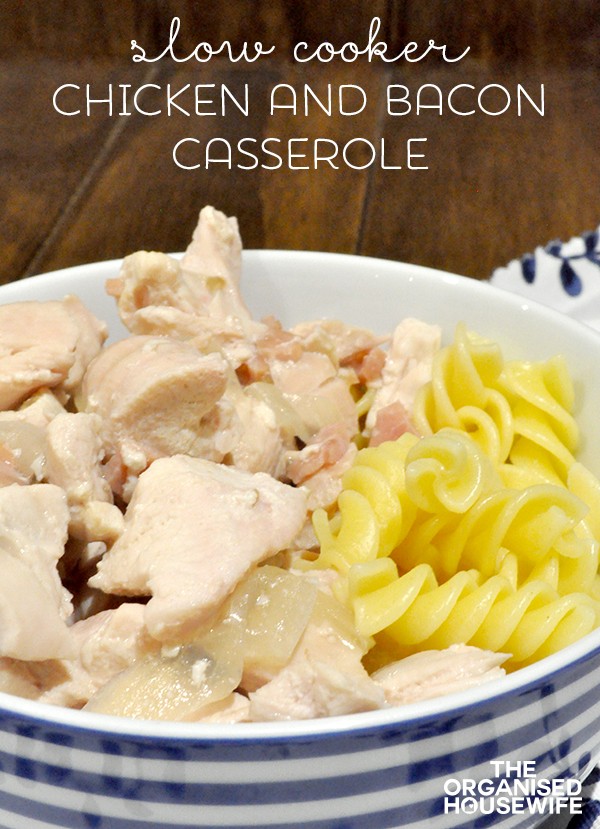 TUESDAY
Pork chops with mashed sweet potato and steamed vegetables
WEDNESDAY
Baked Fish with Coconut Rice and salad
Infuse a simple fish fillet with the taste of Thailand. Our lime and ginger marinade tastes perfect teamed with sweet coconut rice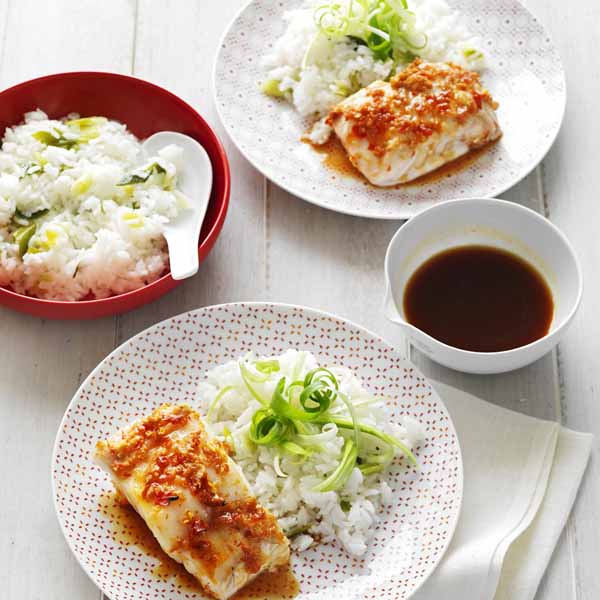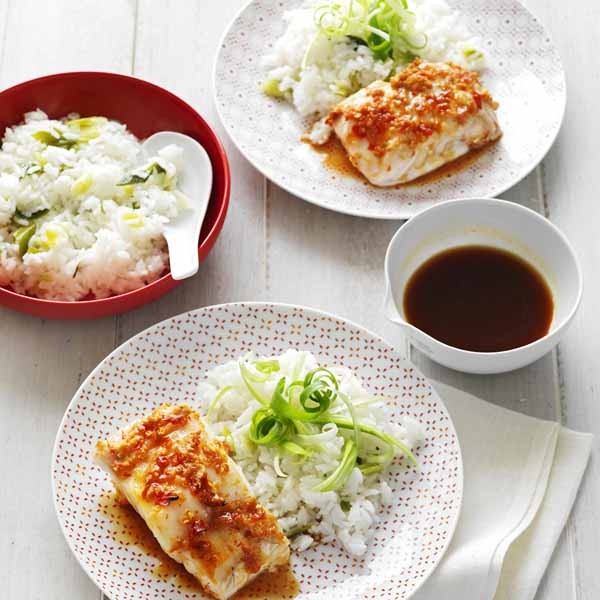 THURSDAY
Lamb rissoles, cauliflower puree, steamed carrot and broccoli.
We often have mashed potato, the kids love it and it's a great side to any meat and 3 vegetable style dinner. However lately I have been trying to come up with alternatives. This cauliflower puree was delicious and is going to remain one of my go-to side dish recipes as the kids really enjoyed it!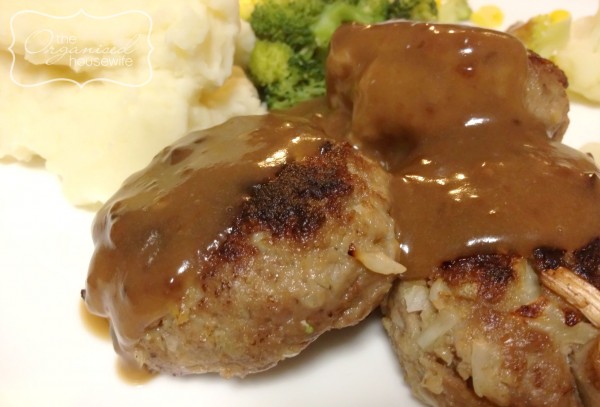 FRIDAY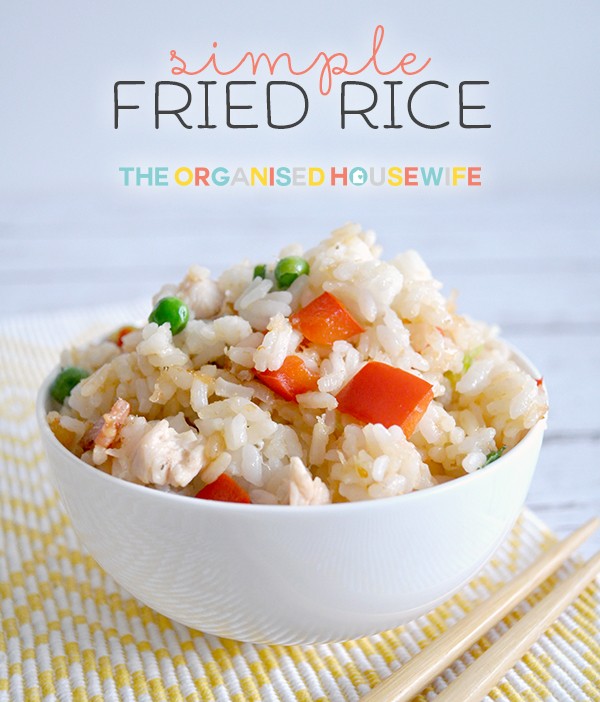 SATURDAY

Dinner out with family
SUNDAY
Roast vegetable and fetta salad with BBQ chook
This is the perfect meal to make when you need to do a clean out of your vegetable crisper or you are short on time.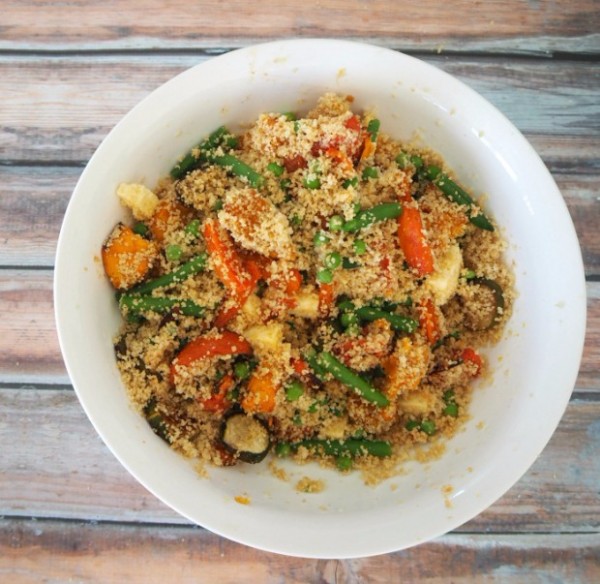 BAKING
Bliss balls for kids lunchbox (their school does not have a nut restriction)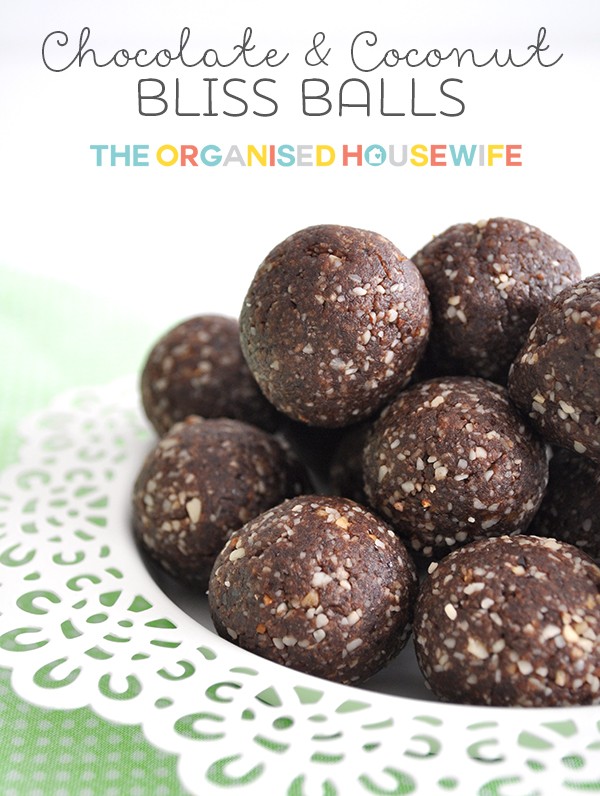 I love finding recipes that can be made straight from the pantry. By that I mean no need to buy something special for the grocery store. This simple and tasty milo and coconut cookie recipe is just that. I quickly made a batch of these so the kids had something to snack on before an afternoon at karate. It was really hard to stop at one, they were that good.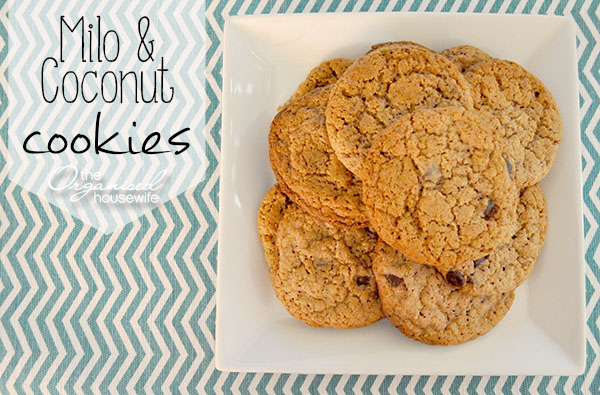 What is on your meal plan this week?