Last week, this week and next week we have many birthday celebrations in our family, which saw us and will see us all again next week gathering together, eating out for dinner to celebrate these special days.  Last week we had my lovely Mother-in-laws birthday, my niece's birthday and yesterday my dad and I had lunch together to celebrate the memory of my mum on her birthday.  Tomorrow is the twins 13th birthday, then on the weekend I am throwing a birthday party for Miss 11 with a handful of her school friends. The twins are having their 13th birthday parties the following weekend.
Please share!
Please share what you're having this week for dinner in the comments below, I always love hearing from you. Or, if you enjoy taking picture of your food please tag me on instagram with " #imgettingorganised [email protected] ".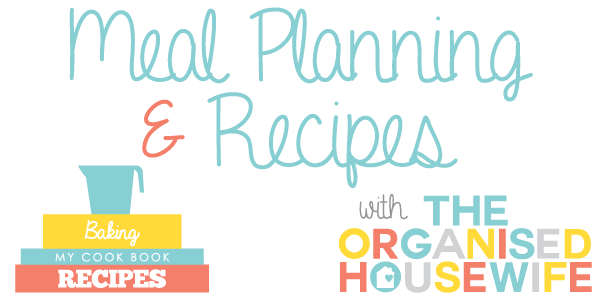 This weeks meal plan
You can read through my previous weekly meal plans to inspire you further.
MONDAY

Chicken Breast Fingers with vegetables
As the twins were at camp I asked Miss 11 what she would like for dinner, her request was some frozen chicken breast fingers with vegetables.  I quite like these too, they are quick and easy to heat up in the oven, a great fast dinner option.
TUESDAY
Latina Beef Ravioli and Pasta sauce and herb bread. I was away in Melbourne for the day, this is one of my hubby's specialties.
WEDNESDAY
Club Helensvale to celebrate MIL birthday, $10 chicken parmigiana
THURSDAY
Southport Sharks to celebrate my nieces birthday – buffet – kids eat for $16 each
FRIDAY
Aloha Rice, a tropical twist to fried rice, with pineapple, less soy sauce.
This is a fabulous light friday night meal. My kids loved this especially Mr going to be 13 tomorrow! he loves anything with pineapple in it or on it 🙂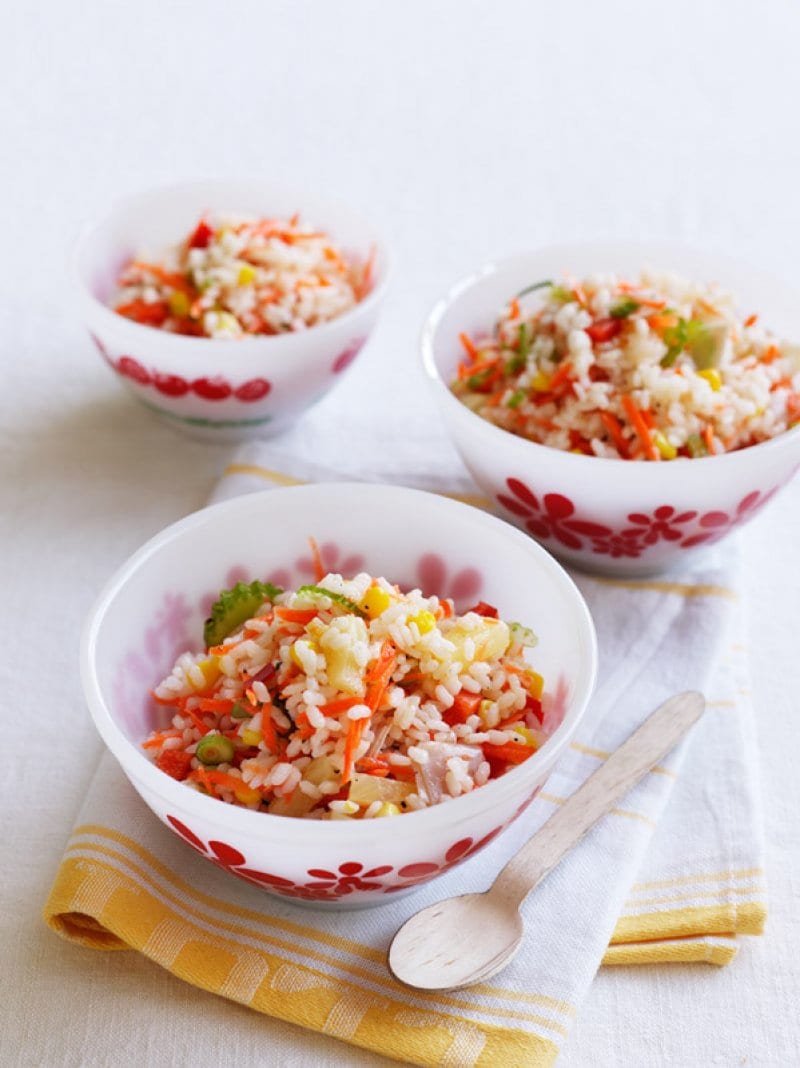 SATURDAY

Smoked Beef Sausages (from local butcher) with mashed potato and vegetables
SUNDAY
BBQ Steak and salad
BAKING
Bliss balls – I made some new bliss balls, which I will share the recipe with you soon.
Honey and Carrot muffins – these are a healthy muffin, great for kids lunchboxes. I froze half of the batch to place in lunches at the end of the week.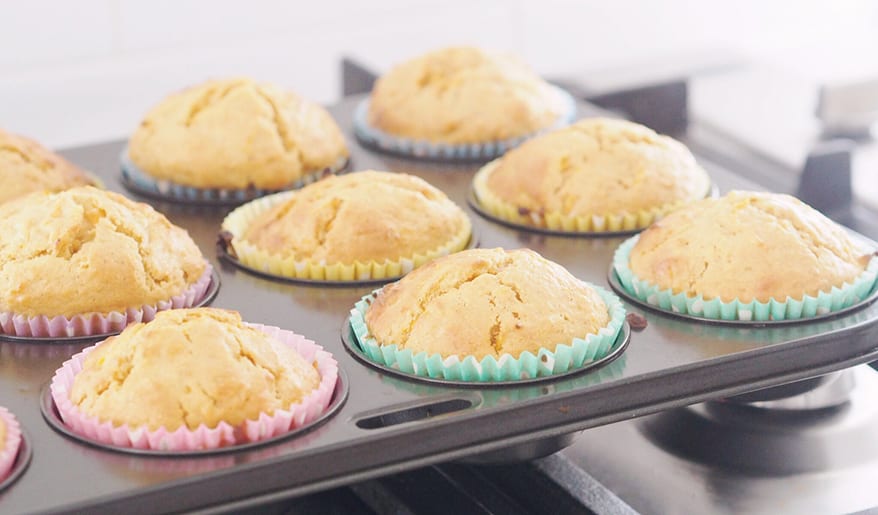 What is on your meal plan this week?