Struggling to put a different meal on the table every night? Have a look at some of my meals for this week and hopefully you'll find a few recipes on here that your family will enjoy. Being prepared for the week can mean you shave down cooking/planning time and can enjoy more of the things you love (like Netflix and napping! Ooh I love Netflixing too much!!) Here is weekly meal plan #5.
Please remember I would love for you to share your meal plan below, this is great to give others some various meal planning ideas!
MEAL PLANNING TIP
Each week I am going to share one meal planning/grocery budget tip to help you through this process.
Consider your afternoon activities. When meal planning, take into consideration the activities you have planned after school, or what time you are going to be home from work.  Base your weekly dinners on these events ie.  Soccer training till 5.30pm, so you want a reasonably easy dinner that night or you could plan to prepare the slow cooker that morning so all you have to do is serve dinner when you get home. This will save you money by not wasting food because you don't have the energy to cook, prevent you from driving through drive-thru for take away or save you time at the end of the day rather than cooking something that may take a full hour.
Find more of my meal planning tips here:

MONDAY

Gut Healing Salmon Chowder – This is a good recipe to put on your menu when salmon is on special. This is one of Lee from SuperCharged foods recipes.  She says:
The fatty acids in salmon have been linked with protection against several gastrointestinal diseases, through their anti-inflammatory activity and their ability to boost healthy microorganisms in the gut.
With a good sprinkling of salt and pepper, this chowder tasted okay. However, I think I used too much salmon as my  4 fillets were rather large. I pureed the salmon with the other ingredients.  Next time I make this, I would only use 3 small fillets.
RECIPE: Gut Healing Salmon Chowder and Thermomix version here.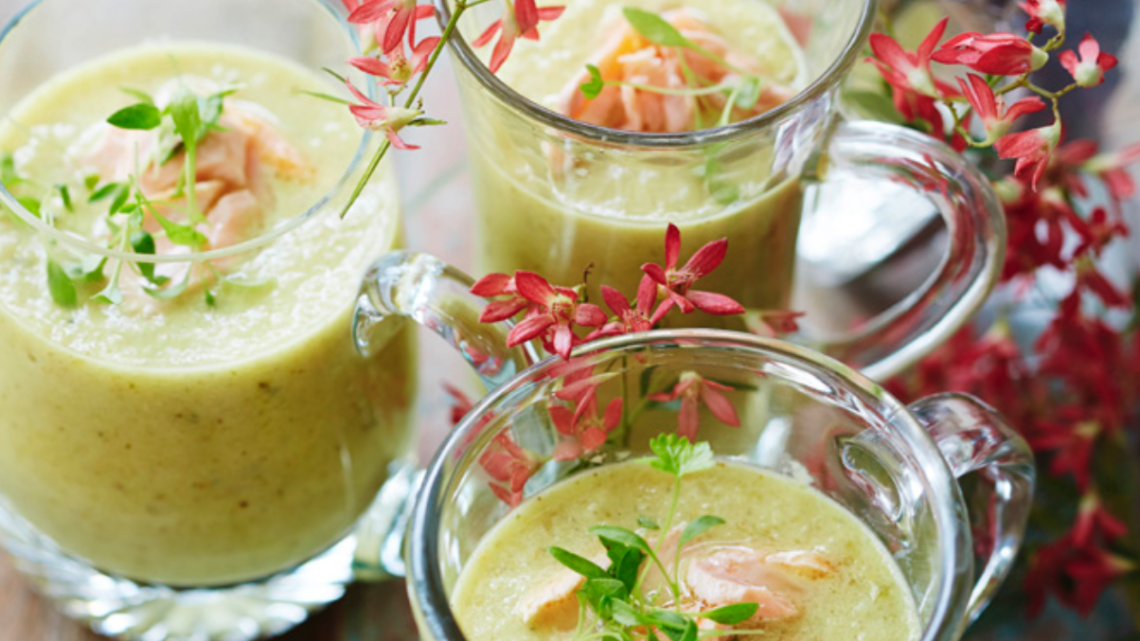 TUESDAY
BBQ Lamb chops with mashed potato and steamed vegetables
RECIPE: We like to sprinkle All Purpose Seasoning onto our lamb chops for added flavour.
WEDNESDAY
Crock-Pot South East Asian Chicken Salad – This recipe is from the little recipe book that comes with the crock-pot. Basically, you poach the chicken which makes it really easy to pull and then add to a bowl of fresh salad. My kids loved this recipe, although I want to tweak the recipe slightly.
RECIPE: Crock-Pot South East Asian Chicken Salad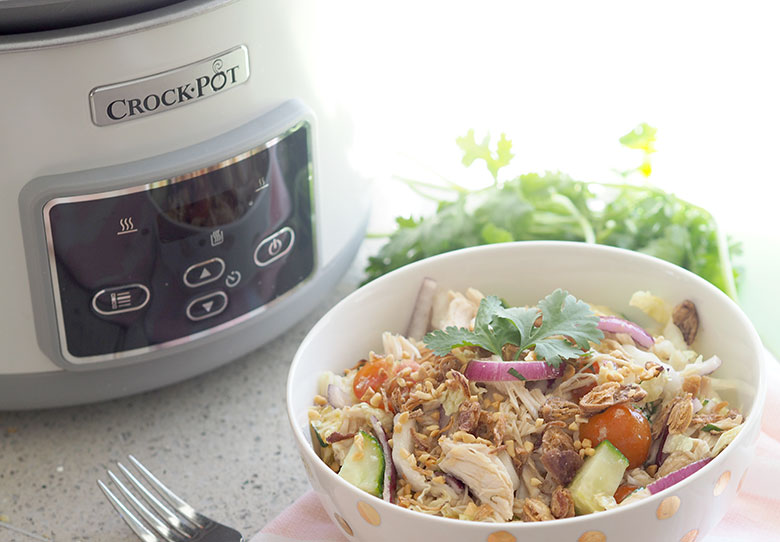 THURSDAY
Chorizo Pasta – a great quick and easy dinner to put together.
RECIPE: Chorizo Pasta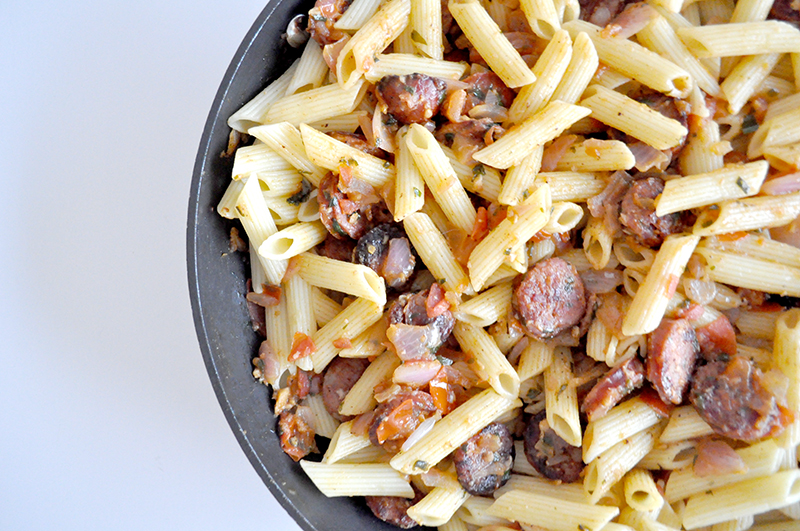 FRIDAY
Night out celebrating a friend's birthday!
SATURDAY

Chicken Saltimbocca with steamed vegetables – A lovely meal to make the family when you have a little more time up your sleeve, compared to the hectic busy weeknights.
RECIPE: Chicken Saltimbocca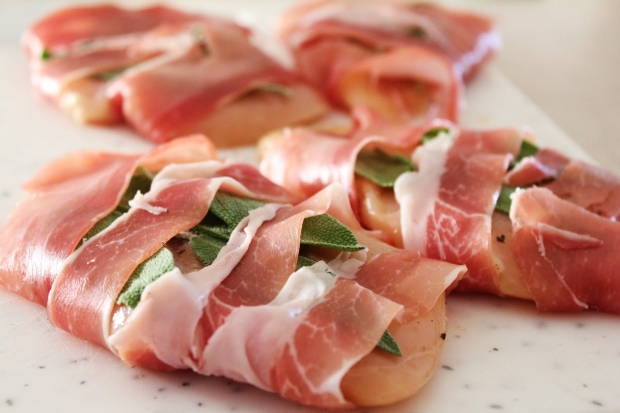 SUNDAY
Chicken and Vegetable Rissole Burgers – I often make a double batch of rissoles to have some in the freezer for nights when I don't feel like cooking, I grab them out of the freezer and hubby cooks them up on the BBQ. Simply add to some bread rolls with salad.
RECIPE: Chicken and Vegetable Rissoles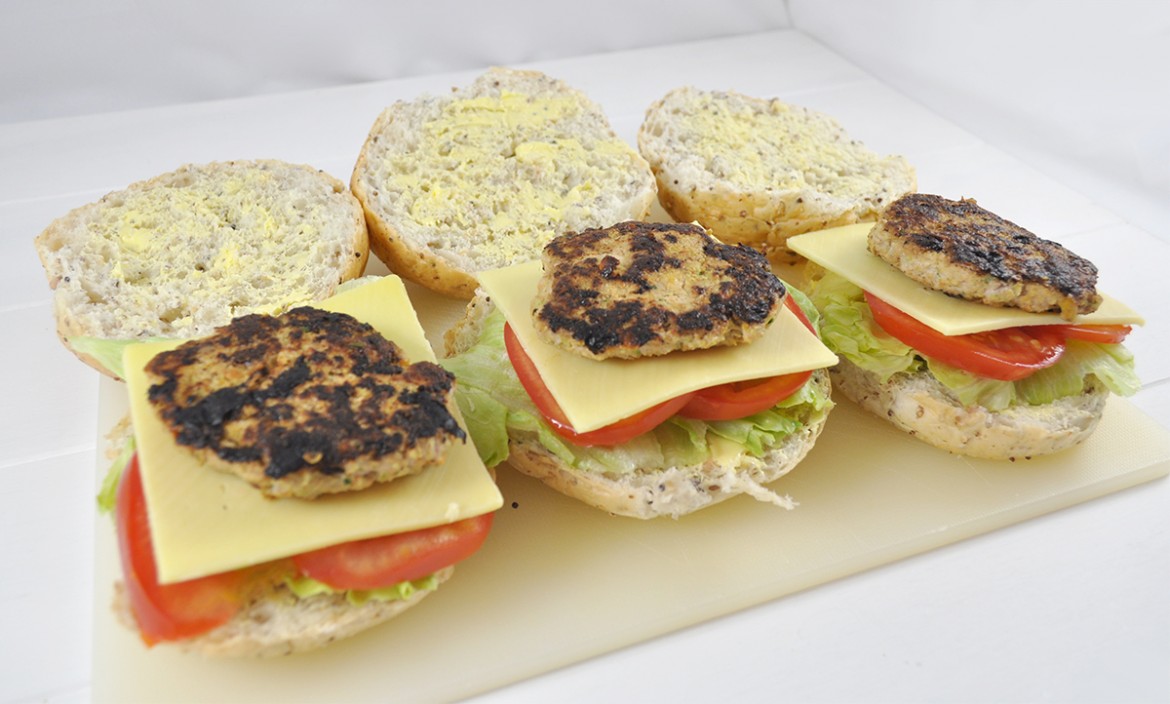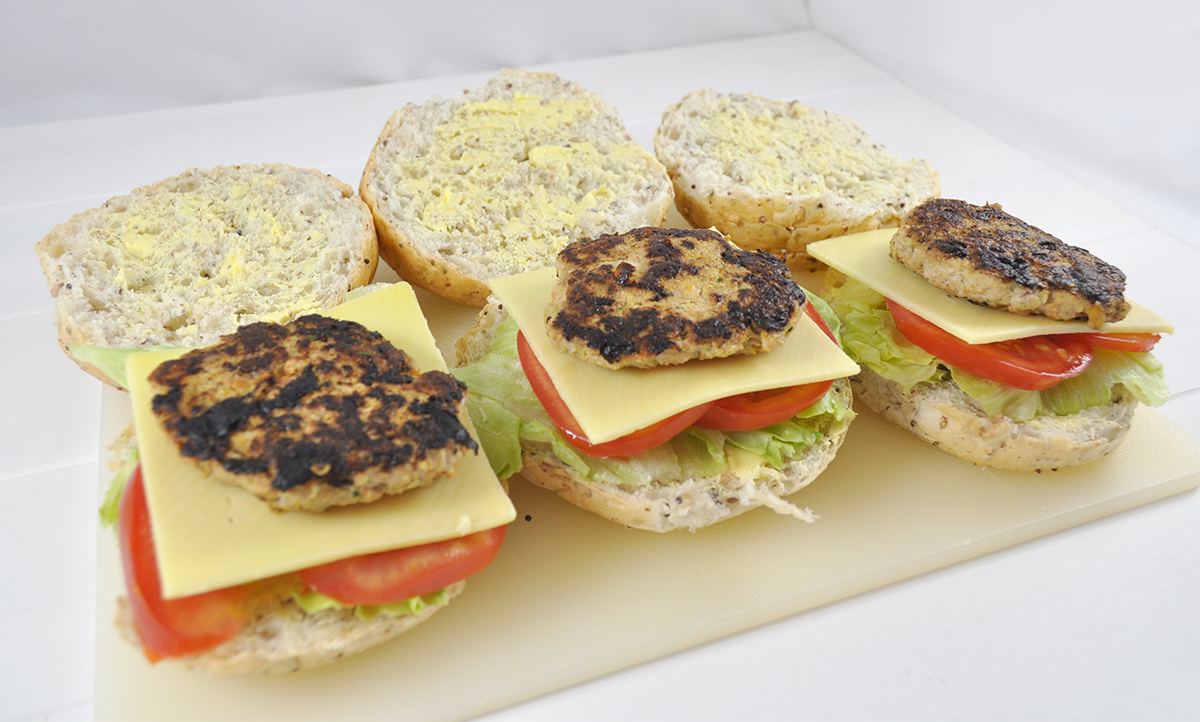 BAKING
Pumpkin Scones – I make these, allow them to cool, slice open, butter, add a little honey, close back up and then freeze. Put them into the kids' lunchboxes frozen and they are defrosted by lunch time.
RECIPE: Pumpkin Scones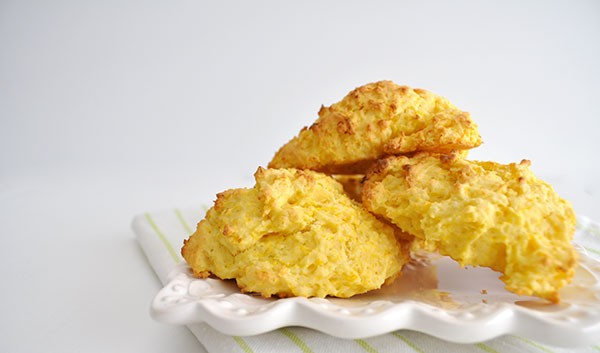 What is on your meal plan this week?