Coming up with meals one day at a time can mean that you are forced to do multiple grocery trips during the week. Consider meal planning in order to save time, money and effort. It really is such a convenient way to live and you can work your meals around the kids' after-school activities, meetings and homework. This week, I wanted to share a meal plan from a member of the community rather than my own. This meal plan was kindly provided by Leanne. Of course, I don't have the exact recipes Leanne used, so I included some recipes from my blog and also other websites for your convenience.
I would love to read what your plan is this week and perhaps feature it in the coming weeks. 
MEAL PLANNING TIP
Each week I am going to share one meal planning/grocery budget tip to help you through this process.
Make your plan flexible. Some worry about meal planning, thinking  "what if I don't feel like a chicken casserole that day". This is a big possibility. I planned soup last week for a Wednesday but on Tuesday it was raining. I simply switched the days around. The tip is to just make sure that the fresh items you buy have a flexible expiry date.  i.e. They don't expire a few days after purchase and allow you to keep it in the fridge longer if desired.
Find more of my meal planning tips here: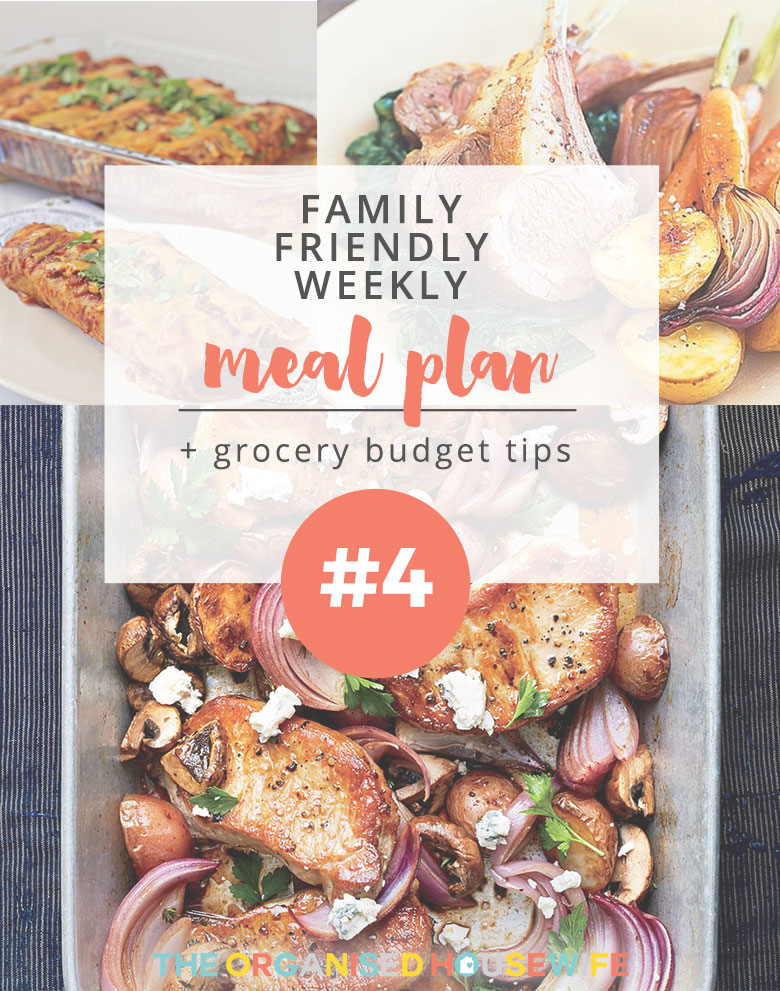 MONDAY

Homemade Sausage Rolls – Put any leftover sausage rolls into the kids' lunchboxes the next day!
RECIPE: Homemade Sausage Rolls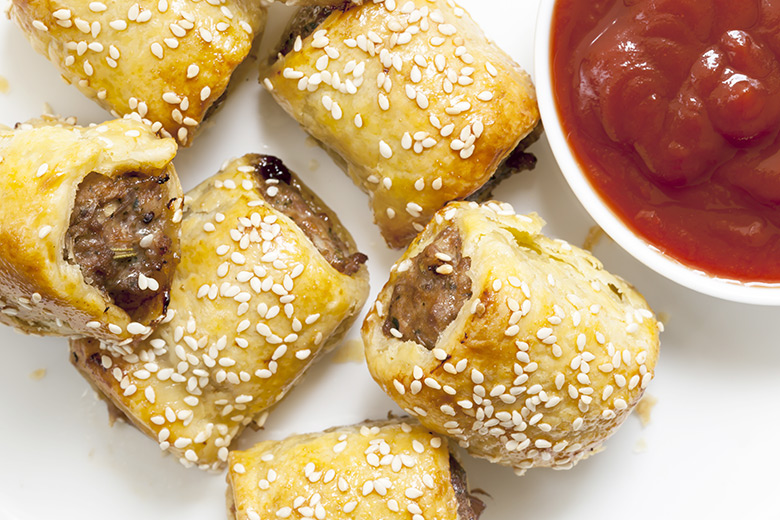 TUESDAY
Pork Chops and Steamed Vegetables
RECIPE: Pork Chops with Balsamic Roasted Vegetables and Gorgonzola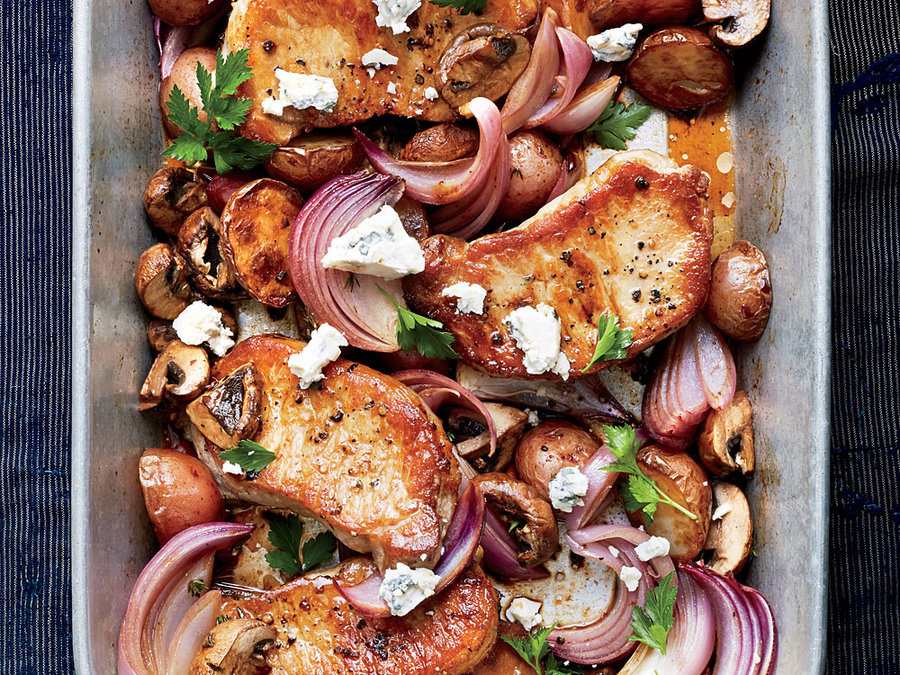 WEDNESDAY
Chicken, Vege and Bean Enchiladas 
RECIPE: Chicken, Black Bean & Vegetable Enchiladas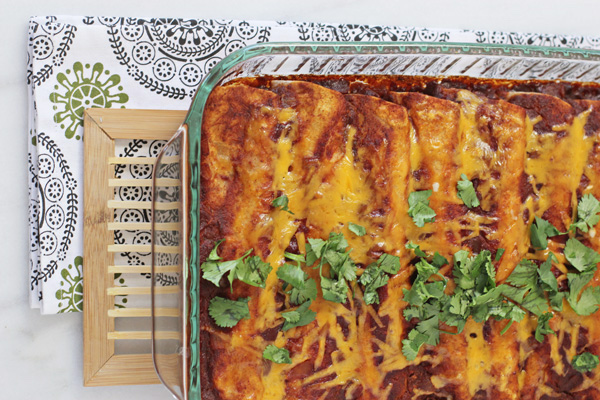 THURSDAY
Shepherd's Mince – Leanne used no pastry or potato with her recipe. I like mine as a Shepherd's pie.
RECIPE: Quick Shepherd's Pie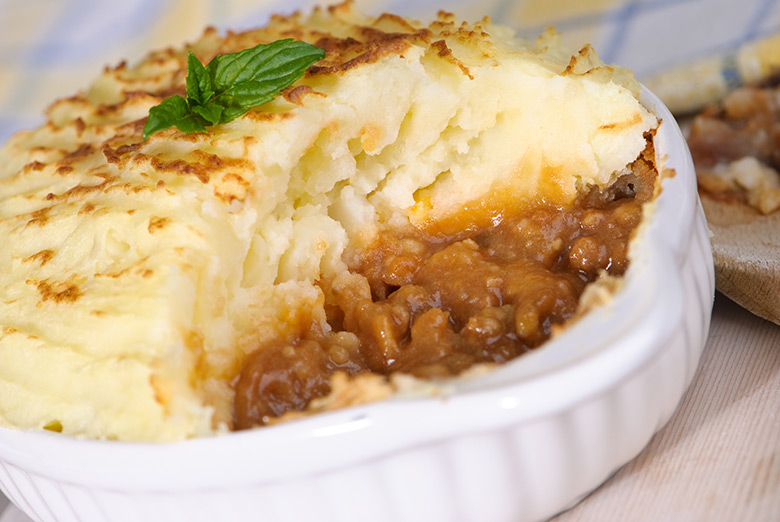 FRIDAY
Baked Potatoes with Salad
RECIPE: Baked Potato – 1 classic recipe + 9 variations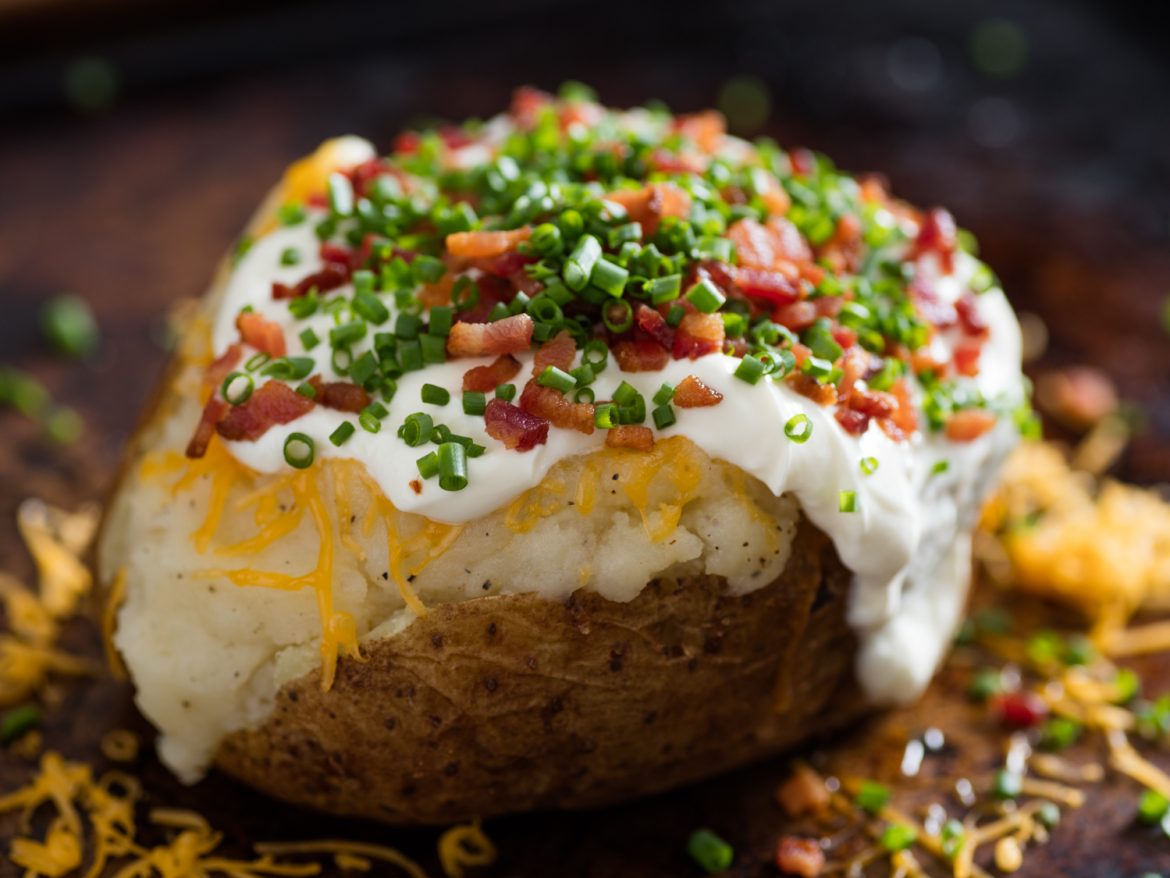 SATURDAY

Homemade Pizza
RECIPE: Chorizo & Salami Pizza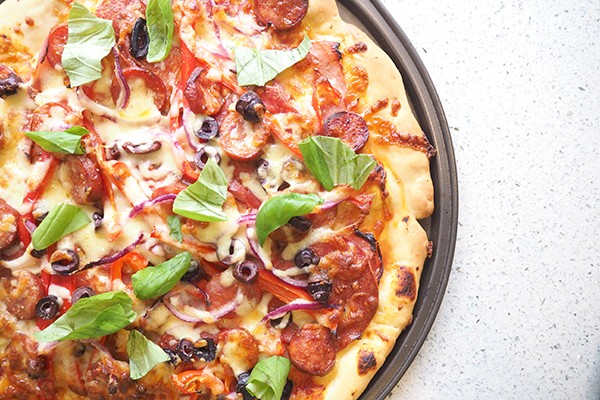 SUNDAY
Roast Lamb and Veges
RECIPE: Roast vegetables with lamb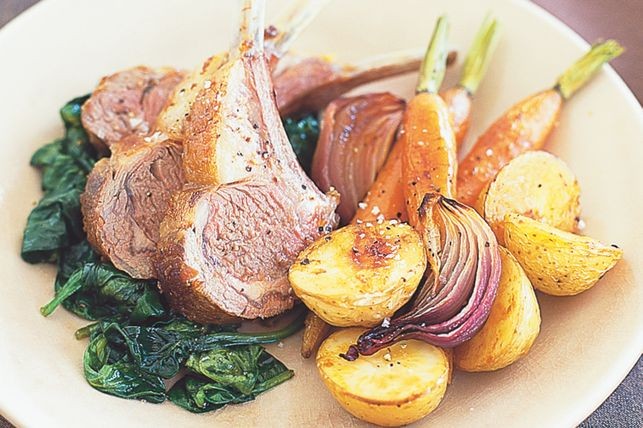 BAKING
Fruity Bliss Balls – Leanne didn't include a baking option in her meal plan so I thought I'd add one in for you.  These are ideal to put in the lunch boxes of kids who have a nut free policy at their school, store in the fridge for up to one week.
RECIPE: Fruity Bliss Balls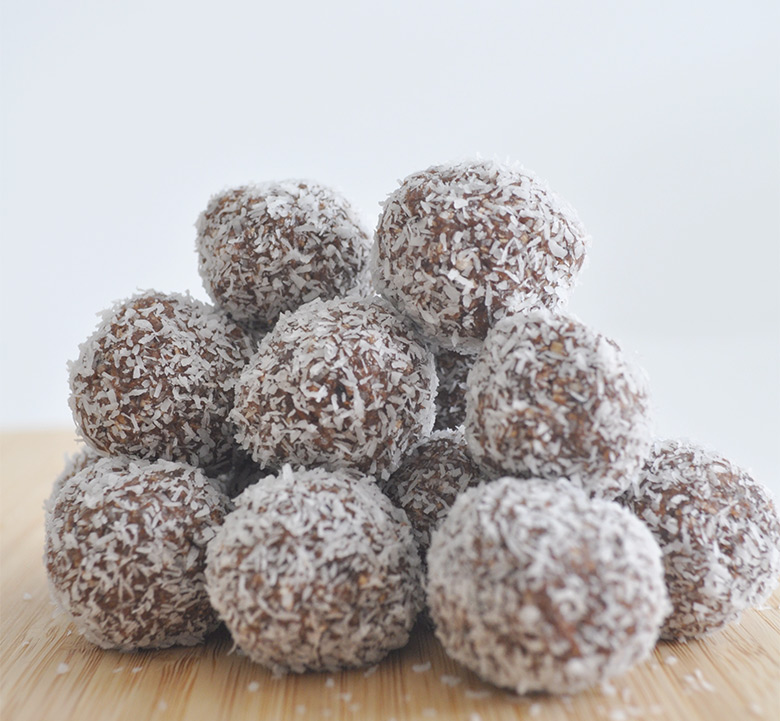 What is on your meal plan this week?