This weekly meal plan is full of nutritious meals that have been altered for Cass's two children who have allergies to eggs, nuts and sesame. Cass says meal planning not only supports her family by saving money and reducing wastage but also creates less stress by knowing what is for dinners and lunches and snacks. Cass can also be sure that the family are fed well with maximum nutrients.
Most meals can be easily adapted , eg. using sunflower or pumpkin seeds in replace of nuts, ricotta cheese for quiche instead of using egg. Baking is a must as Cass doesn't want her kids missing out on the occasional treat. For birthday parties she always has a stash of 'vegan' chocolate cupcakes in the freezer that her son can take along with him. Cass's favourite baked treats usually are fruit based muffins. I also love making bliss balls made with oats and dried fruits so there is always a stash of these in my fridge or freezer.
MEAL PLANNING
Find more of my meal planning tips here: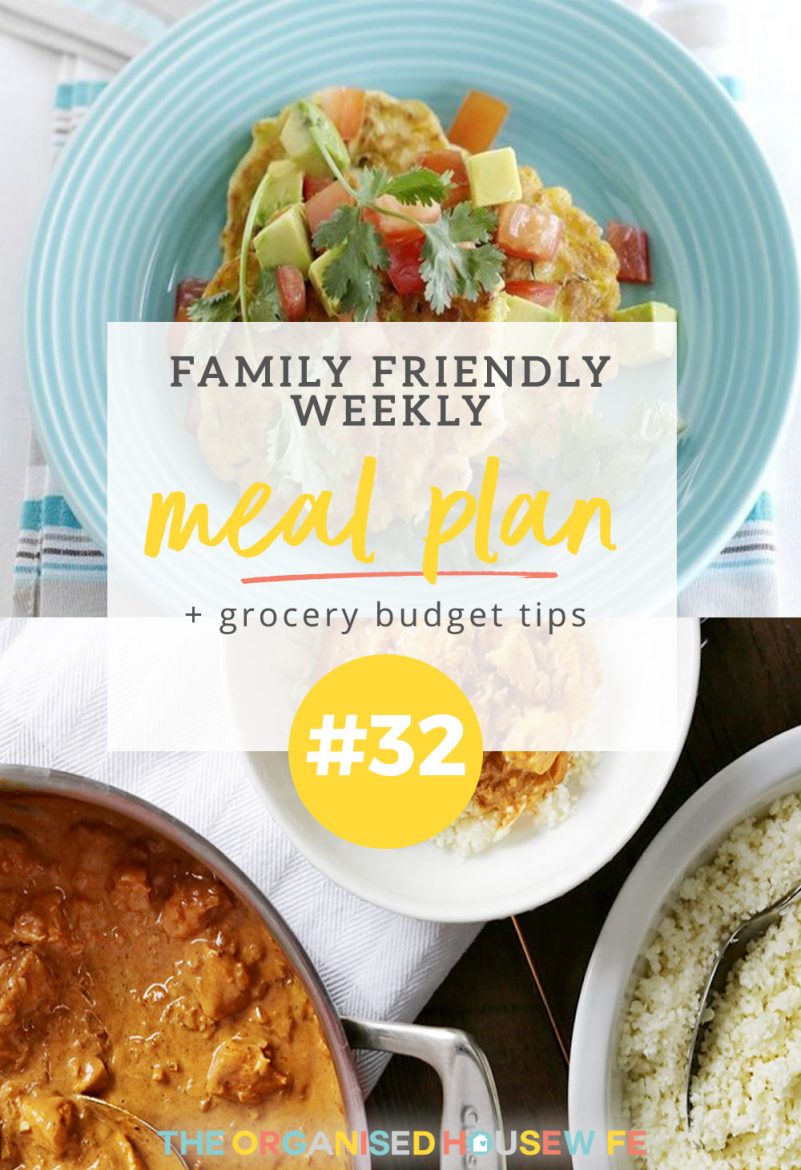 MONDAY

Zucchini & corn fritters with a side salad – Cass says Mondays are always meat free in their house.  Find CORN AND ZUCCHINI FRITTERS here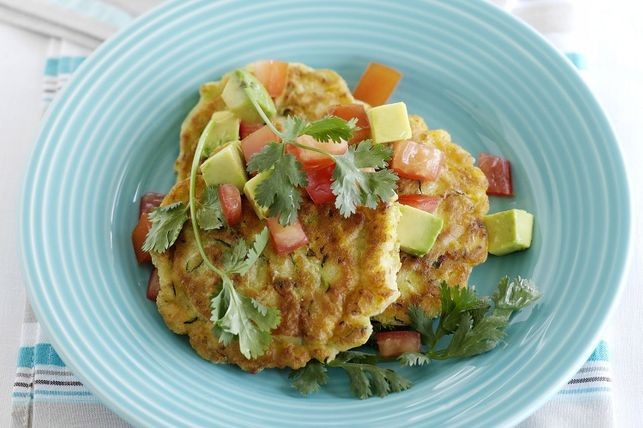 TUESDAY
Butter chicken in cauliflower rice bowls – This sounds amazing, and I will be trying this one in our home. Find CREAMY BUTTER CHICKEN WITH CAULIFLOWER RICE here.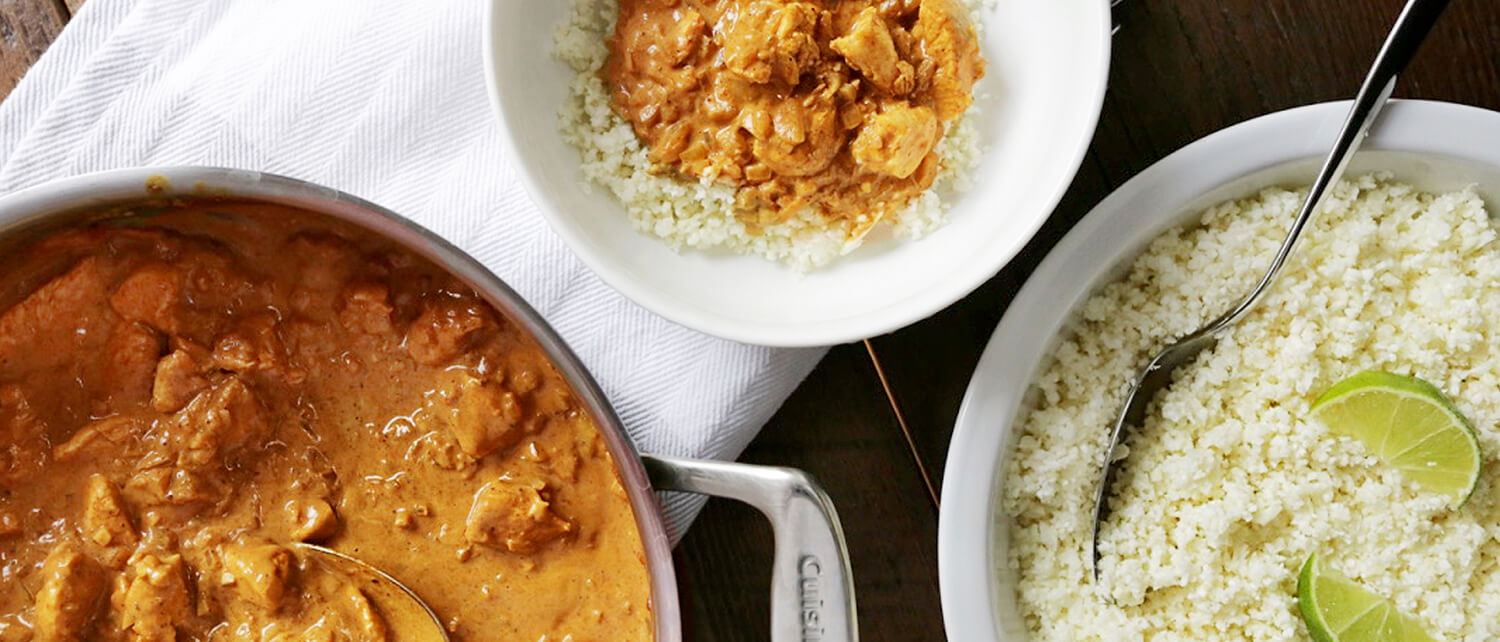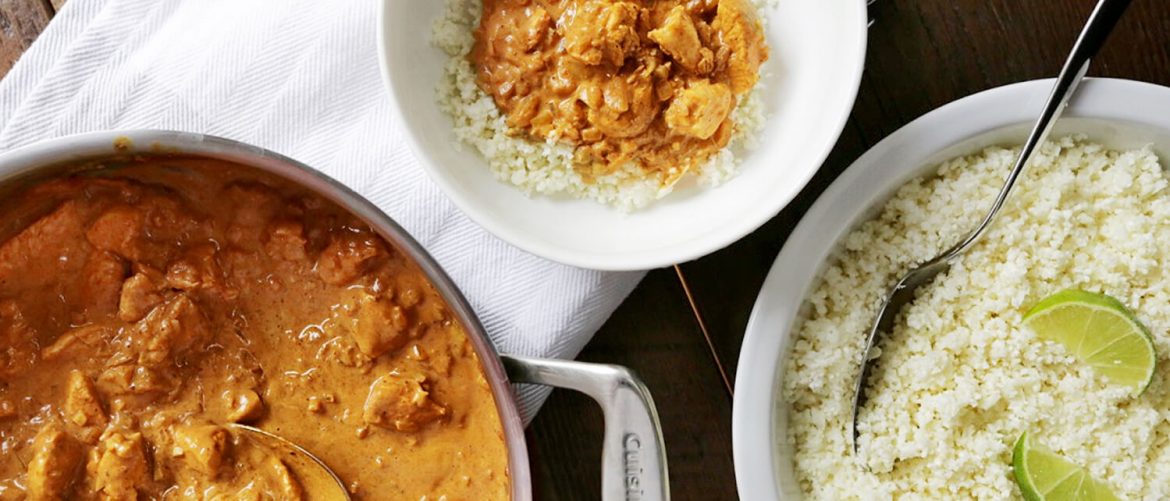 WEDNESDAY
Turkey Bolognese with Spinach Fettuccini – I was very intrigued when I read Cass's meal plan. This dish sounds perfect for a mid week indulgence of pasta.  Find TURKEY BOLOGNESE here.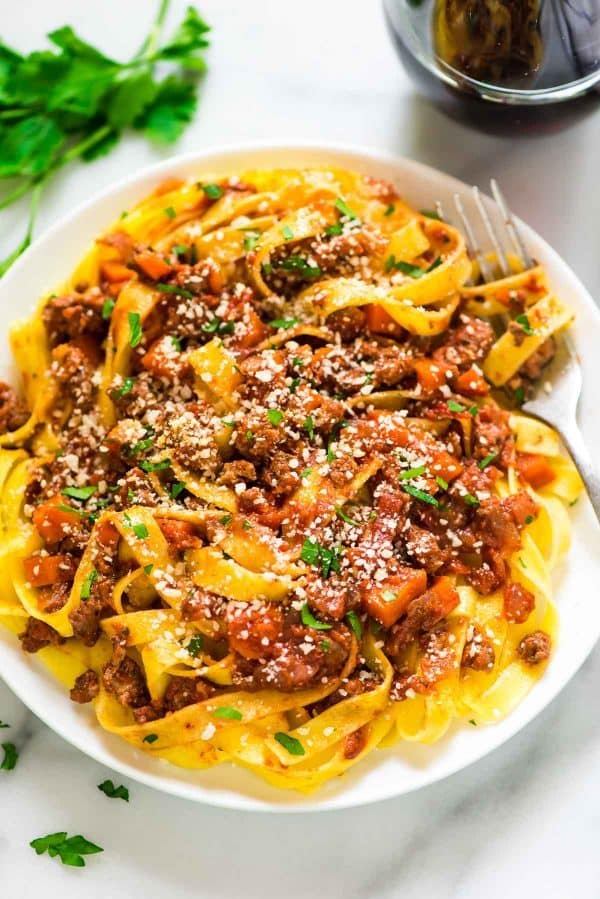 THURSDAY
Black bean, corn, zucchini, capsicum Burritos – I love a burrito and so do the kids. There are also so many different ways of creating something amazing with all kinds of ingredients. I love what Cass has suggested.  Find SWEET CHILLI, GINGER AND LEMONGRASS CHICKEN BURRITOS here.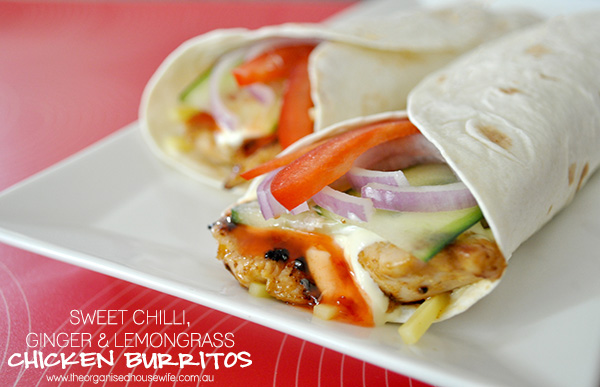 FRIDAY
Pan fried Salmon filled with spiced baked cauliflower served with steamed Veg – Cass has really stepped it up with this weeks meal plan. I had heard of Cauliflower rice before, but it's on the list to try!  Cass spices her's up with some cumin and paprika.. Yum!  Find ROASTED SALMON WITH SPICY CAULIFLOWER here.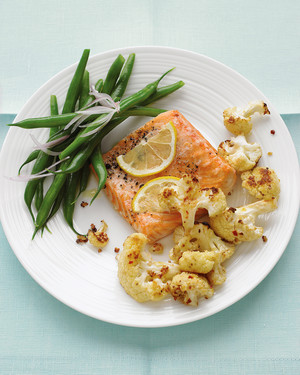 SATURDAY

Pizza night with homemade pizzas –  Cass says she uses my 2 ingredient pizza base recipe and adds toppings like tomato pasta sauce, mince beef, soprano and chorizo. Then a veggie pizza with zucchini, artichoke, mushroom and feta. You'll find my recipe for CHORIZO & SALAMI PIZZA PLUS MY 2 INGREDIENT PIZZA BASE here.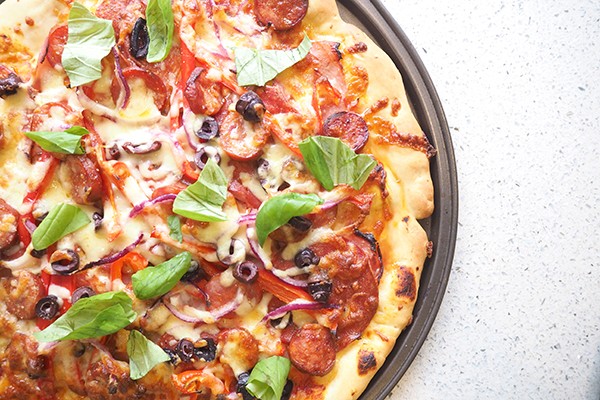 SUNDAY
Beef & broccoli rice bowl – Using mince, soy and chilli sauce Cass creates her own rice bowl for the family.  Find KOREAN BEEF BOWL RECIPE here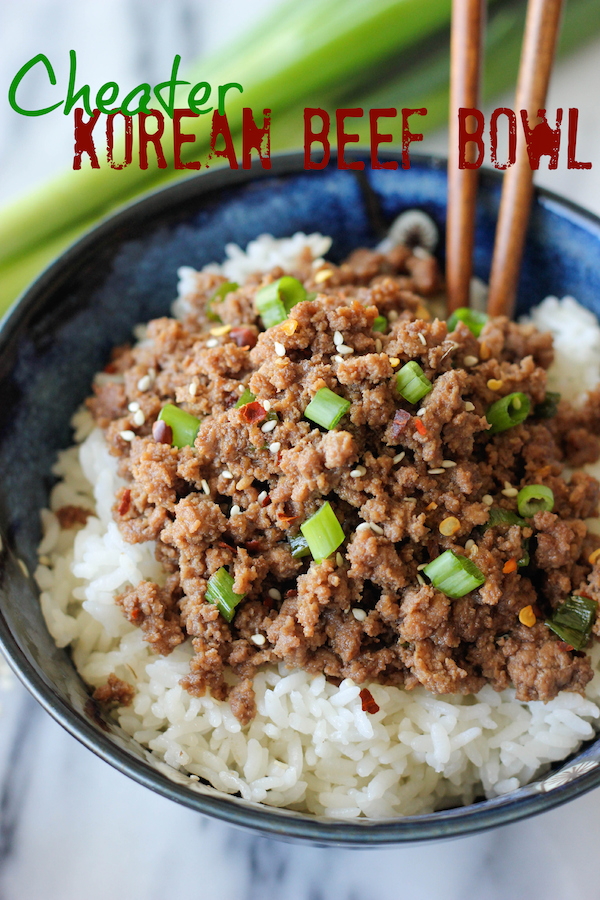 BAKING
School lunches and treats – Cass likes to spend weekends baking treats such as eggless muffins/ brownies, bliss balls or cookies for the kids as well as a main dish for school lunches like some pulled meat for sandwiches, crunchy chicken tenders, this week was sausage rolls. Find my HOMEMADE BEEF & VEGETABLE SAUSAGE ROLL recipe here.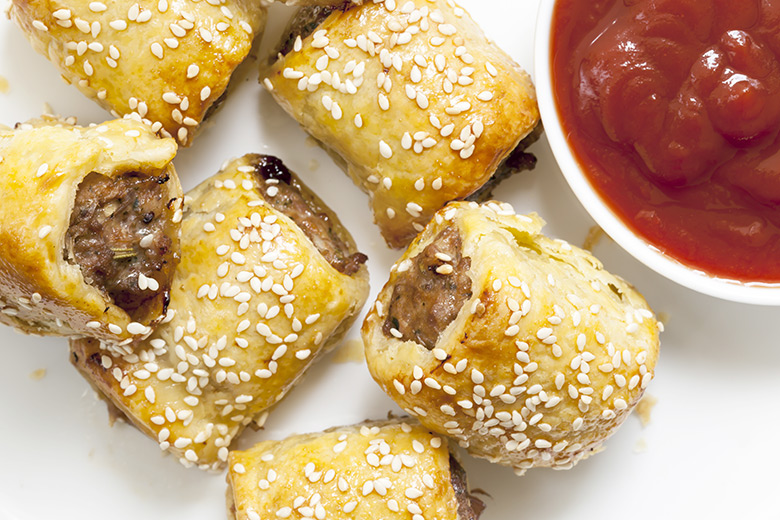 What is on your meal plan this week?
I would truly love for you to share your family's weekly meal plan in the comments below (email me photos too if you wish), I'll pick one to share every few weeks instead of mine as it's good to get variety and share what other families eat too!