To avoid repeating the same meal every night, I love to plan my meals for the week ahead. Not only does it avoid the stress in the afternoon and night, but you can plan your grocery shop accordingly. I hope this week is full of happiness, joy and, of course, delicious meals for you. Happy cooking!
MEAL PLANNING TIP
Each week I share one meal planning/grocery budget tip to help you through this process.
Set aside time to meal plan. I do this over the weekend, usually while I am having a cuppa.  Meal planning can take 5 minutes or 20 minutes.  As I mentioned last week, I use my weekly planner pad, which helps me to determine what meals I can cook based on the time I have after running the kids around after school. Sometimes when I don't have time I use a previous weeks meal plan, so it's a good idea to save your plans for future reference.
Find more of my meal planning tips here:
MONDAY

Chicken Stirfry – Don't limit yourself to the vegetables in the recipe you can really use whatever veggies you have in the fridge.
RECIPE: Healthy Teriyaki Chicken with vegetables and noodles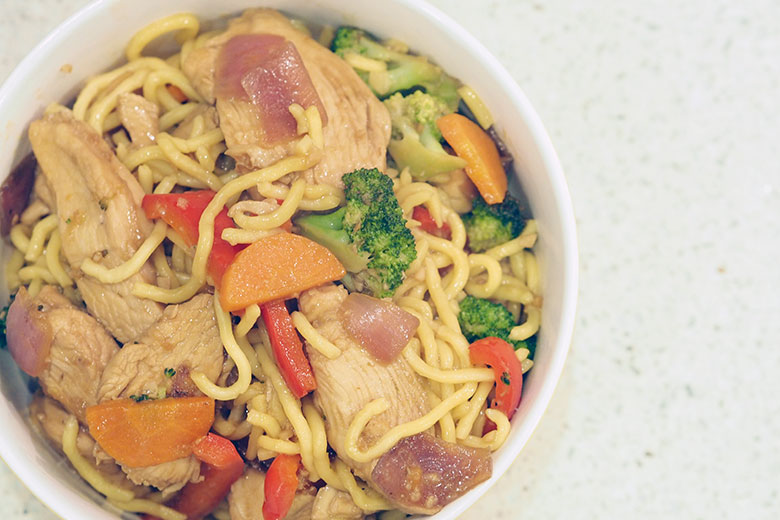 TUESDAY
Sausage, mashed potato and vegetables – I love sausages far too much.
WEDNESDAY
Chicken Burrito – no cutlery required dinner!!
RECIPE: I fry up some chicken tenderloins, while they are cooking assemble the burrito.  Smooth some sweet chilli sauce over tortilla, top with spinach leaves, red onion, capsicum, cucumber, grated cheese then chicken.
THURSDAY
Gnocchi in tomato sauce – I loved the recipe, especially with the pesto through it. This is a great vegetarian dish, however I did add diced bacon into my sauce. You could also add chicken too.
RECIPE: Easy Ricotta Gnocchi with Roasted Tomato Sauce and Chunky Pesto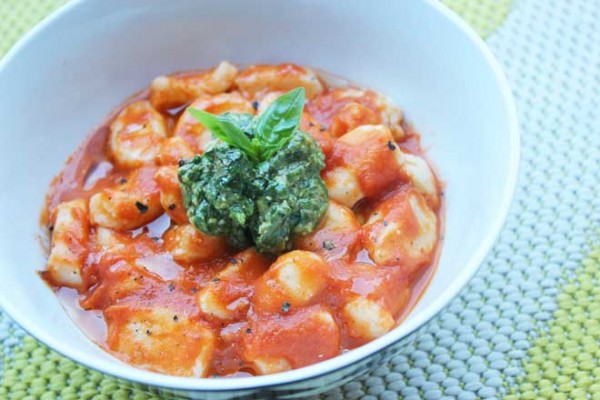 FRIDAY
Homemade Pizza – A fun way to end a busy week. I love the kids hovering around the kitchen bench adding their favourite toppings to the pizza.
RECIPE: Chorizo & Salami Pizza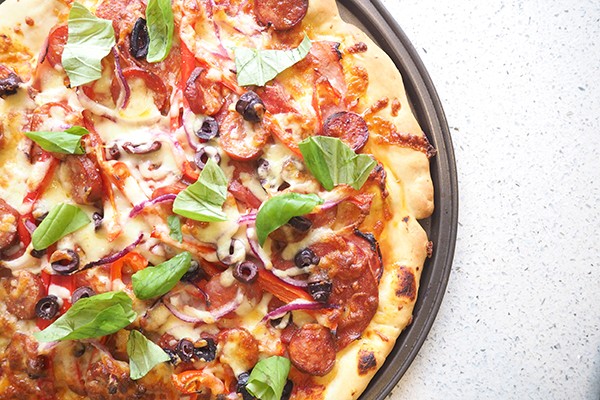 SATURDAY

Subway – We grabbed some subway on the way home after a very long and tiring day.
SUNDAY
Lamb cutlets, roast potato and steamed vegetables – I only buy these when they are on special
BAKING
Divine Cinnamon Muffins – Ooh, these are perfect to sit and relax with your morning coffee
RECIPE: Divine Muffins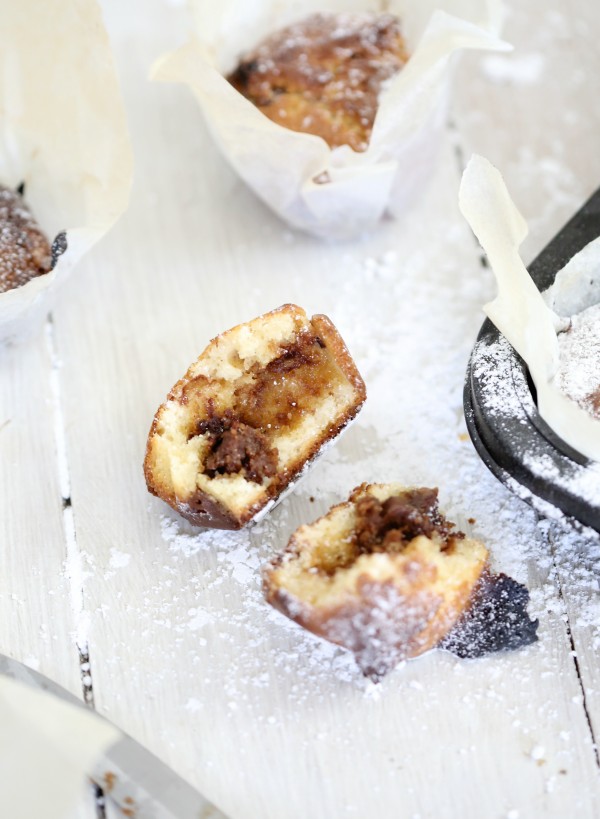 What is on your meal plan this week?