Here is a weekly meal plan submitted by one of my lovely readers, Tracy. Her meal plan looks so delicious while still being simple enough to mean you wont need to spend all night in the kitchen!
MEAL PLANNING TIP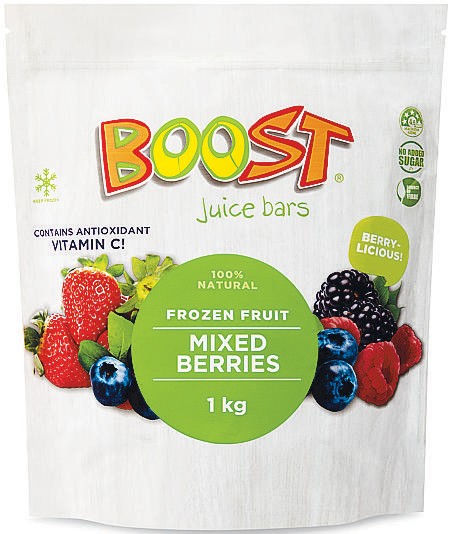 This week isn't really a tip, but something I found and thought I'd share.  I was glancing through the Woolworths catalogue and found Boost Juice Bars now have a frozen fruit range.  They are on special this week $8 save $1, not a huge saving but I wouldn't mind trying them to compare the quality to the other brands.
Some other good savings:
Pork Loin Cutlets $14kg, save $6.99kg
Shortcut Bacon $12kg, save $5kg
Double Smoked Ham $22kg, save $6kg
Smoked Cod Fillets $10kg, save $5kg
Crumpet Breads are half price
Find more of my meal planning tips here: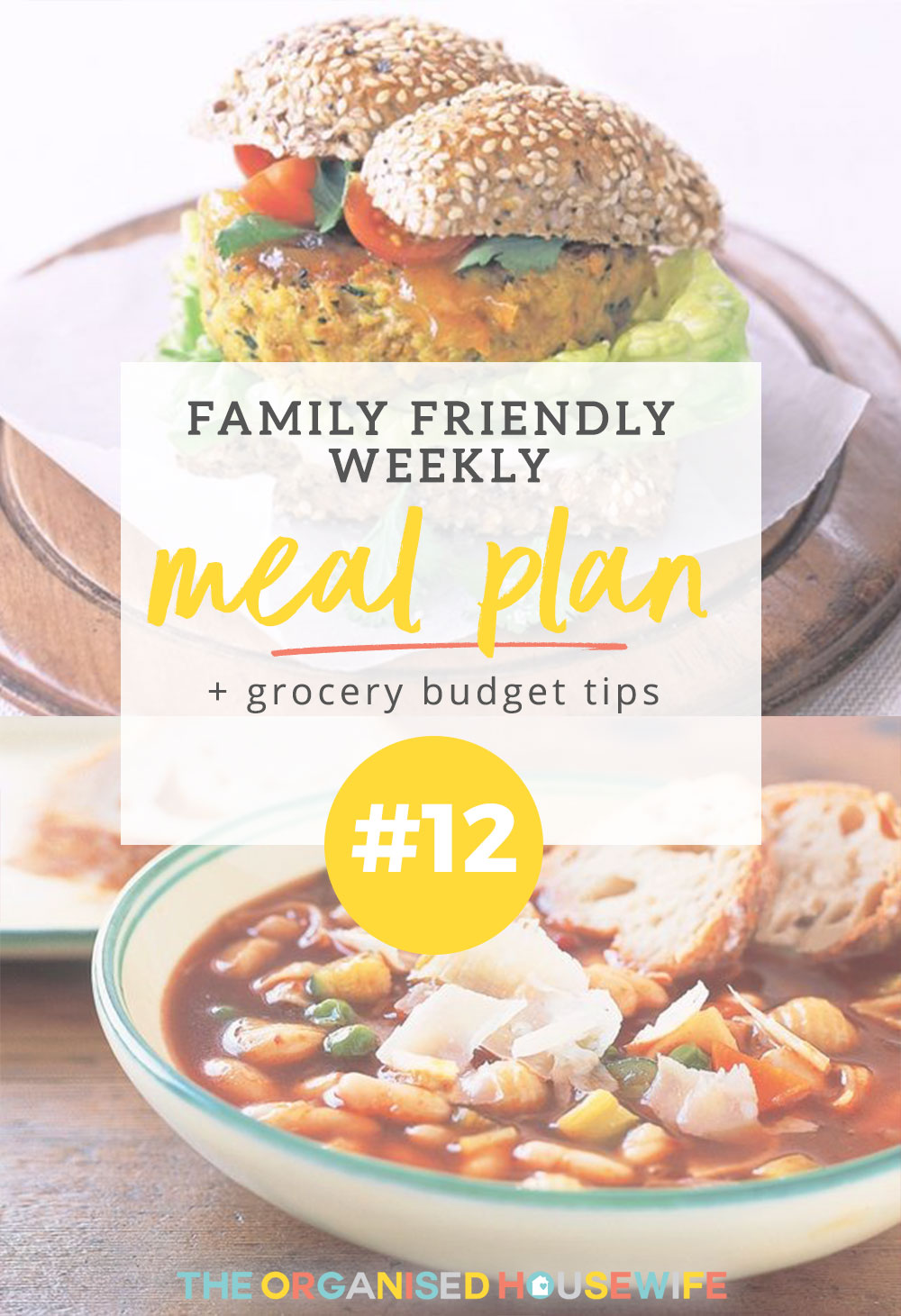 MONDAY

Pasta Bolognese – I love bolognese as it's a good way to use up any vegetables in your fridge that are about to expire.
RECIPE: Chicken Bolognese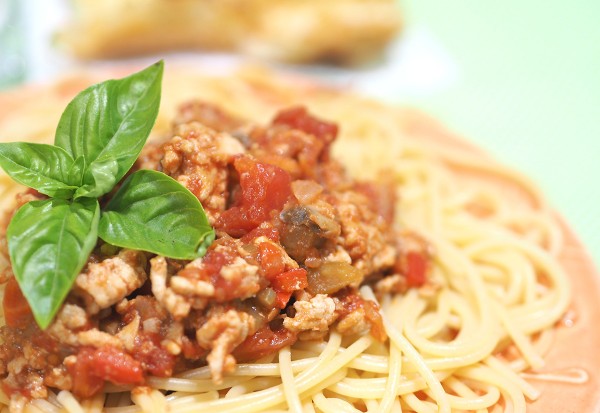 TUESDAY
Thai Chicken Curry with rice & roti bread – great winter dish
RECIPE: Simple Thai Chicken Curry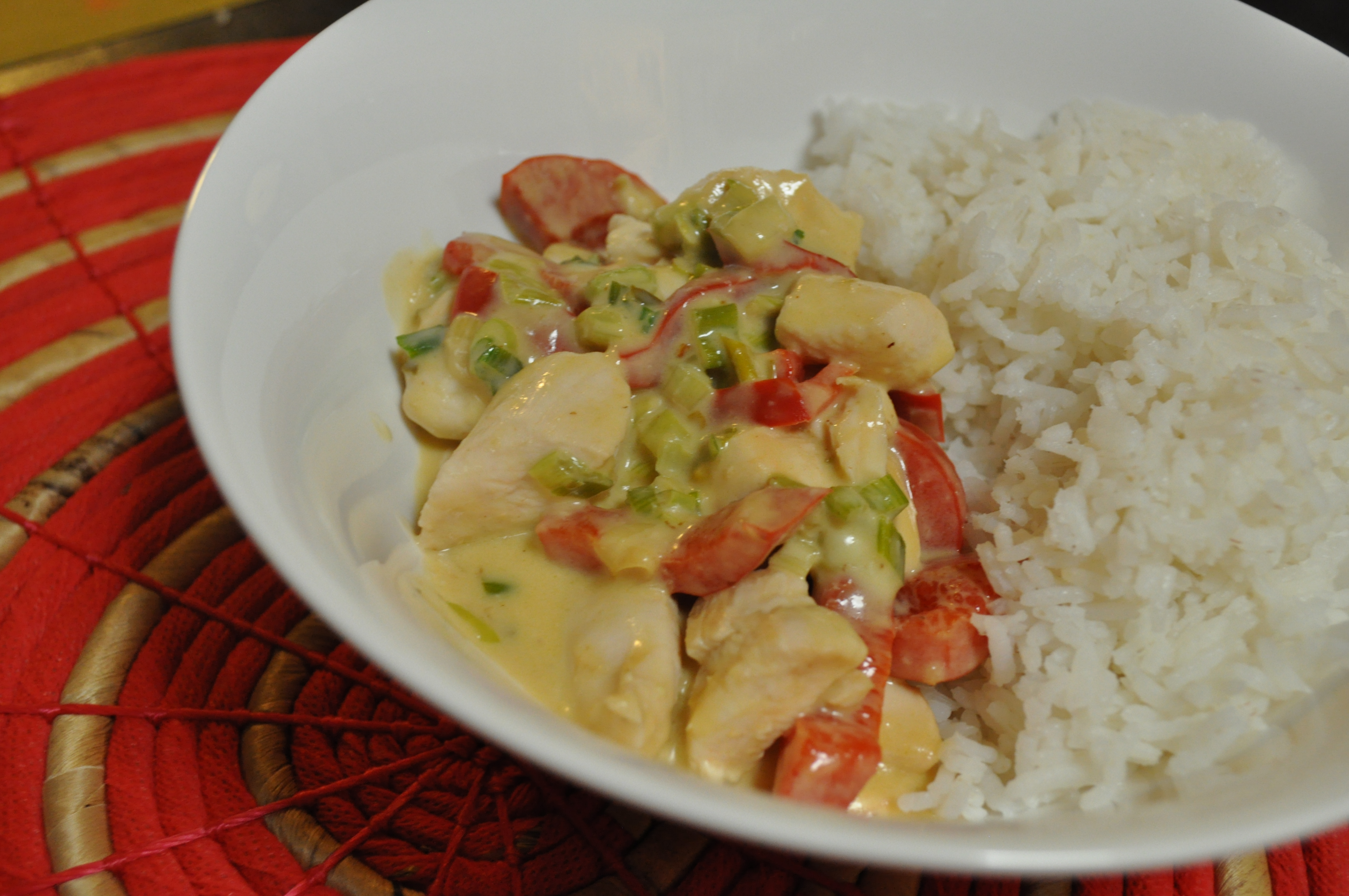 WEDNESDAY
Mum's minestrone – Tracy said she makes a bean-free version. However, I found it difficult to find a loved recipe for this, so I've included one with beans.
RECIPE: Minestrone Soup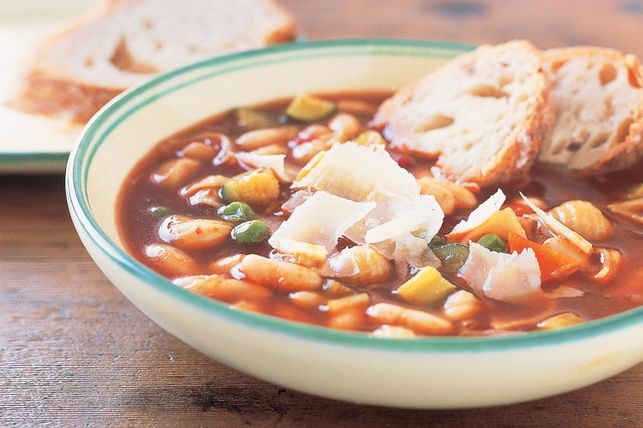 THURSDAY
Honey Soy Chicken with rice & veggies –  Unlike Chinese Honey Chicken, this recipe I've included doesn't have batter. Instead the chicken is coated in a honey sauce.
RECIPE: Slow Cooker Honey Sesame Chicken
FRIDAY
Fend for Yourself Friday – Love this term Tracy has used! I like making something easy on Fridays that the kids can easily whip up too, like pizza or toasties.
RECIPE: Chorizo & Salami Pizza

SATURDAY

Burgers & wedges – You'll love this hearty curry flavoured burger filled with healthy vegetables, peanut butter and coriander.
RECIPE: Curried Vegetable Burgers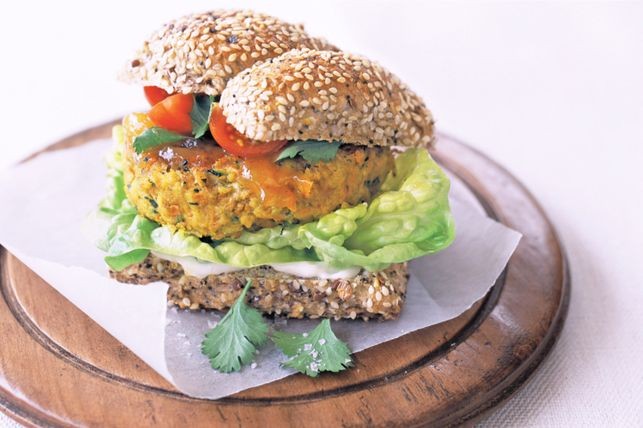 SUNDAY
Tracy hasn't included a recipe for Sunday night but I've added a roast dish in here. I love Sunday roasts and they aren't as difficult as most people think!
RECIPE: Roast Pork with Caramelised Apples and Onion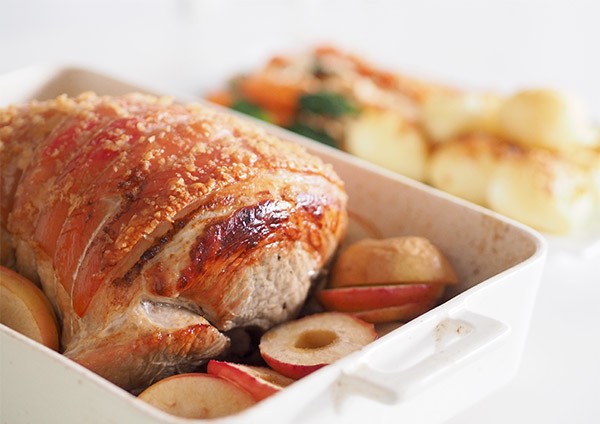 BAKING
Tracy didn't include a baking item so I've included in my own recipe for a bread.
RECIPE: Banana & Maple Syrup Bread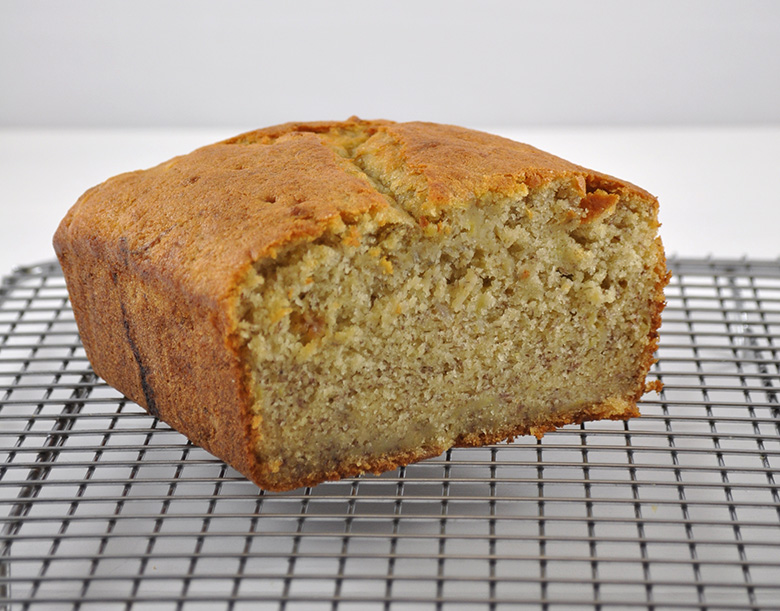 What is on your meal plan this week?