It's getting cooler here in Australia which means I like to make more winter-style meals and dishes. I enjoy mixing up my dishes during the week so that I'm not making a similar meal two or three nights in a row. Meal planning helps me ensure that I have variety during my week and I can make sure that my family isn't chicken every night!
Here is Erin's weekly plan, she is a lovely reader of mine. Erin is a mum of 3, a girl, 7, boy just turned 5 & a baby who has just turned 3. She works part time – busy lady! I hope you can find some meals in Erin's plan.
MEAL PLANNING TIP
Family favourite meals – make a list of each family members favourite dinners. Ask them some questions like below to prompt you to have a good list of 20 or more dinner ideas:
**NEW** FAMILY FAVOURITE DINNER IDEAS PRINTABLE – Use your family favourite dinner ideas as inspiration when creating your weekly meal plan. Available in my shop here. 20% off today only!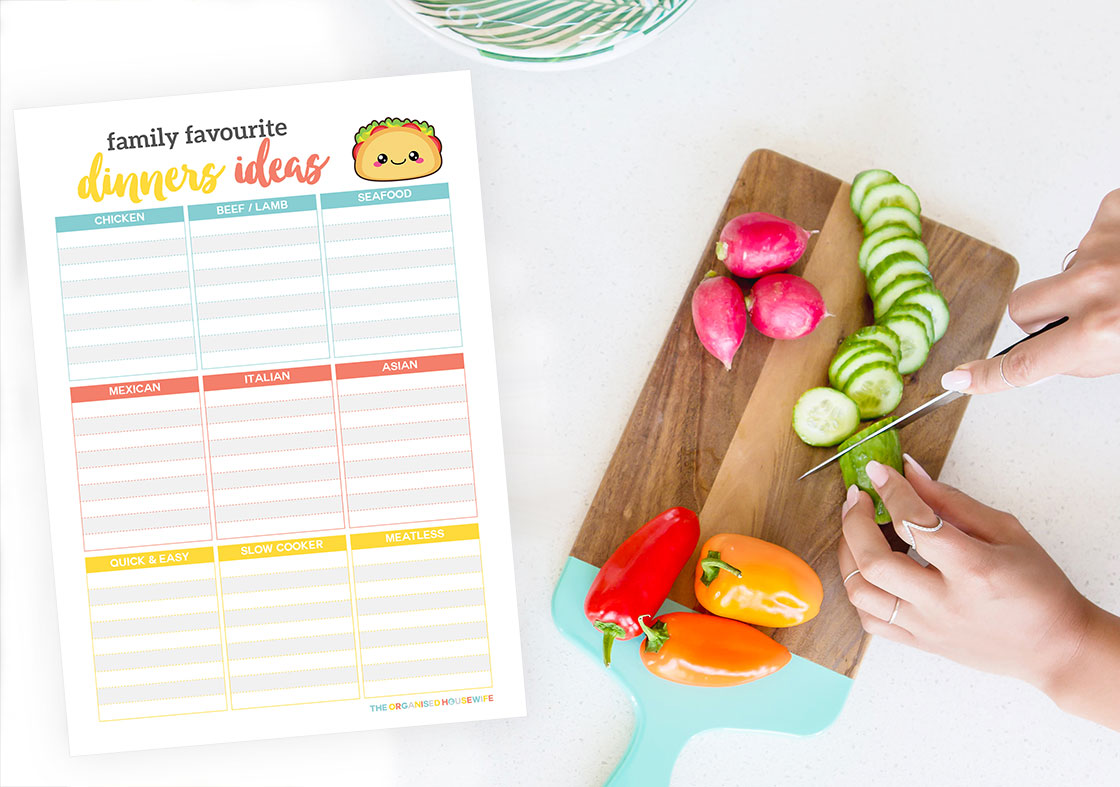 Find more of my meal planning tips here: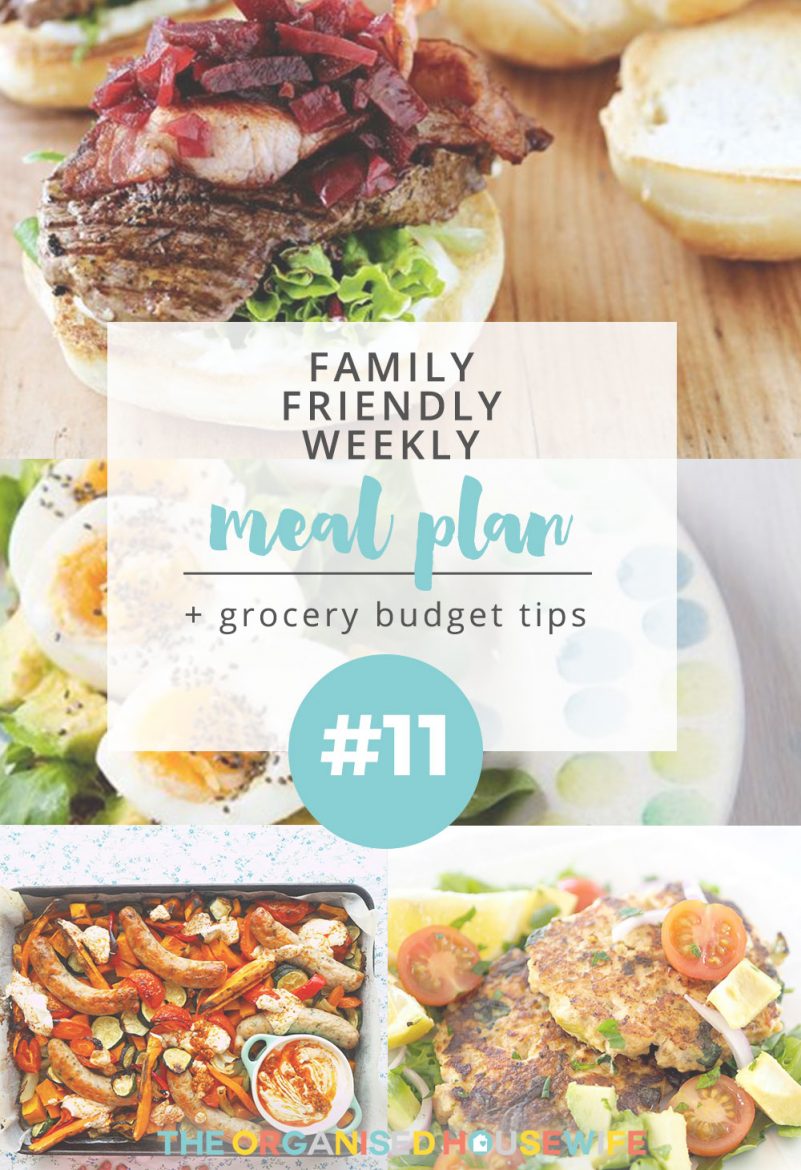 MONDAY

Chicken sausage tray bake with pesto swirled yoghurt – This looks amazing and appears to be a fast weeknight dinner idea.
RECIPE: Chicken Sausage Tray Bake with Pesto Swirled Yoghurt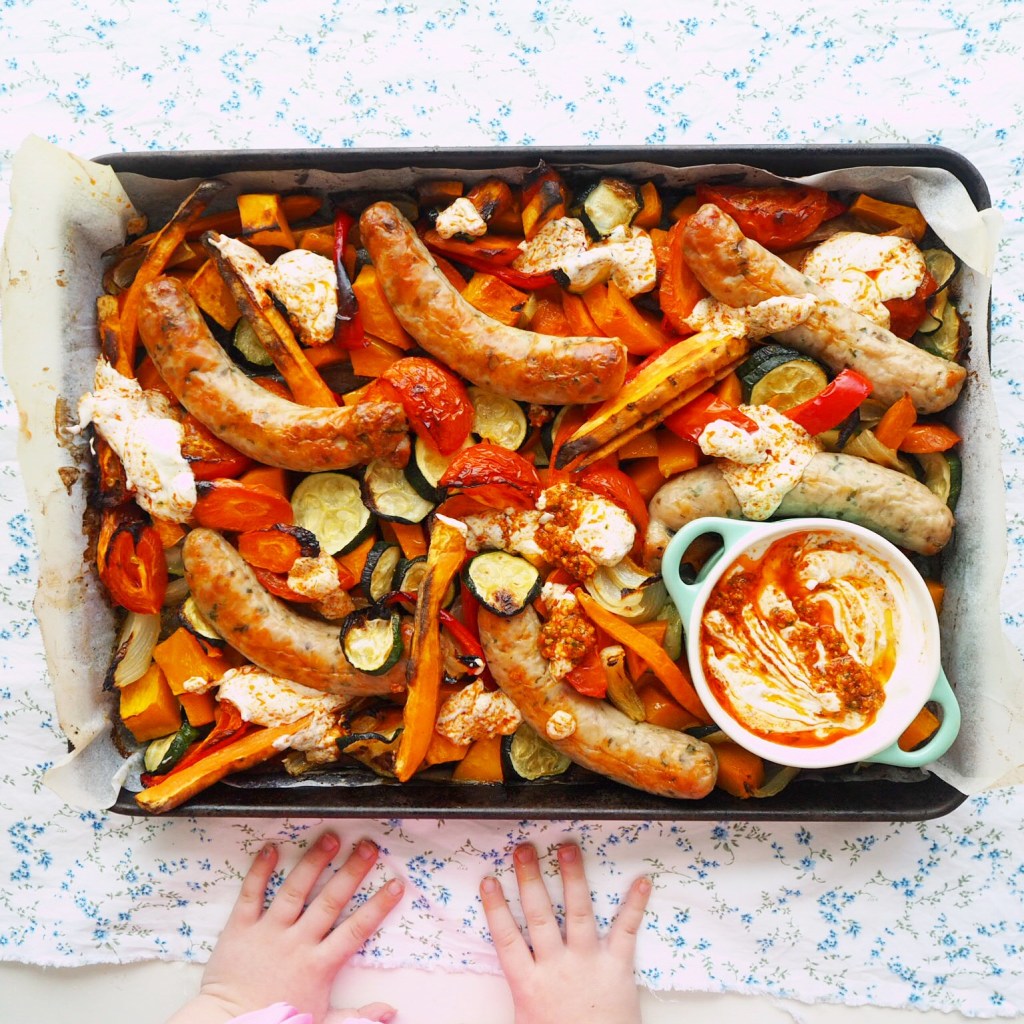 TUESDAY
Honey, soy & garlic chicken sausage rolls – Hubby is away so again something easy & pack some for the kids lunch boxes the next day.
RECIPE: Honey, Soy & Garlic Chicken Sausage Rolls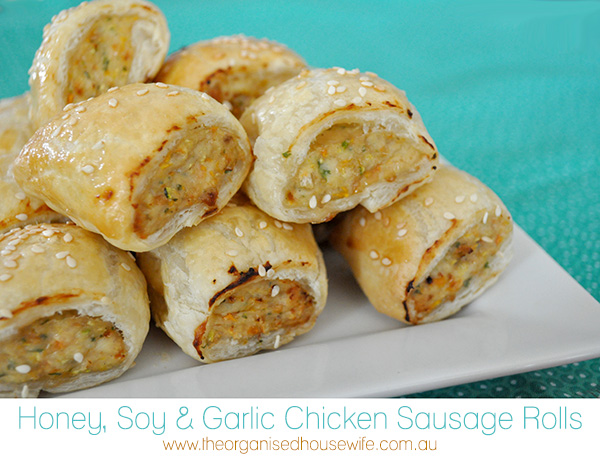 WEDNESDAY
Roast pumpkin & chicken bake – My eldest has hockey training on Wed's so I make this during the day and then reheat when we get home. Perfect!
RECIPE: Chicken & Roast Pumpkin Pasta Bake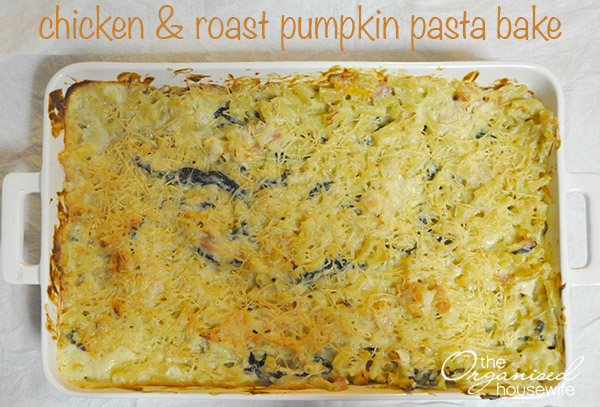 THURSDAY
Thick & creamy pumpkin soup with some buttered crusty loaf – My son has footy training Thurs nights so again I will make this during the day & reheat when we get home, yum!
RECIPE: Super Easy Roast Pumpkin Soup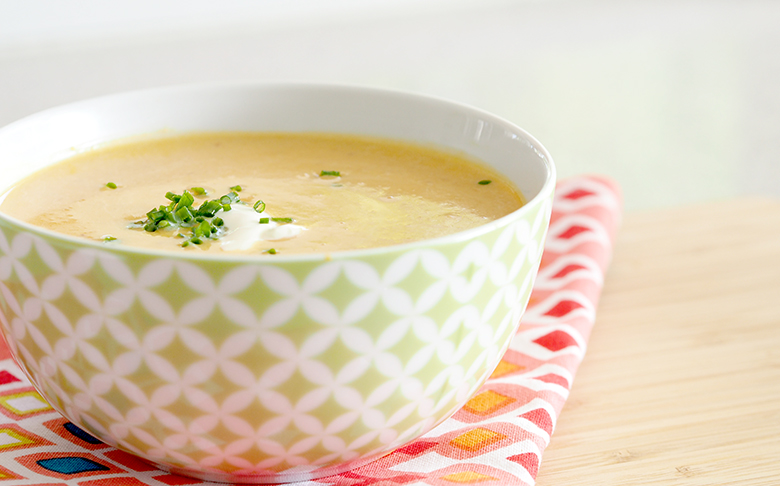 FRIDAY
Steakette works burgers with gems – Hubby picked up some yummy steakettes at a country butcher the other week when they were there for footy so I just froze the other half. All 3 have swimming Fri afternoons so this is perfect & easy.
RECIPE: Deluxe Steak Burgers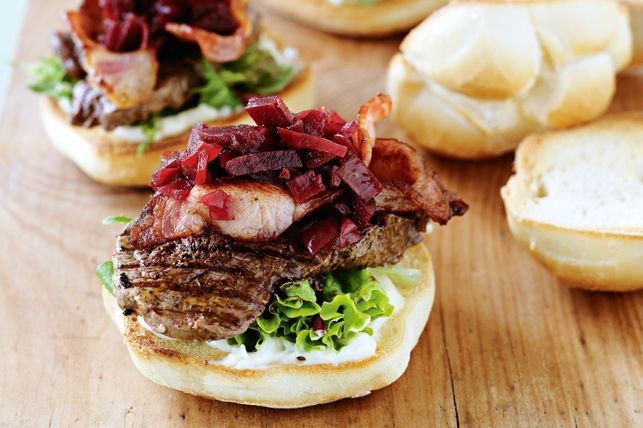 SATURDAY

Salmon Quinoa Fritters – Erin didn't include anything for Saturday so I thought I would put in one of my newest recipes, which I am loving!!! These are light and delicious, for a cold night you can serve these with roasted or steamed vegetables.
RECIPE: Salmon Quinoa Fritters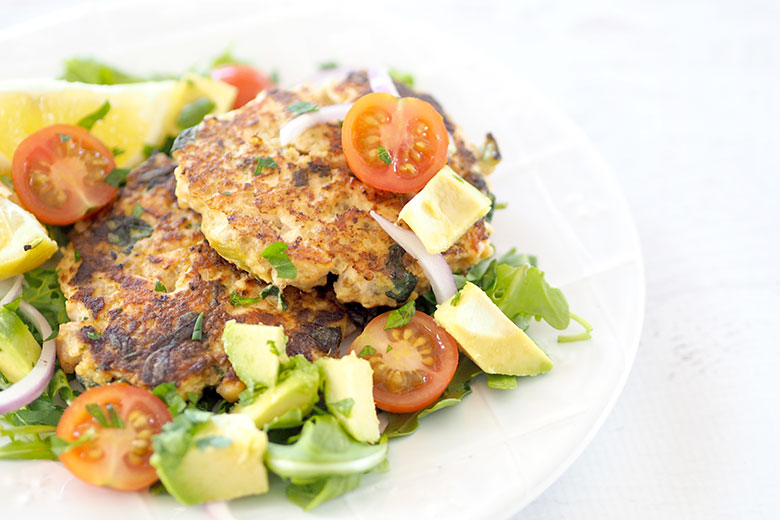 SUNDAY
Avocado on toast with a boiled egg chopped up & chia seeds sprinkled on top – yum, this looks like a perfect quick and easy dinner for a sunday night!
RECIPE: Avocado Egg Toast with Chia Seeds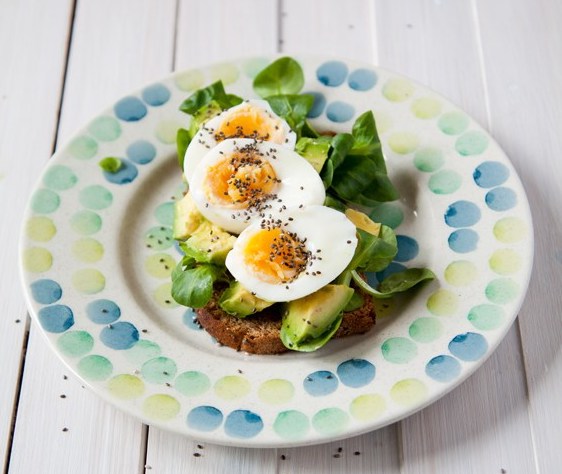 BAKING
Cinnamon scrolls – Erin didn't have any baking included in her amazing meal plan so I thought I'd pop in these cinnamon scrolls. They are absolutely delicious. I have made them countless times through winter, everybody gets excited when they smell them cooking in the oven.
RECIPE: The Most Delicious Cinnamon Scrolls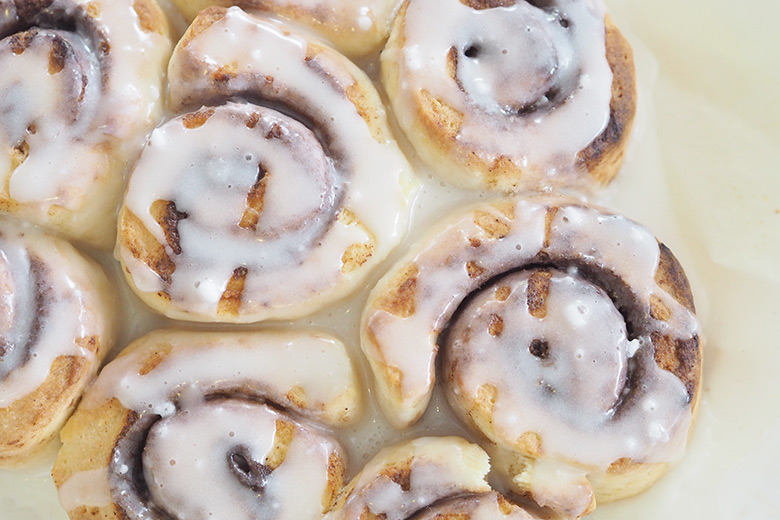 What is on your meal plan this week?