Due to popular demand (haha, that sounds so funny, but true), my weekly meal plan posts are back! Each Monday I will share the meals I served my family the previous week.  That way I can share the recipes and what the meal looked like if I take a photo. A few things to note:
I won't take photos every night, as I need moments where I'm not always in blog mode and sometimes the food (i.e. pork chop and vegetables below) just doesn't photograph nicely.
I do have a thermomix but don't use it as often as I should.  If I make my meal in the thermomix and share the recipe, I will always include a regular recipe as well for those without a thermomix.
I would truly love for you to share your family's weekly meal plan in the comments (email me photos if you wish) and I'll pick one to share every few week instead of mine as it's good to get variety.
I am not an expert!! I balance our weekly meals to the best of my ability and base the meals around the time I have with my kids after school commitments.
MEAL PLANNING
I am a huge advocate of meal planning. It not only helps my sanity when I am buggered at the end of a long day, but it mostly saves us money and reduces food waste.  I share my family's weekly meal plan to help inspire you with your dinner choices.  Each week I will also share a little tip how to plan and the benefits of meal planning.
Find more of my meal planning tips here:

MONDAY

Grilled salmon with feta and mint pearl couscous salad – This salad takes only minutes to make. It is perfect to put together while the salmon is cooking.
RECIPE: Feta and mint pearl couscous salad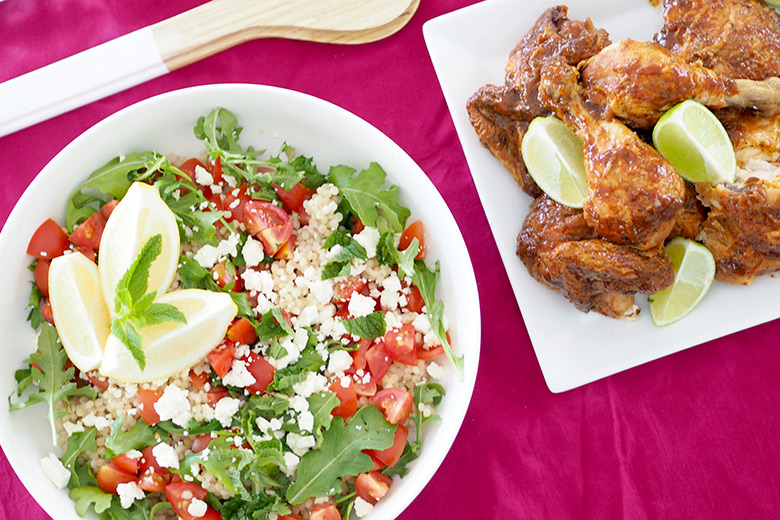 TUESDAY
Pork Chops and vegetables – I cook the pork chops under the grill or get hubby to cook them on the BBQ.
WEDNESDAY
Eggs on toast – There is something about Wednesdays (hump day)… I usually like a simple easy meal on this day.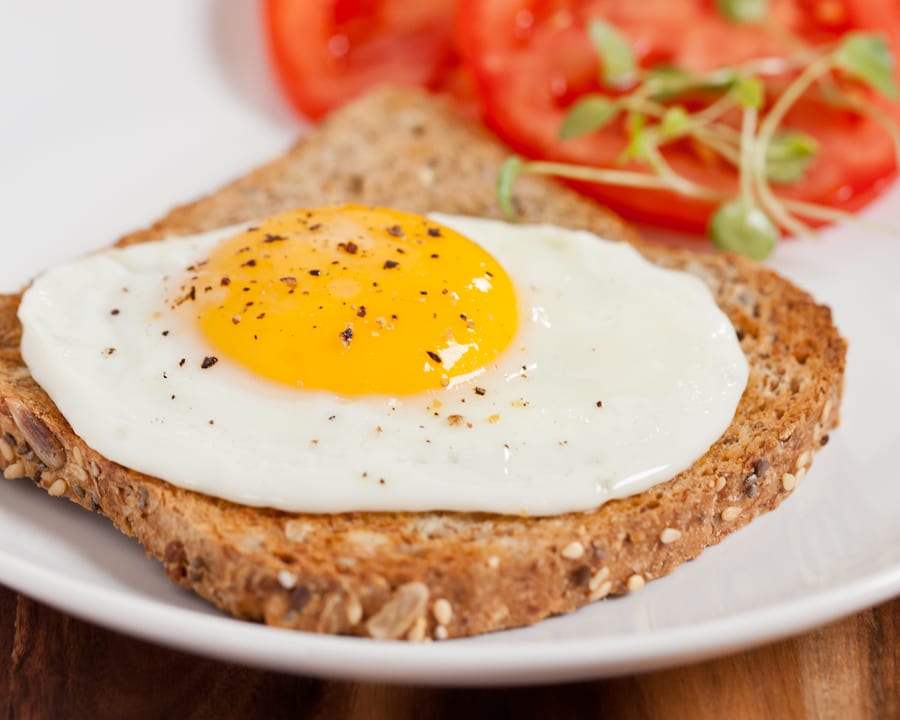 THURSDAY
Spaghetti and meatballs – I like to make my own meatballs. However, when I'm time poor, ready made ones in the meat section at the grocery store are just as good.
RECIPE: Spaghetti and meatballs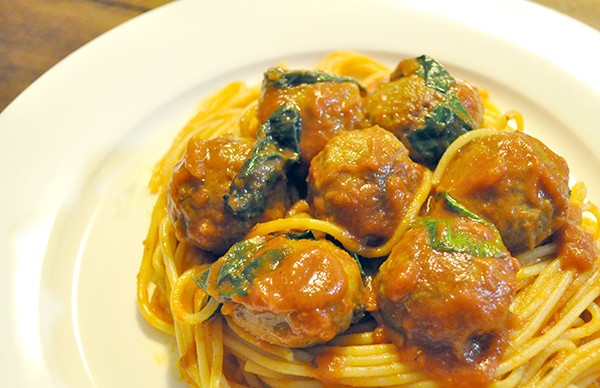 FRIDAY
Night out with friends.
SATURDAY

Homemade Fried Rice – Simple fried rice that is easy to make – mmm.  Depending on time, I may poach some chicken breast to add in with it along with extra vegetables in the fridge.  Not only does it help to stretch the dish further, but uses up food to clear out my fridge ready for my weekly grocery shop on a Sunday.
RECIPE: Homemade Fried Rice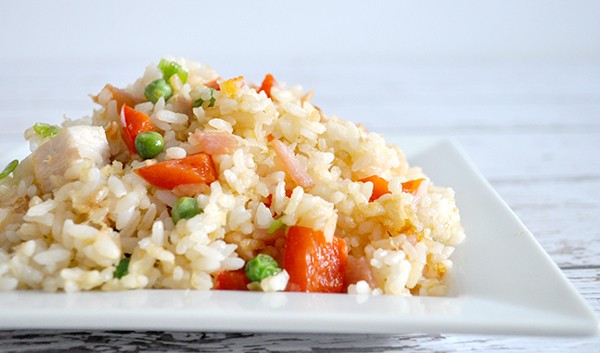 SUNDAY
Roast pork with all the trimmings – Funny fact: the first time I made a roast I was 30 something.  I thought they were hard and time consuming, BUT they aren't really and this recipe is actually super easy.
RECIPE: Roast Pork with Caramelised Apple and Onions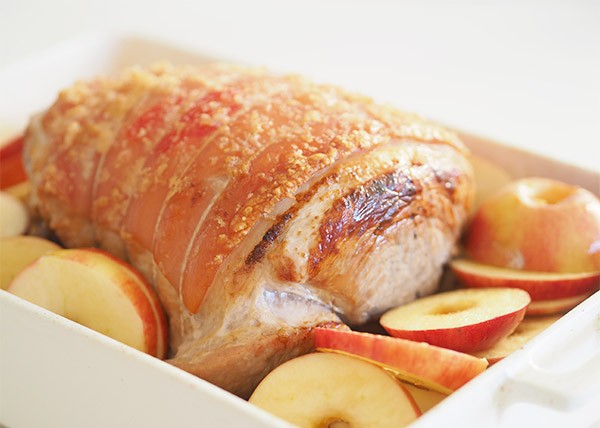 BAKING
White Chocolate and Macadamia Muffins – White Chocolate and Macadamia Muffins are a super quick and easy recipes and ooh so tasty!!
RECIPE: White Chocolate and Macadamia Muffins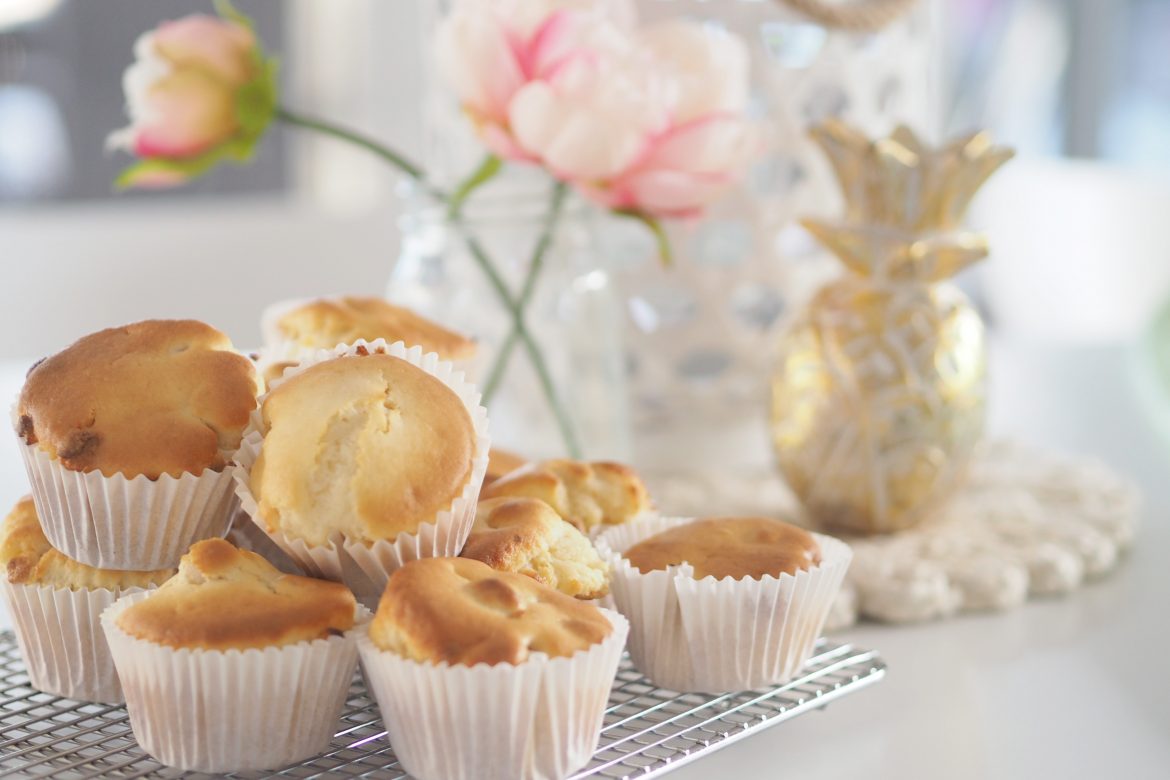 What is on your meal plan this week?