A 7-day family meal plan packed with hearty, wholesome, home-cooked dinners that are perfect for cold nights at home with loved ones.
Life has suddenly become busier! School has started back for my two eldest and I'm no longer working from home, which has meant my days have become a lot more hectic. Meal planning is so important for me when I have busy weeks like this! It helps take the guess-work and stress out of dinner-time and makes doing my weekly grocery shop a lot easier. If you're wanting more yummy, wholesome meals similar to these ones, be sure to check out my (just released!!) Hearty Dinners Recipe Cookbook.
Find more of my meal planning tips here:
Grocery Shopping List Pad
Weekly Planner Pad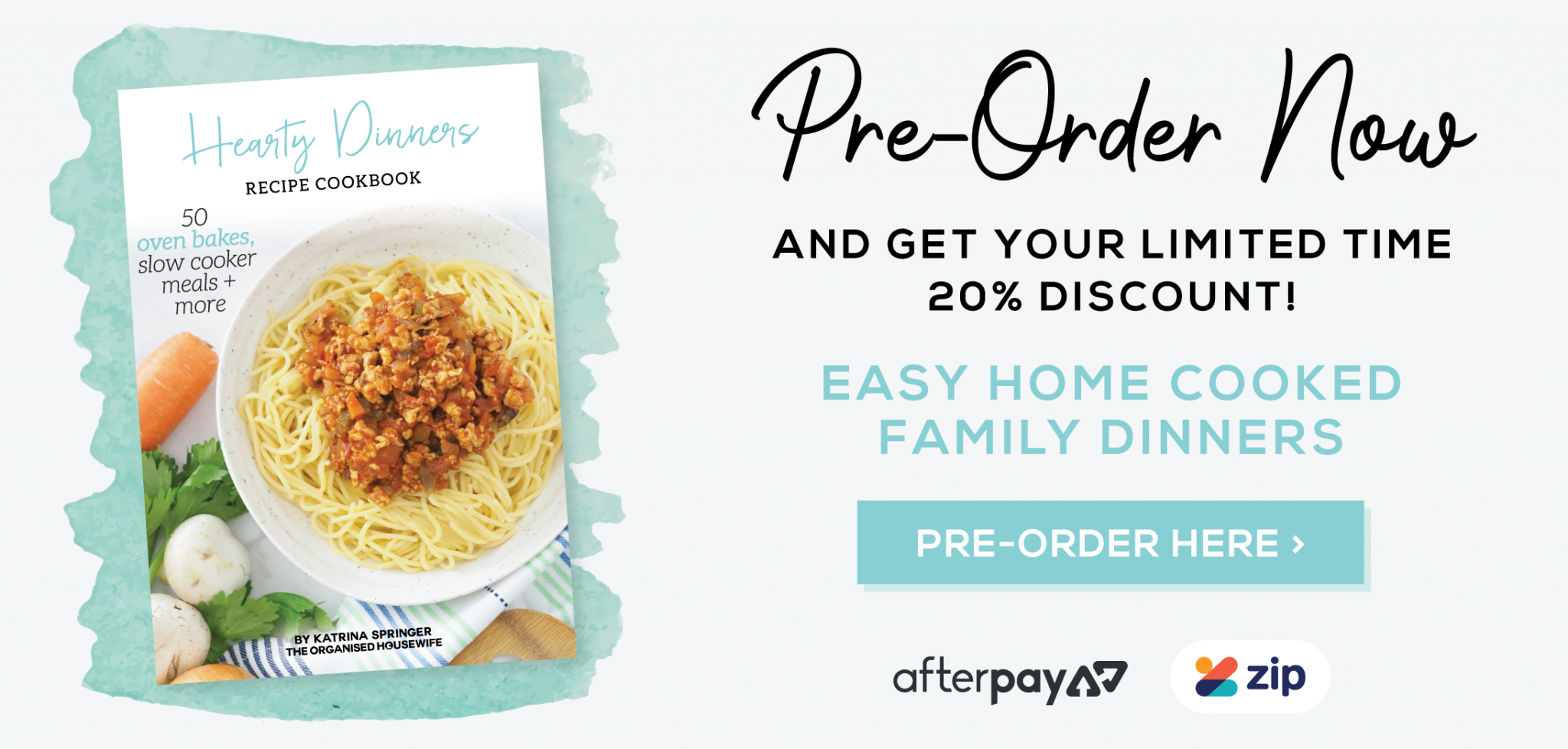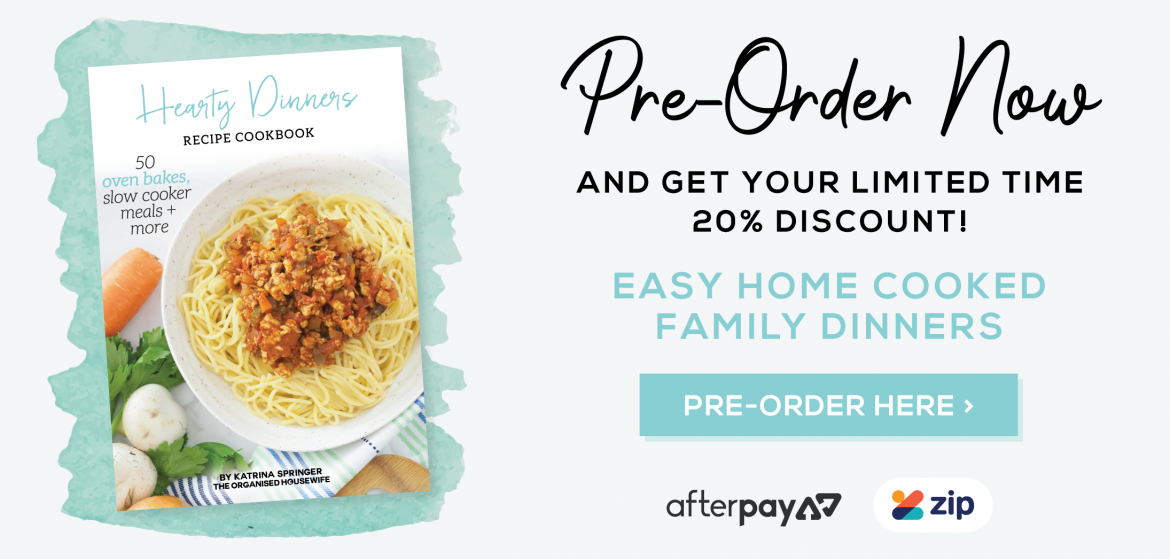 ARE YOU ON INSTAGRAM? – If you make any of these recipes, please share a photo, tag @theorgansiedhousewife and add hashtag it #TOHDinners – I'd love to see what you're cooking!
MONDAY
Chicken and Roast Pumpkin Pasta Bake – this bake is great for a busy week. I make it ahead of time so that it's ready to go when I get home from work. To save time this week I used a BBQ chicken instead of poaching it myself.
Find my Chicken and Roast Pumpkin Pasta Bake recipe here.

TUESDAY
Steak, Mashed Potato and Veggies – this is the ultimate comfort meal for cold nights! Steak and mash takes only moments to whip up, and my whole family devours this dinner.
Find this Steak with Cheesy Mashed Potatoes recipe here.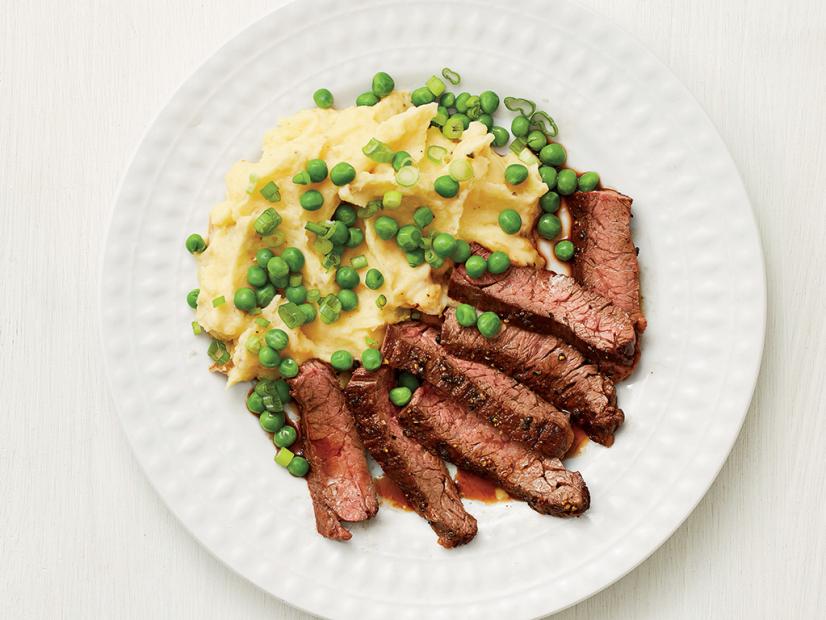 WEDNESDAY
Slow Cooker Spaghetti and Meatballs – slow cooker recipes are fabulous for busy days, because they're normally pretty quick to prep and can then just bubble away whilst you do other things. I actually started this first thing in the morning and it was done by the time I left for work. When I got home all I needed to do was heat it up and we were good to go!
Find my Slow Cooker Spaghetti and Meatballs recipe here.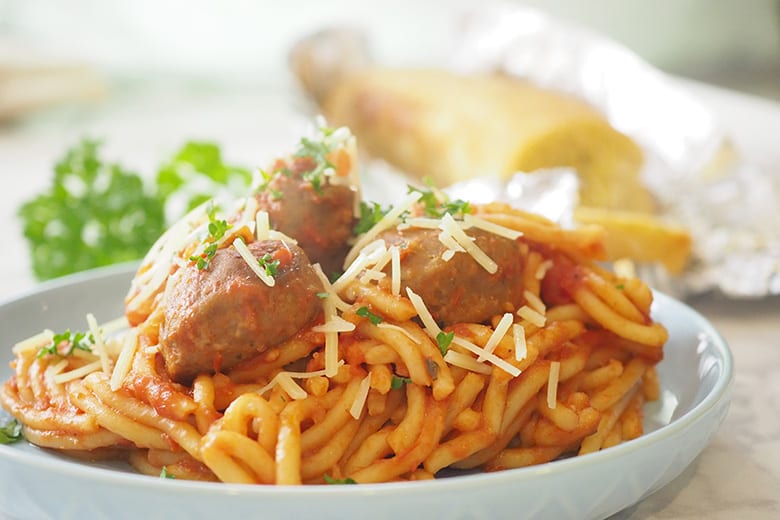 THURSDAY
Salmon and Cream Pasta – creamy pastas are so easy to quickly throw together. This salmon and cream pasta is fresh and tasty, and takes less than 30 minutes to plate up.
Find this Quick Salmon Pasta with Lemon Cream Sauce recipe here.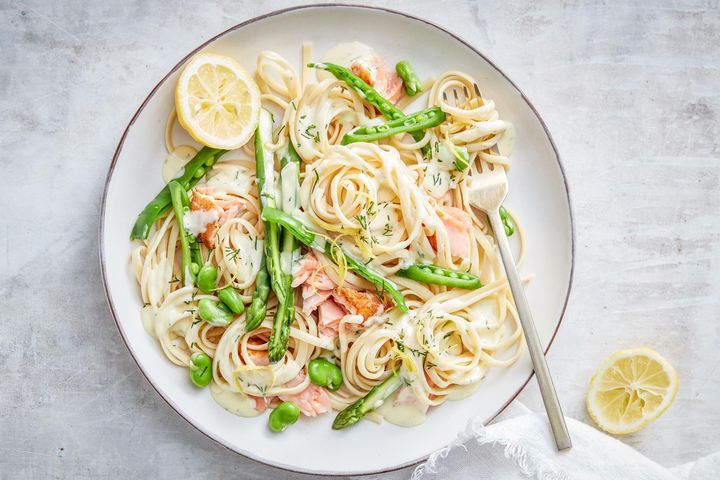 FRIDAY
Chicken Noodle Soup – when the weather starts to cool down (it's been chilly here on the Gold Coast!) I like to get more veggies into my family to make sure their immune system is strong. This soup certainly packs a punch in the immune-boosting department!
Find my Chicken Noodle Soup recipe here.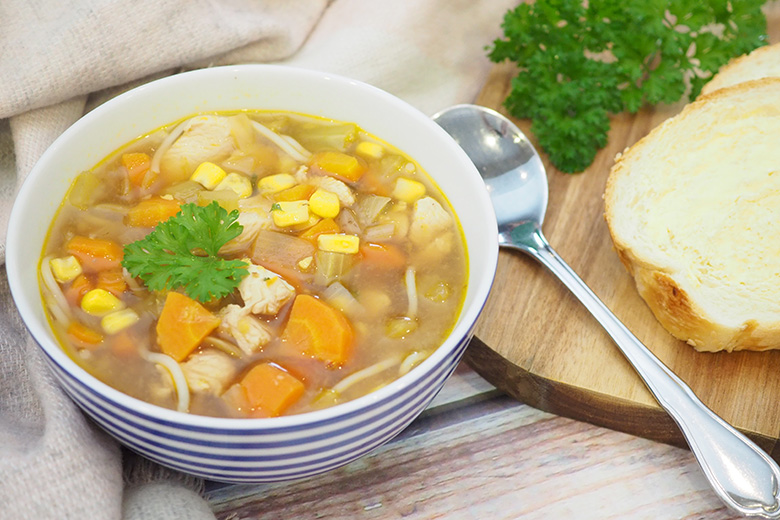 SATURDAY

Frittata – I try to serve up a meat-free dish occasionally (my family eats a lot of meat), and a frittata is such an easy option. It's also a good way to use up any veggies that are kicking around in the bottom of the fridge.
Find this Asparagus and Ricotta Baked Frittata Tart recipe here.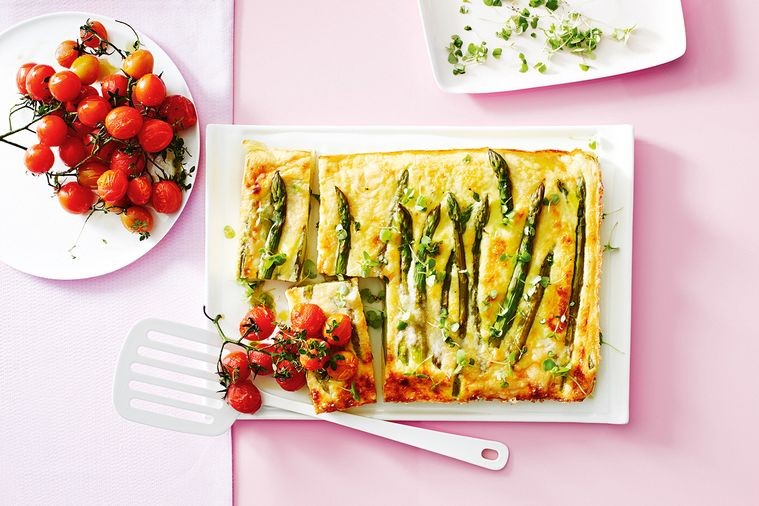 SUNDAY
Savoury Mince on Toast – a versatile and super easy dinner that's perfect for a lazy Sunday night. I served our savoury mince on toast, but it could just as easily be served with mashed potatoes and veggies.
Find my Savoury Mince recipe here.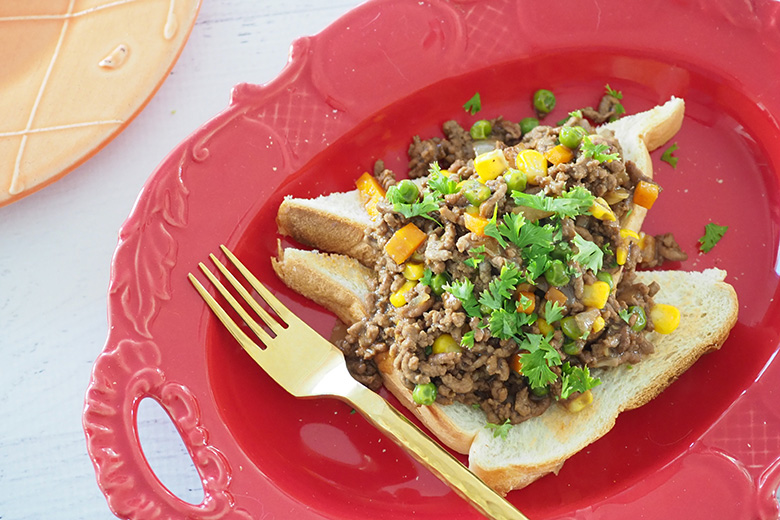 BAKING
Cinnamon Scrolls – my family love when I make these scrolls! They are especially delicious to have for morning tea on a cold day with a hot cuppa – yum yum!
Find my Delicious Cinnamon Scrolls recipe here.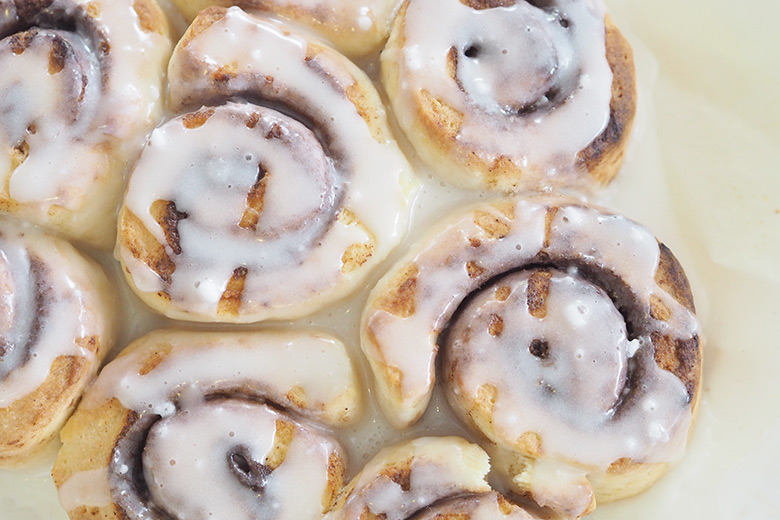 If you're looking for more wholesome, home-cooked dinner ideas like these ones, be sure to check out my new Hearty Dinners Recipe Cookbook!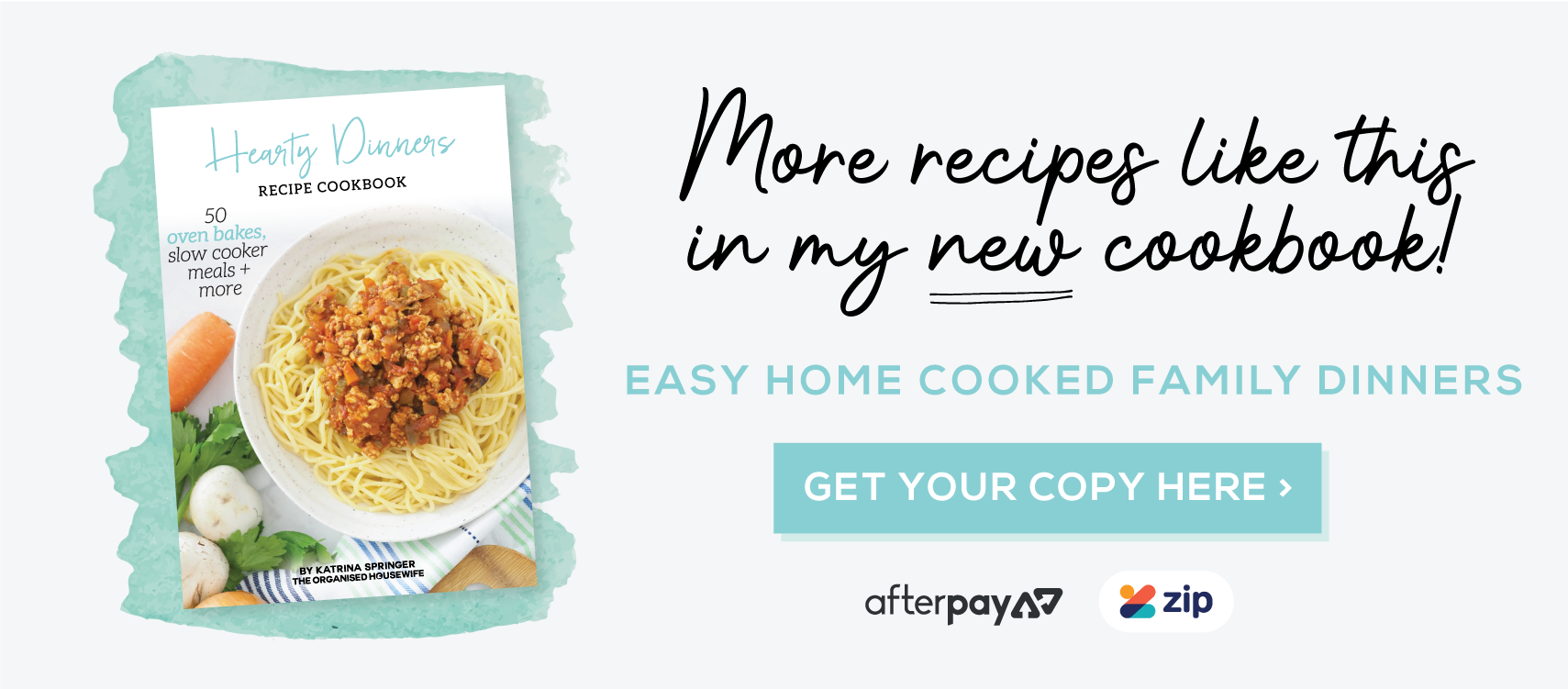 What is on your meal plan this week?
Please share your family's weekly meal plan in the comments below. I'll pick one to share every few weeks instead of mine as it's great to get variety and share what other families eat too!
---
Pin this image below to Pinterest!