A weekly meal plan fit for a family, with a yummy slow-cooker meal, an easy chicken stir fry, simple sausages, tasty Anzac Day biscuits and so much more!
I have really enjoyed having the kids home a bit more (for the most part), and definitely can't complain in the dinner department. It seems all those years of mothering young kids has paid off, with three teenage children who now help out a lot at dinner time! One of my daughter's even had a little fun in the kitchen this week playing with our new kitchen appliance (did you hear that The Organised Housewife Shop now stocks kitchen appliances?! It's so very exciting!).
Find more of my meal planning tips here:
Grocery Shopping List Pad
Weekly Planner Pad

ARE YOU ON INSTAGRAM? – If you make any of these recipes, please share a photo, tag @theorgansiedhousewife and add hashtag it #TOHDinners – I'd love to see what you're cooking!
MONDAY
Salmon, Mash and Three Veg – one of the perks of having my kids home at the moment (and having older children) is that they are making dinner a lot. My son made salmon in the oven with a simple potato mash, and steamed broccoli, corn, and cauliflower. There are many different ways to jazz up salmon though – like this recipe below.
Find this Salmon and Veggies recipe here.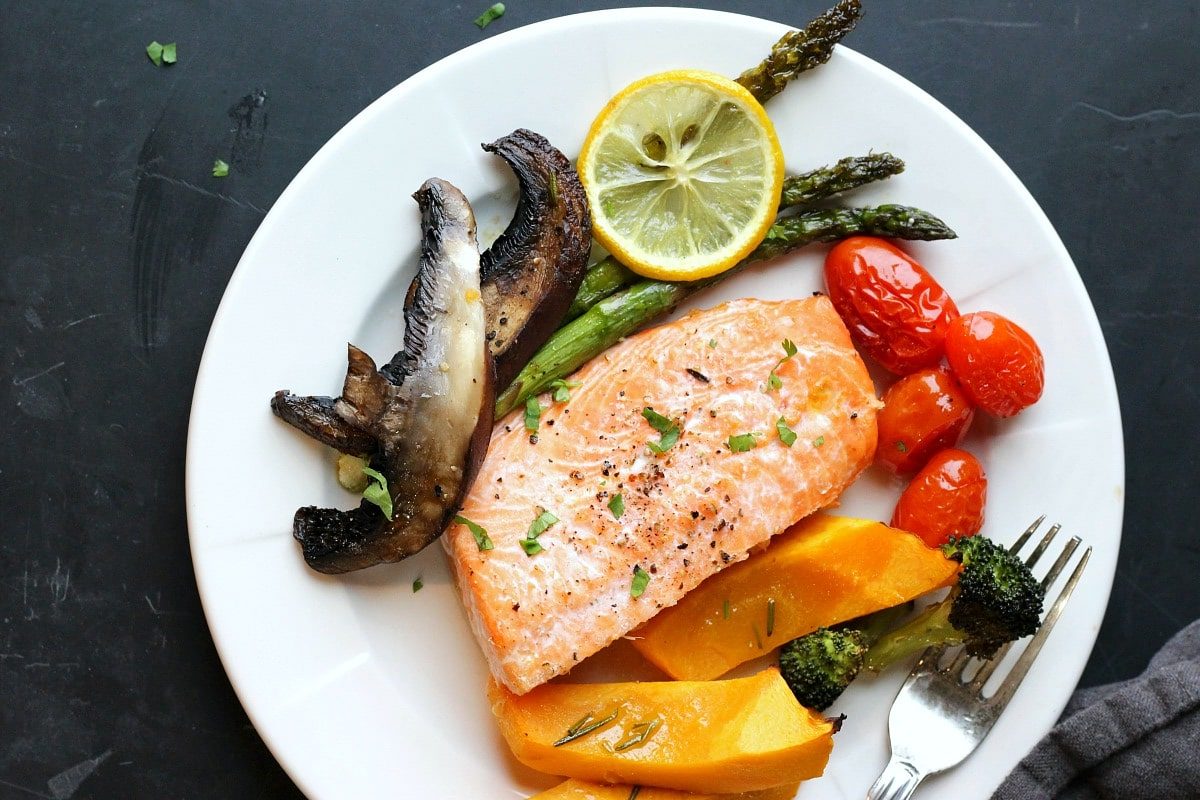 TUESDAY
BBQ Slow Cooker Meatballs – this meal was made by one of my darling daughters, who was very excited to try out our brand new slow cooker (which I now stock in my shop – you can check it out here). The whole meal can be made in this slow cooker (it does everything!) which makes clean up an absolute breeze.
Find my Slow Cooker Spaghetti and Meatballs recipe here.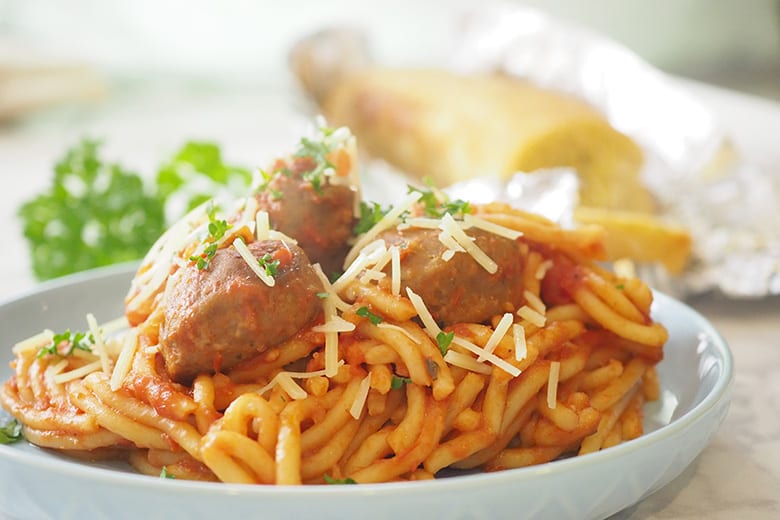 WEDNESDAY
Potato Bake – who can't resist a tasty potato bake?! This recipe (below) is called my No-Fail Creamy Potato Bake because it is just that! Super creamy, simple, and delivers up soft tasty potatoes every single time.
Find my No-Fail Creamy Potato Bake recipe here.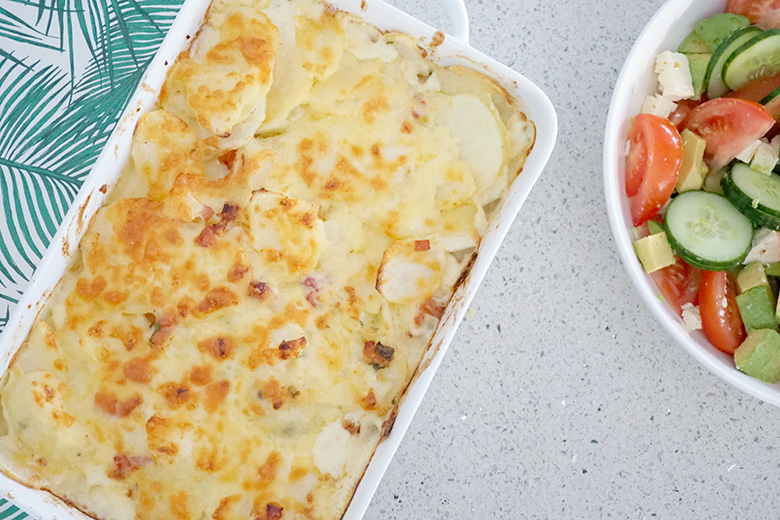 THURSDAY
BBQ Sausages with Salad – sometimes a simple meal like sausages and salad is right on the money! It's cheap, easy, and the whole family ends up with empty plates.
Find this Sausages and Potato Salad recipe here.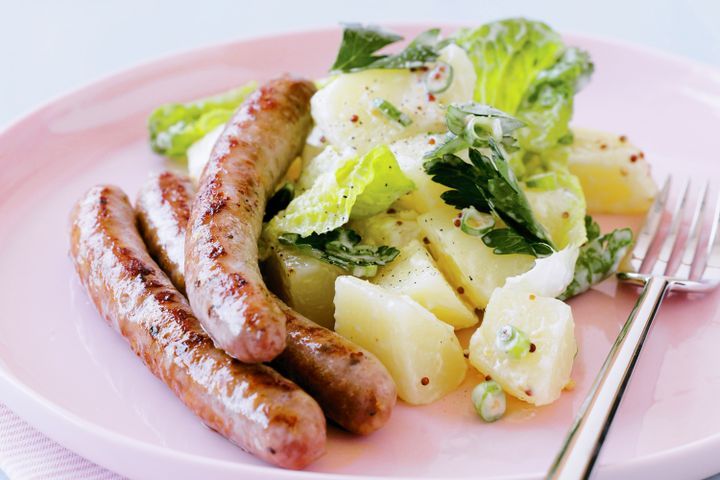 FRIDAY
Chicken Stir-Fry – it's an easy and quick dinner option that's packed with veggies and can be switched up and served in different ways. I made a soy and honey chicken stir fry with rice, but if you follow the recipe below you can choose from 3 of my easy chicken stir fry recipes.
Find my Chicken Stir Fry (3 options) recipe here.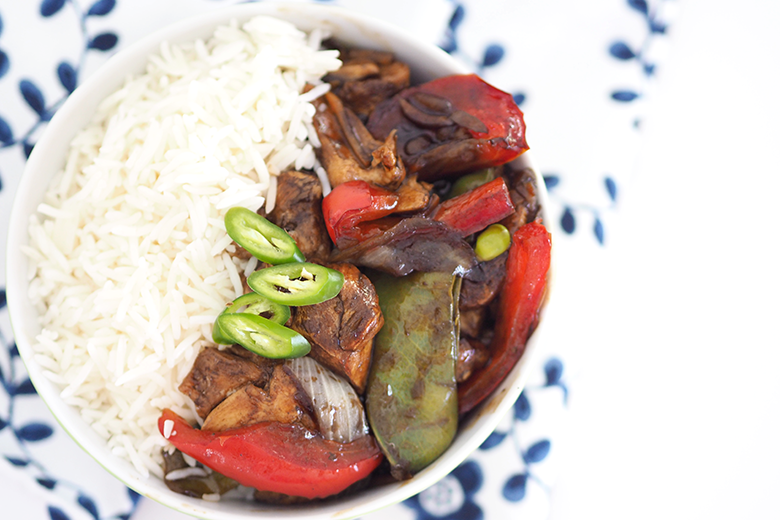 SATURDAY

Savoury Mince on Toast – my freezer died this week (nooooo!) so we quickly set about using up the leftovers from the freezer. My family love my savoury mince recipe because it can be eaten so many different ways. On this night we opted for an easy (but delicious!) option and served it on toast.
Find my Savoury Mince recipe here.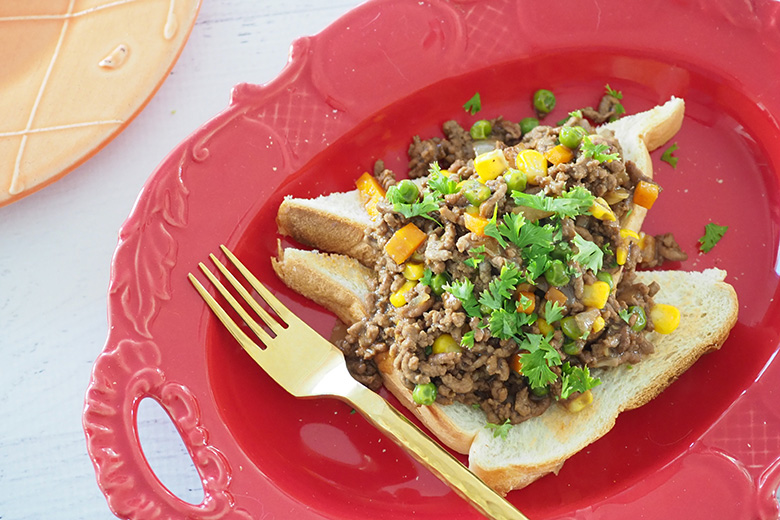 SUNDAY
Roast Lamb – I love cooking up a roast dinner, especially at the end of the week. It's a chance for the whole family to come together and enjoy a good hearty meal before the week keeps off again on Monday. We opted for a traditional roast lamb with veggies – yum yum!
Find my collection of Roast Dinner recipes here.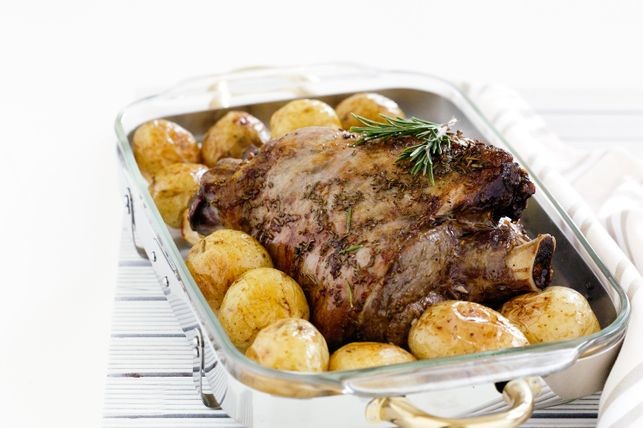 BAKING
Anzac Biscuits – it's a tradition in my home to make a batch of my Nan's Anzac Biscuits every year for Anzac Day. They always remind me of her, and the whole family adore the biscuits.
Find my Nan's Anzac Biscuits recipe here.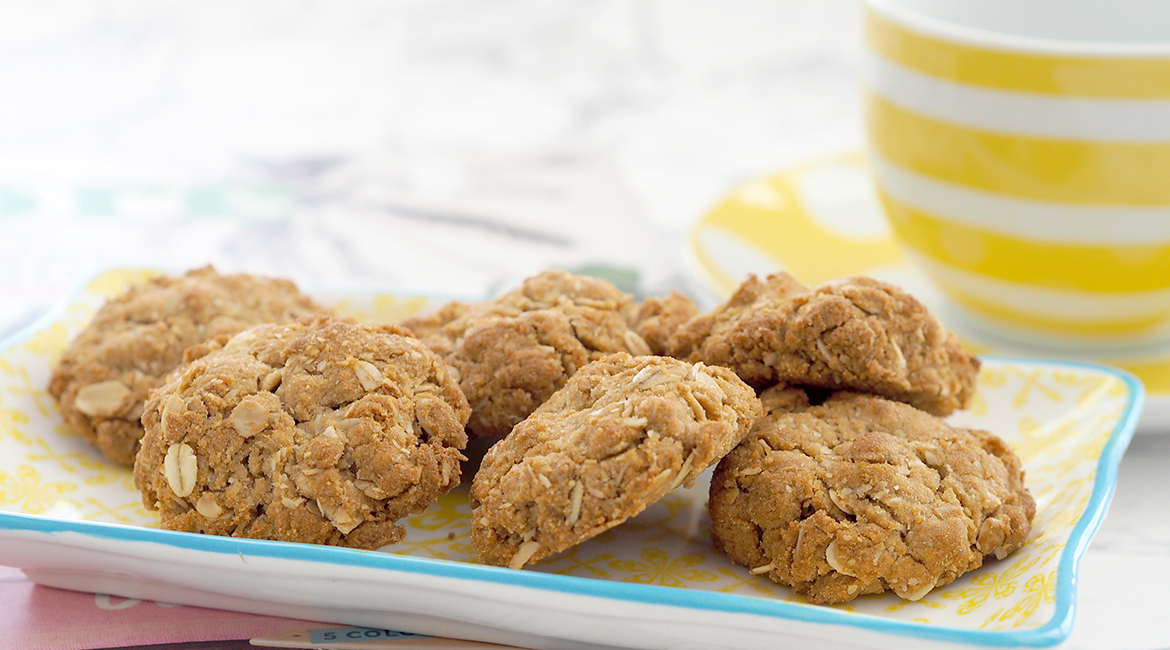 What is on your meal plan this week?
Please share your family's weekly meal plan in the comments below. I'll pick one to share every few weeks instead of mine as it's great to get variety and share what other families eat too!
---
Pin this image below to Pinterest!