A delicious 7-day weekly meal plan that's perfect for the family in need of easy dinner ideas to get through a busy week of school and work.
I have to be honest. I didn't make all the recipes in this week's family meal plan, but I promise I have a good excuse. I was using my family as guinea pigs to trial recipes for some secret squirrel business I'm working on. Okay, I'll give you a little more information… I'm releasing a new cookbook soon (*squeal*) and can barely contain my excitement! I will tell you more about this very soon, but until then please enjoy the delicious meals in this week's family meal plan.
Find more of my meal planning tips here:
Grocery Shopping List Pad
Weekly Planner Pad

ARE YOU ON INSTAGRAM? – If you make any of these recipes, please share a photo, tag @theorgansiedhousewife and add hashtag it #TOHDinners – I'd love to see what you're cooking!
MONDAY
Sausages and Veggies – I'm a big fan of keeping it simple, and you don't get much more simple than meat and three veg. My family loves to have sausages, mash potato and a side of beans and carrots. Easy peasy.
Find this Bangers and Sweet Potato Mash with Onion Gravy recipe here.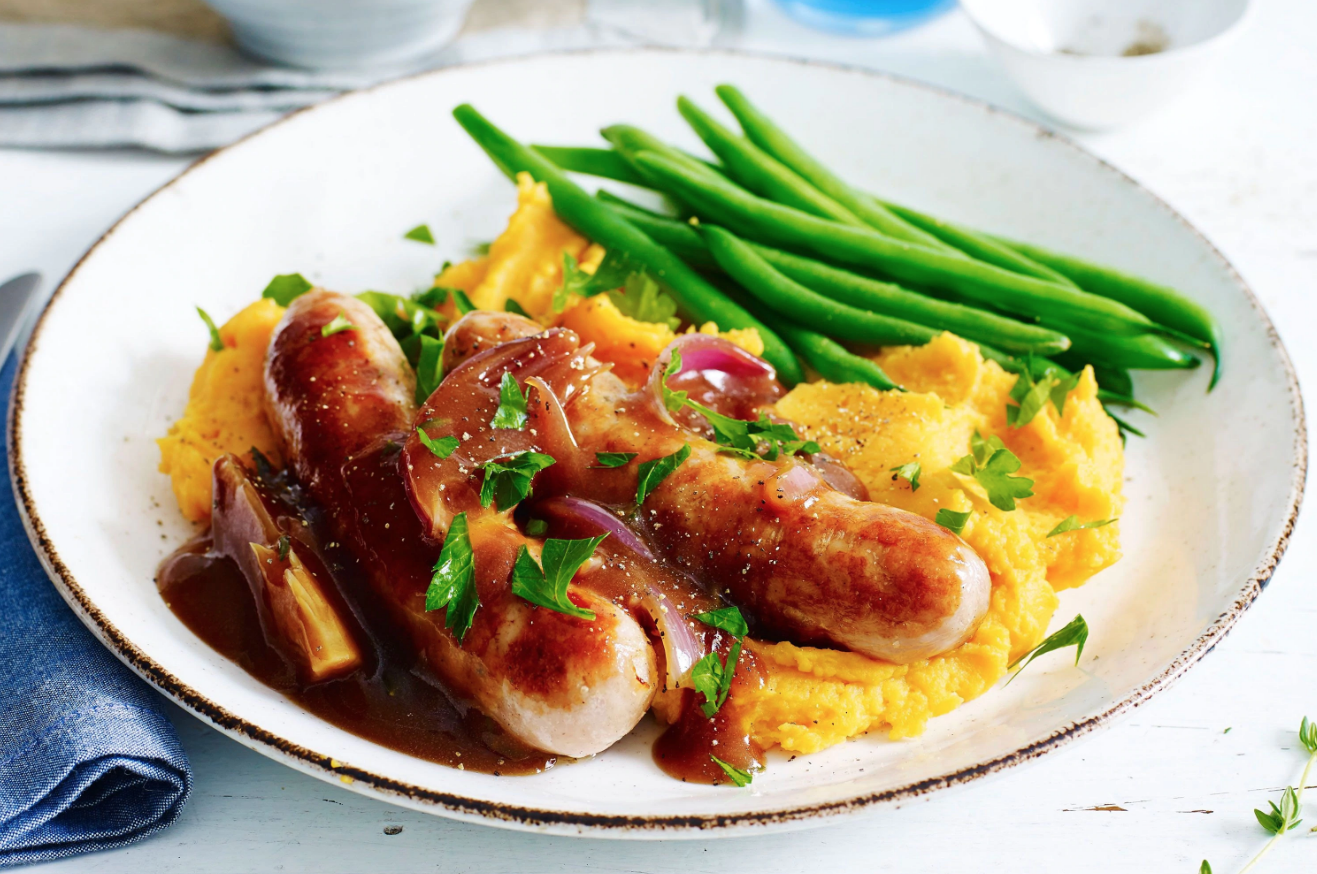 TUESDAY
Chicken Stir-Fry – a stir fry can be thrown together pretty quickly and is a great way to up your daily dose of veggies. I often chop up the veggies and chicken in the morning so they are ready to be cooked up when I get home from work.
Find this Quick Weeknight Chicken Stir-Fry recipe here.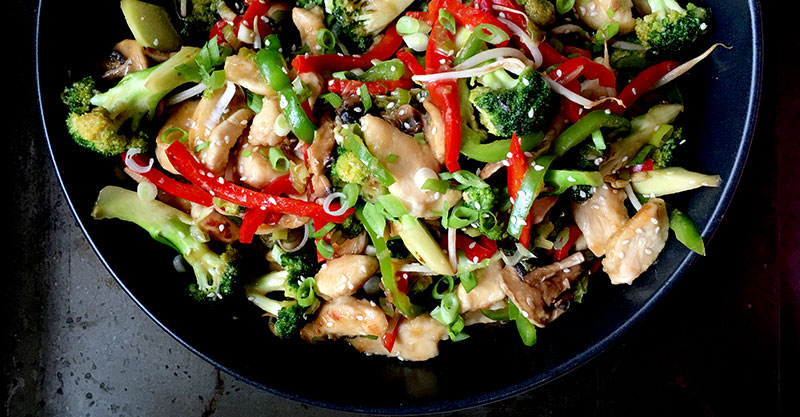 WEDNESDAY
Vegetarian Fritters – I like to have the occasional night off eating meat and these quinoa and frittata fritters are super yummy! We team them with some avocado, salad, tomatoes and a little smoked salmon (not vegetarian I know, but so tasty with these fritters!).
Find my Quinoa and Zucchini Fritters recipe here.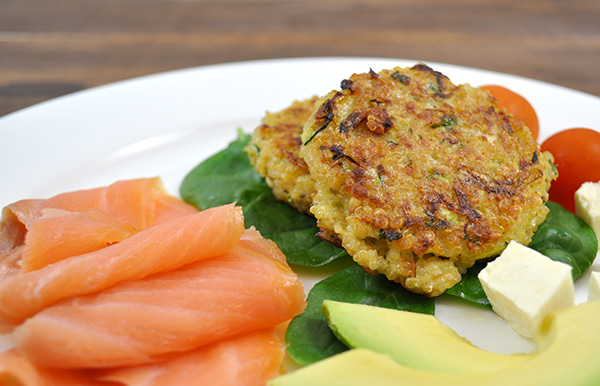 THURSDAY
BBQ Chicken and Chips – a hot BBQ chicken from the supermarket, some fresh bread rolls and a few home-cooked chips might not be the healthiest meal but it's certainly a nice treat every now and again. If you're feeling a little more adventurous you could even try your hand at the homemade roast chicken recipe below.
Find this Roast Tikka Chicken recipe here.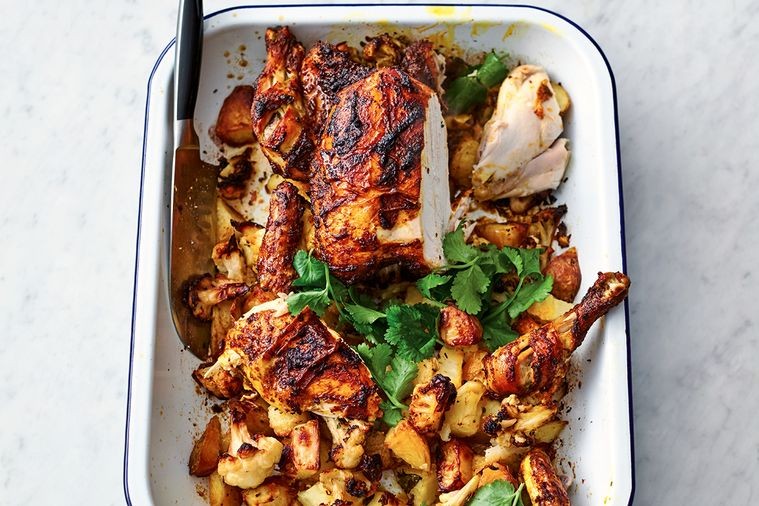 FRIDAY
Noodles with Veggies – 2-minute noodles are so versatile (and easy!). Sometimes we make noodles and mix veggies in for an easy dinner, but this night we had a few of my lunch box bites (made with noodles and perfect for dinners as well as lunches!) which we teamed with a simple side salad.
Find my Ham, Vegetable and Noodle Lunchbox Bites recipe here.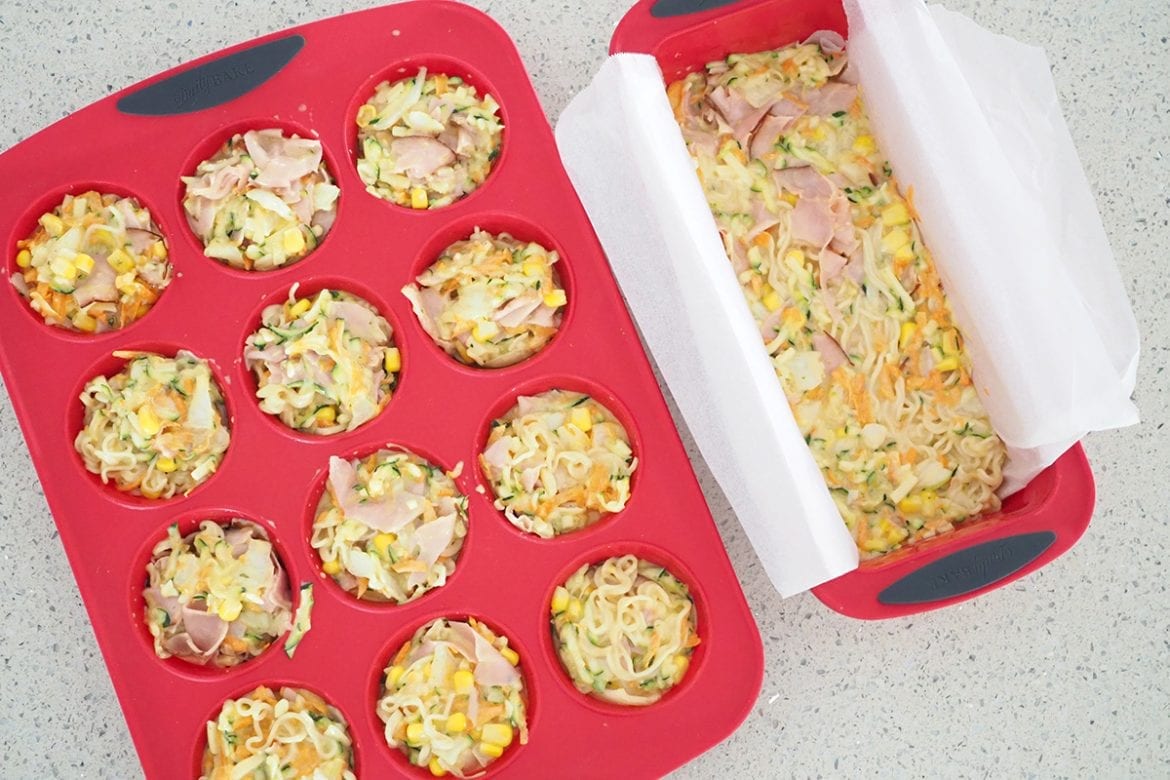 SATURDAY

Thai Beef Salad – I try to eat salad at least once a week so am always on the hunt for yummy easy salads that I can give a whirl. This one looks delicious and I can't wait to give it a try soon.
Find this Thai Beef Salad recipe here.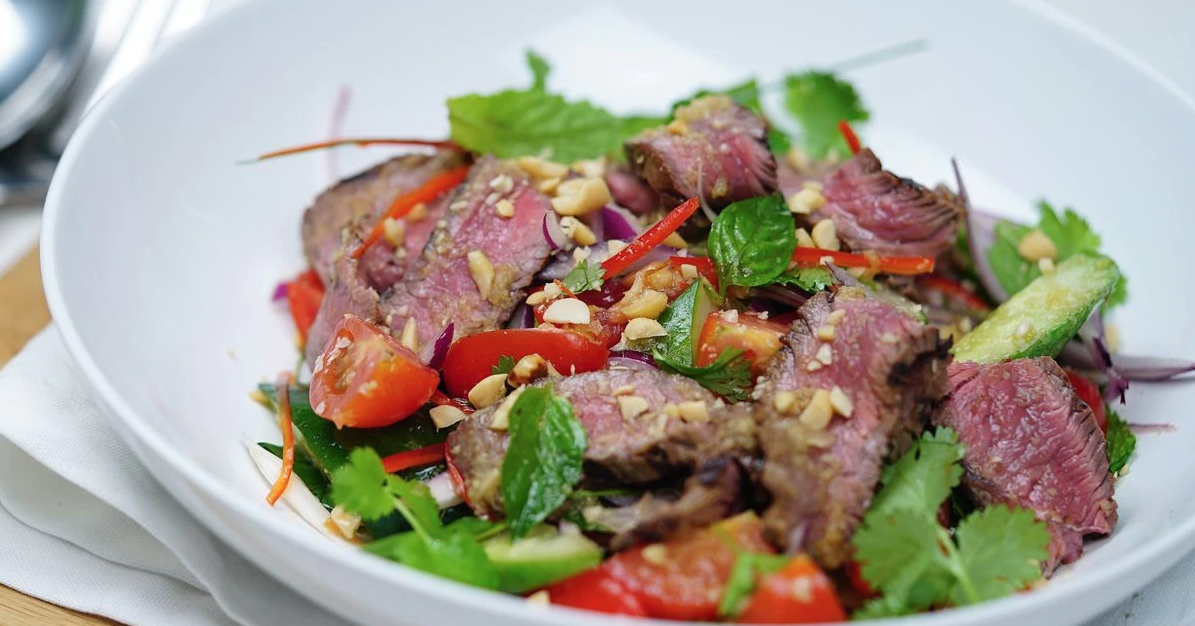 SUNDAY
Chicken Roast with Veggies – this meal is so simple and needs only one dish (yay for limited washing up!). I love to fill my home with the smells of something tasty cooking on a Sunday afternoon – it means the whole family is busting for dinner by the time I plate it up.
Find my Easy Roast Vegetables with Chicken recipe here.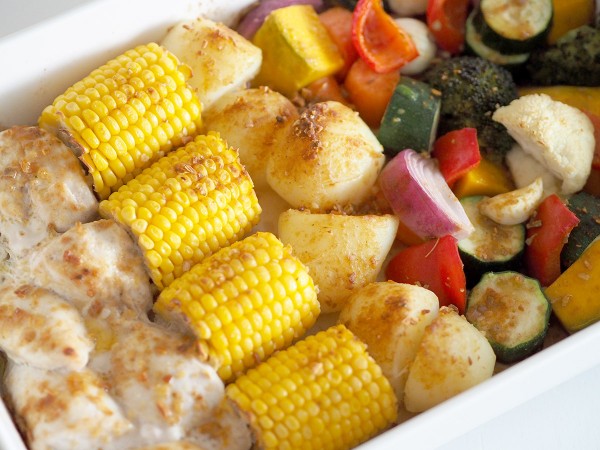 BAKING
White Chocolate and Raspberry Muffins – my family all go a little crazy for these muffins! They are delicious and soft, plus they freeze really well – perfect for making an extra batch to pop in the kids' school lunchboxes.
Find my White Chocolate and Raspberry Muffins recipe here.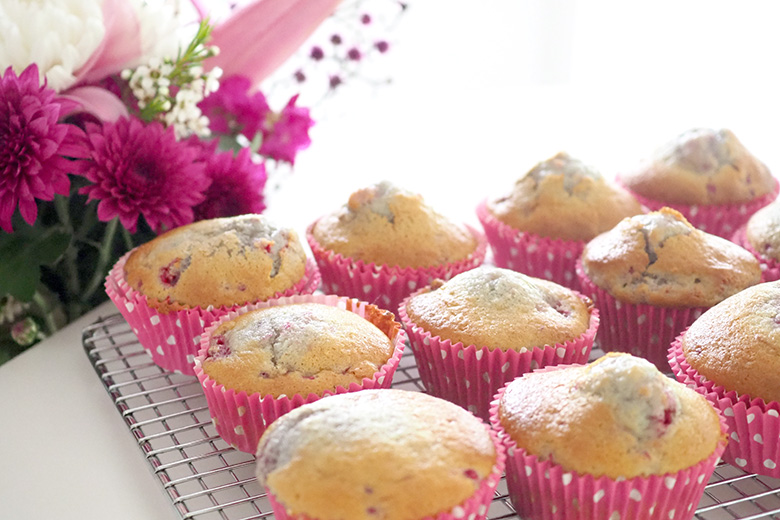 What is on your meal plan this week?
Please share your family's weekly meal plan in the comments below. I'll pick one to share every few weeks instead of mine as it's great to get variety and share what other families eat too!
---
Pin this image below to Pinterest!