This week's family meal plan was shared by one of our readers and is bursting with delicious, quick and easy meals that look so full of flavour!
It's always good to see what other families put on their table for dinner time, which is why I endeavour to share a reader meal plan every few weeks. This week's meal plan comes courtesy of Tenille and it looks super tasty!
Find more of my meal planning tips here:
Grocery Shopping List Pad
Weekly Planner Pad

ARE YOU ON INSTAGRAM? – If you make any of these recipes, please share a photo, tag @theorgansiedhousewife and add hashtag it #TOHDinners – I'd love to see what you're cooking!
MONDAY
Roast Veggie Salad with Pork Meatballs – I love this dinner idea! My family often have meatballs and roast veggies, but rarely together. You could even add a little pasta to this meal for the kids.
Find this Spicy Pork Meatball with Roasted Pumpkin Salad recipe here.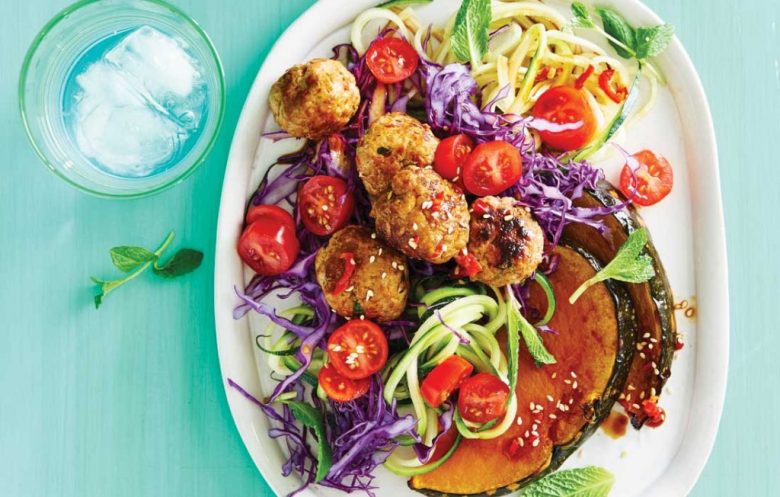 TUESDAY
Chicken Burritos – burritos are a super easy dinner, and are fun for the kids to help make too. I created the below recipe years ago, but this can be easily mixed up with different ingredients and sauces.
Find my Sweet Chilli, Ginger and Lemongrass Chicken Burritos recipe here.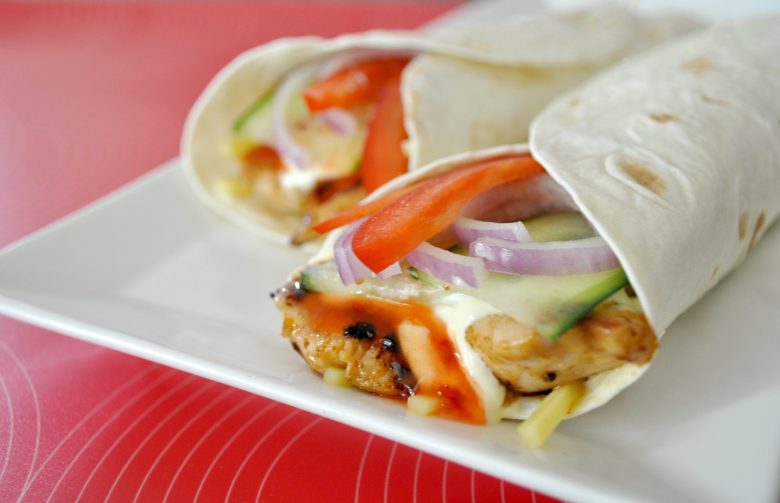 WEDNESDAY
Sweet Potato Salad with Pulled Pork – pulled pork is delicious, and even more so when teamed with sweet potato. Tenille combined these two ingredients into a yummy salad, but the options are endless! I am also loving the look of this stew which can be thrown together in just half an hour.
Find this 30-Minute Spicy Pork and Sweet Potato Stew recipe here.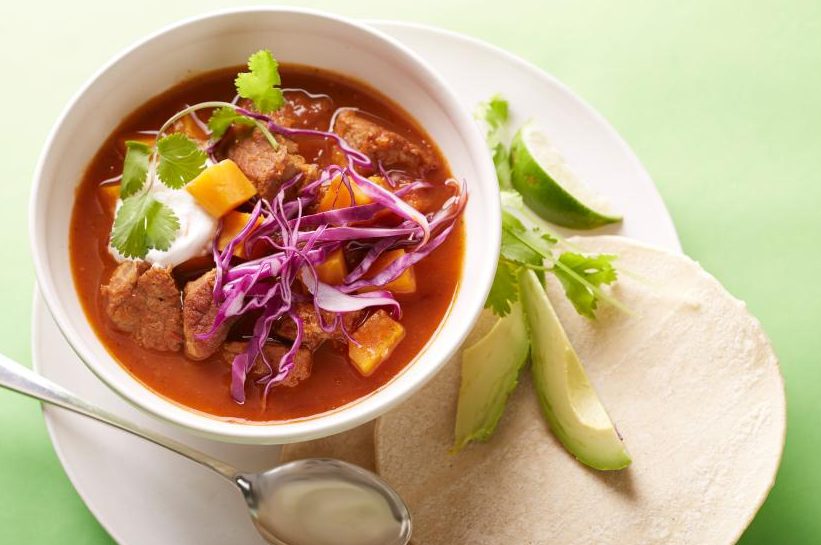 THURSDAY
Hamburgers – I am loving these meals on Tenille's family meal plan! Quick and easy, yet nutritious and so full of flavour. Burgers are always a great mid-week dinner option and creating this tasty hamburger below is as simple as picking up these Mexican Beef Burgers from the supermarket. Yum yum!
Find this Mexican-Style Beef Burger recipe here.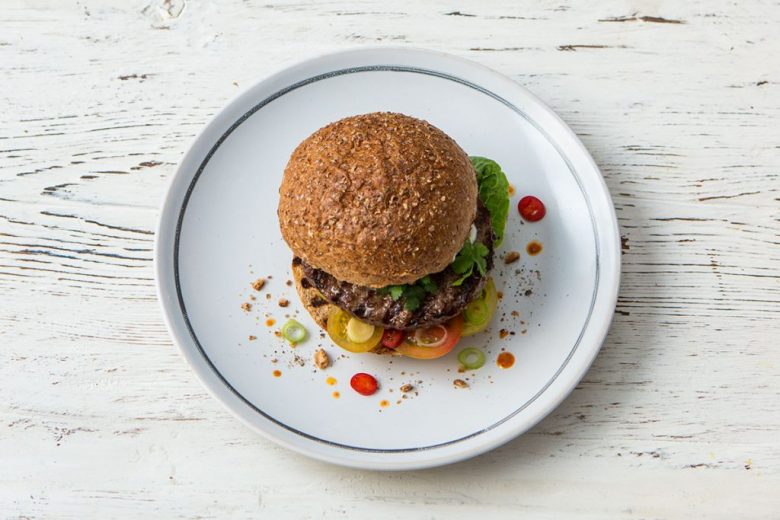 FRIDAY
Homemade Pizza – whether you pick up a ready-made pizza base from the supermarket like this one, or opt to make your own homemade pizza dough, pizzas are a fun budget-friendly dinner option. They make for great leftovers the next day too!
Find heaps of Homemade Pizza Topping Ideas here.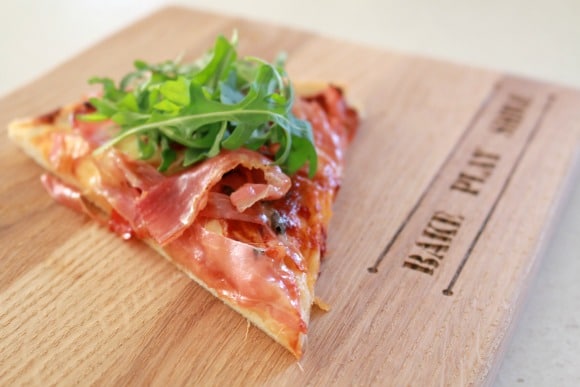 SATURDAY

Takeaway – Tenille's kids had sport on Saturday night that didn't finish until 7pm, so some easy takeaway fish and chips was on the cards that night. To ensure that she was fuelled enough to manage the troops, Tenille cleverly took herself salad with a little meat (this is a great way to keep costs down too!).
SUNDAY
BBQ – this is the best way to finish the week! Pop some steak, onion, hamburgers, sausages (the list goes on!) onto the barbecue and team with salad for an easy and tasty meal. I am loving this hotdog idea below with sausages and salad.
Find this Sausage Sizzle Skewers recipe here.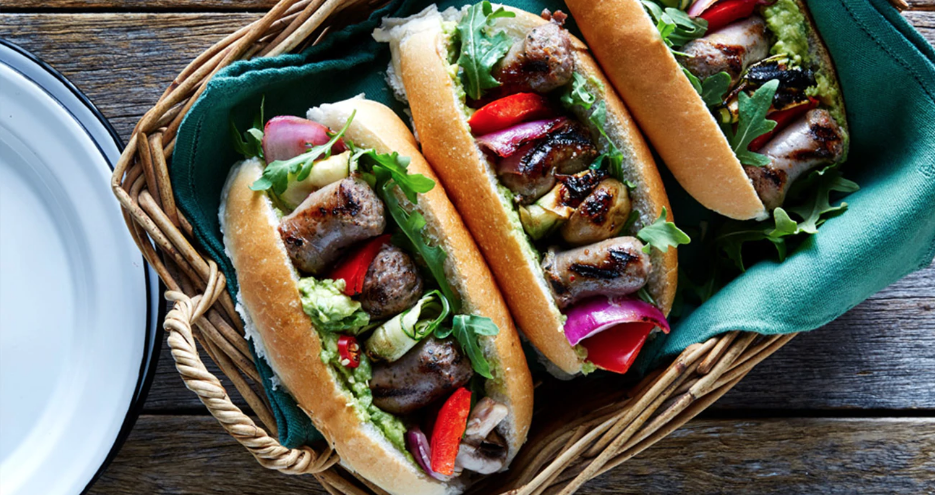 BAKING
Cheesy Bacon and Vegetable Muffins – I always like to have savoury muffins on hand in the freezer. They are great for popping in the kid's school lunchboxes and make easy afternoon snacks too. A batch of these babies can be whipped up in under half an hour.
Find my Cheesy Bacon and Vegetable Muffins recipe here.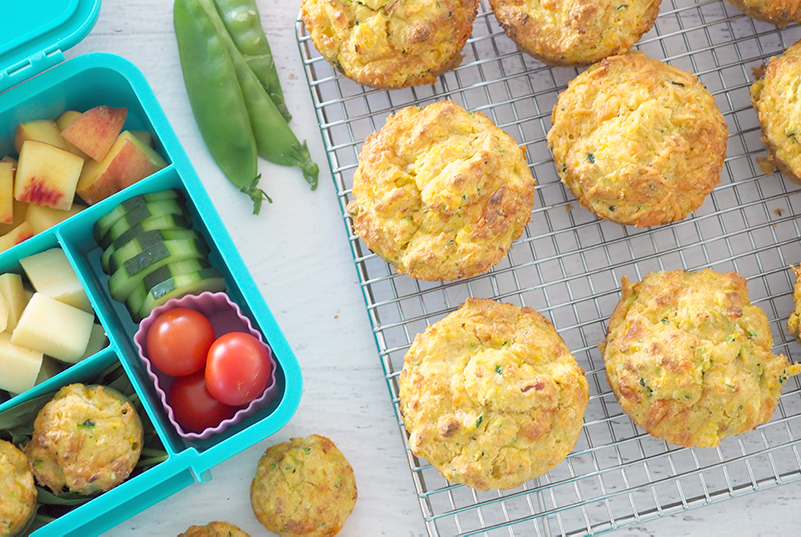 What is on your meal plan this week?
Please share your family's weekly meal plan in the comments below. I'll pick one to share every few weeks instead of mine as it's great to get variety and share what other families eat too!
---
Pin this image below to Pinterest!