A weekly family meal plan that's bursting with fresh flavour, colourful ingredients, and quick and easy recipes that will get you through a busy week.
Summer is officially behind us, which is why I'm filling my family's dinner table with fresh summer salads before the cold weather sets in. There are also a few hints of winter meals starting to sneak into my weekly meal plan – I even got the slow cooker out one night this week. Enjoy!
Find more of my meal planning tips here:
Grocery Shopping List Pad
Weekly Planner Pad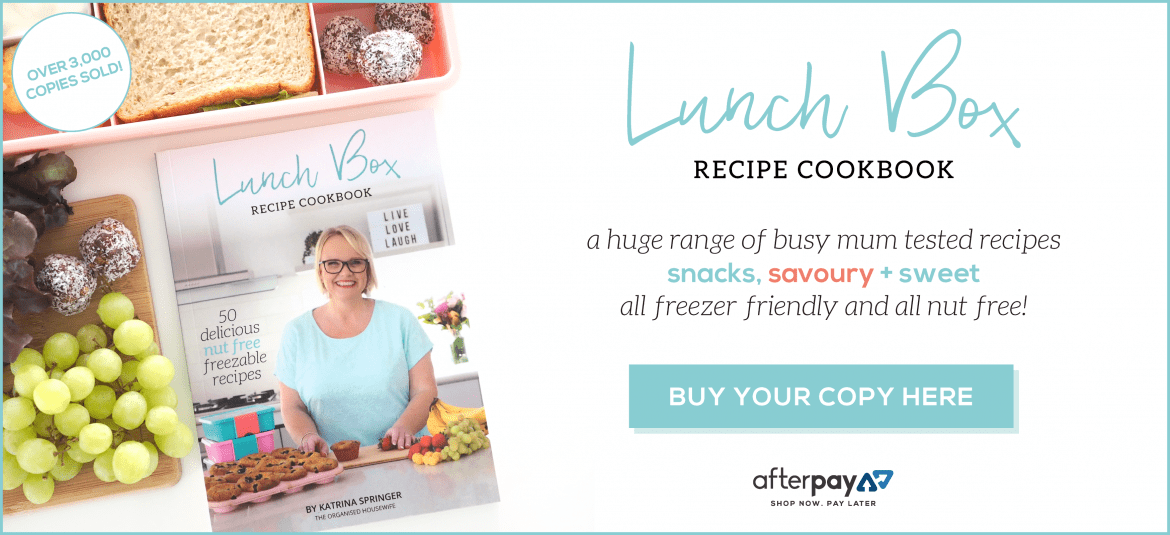 ARE YOU ON INSTAGRAM? – If you make any of these recipes, please share a photo, tag @theorgansiedhousewife and add hashtag it #TOHDinners – I'd love to see what you're cooking!
MONDAY
Grilled Salmon and Veggies – this is an easy, quick and healthy meal. I serve my grilled salmon with steamed broccoli, cauliflower, carrot, beans and peas. I do these veggies in the microwave which only takes about 6 minutes.
Find my Microwave Vegetables recipe here.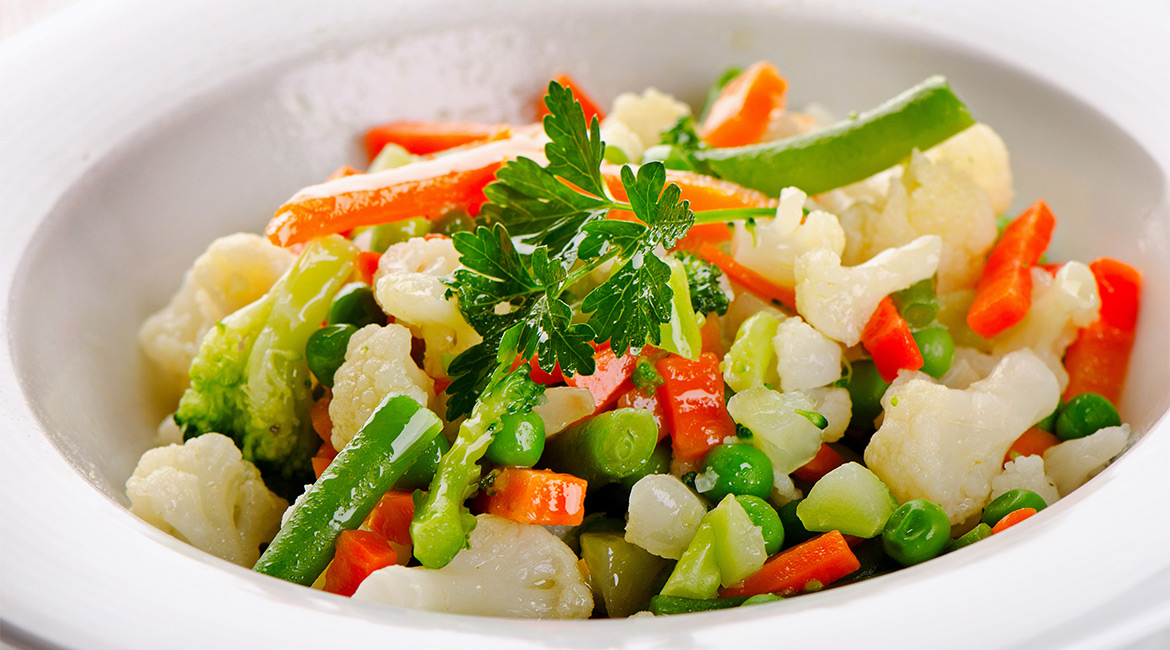 TUESDAY
Chicken Pumpkin Tortilla Bake – this is one of my hubby's favourite dinners! We love Mexican in our house, so this easy enchilada inspired dish is a definite winner with my family.
Find my Chicken Pumpkin Tortilla Bake recipe here.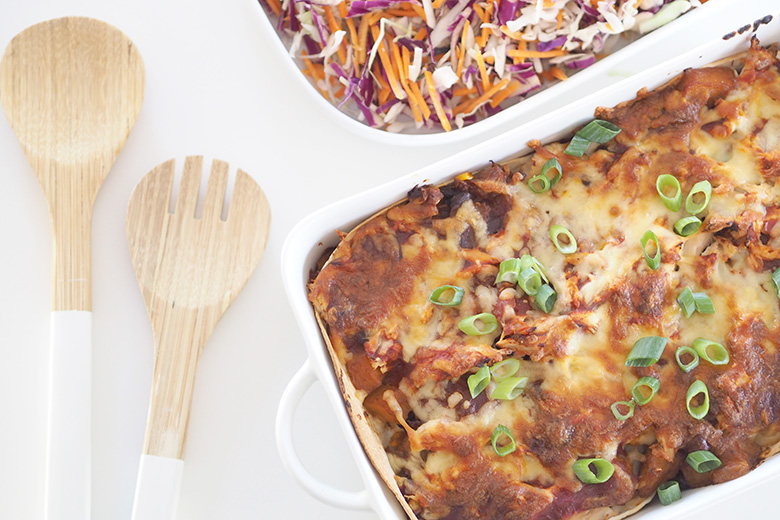 WEDNESDAY
Chicken and Pineapple Salad – I am making the most of the warmer weather whilst it's still here, and enjoying a few salads. I am not normally a fan of pineapple but the combination of the teriyaki chicken and the pineapple in this dish is to die for!
Find my Teriyaki Chicken Salad with Pineapple recipe here.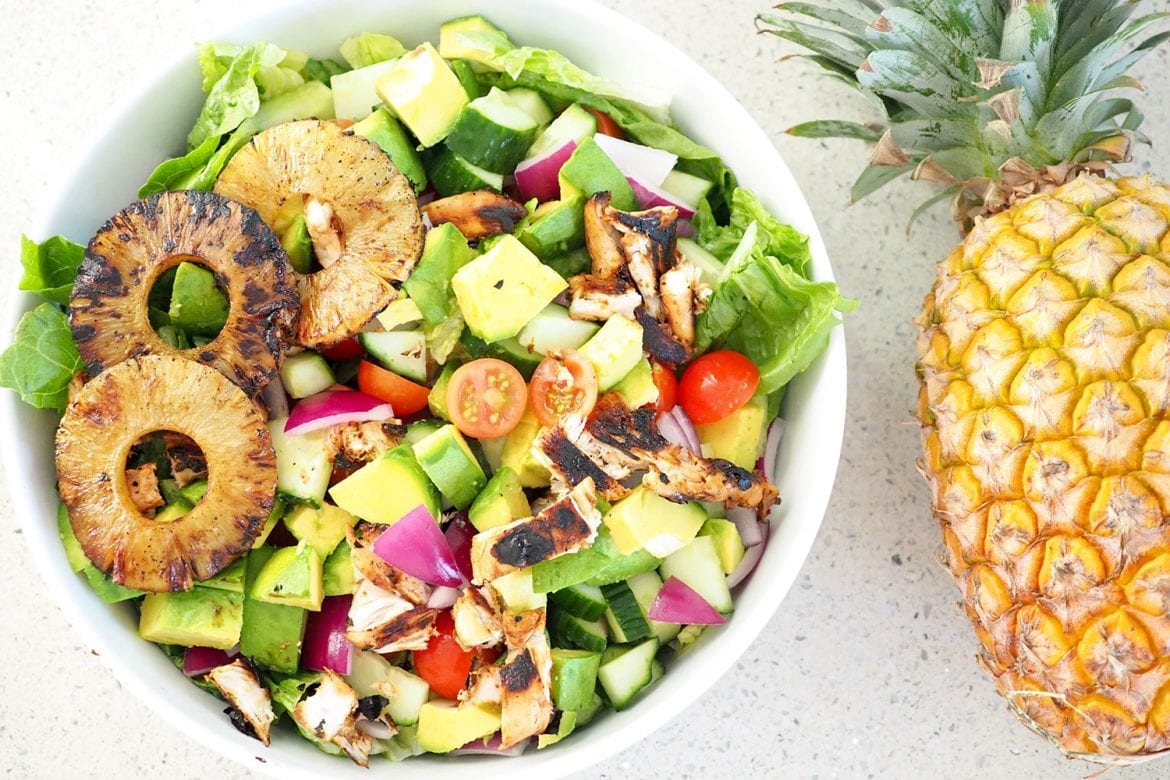 THURSDAY
Meat Pies and Chips – don't feel pressured to make all your home cooked meals fancy. We often cook Sargents meat pies and serve them with chips, or salad if we're trying to be a bit healthier. If you're feeling more ambitious though, try your hand at this tasty looking recipe below.
Find this Individual Chunky Beef Pies recipe here.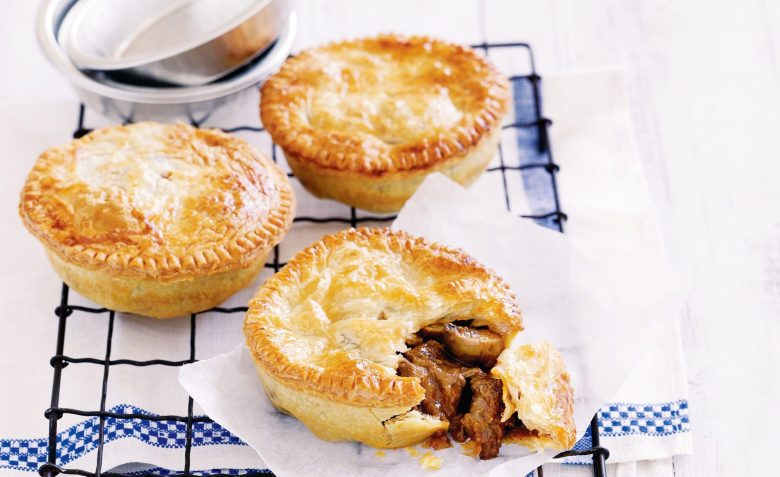 FRIDAY
Chicken Parmi – there's no need to head out in order to get a good parmigiana. You can easily make a chicken parmi at home with a store bought chicken schnitzel. This recipe below takes 5 minutes to prep and is ready 20 minutes later.
Find this Easy Chicken Parmigiana recipe here.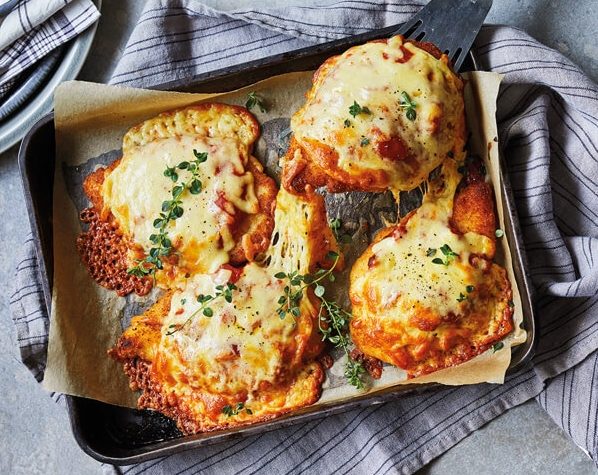 SATURDAY

Steak and salad – a simple steak teamed with an interesting salad always makes for a lovely meal. I love salads that team egg, avocado and tomato together. If you're wanting to forgo the steak, you could bulk up this salad by increasing the egg and avocado, or perhaps add in some toasted croutons and bacon bits.
Find this Tomato and Avocado Egg Salad recipe here.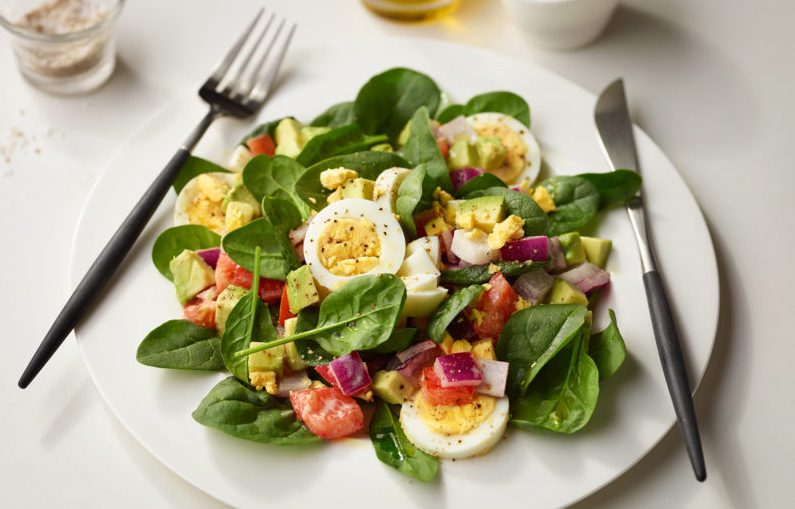 SUNDAY
Slow Cooker Satay Chicken – I have started to pull out my slow cooker for the odd dinner. I made this on Instagram the other night and received so many comments asking for the recipe. I will endeavour to get this to you very soon!
Recipe coming soon.
BAKING
Salted Caramel Bliss Balls – these are so easy to make and they taste delicious! If you especially love salted caramel like me, then you will love these!
Find my Salted Caramel Bliss Balls recipe here.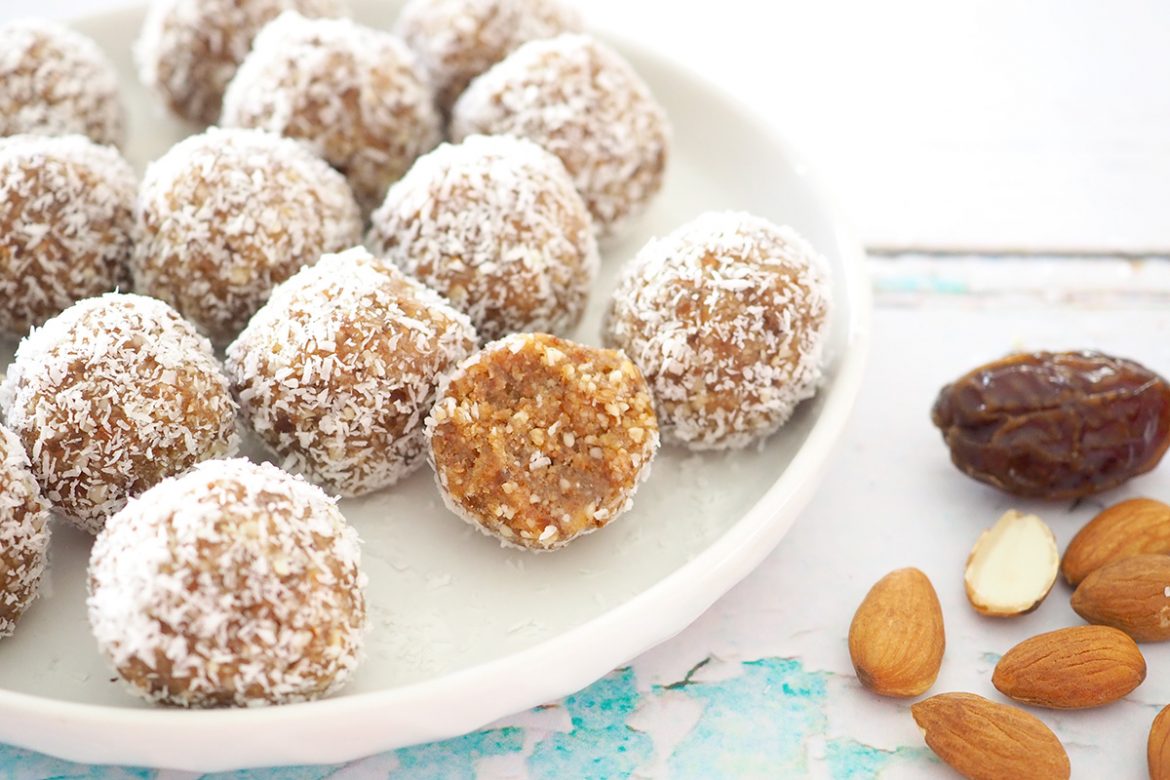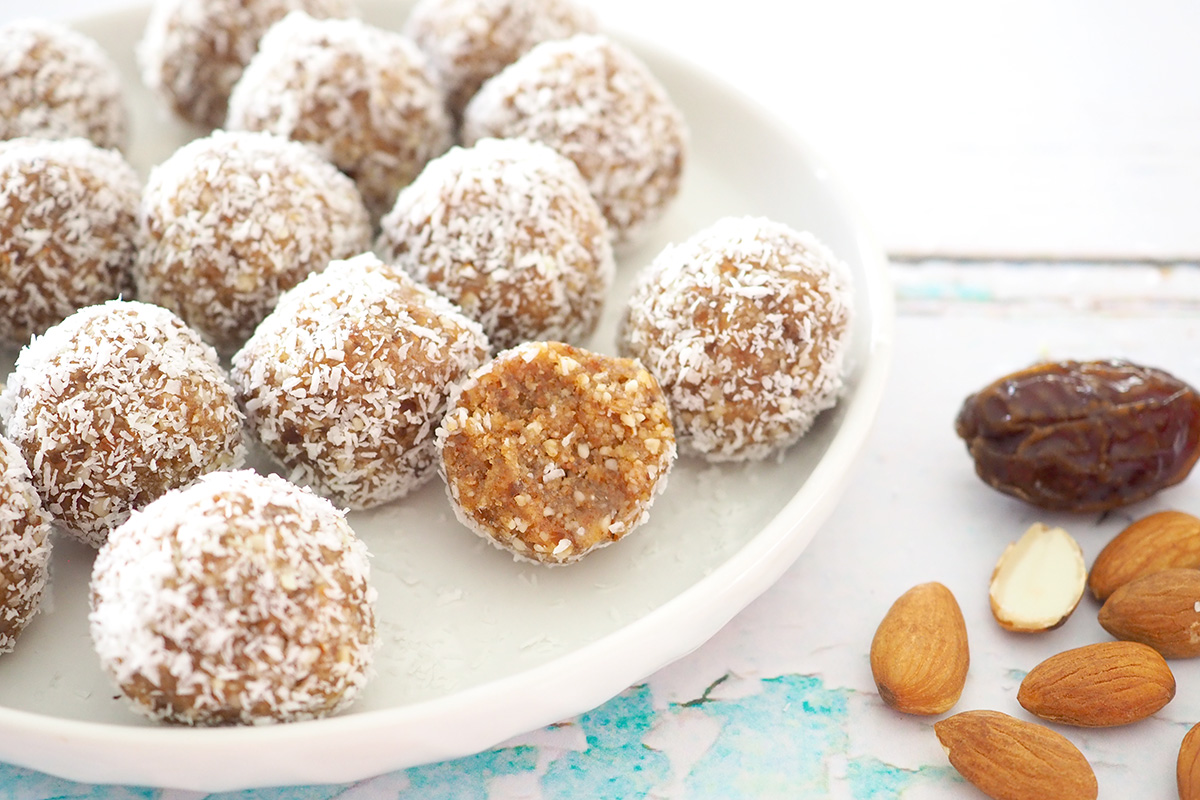 What is on your meal plan this week?
Please share your family's weekly meal plan in the comments below. I'll pick one to share every few weeks instead of mine as it's great to get variety and share what other families eat too!
---
Pin this image below to Pinterest!