A 7 day family meal plan that's bursting with fresh and delicious meals, all geared towards helping you deliver a week of stress-free dinners for your family.
Welcome back to the first weekly family meal plan of the year! With school back and the year once again hurdling ahead at full force, the need to get on top of everyday jobs (like dinners!) has never felt more necessary. Hopefully these meals help to inspire dinners at your house, and help you to create a meal plan that makes your busy weeks feel a little less so.
Find more of my meal planning tips here:
Grocery Shopping List Pad
Weekly Planner Pad


ARE YOU ON INSTAGRAM? – If you make any of these recipes, please share a photo, tag @theorganisedhousewife and add hashtag it #TOHDinners  – I'd love to see what you're cooking!
MONDAY
Caesar Salad – an easy crisp crowd-pleasing dish for a summer night that can be thrown together in under 20 minutes. If you're wanting something a little more substantial (or are catering to picky kiddies), add in some chicken schnitzel strips.
  Find this The Best Caesar Salad recipe here.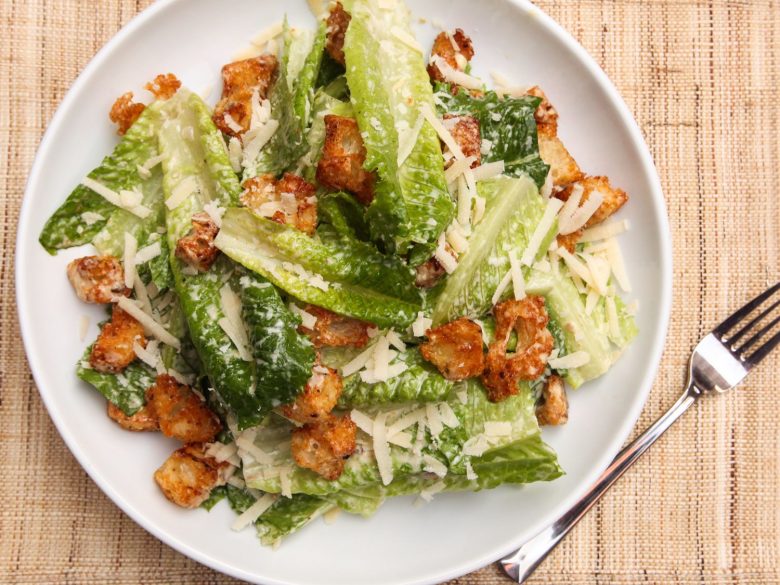 TUESDAY
Chicken Enchiladas – my family love Mexican meals, and this is a really simple dish that I often prep ahead of time. If you're particularly strapped for time you could even use a BBQ chicken straight from the deli.
  Find my Mexican Chicken Enchiladas recipe here.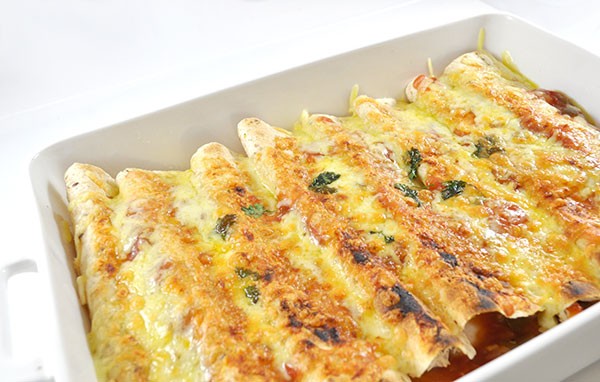 WEDNESDAY
Stir Fry – veggie stir fries are so simple and full of flavour. They are a great base for adding meats to as well – add chicken, beef strips, prawns, tofu, or simply have as a vegetarian dish.
  Find this 20-Minute Vegetable Stir Fry recipe here.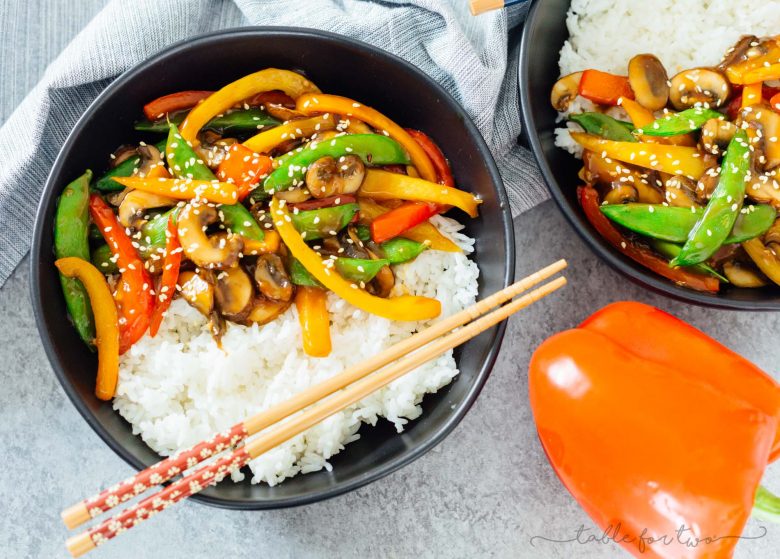 THURSDAY
Tuna Tacos – you don't get dinners much easier than those made with tinned tuna, and this one looks fresh and super delicious! It can be thrown together in less than 10 minutes too, making it the perfect mid-week meal for busy families.
  Find this Easy Canned Tuna Tacos recipe here.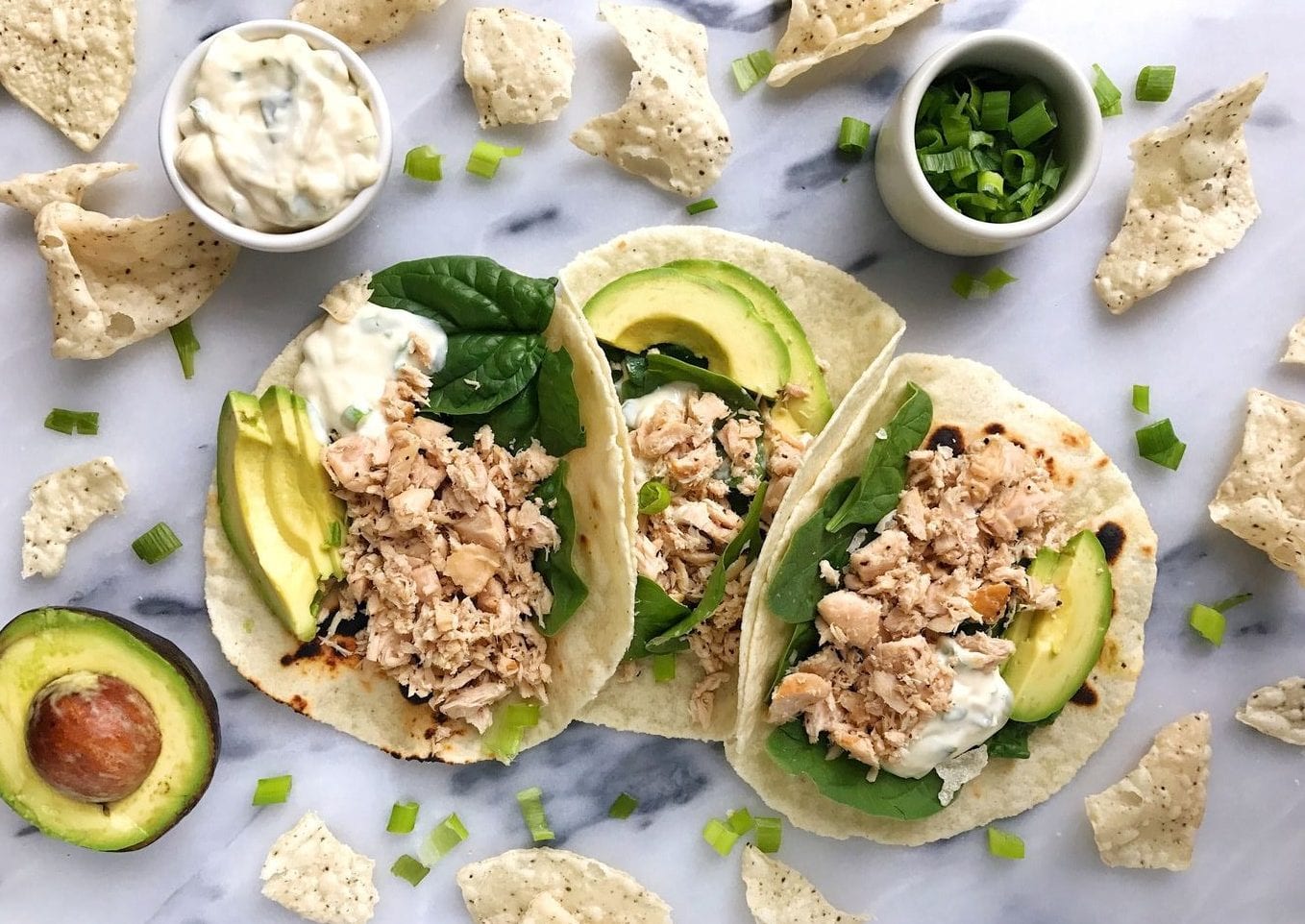 FRIDAY
Steak and Truffle Potatoes – steak is a staple in our home, but it's nice to jazz up this easy dish a little. This steak with truffled potatoes is literally bursting with flavours – so yummy!
  Find this Fillet Steak and Truffle Potatoes recipe here.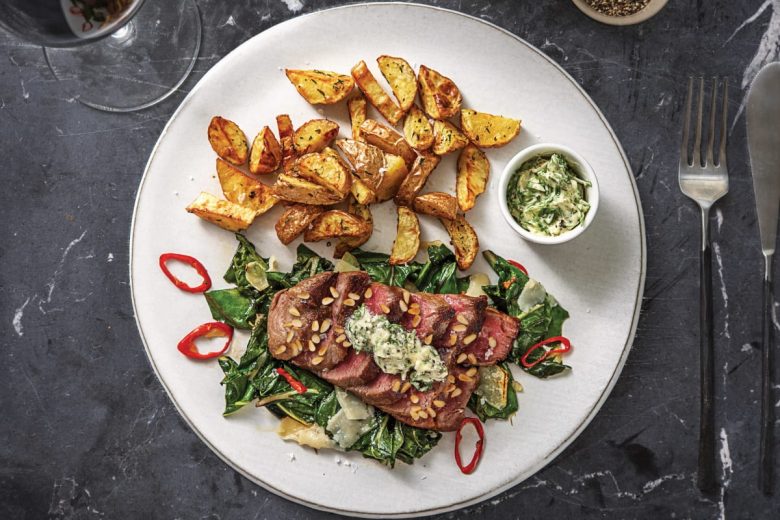 SATURDAY

Grilled Fish & Veggies – this is a fresh and healthy meal that takes less than half an hour to get on the dinner table. For hungry adults or growing bodies I would add in more veggies and possible an extra piece of fish each.
  Find my Healthy Baked Fish Parcels with Vegetables recipe here.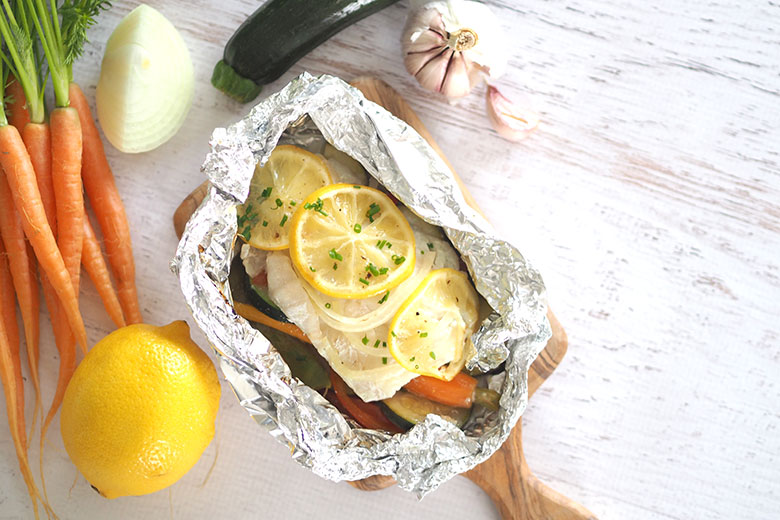 SUNDAY
Creamy Chorizo Pasta – So many people asked me for this recipe after I shared it in my Instagram stories last year. It's super easy, extremely delicious, and a great quick dinner idea for the whole family.
  Find my Creamy Chorizo Pasta recipe here.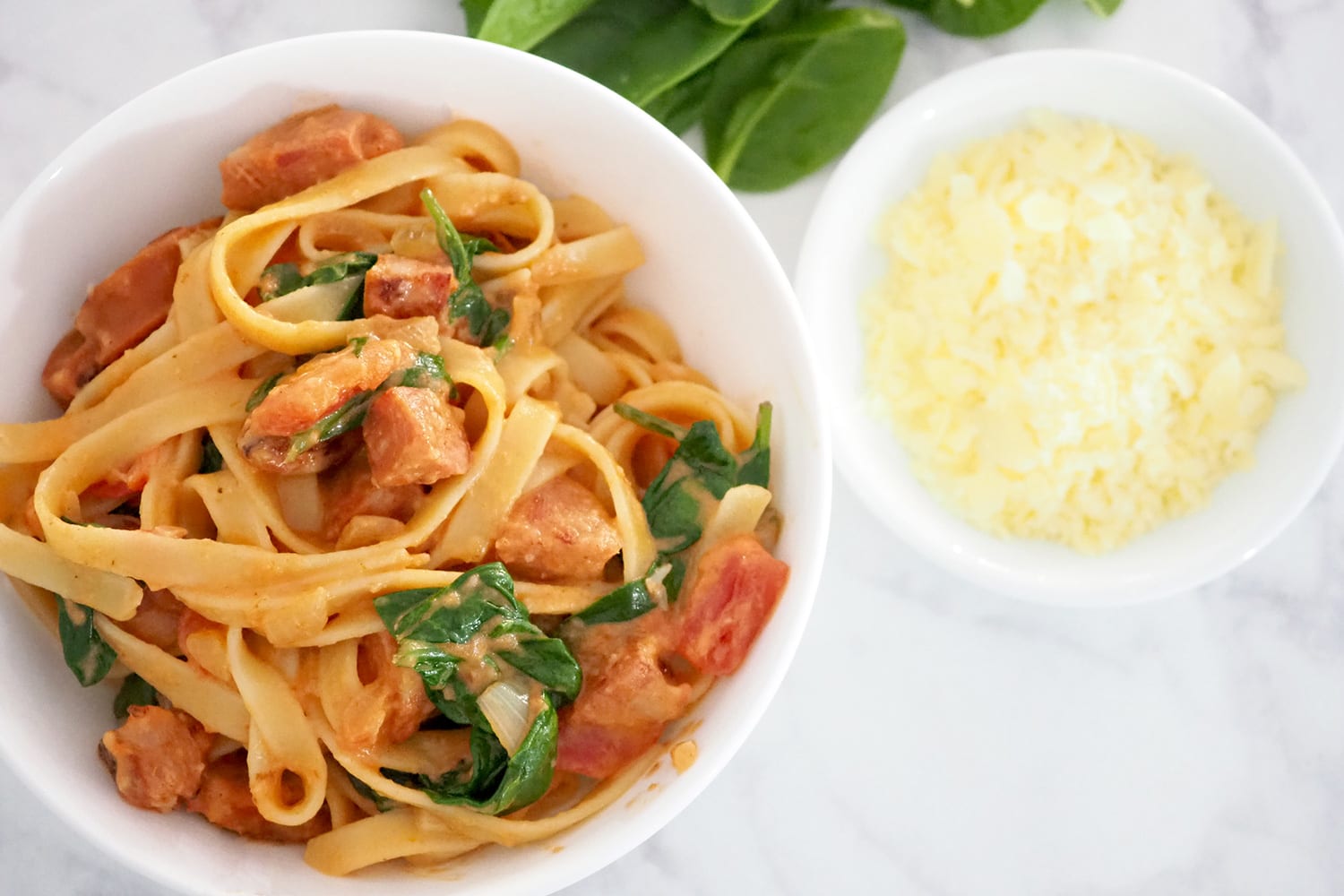 BAKING
Lunchbox Bites – school is back so all my baking at the moment seems to be geared towards stocking up my children's lunchboxes. These Ham, Veggie and Noodle Lunchbox Bites are a delicious and nutritious alternative to boring school sandwiches.
  Find my Ham, Vegetable and Noodle Lunchbox Bites recipe here, or my Banana Chocolate Energy Balls here (also pictured).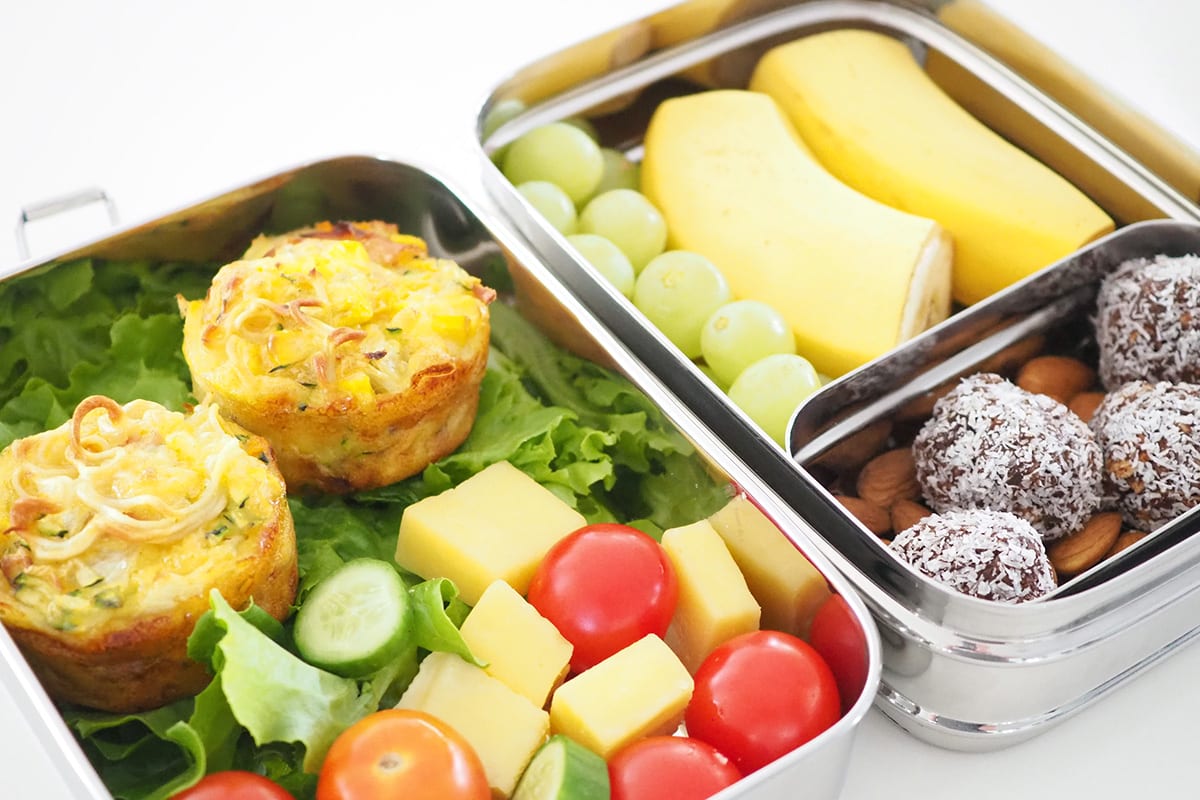 What is on your meal plan this week?
Please share your family's weekly meal plan in the comments below. I'll pick one to share every few weeks instead of mine as it's great to get variety and share what other families eat too!
---
Pin this image below to Pinterest!