This family meal plan will help take the chaos out of your week, and breathe a little calmness into dinner time instead – plus it looks really delicious!
My weeks can get very busy, and I find that creating a meal plan – even if it's just a guide – helps to take the stress and chaos out of my week. A 7 day meal plan allows me to organise my groceries around this plan too, which prevents last minute trips to the supermarket.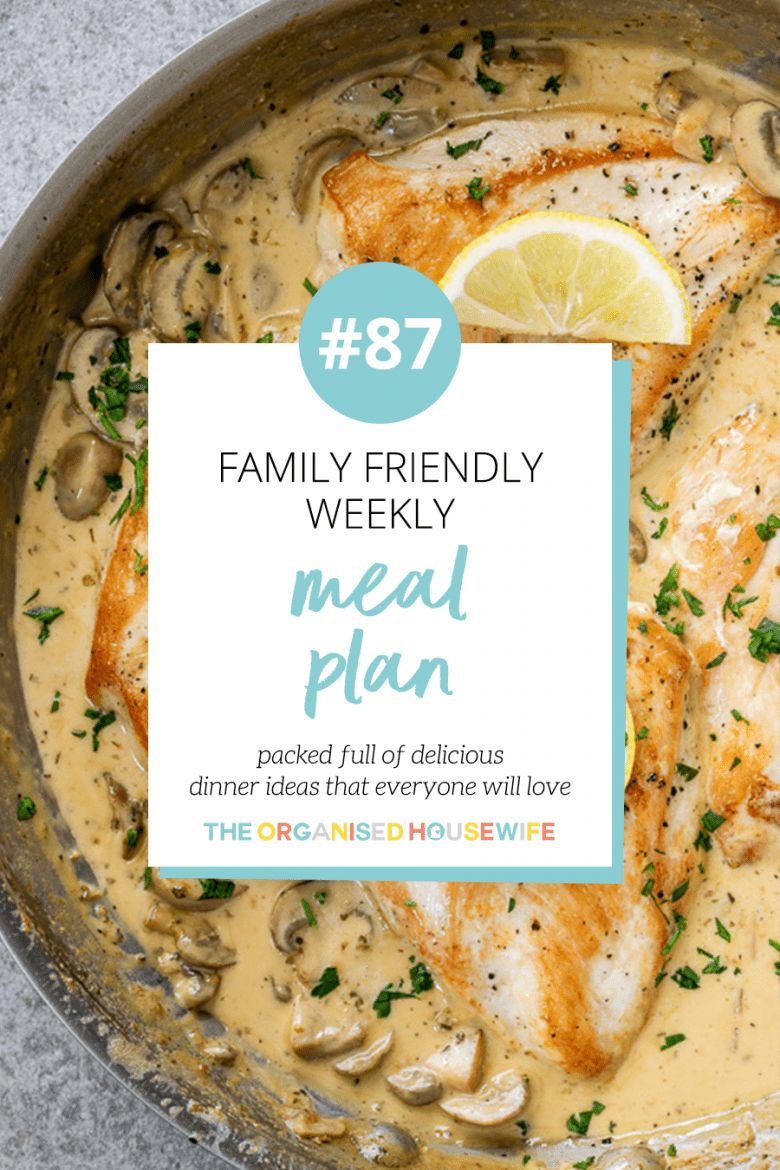 Find more of my meal planning tips here:

ARE YOU ON INSTAGRAM? – If you make any of these recipes, please share a photo, tag @theorganisedhousewife and add hashtag it #TOHDinners  – I'd love to see what you're cooking!
MONDAY
Chicken and Sweet Potato Lasagne – This lasagna is a great twist on the traditional beef lasagna, with the delightful addition of hidden vegetables like carrots, zucchini, capsicum, onion, sweet potato and spinach.
  Find my Chicken and Sweet Potato Lasagna recipe here.
TUESDAY
Lamb, Capsicum and Onion Skewers – These look absolutely delicious and are a great way to use lamb! Serve with salad or mash to bulk out this meal.
  Find this Lamb, Capsicum and Onion Skewers recipe here.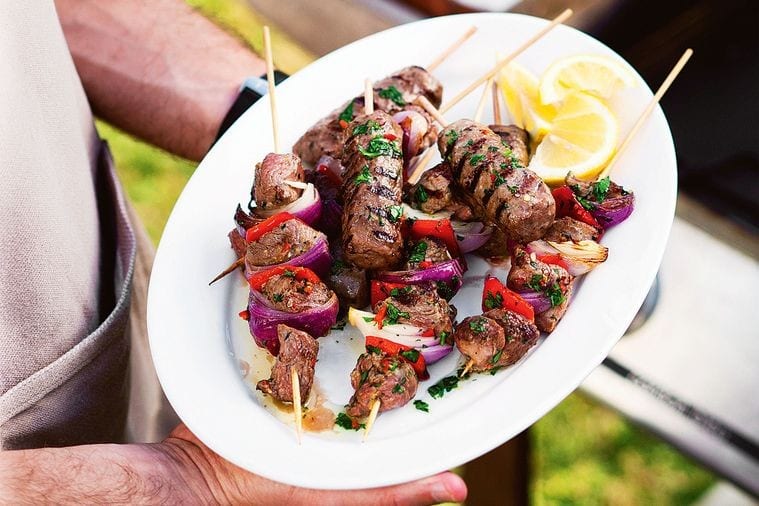 WEDNESDAY
Slow Cooker Asian Chicken Salad – I love using my slow cooker because it really takes the hassle out of dinner times for me, but I don't want to eat hot dishes in summer. This meal offers me the convenience of my slow cooker, but with the crisp freshness of a dish that suits the warmer weather perfectly.
  Find my Slow Cooker Asian Chicken Salad recipe here.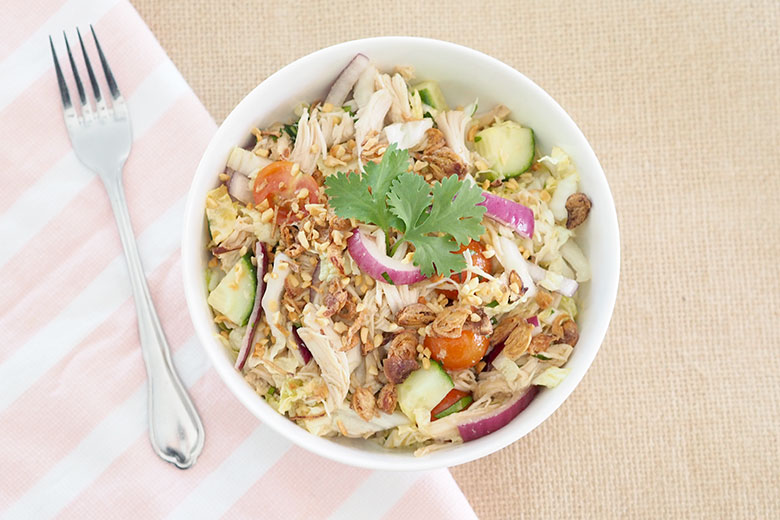 THURSDAY
Sweet Potato Beef Nachos – I love, love, love sweet potato chips and can just imagine the delicious flavour complimenting the nacho mince!
  Find this Sweet Potato Beef Nachos recipe here.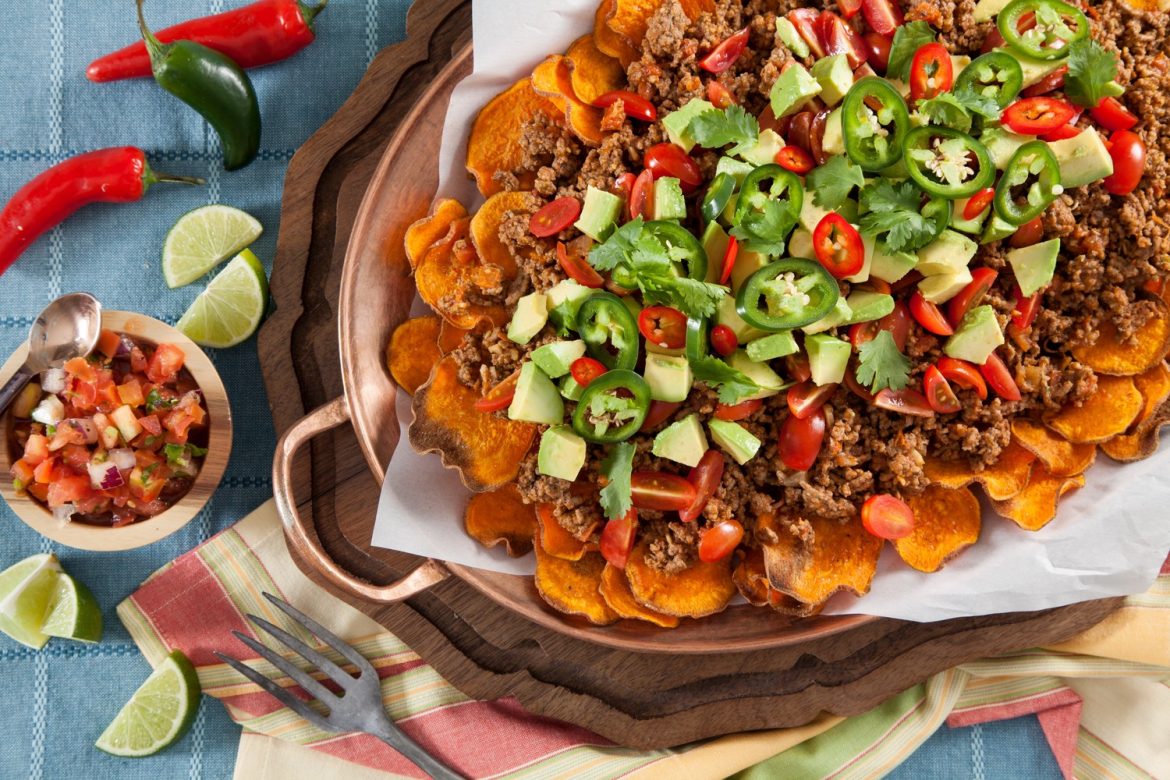 FRIDAY
Parmesan Baked Fish Fingers – Friday night fish & chips, yes please! These fish fingers are easy to make and are sure to be a hit with the kids.
  Find this Parmesan Baked Fish Fingers recipe here.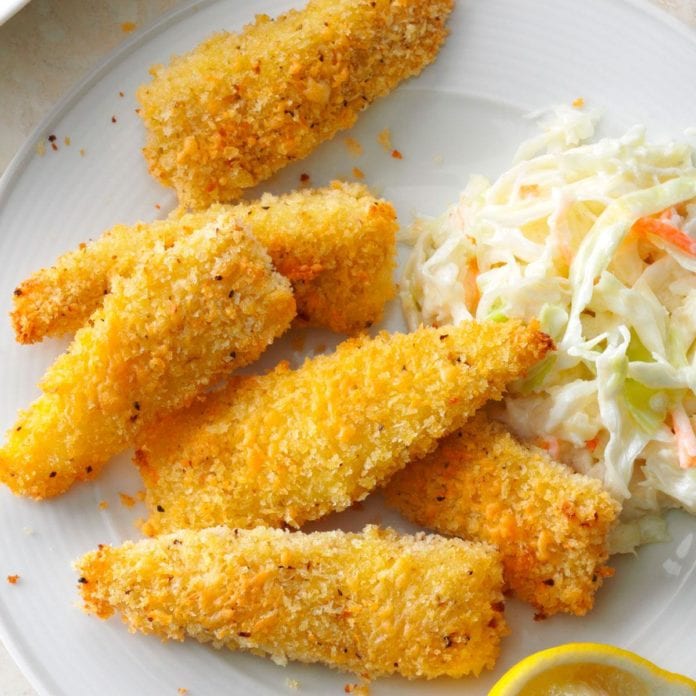 SATURDAY

Bangers and Mash – simple meat and veggie meals are my favourite, and you can't go past a good bangers and mash! I cooked basic beef sausages and served them with my delicious Thermomix Mashed Potato recipe (it's so yummy) and some steamed veggies.
  Find my Thermomix Mashed Potato recipe here.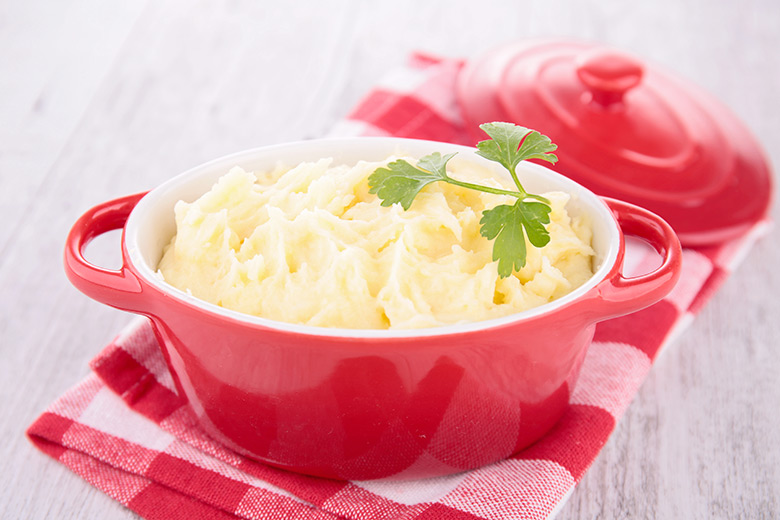 SUNDAY
Easy Creamy Mushroom Chicken – this recipe is great for nights when you need dinner on the table fast. Serve with rice, pasta or steamed veggies!
  Find this Easy Creamy Mushroom Chicken recipe here.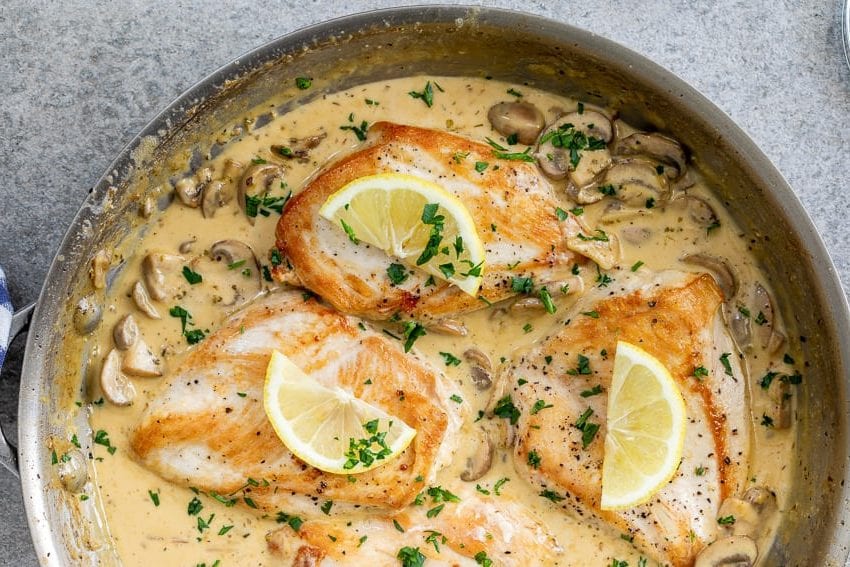 BAKING
Blueberry Muffins with Crunchy Topping – these are great to have on the go for breakfast, to pack in the kid's lunchboxes or as a snack with a cuppa. And they are freezer friendly too!!
  Find my Blueberry Muffins with Crunchy Topping recipe here.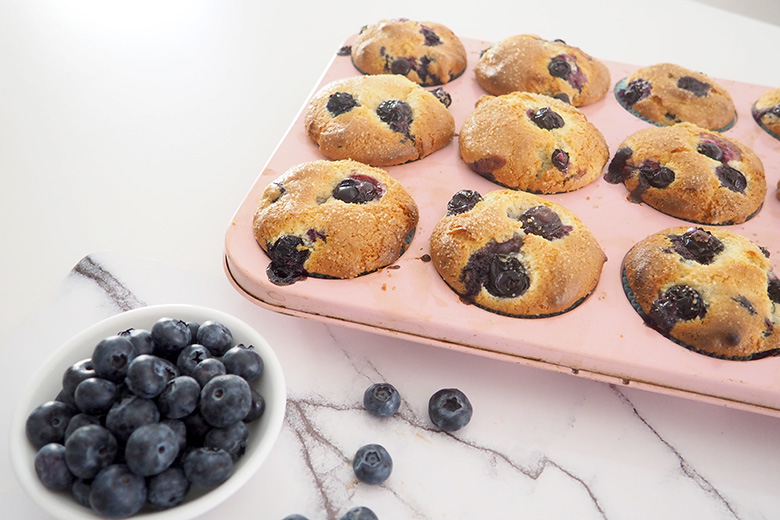 What is on your meal plan this week?
I would truly love for you to share your family's weekly meal plan in the comments below (email me photos too if you wish), I'll pick one to share every few weeks instead of mine as it's good to get variety and share what other families eat too!