A reader inspired weekly meal plan that comes jam-packed with fresh, bright, colourful meals to help get you through 7 days of dinners.
I love to share what The Organised Housewife community are putting on their plates each week, which is why I like to share a reader's meal plan every few weeks. This week's family meal plan comes courtesy of Louise, who apparently has her meal plans sorted right up until Christmas (wow!).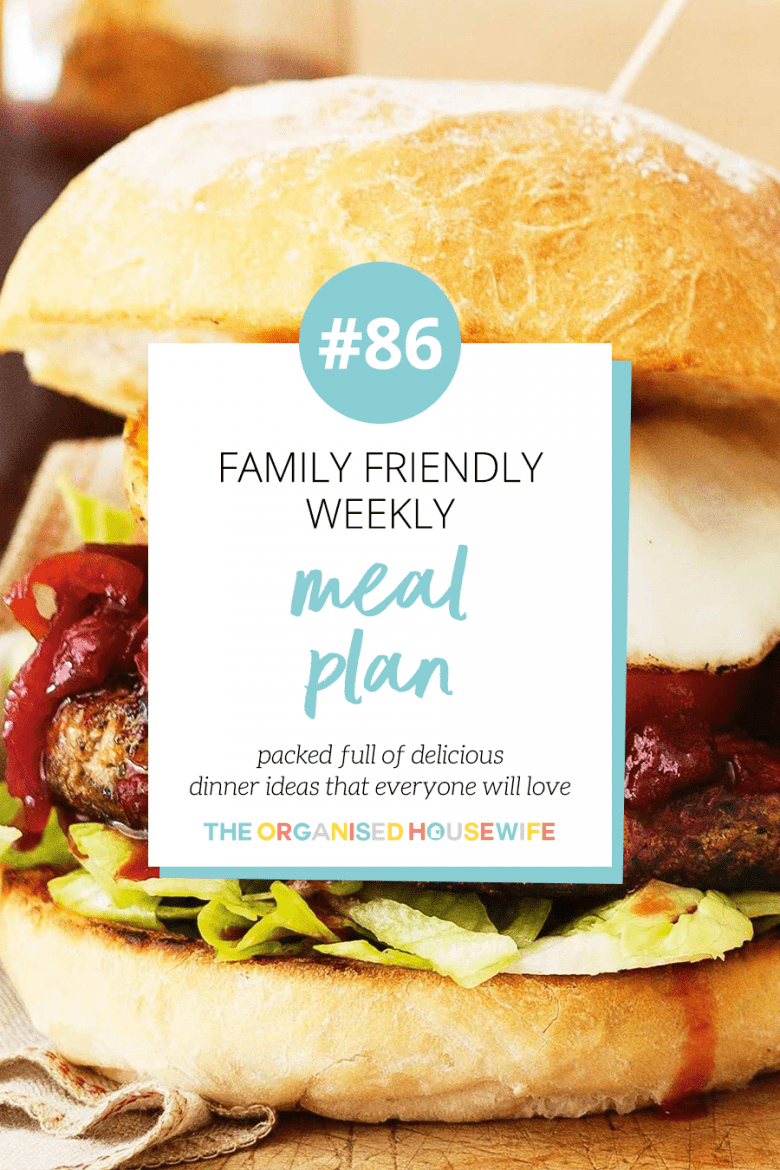 Find more of my meal planning tips here:

ARE YOU ON INSTAGRAM? – If you make any of these recipes, please share a photo, tag @theorganisedhousewife and add hashtag it #TOHDinners  – I'd love to see what you're cooking!
MONDAY
Hamburgers (with the lot!) – I would recommend getting the kids in some old clothes for this dinner because it's likely to be messy, LOL! The best thing about hamburgers with the lot, is the endless options for healthy tasty add-ons.
  Find this Aussie Burgers With The Lot recipe here.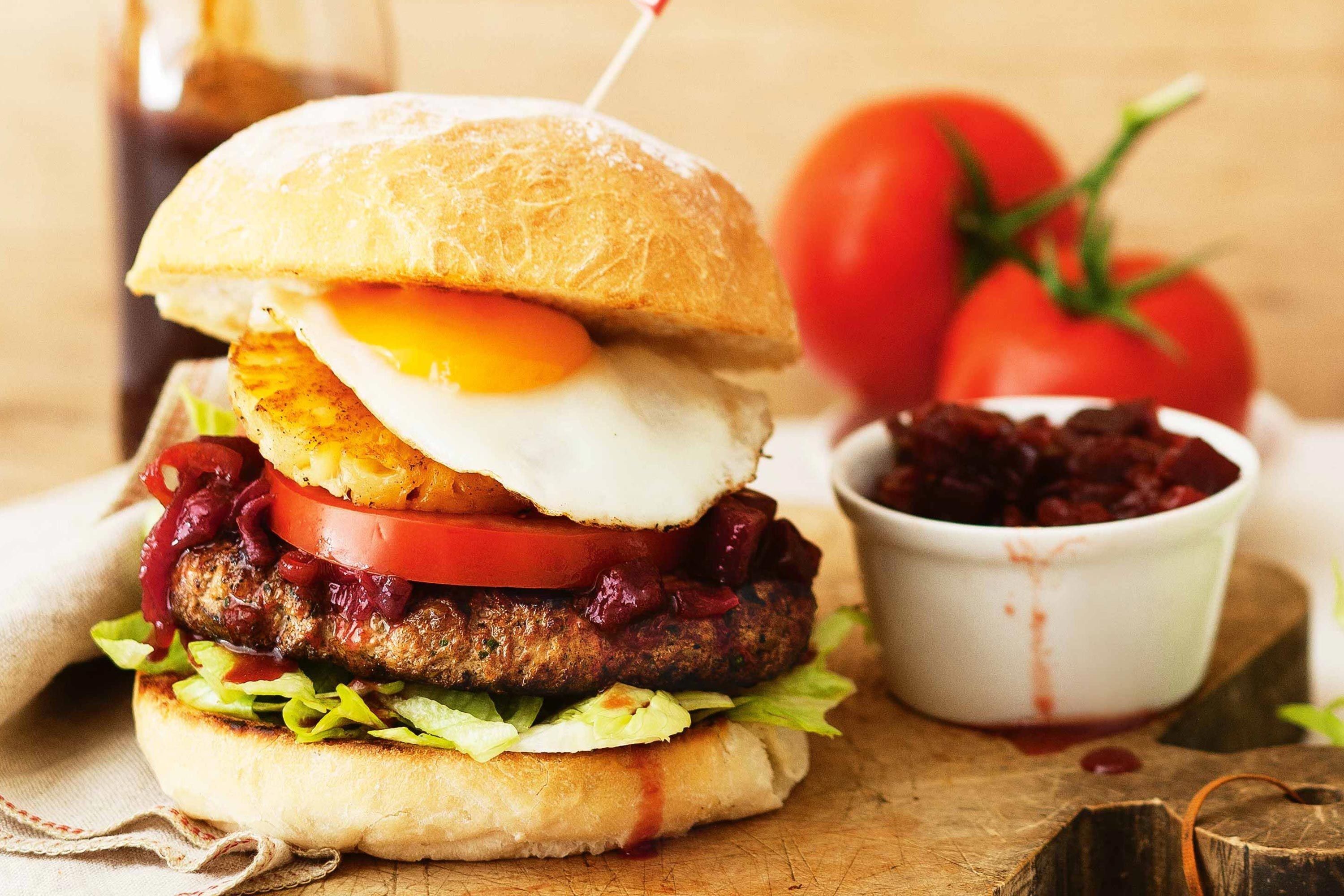 TUESDAY
Sausages, Creamy Potato Bake and Veggies – this is such a hearty meal! The good thing about potato bake is that it makes a yummy side to most meats, whilst also being a fabulous stand-alone dish when spruced up with extra bacon or veggies.
  Find my No-Fail Creamy Potato Bake recipe here.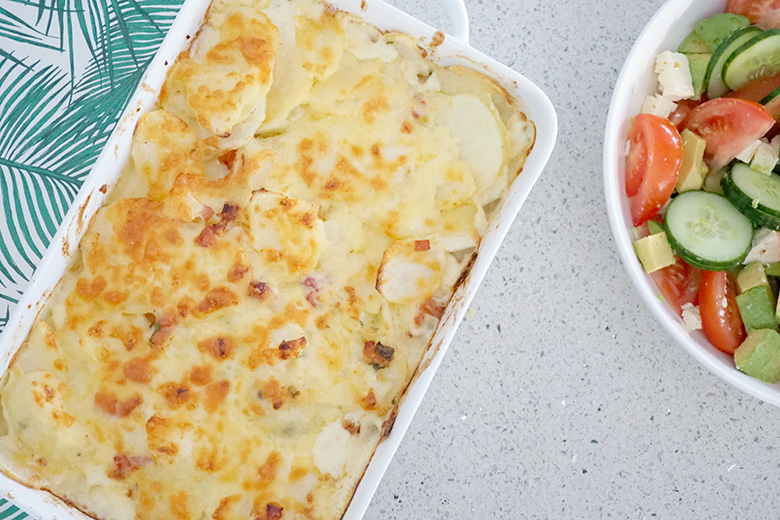 WEDNESDAY
Fish Cakes and Veggies – fish cakes are great for busy nights because they're so quick and easy to make – they can even be made ahead of time and frozen. The recipe below includes salmon and sweet potatoes, and looks absolutely delicious!
  Find this Salmon and Sweet Potato Fishcakes recipe here.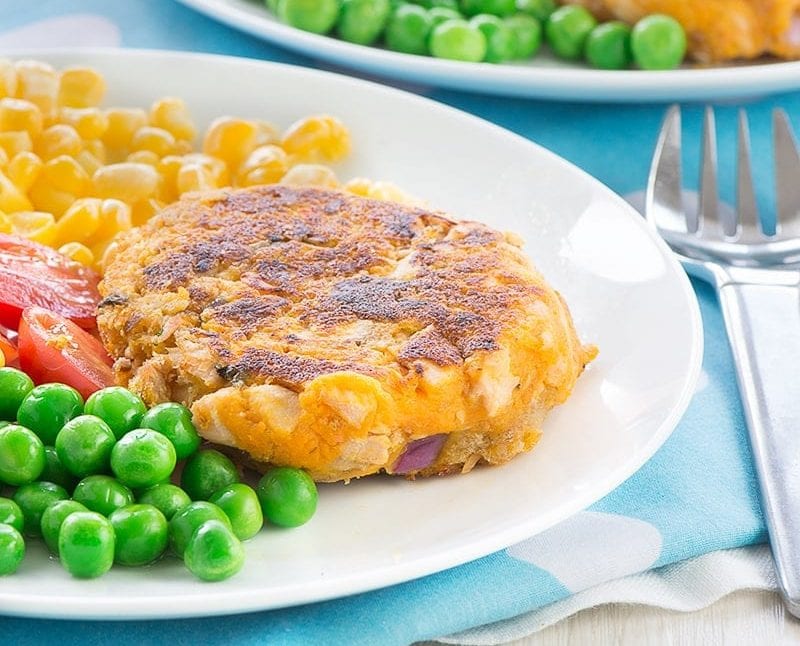 THURSDAY
Lemon Chicken Stir Fry – a stir-fry is a great dish for adding in heaps of yummy colourful veggies, and they come together pretty quickly too! I am loving the look of this fresh stir-fry with hints of honey, lemon, and ginger. Yum yum!
  Find this Honey, Lemon and Ginger Chicken Stir-fry recipe here.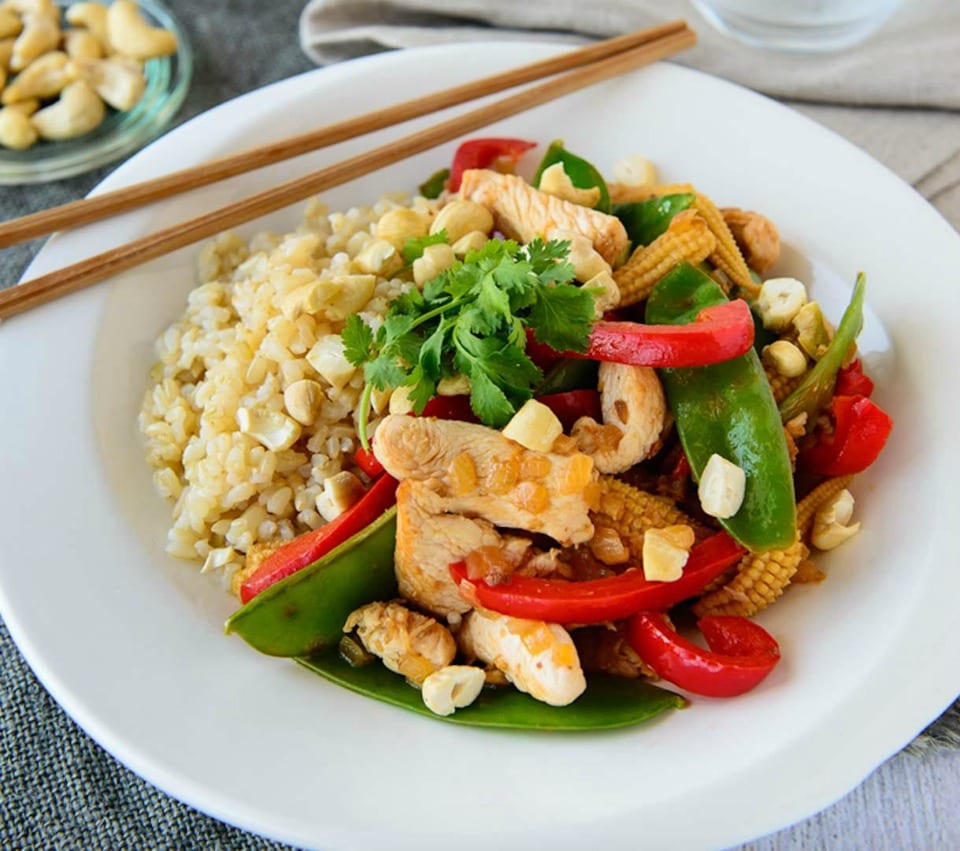 FRIDAY
Chicken Pasties and Salad – if you're wanting to make your pasties from scratch (you could always purchase pre-made ones for busy weeks), these ones look super yummy and are packed with veggies. Louise served her chicken pasties with a fresh green salad.
  Find this Chicken, Leek and Kale Pasties recipe here.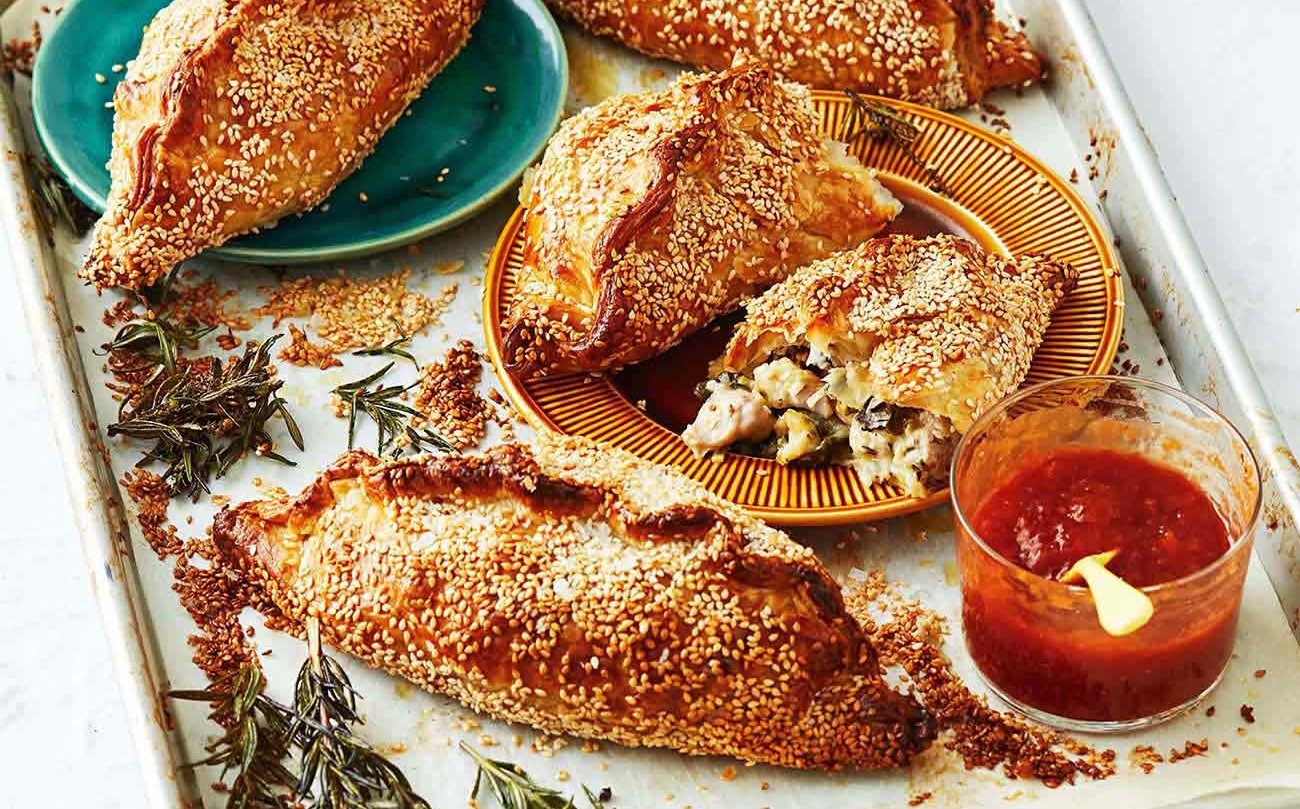 SATURDAY

Steak and Chips – Louise served her steak up with green peppercorn sauce (yum!), veggies and a side of chips. This dinner is the perfect Saturday night meal in my mind.
  Find this Pepper-Sauce Steak with Oven-Baked Chips recipe here.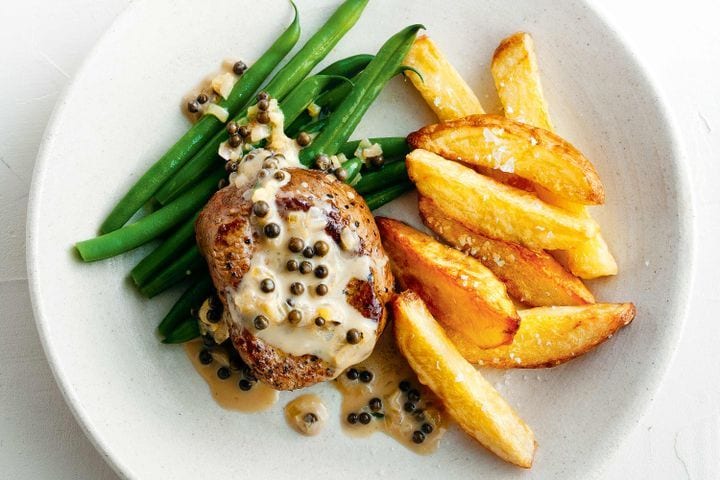 SUNDAY
Chicken Bake with Salad – I love a good chicken bake because in addition to being a hearty meal, it's also an easy dish to switch up. My recipe below has tasty roast pumpkin in it, but Louise made her bake with Broccoli instead – yummy!
  Find my Chicken and Roast Pumpkin Pasta Bake recipe here.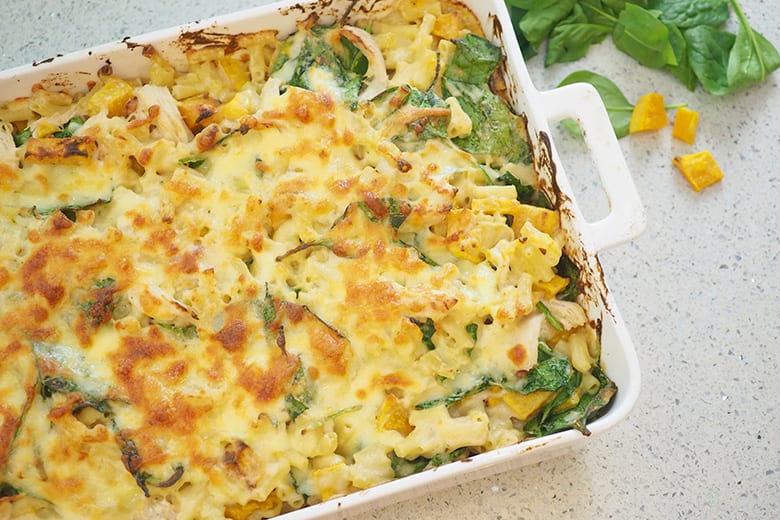 BAKING
Hummingbird Cake – this delicious cake is a little bit naughty, so is definitely a sometimes food. The cream cheese icing really is so yummy – it the icing on the cake!
  Find my Hummingbird Cake with Cream Cheese Icing recipe here.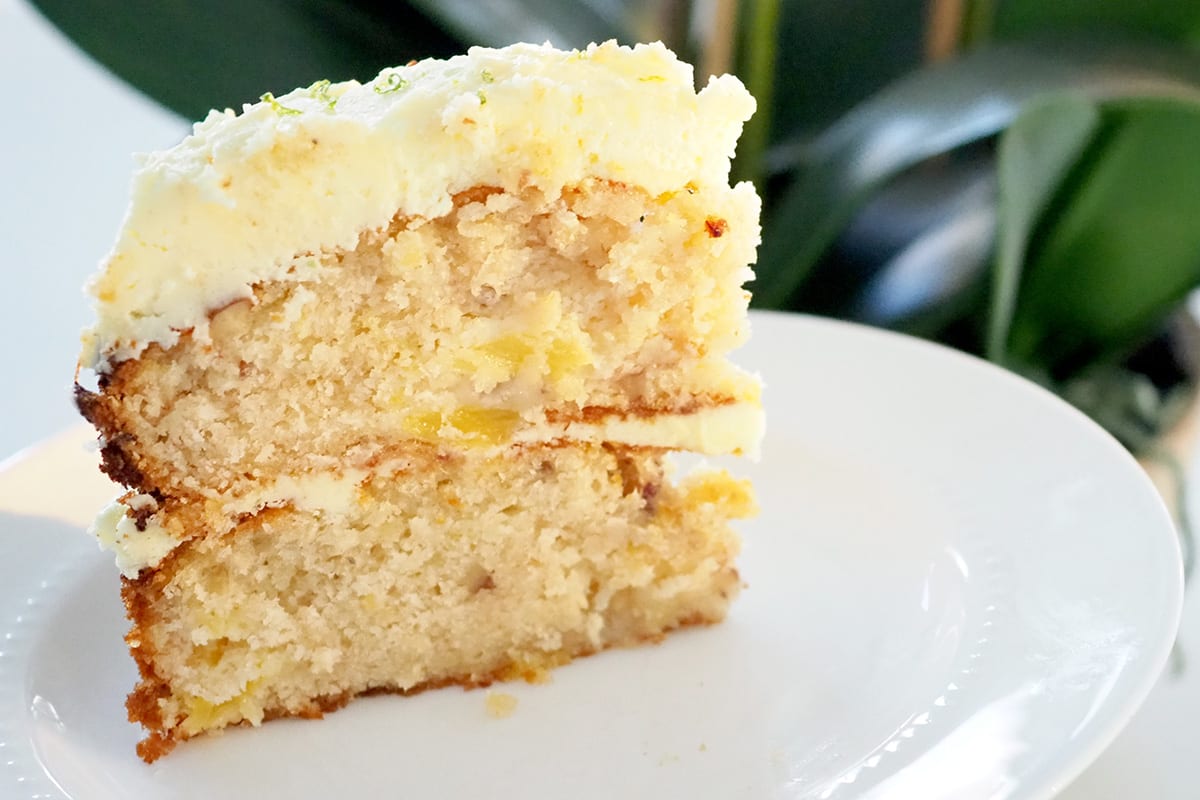 What is on your meal plan this week?
I would truly love for you to share your family's weekly meal plan in the comments below (email me photos too if you wish), I'll pick one to share every few weeks instead of mine as it's good to get variety and share what other families eat too!