This 7 day family meal plan is the perfect companion to a busy week as it's bursting with delicious fresh dinners that are full of flavour!
The last school term of the year kicked off in Queensland last week, and I wanted to make sure my kids had meals that kept their tummies full and their brains firing for the first week back. Hopefully, this meal plan will help you and your children hit the ground running in Term 4 too!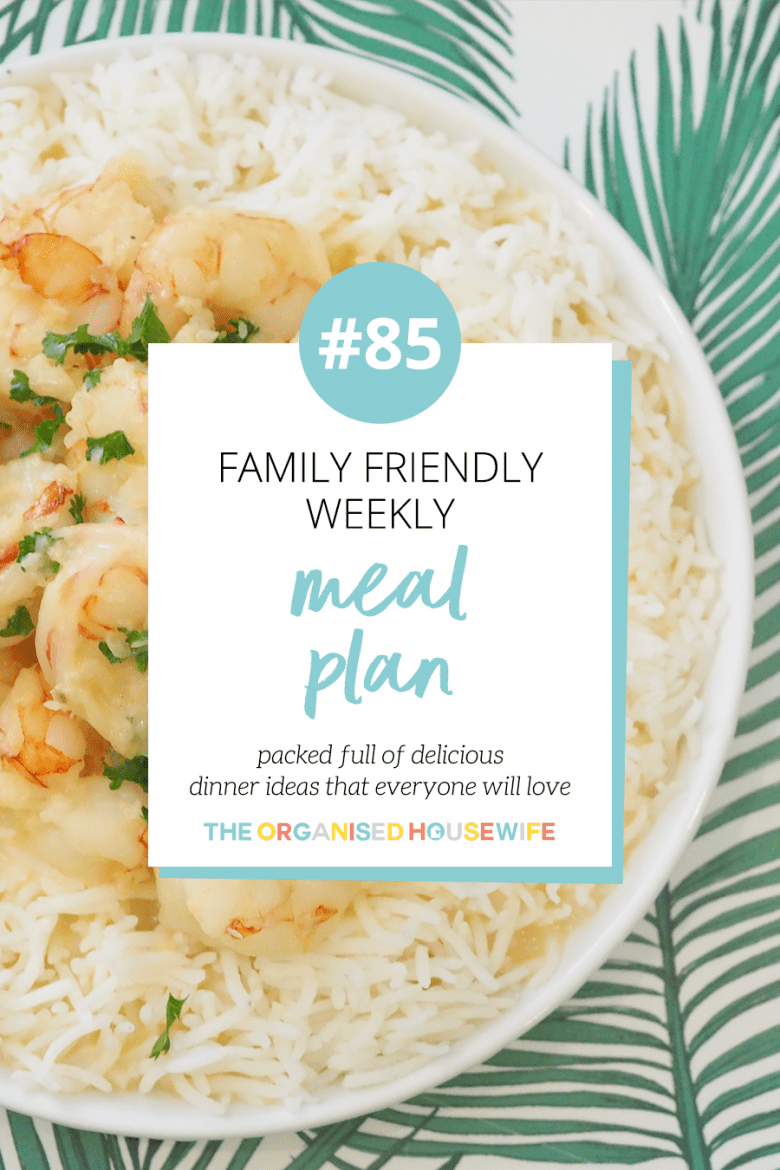 Find more of my meal planning tips here:


ARE YOU ON INSTAGRAM? – If you make any of these recipes, please share a photo, tag @theorgansiedhousewife and add hashtag it #TOHDinners  – I'd love to see what you're cooking!
MONDAY
Curried Sausages with Rice – this is a great meal for getting lots of veggies into your family's diet! In addition to being super yummy, this recipe also brings back fond memories of my childhood and my nan, who always added boiled eggs to her curried sausages too! I made extra boiled egg so I had them on hand for snacks throughout the week.
  Find my Curried Sausages recipe here.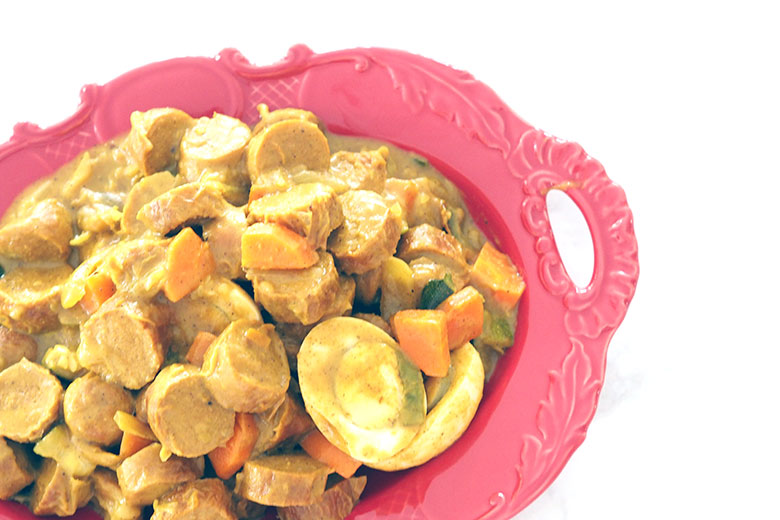 TUESDAY
Creamy Garlic Prawns – My hubby originally made this meal for me on Mother's Day about 6 years ago! It's so delicious, and I have made it HEAPS of times since.
  Find my Creamy Garlic Prawns recipe here.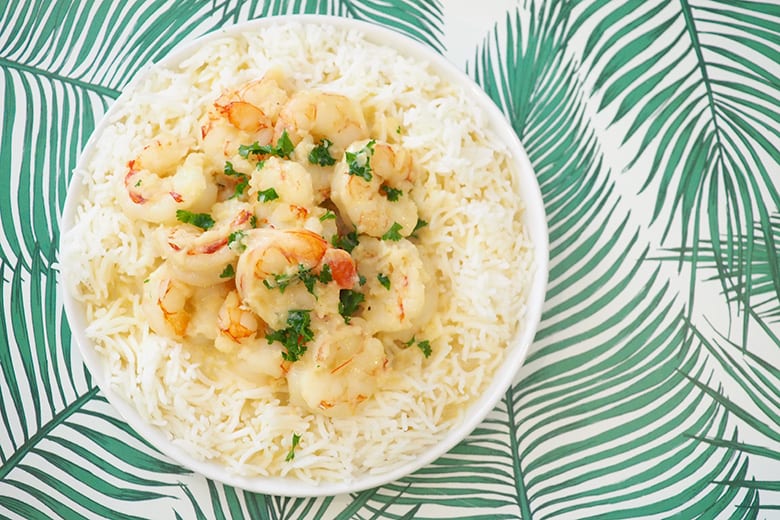 WEDNESDAY
Orange and Honey Chicken Drumsticks – chicken drumsticks are a great meal for families with younger children (in my experience kids love the mess that eating drumsticks provides – LOL!). With summer just around the corner, this is also a nice meal to start injecting some of those fruity citrus flavours.
  Find this Orange and Honey Baked Chicken Drumsticks recipe here.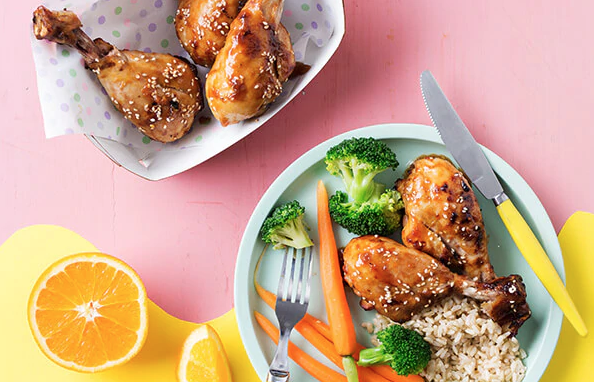 THURSDAY
Beef Burritos – my family love these! So super quick to make, and a great dish for older kids to help prepare. My children loved when they got older enough to assemble their own burritos.
  Find my Thermomix Mexican Slow Cooked Beef Burritos recipe here.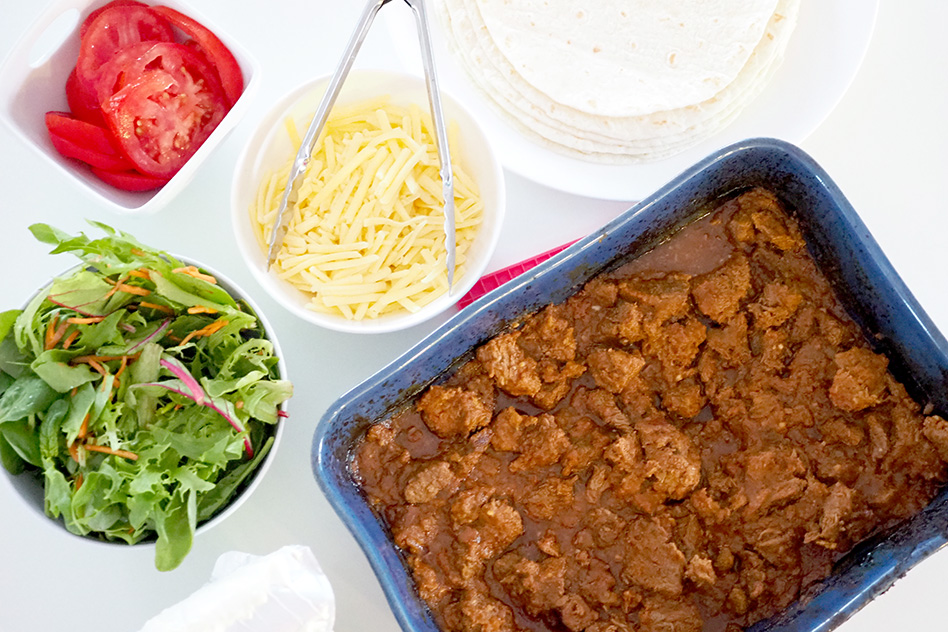 FRIDAY
Easy Chicken Finger Wraps – my family have these chicken wraps a lot! They are just so quick and easy to make, and a definite crowd pleaser. Both my hubby and the kids love them.
  Find my Easy Chicken Finger Wraps recipe here.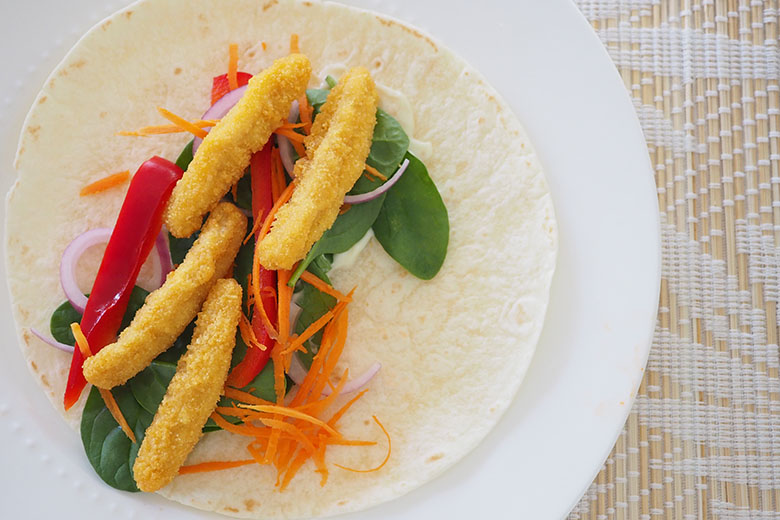 SATURDAY

Lamb with Tomato and Almond Salad – this meal is quick, easy, nutritious and delicious! The perfect fresh dish that can be easily whipped up on a busy night.
  Find this Lamb with Heirloom Tomato and Almond Salad recipe here.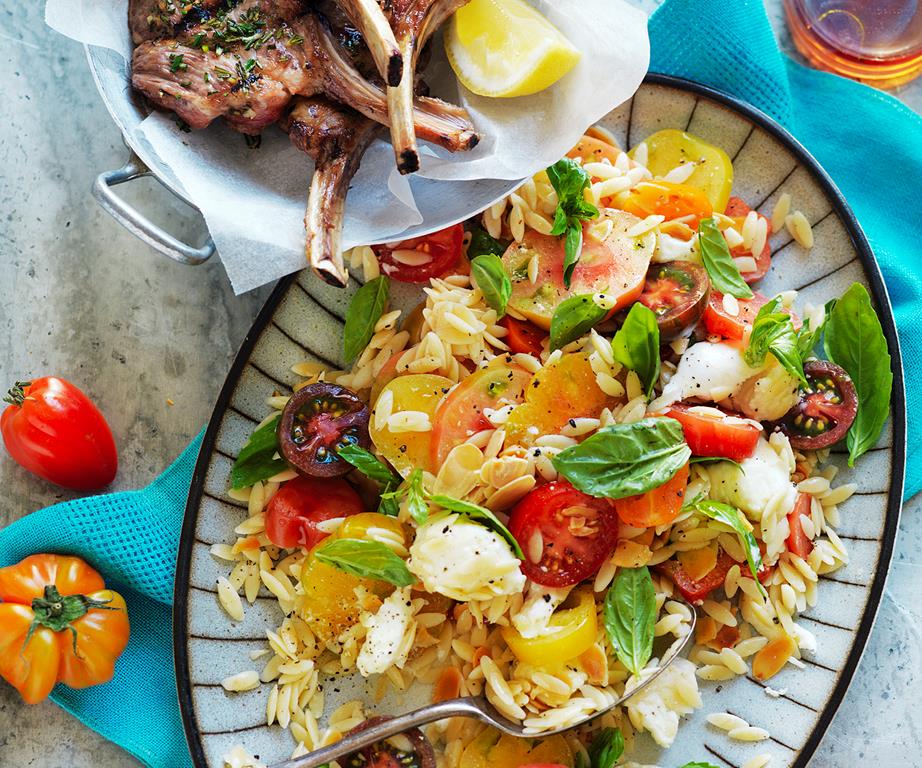 SUNDAY
Goat's Cheese, Onion and Tomato Tart – how fresh and delicious does this tart look?! Now that the weather is starting to warm up, I am loving cooking with fresh produce like the ones included in this recipe. How yummy does the goat's cheese look?! Yum yum.
  Find this Goat's Cheese, Onion and Cherry Tomato Tart recipe here.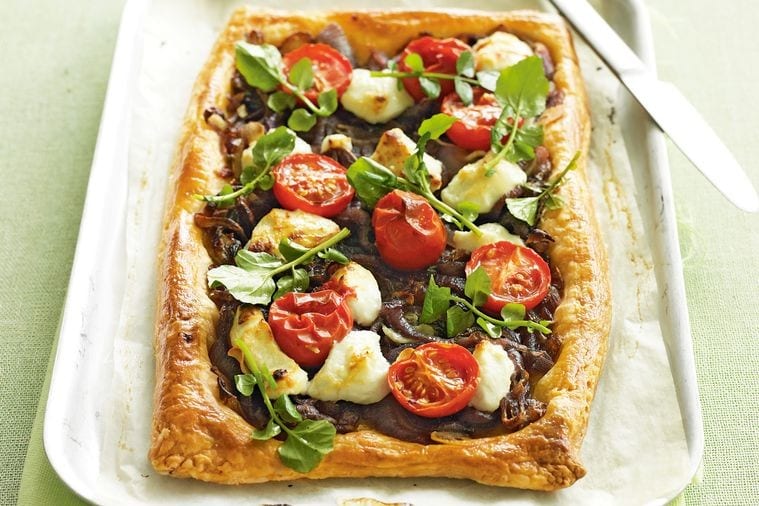 BAKING
Cheesy Bacon and Vegetable Muffins – school is back in full swing in Queensland, so I have been baking up lots of yummy freezer-friendly snacks (like these yummy muffins!) for the kid's lunch boxes. You can check out HEAPS of nut-free recipes that are great for freezing in my Lunch Box Recipes Cookbook.
  Find my Cheesy Bacon and Vegetable Muffins recipe here.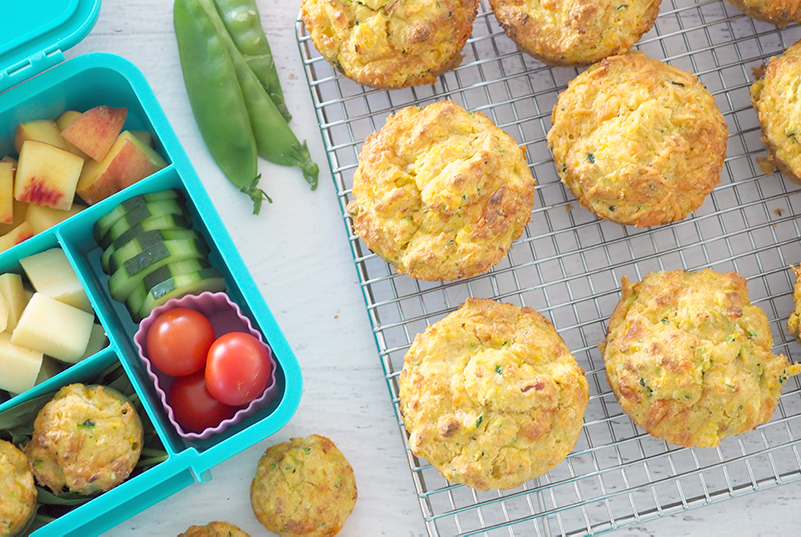 What is on your meal plan this week?
I would truly love for you to share your family's weekly meal plan in the comments below (email me photos too if you wish), I'll pick one to share every few weeks instead of mine as it's good to get variety and share what other families eat too!