A tasty 7 day meal plan – with a few twists – that comes courtesy of a member of The Organised Housewife online community.
I love to showcase meal plans that have been shared with me by my community! This weekly family meal plan comes courtesy of Kay, and includes a couple of interesting tweaks on some more traditional dishes. Enjoy!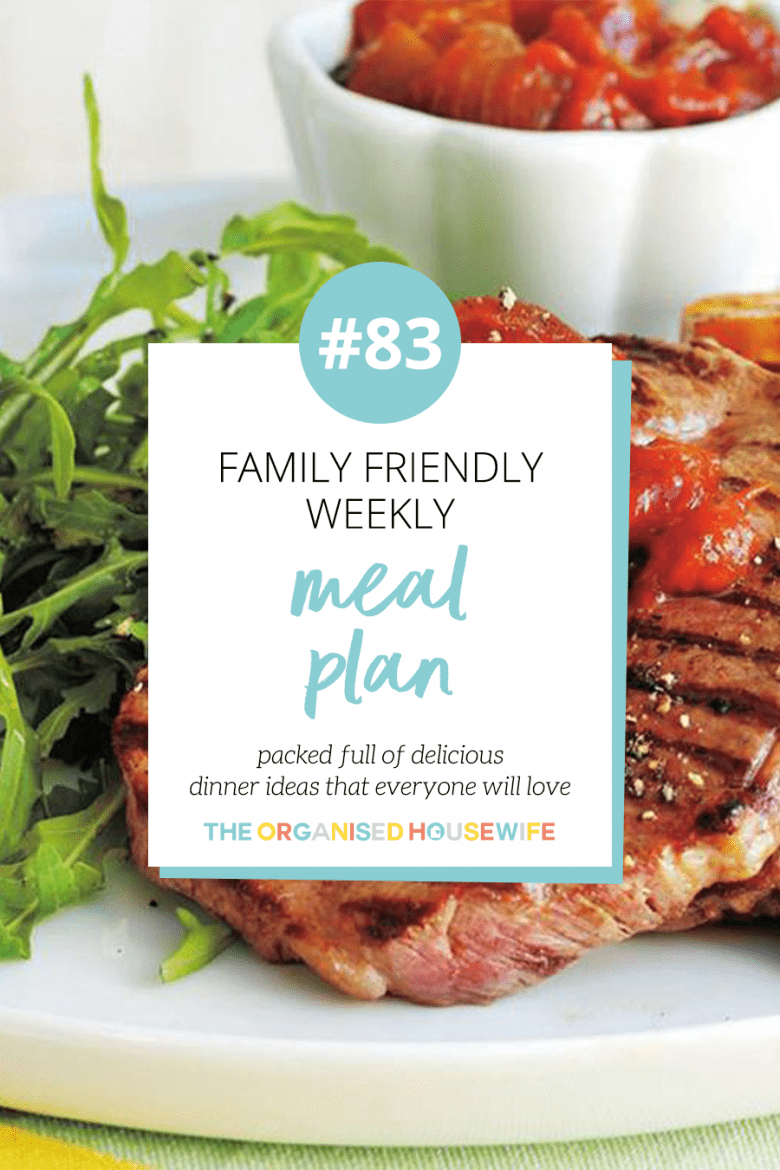 Find more of my meal planning tips here:


ARE YOU ON INSTAGRAM? – If you make any of these recipes, please share a photo, tag @theorganisedhousewife and add hashtag it #TOHDinners  – I'd love to see what you're cooking!
MONDAY
Beef Ravioli – this is such an easy ready-made meal for busy families, that can be easily jazzed up with extra veggies, or even turned into a bake like in this recipe below.
  Find this Speedy Ravioli Bake recipe here.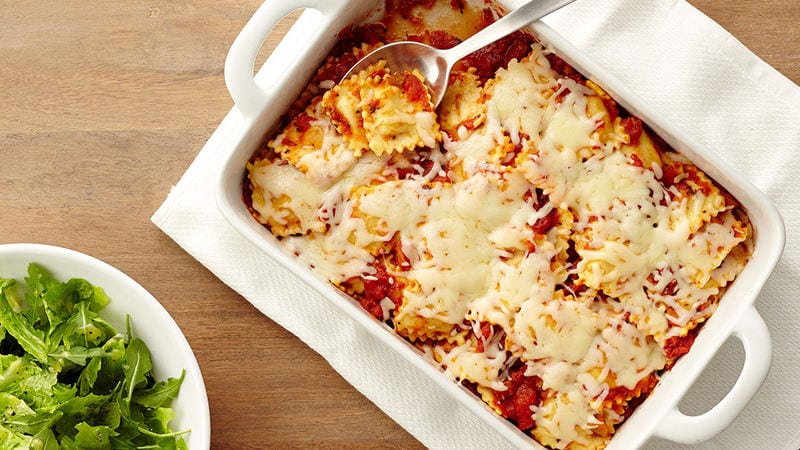 TUESDAY
Meatloaf – this one is a favourite for so many kids! Whilst it can be quite a fatty dish, a few simple tweaks like using lean mince, alternating white bread crumbs for whole wheat ones, and adding a serve of veggies can help fix that.
  Find this Old-Fashioned Meatloaf recipe here.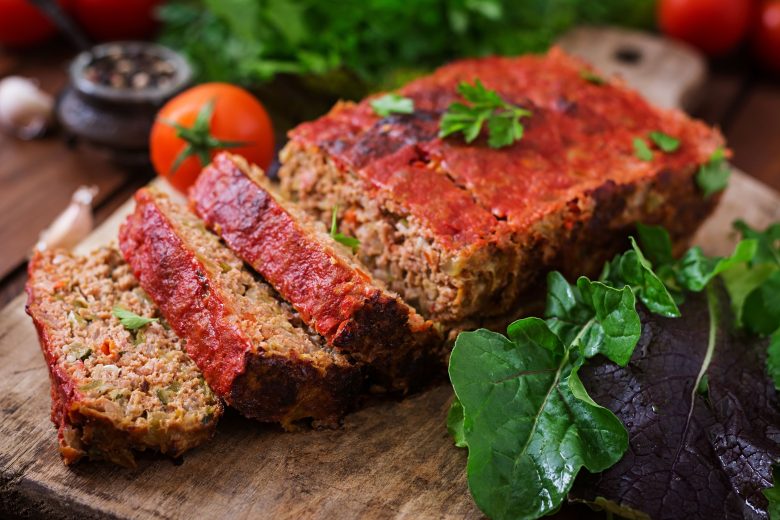 WEDNESDAY
Hot Dogs – it's nice to see I'm not the only mum who opts for this easy fuss-free dinner option! In a bid to share a different take on this common meal idea, I found this adorable recipe! Even the name is cute.
  Find this Pigs In A Quilt recipe here.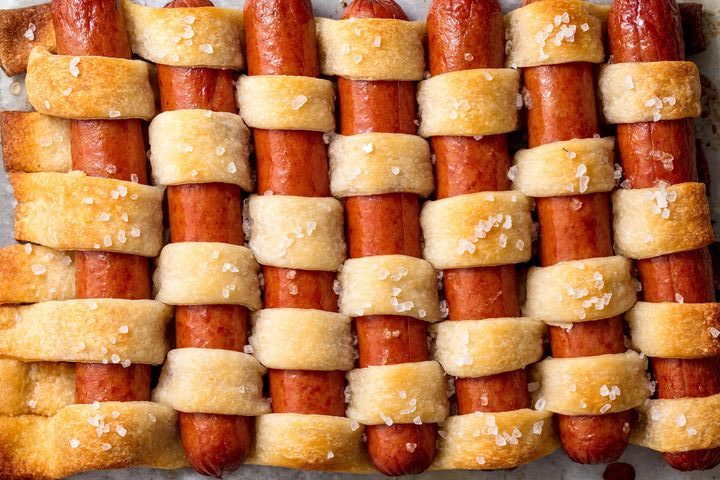 THURSDAY
Chicken Pasta Bake – bakes are a definite go to dish in my home, and my Chicken Pumpkin Tortilla Bake is certainly up there as one of the family's favourites! I like to serve my bakes with an easy salad, chips, or even a side of hot crunchy bread.
  Find my Chicken Pumpkin Tortilla Bake recipe here.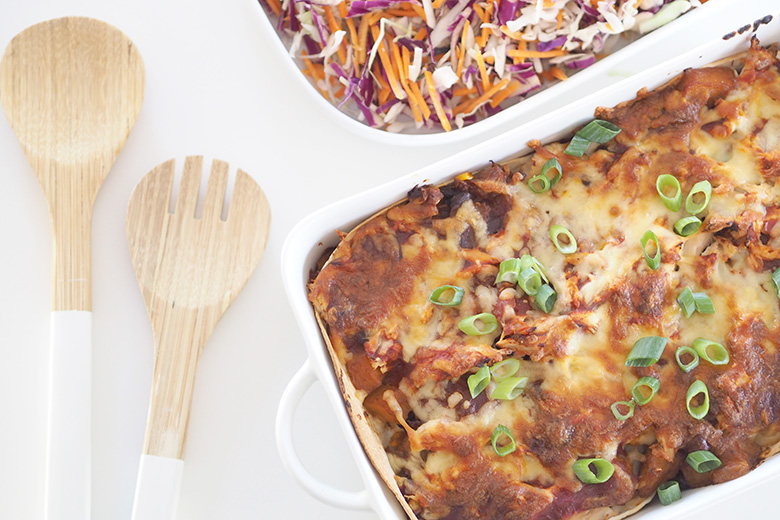 FRIDAY
Lamb Steak and Veg – lamb is a delicious healthy dinner option, and I am loving the vegetable chips in this recipe for a playful approach on the meat and 3 veg idea.
  Find this Barbecued Lamb Steaks & Vegetable Chips recipe here.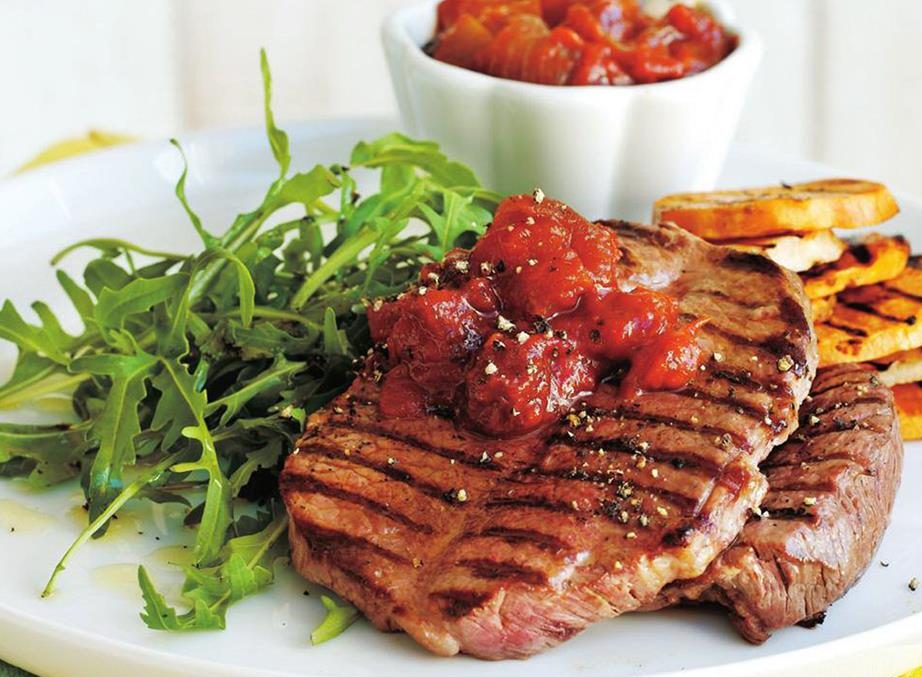 SATURDAY

Left Overs – I love to see that I am not the only mum that makes left overs a meal unto themselves! My advice is always to prepare more and freeze, so that you have a good little stockpile for easy nights like this.
SUNDAY
Lasagna – When Kay shared her meal plan she hadn't quite decided on Sunday night's dinner, so I thought I'd throw in one of my favs! This lasagna recipe can be easily mixed up to suit many tastes. It's even great for the vegetarians among us wanting a meat free alternative – simply try alternating the chicken in this recipe for veggie mince, beans, or more vegetables. It's easy, delicious, and nutritious!
  Find my Chicken and Sweet Potato Lasagna recipe here.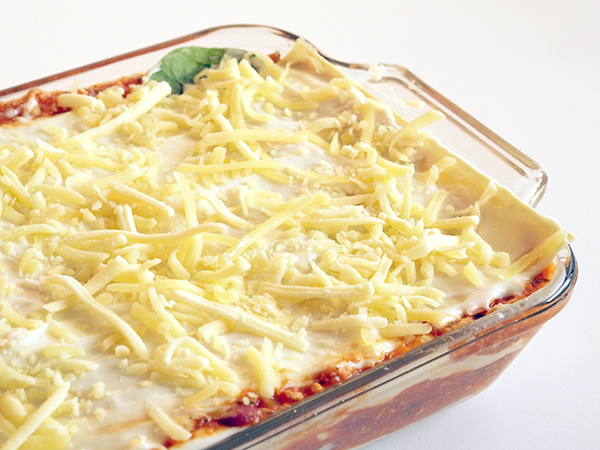 BAKING
Chewy Chocolate Chip Muesli Bars – these homemade muesli bars are great to make on the weekend as they can be frozen and popped into school lunchboxes during the week. I must admit however, that these muesli bars barely last long enough in my house to freeze – the kids simply love them!
  Find my Chewy Chocolate Chip Muesli Bars recipe here.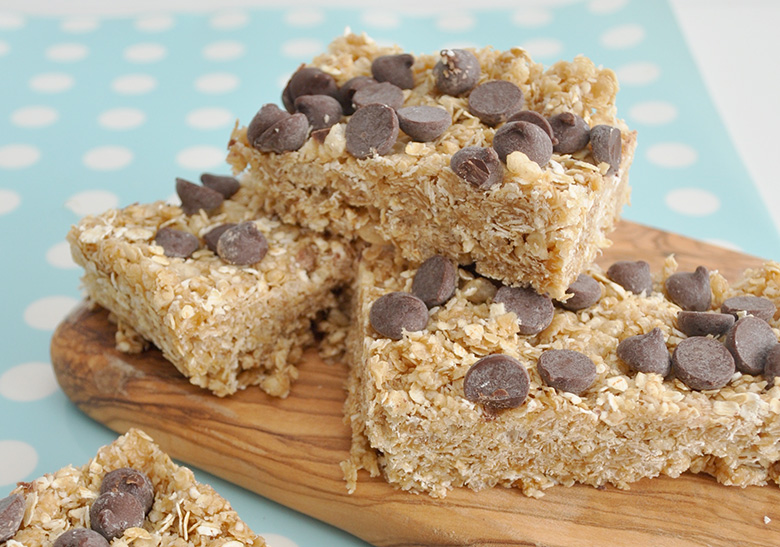 READ MORE: Create Stress-Free School Mornings + Savings Bundle!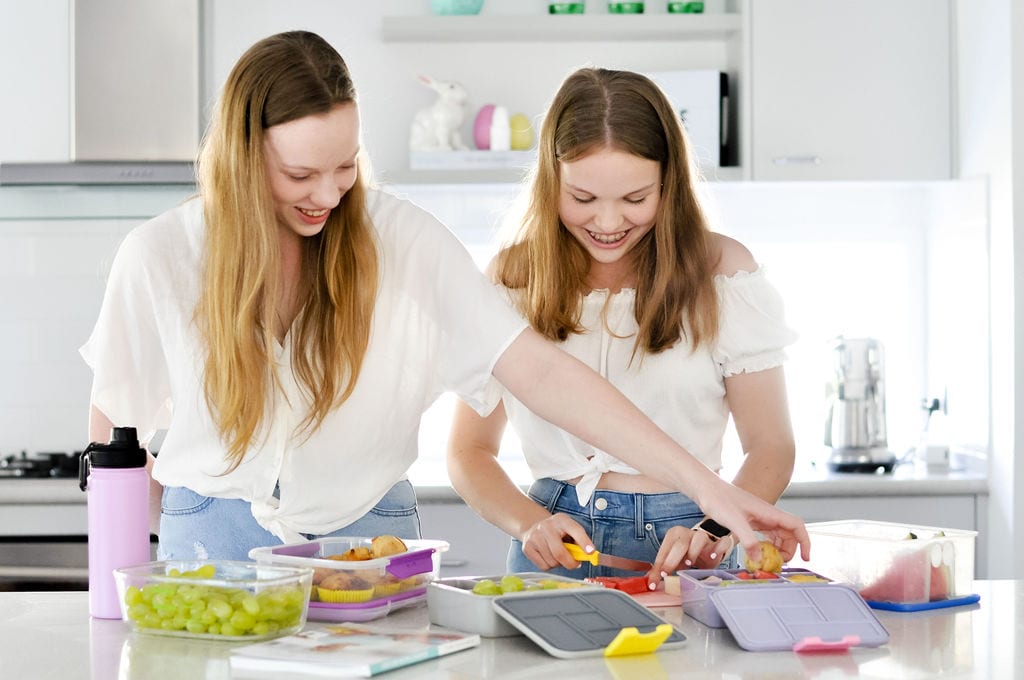 SHOP: Get organised wth my fresh and easy-to-use Things To Do List Notepad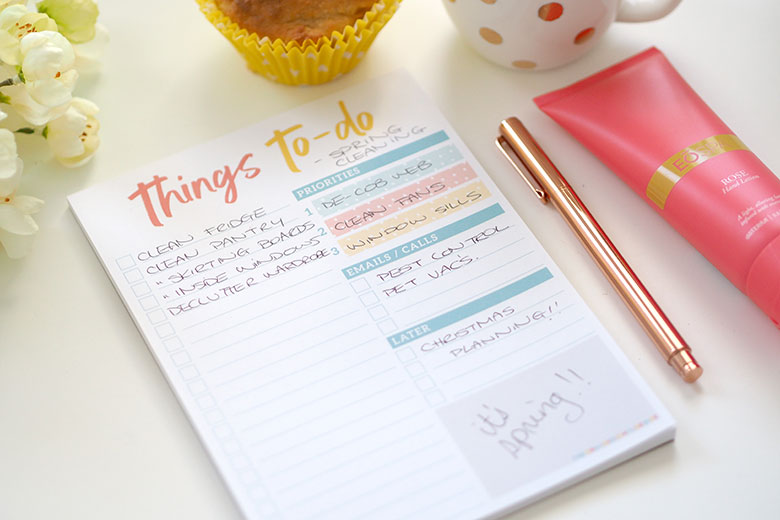 What is on your meal plan this week?
I would truly love for you to share your family's weekly meal plan in the comments below (email me photos too if you wish), I'll pick one to share every few weeks instead of mine as it's good to get variety and share what other families eat too!