Get through a busy week with this delicious and fresh 7 day weekly meal plan that is absolutely bursting with colour and flavour!
The last stretch of the school term is often the hardest. Everyone is tired and in need of a break – especially mum and dad! If you're feeling stretched a little thin this week, use my meal plan to inject a little inspiration and ease into your week.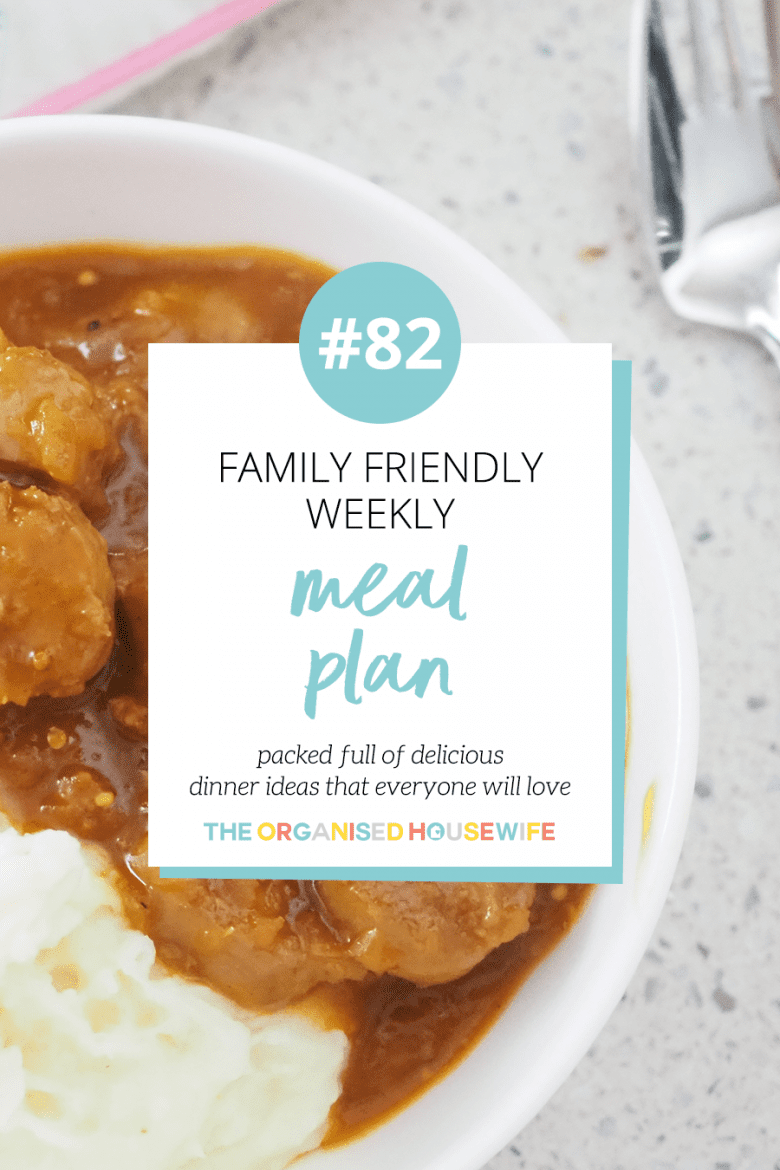 Find more of my meal planning tips here:

ARE YOU ON INSTAGRAM? – If you make any of these recipes, please share a photo, tag @theorgansiedhousewife and add hashtag it #TOHDinners  – I'd love to see what you're cooking!
MONDAY
Thermomix Devilled Sausages – this is an affordable meal for filling up the troops! It's tangy sweet and an absolute hit in my household. I love to serve mine with creamy mashed potato. If you haven't got a Thermomix, you might like my Sausage Stroganoff recipe instead.
  Find my Thermomix Devilled Sausages recipe here.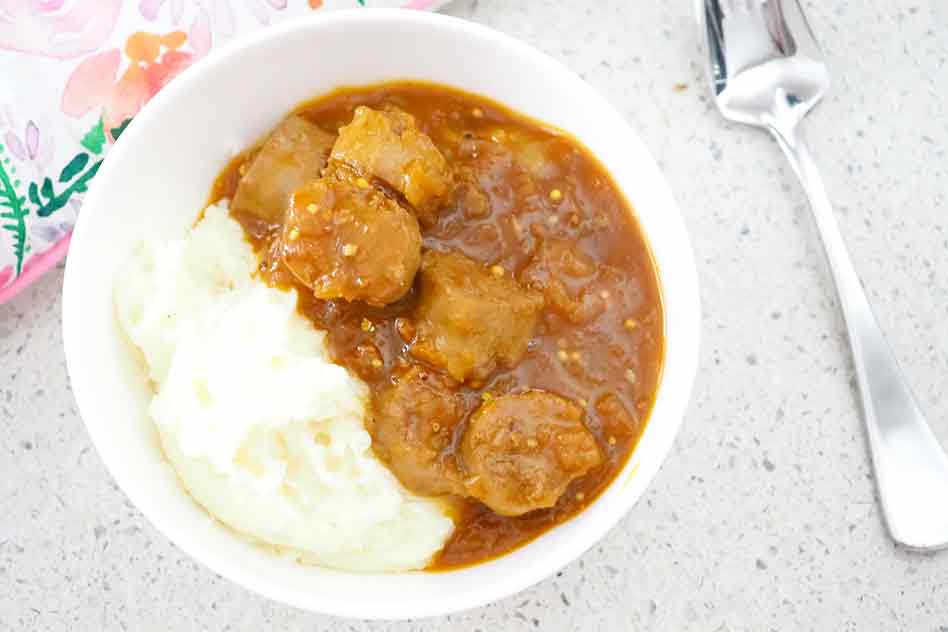 TUESDAY
Bruschetta – who says you can't have breakfast for dinner?! Bruschetta is a lovely, fresh, and healthy option for nights when you're wanting a simple and light dinner idea.
  Find this 10-Minute Breakfast Bruschetta recipe here.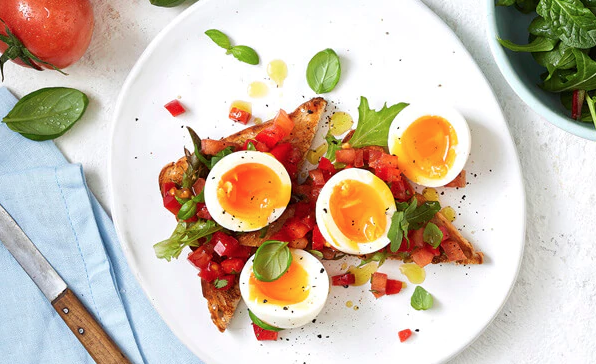 WEDNESDAY
Bacon, Leek and Corn Risotto – a super easy melt-in-your-mouth mid-week meal. I served mine with a sprinkle of parmesan cheese and a side of crunchy garlic bread and it was delicious!
  Find my Bacon, Leek and Corn Risotto recipe here.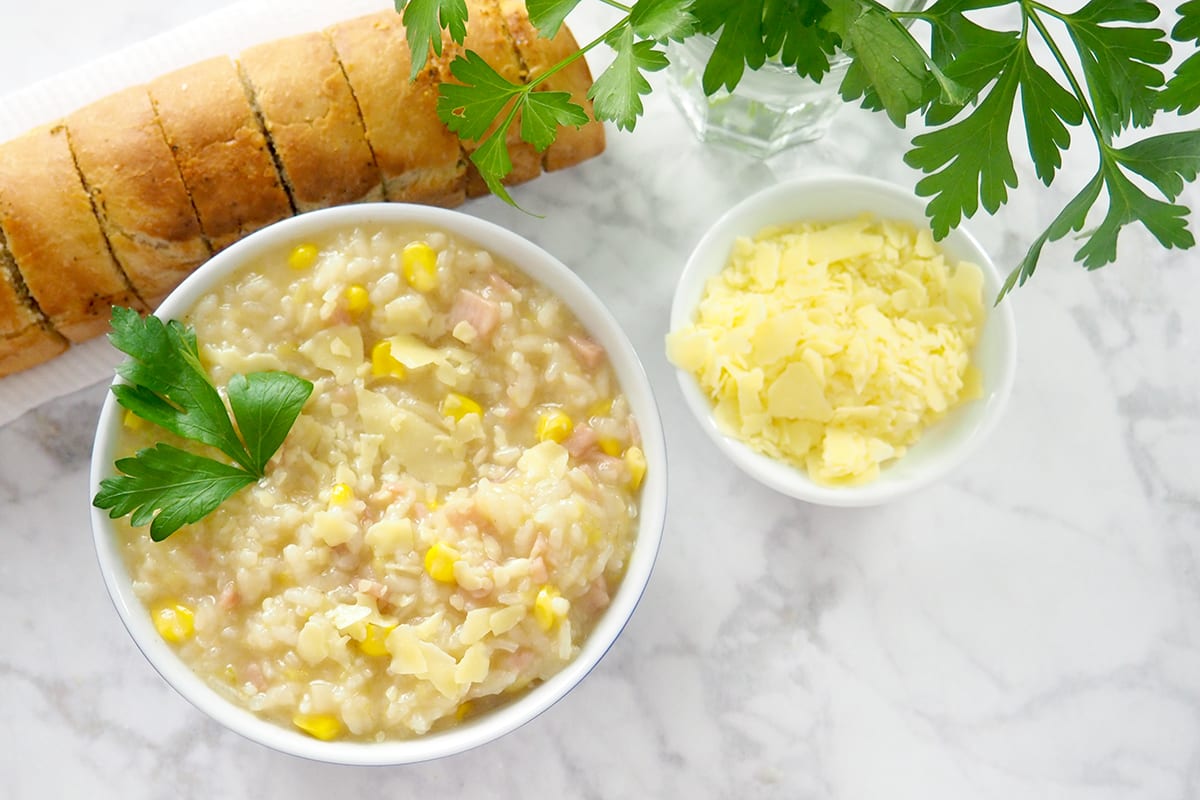 THURSDAY
Sausages on Bread – you don't get much easier than sausages on bread, and it seems to be a favourite for most kids! You can also jazz up this dinner idea with caramelised onions and parsley (like in this recipe below).
  Find this Barbecued Sausage Rolls With Caramelised Onions recipe here.
FRIDAY
Curried Salmon Rice Pie – whilst this may seem like a winter dish, I could eat this pie all year round! It is a rice crusted pie, with a layer of salmon over the base with a creamy curry sauce and sprinkle of cheese over the top.
  Find my Curried Salmon or Tuna Rice Pie recipe here.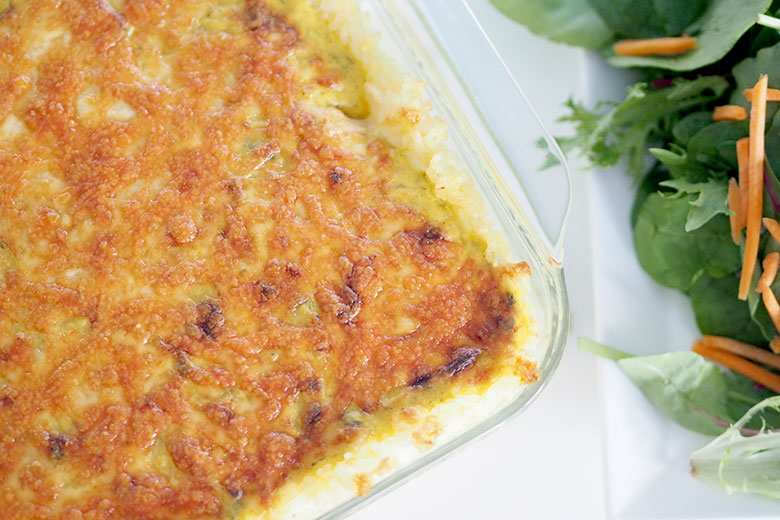 SATURDAY

Takeaway – because we all need a night off every now and again – LOL!
SUNDAY
Roast Chicken and Veggies – I love one dish dinners – particularly on a Sunday night when the last thing I feel like doing is the dishes. This is an easy, healthy, and yummy meal to end the week with.
  Find my Easy Roast Vegetables With Chicken recipe here.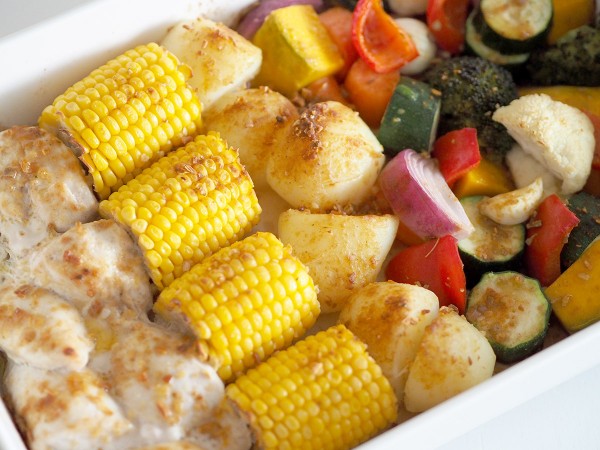 BAKING
Coconut Raspberry Loaf – I have been making this Coconut Raspberry Loaf for years. It's one of those easy mixes that can be easily whipped up in a mixing bowl with a spoon. There's no need to get out the heavy mix master which makes cleaning up a breeze.
  Find my Coconut Raspberry Loaf recipe here.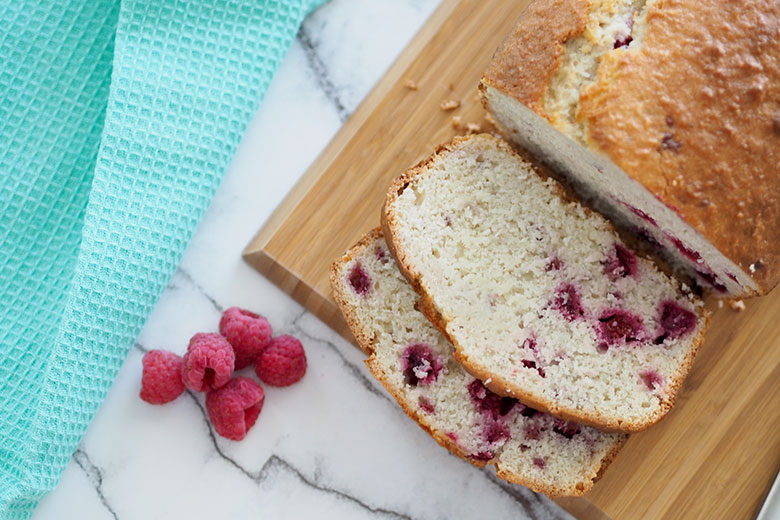 GET ORGANISED: My downloadable Weekly Meal Planner + Shopping List is a best seller for a reason!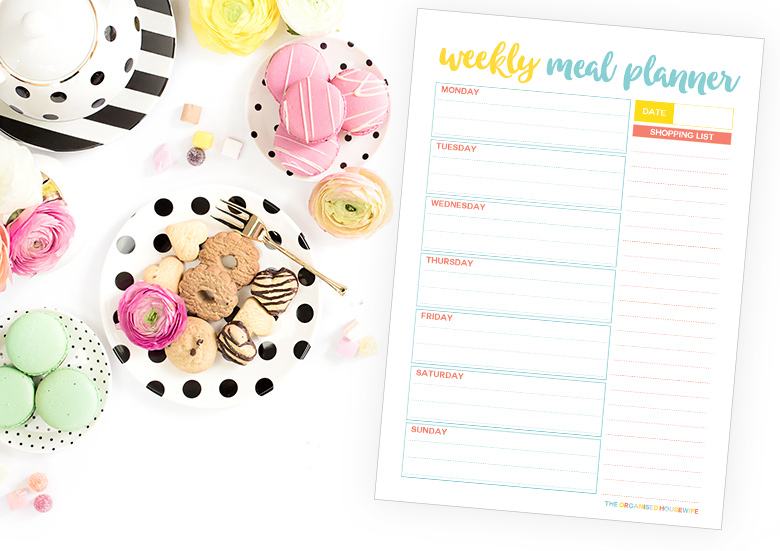 What is on your meal plan this week?
I would truly love for you to share your family's weekly meal plan in the comments below (email me photos too if you wish), I'll pick one to share every few weeks instead of mine as it's good to get variety and share what other families eat too!