A 7 day weekly meal plan stacked with simple tasty meals that will help take the pressure off dinner time in your home this week.
This week's meal plan is bursting with really yummy meals that are for the most part, pretty quick and easy to make! It is the ultimate 7 day weekly meal plan for busy mums and dads who are wanting to slow things down, catch their breath, and give themselves a break from labour intensive dinners.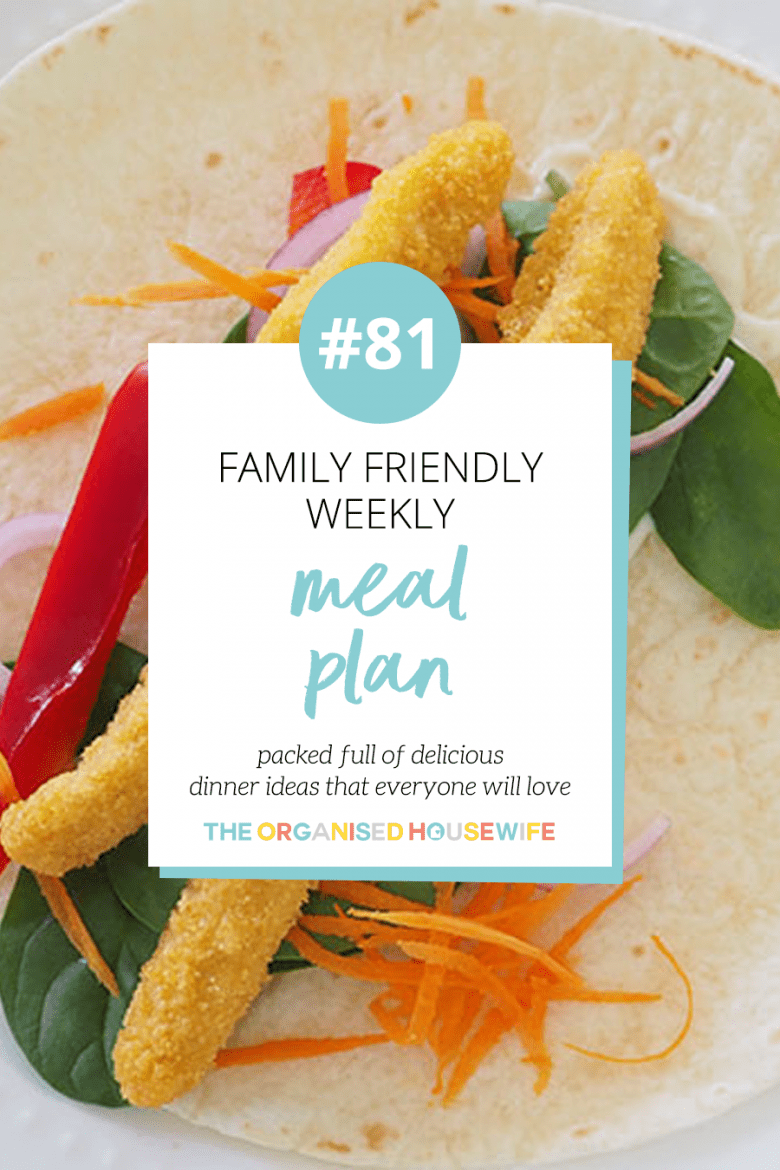 Find more of my meal planning tips here:

ARE YOU ON INSTAGRAM? – If you make any of these recipes, please share a photo, tag @theorganisedhousewife and add hashtag #TOHDinners  – I'd love to see what you're cooking!
MONDAY
Hotdogs – an incredibly quick and easy meal that kids and adults both seem to love! You can jazz yours up with extra fillings like this one, or stick the classic hotdog with cheese, tomato sauce and mustard. I do love the addition of potato chips as a side to the hotdogs.
  Find this Mexican Style Hot Dog recipe here.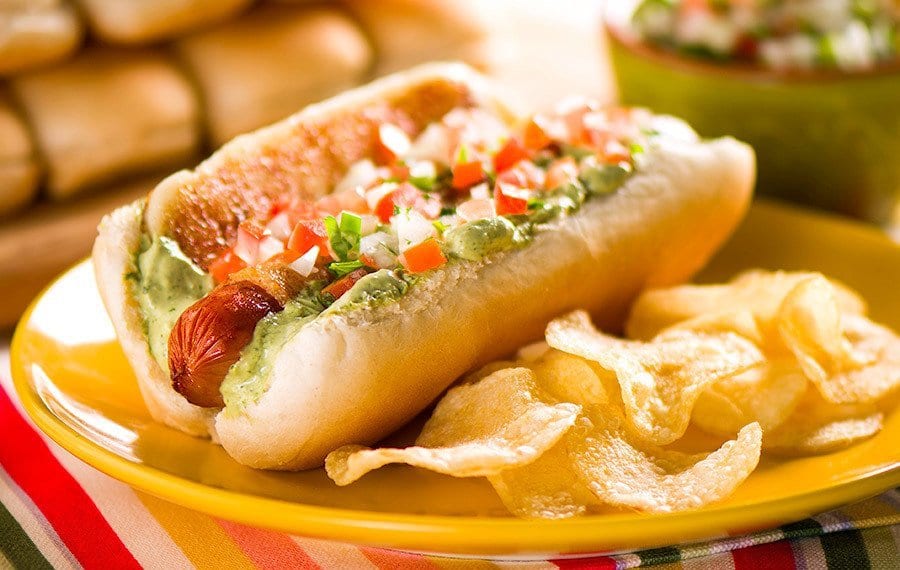 TUESDAY
Chicken Alfredo – I made this meal with my own recipe and was very impressed with how it turned out! I will share it with you all very soon, but until I do, I thought this recipe looked pretty yummy (and easy!) too.
  Find this Chicken Alfredo recipe here.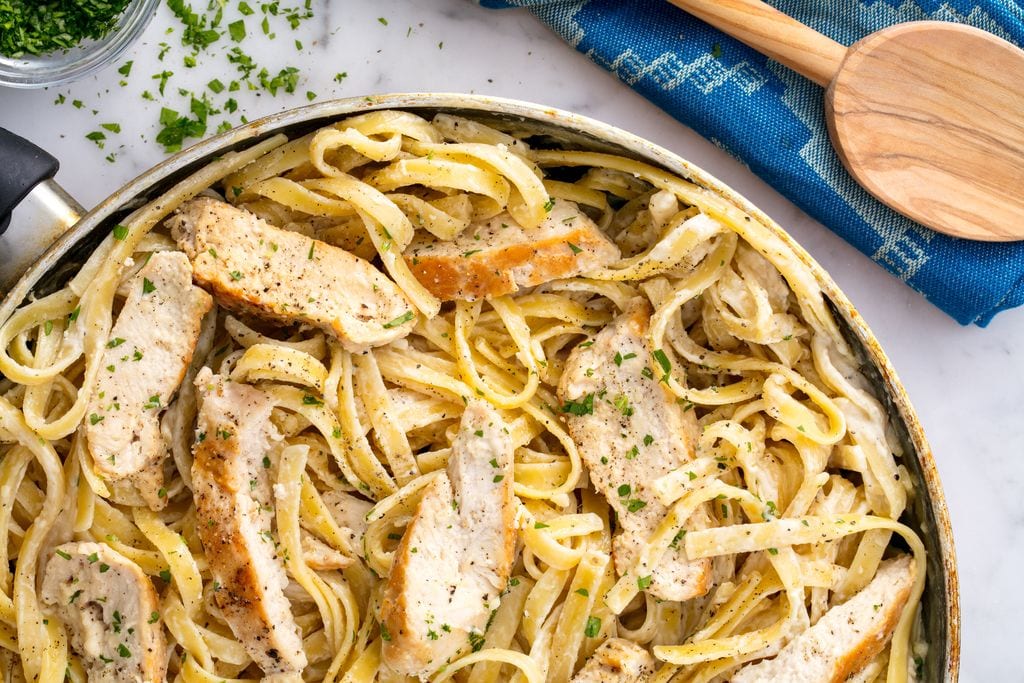 WEDNESDAY
Chicken Finger Wraps – this one is a regular on the dinner table in my home! It's such a simple dinner idea, and easy enough for the older kids to help make (my teenagers can cook this for themselves now).
  Find my Easy Chicken Finger Wraps recipe here.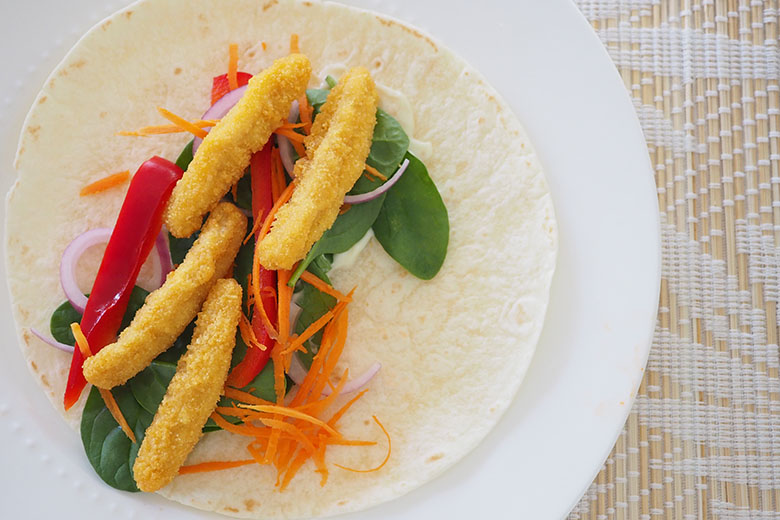 THURSDAY
Cottage Pie – my family really like this pre-made cottage pie from Woollies! It's affordable, tasty, and when I serve it with steamed veggies it's enough to feed my family of 5.
  Find this ready-made Woolworths Family Classics Cottage Pie here.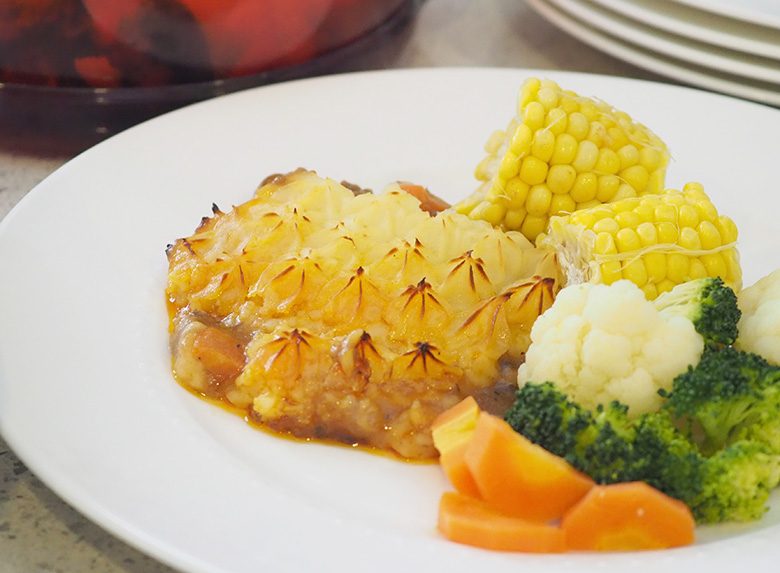 FRIDAY
Salmon and Avo on Toast – when you're in the throws of a busy week, I am all for simple meals! Salmon, avocado and feta on toast with a little lemon and pepper is so easy and tasty! This option with a poached egg looks pretty delicious too.
  Find this Smoked Salmon with Avocado and Poached Eggs on Toast recipe here.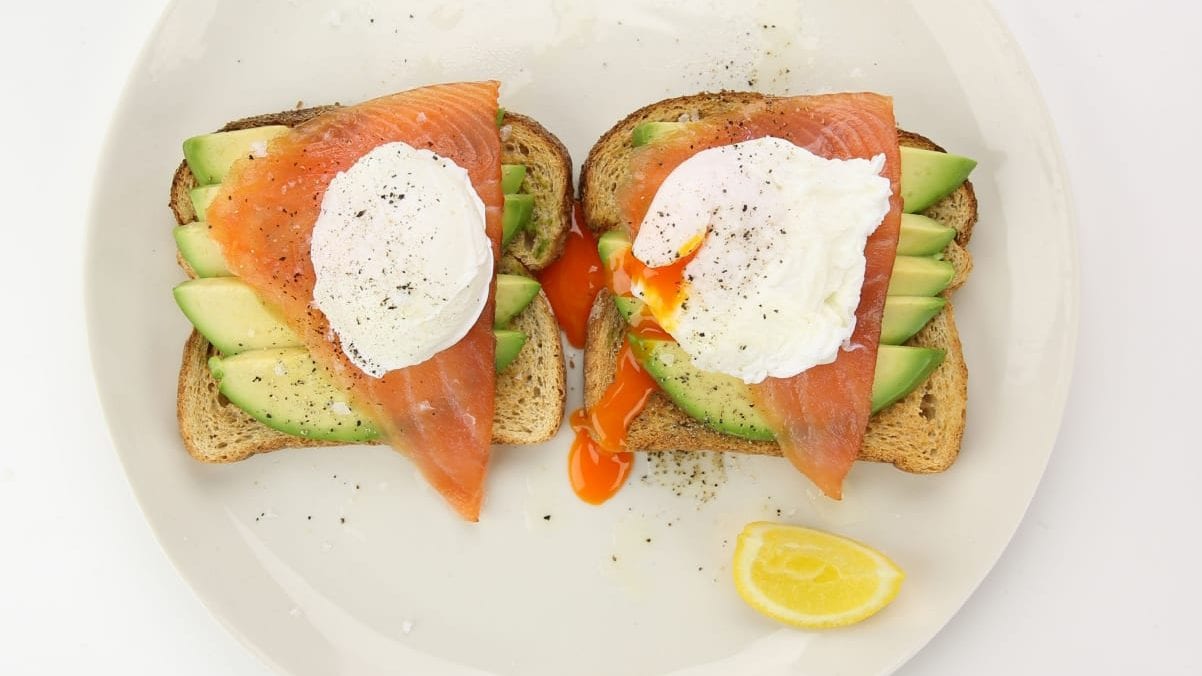 SATURDAY

Nachos – a simple, tasty, and affordable meal that is sure to impress the kids! Load your nachos up with tomatoes, capsicum, and avocado to inject a little nutrients into this quick cheeky meal.
  Find this Nachos Supreme recipe here.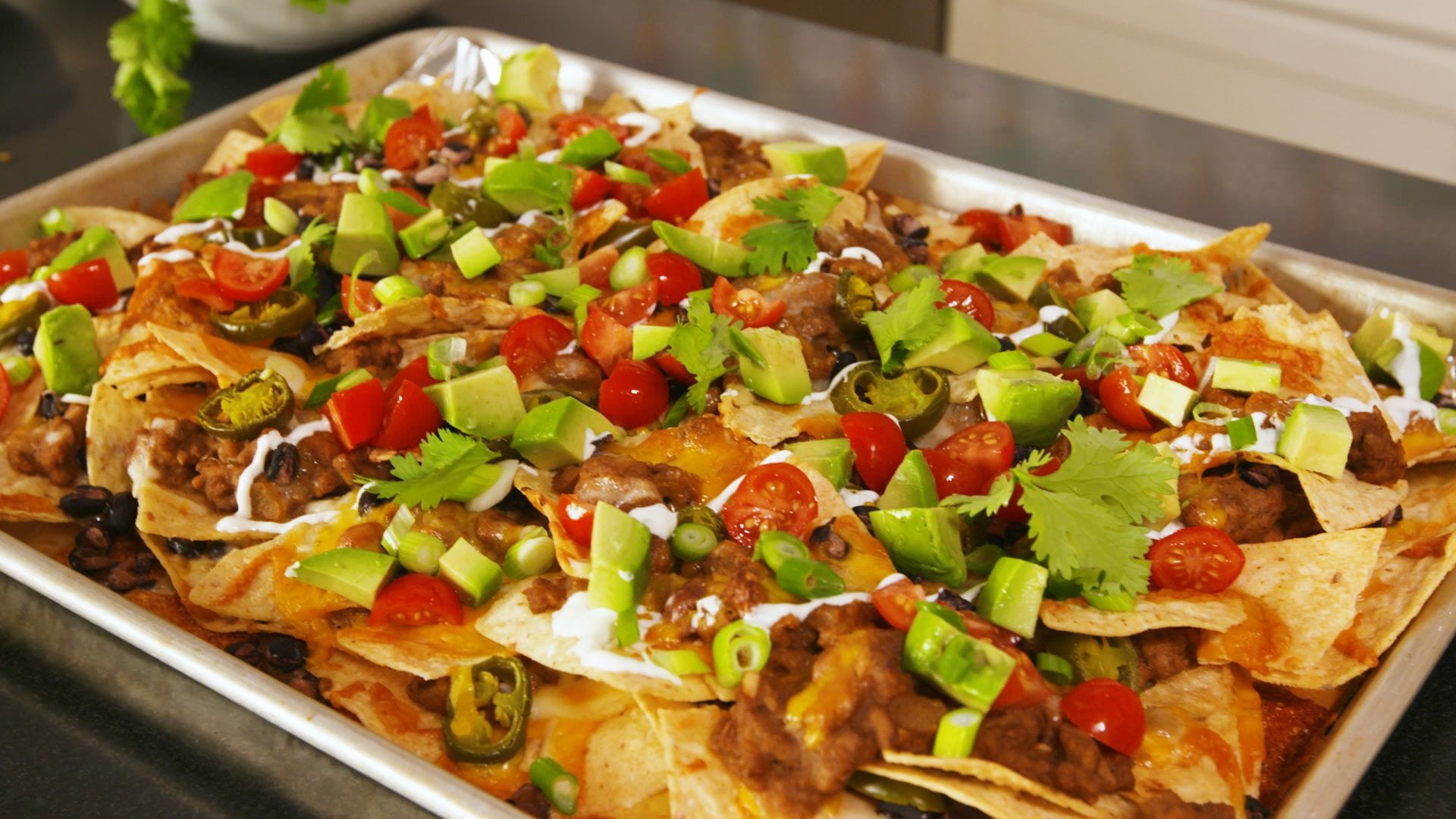 SUNDAY
Lamb Roast – I made a lamb roast for hubby for Father's Day, and as always it went down a treat. Roasts are the best way to finish off a week!
  Find this Classic Roast Lamb recipe here.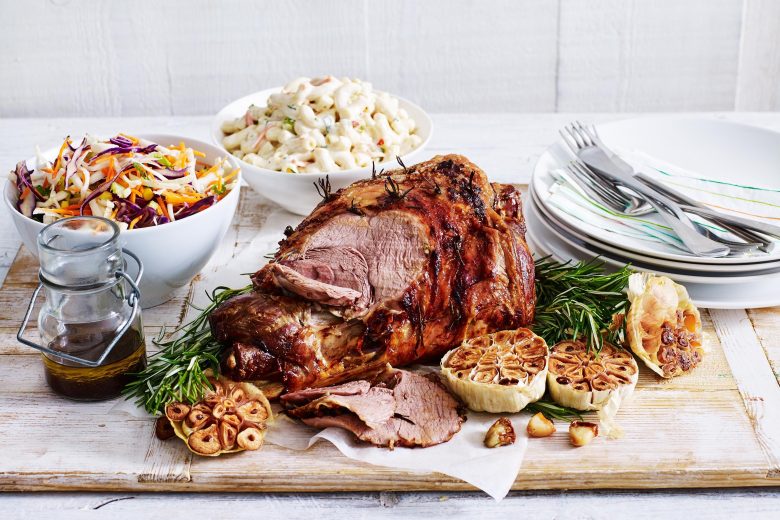 BAKING
Banana Yoghurt Loaf Cake – one of my lovely long serving supporters shared this recipe with me, and it is so yummy! He puts the freshness down to the use of greek yogurt instead of oil and butter.
  Find my Banana Yoghurt Loaf Cake recipe here.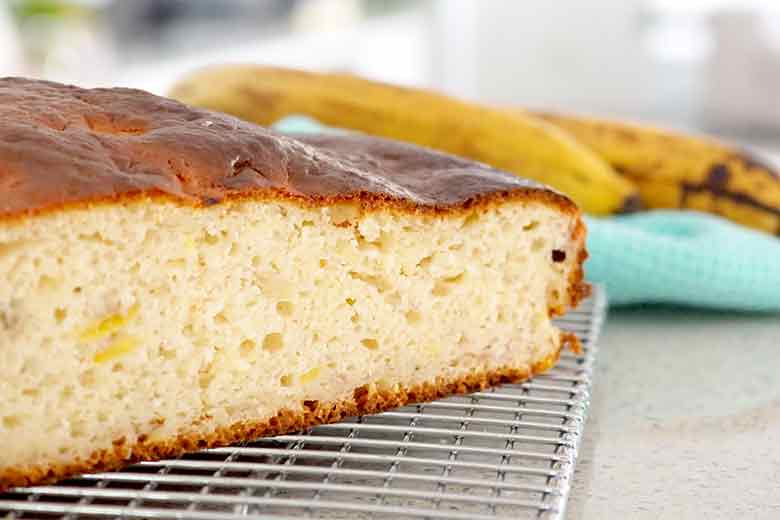 Rice Bubble Chocolate Chip Biscuits – school holidays are nearly upon us, and my kids have already started their list of things they want to bake these hols. These delicious cookies always make the list – the kids love to make them just as much as they love to eat them!
  Find my Rice Bubbles Chocolate Chip Biscuits recipe here.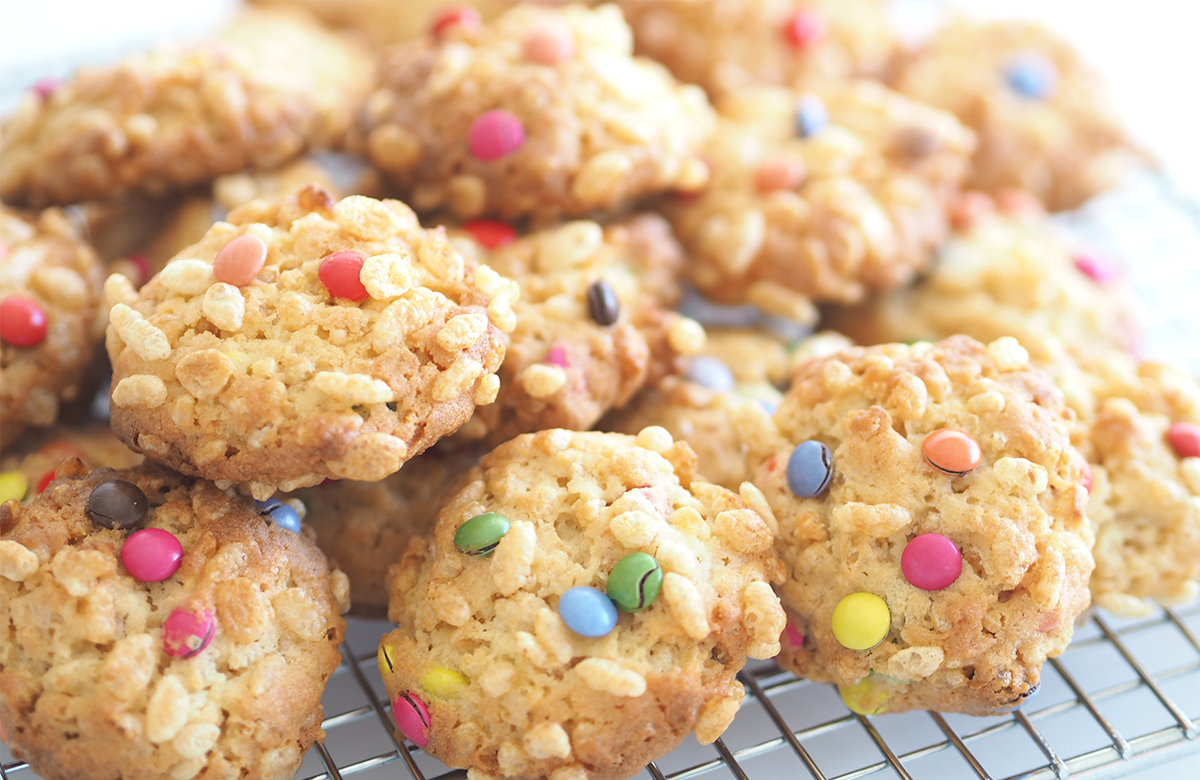 SHOP: Camping Checklist – with the weather warming up, now is the perfect time to plan your next camping trip!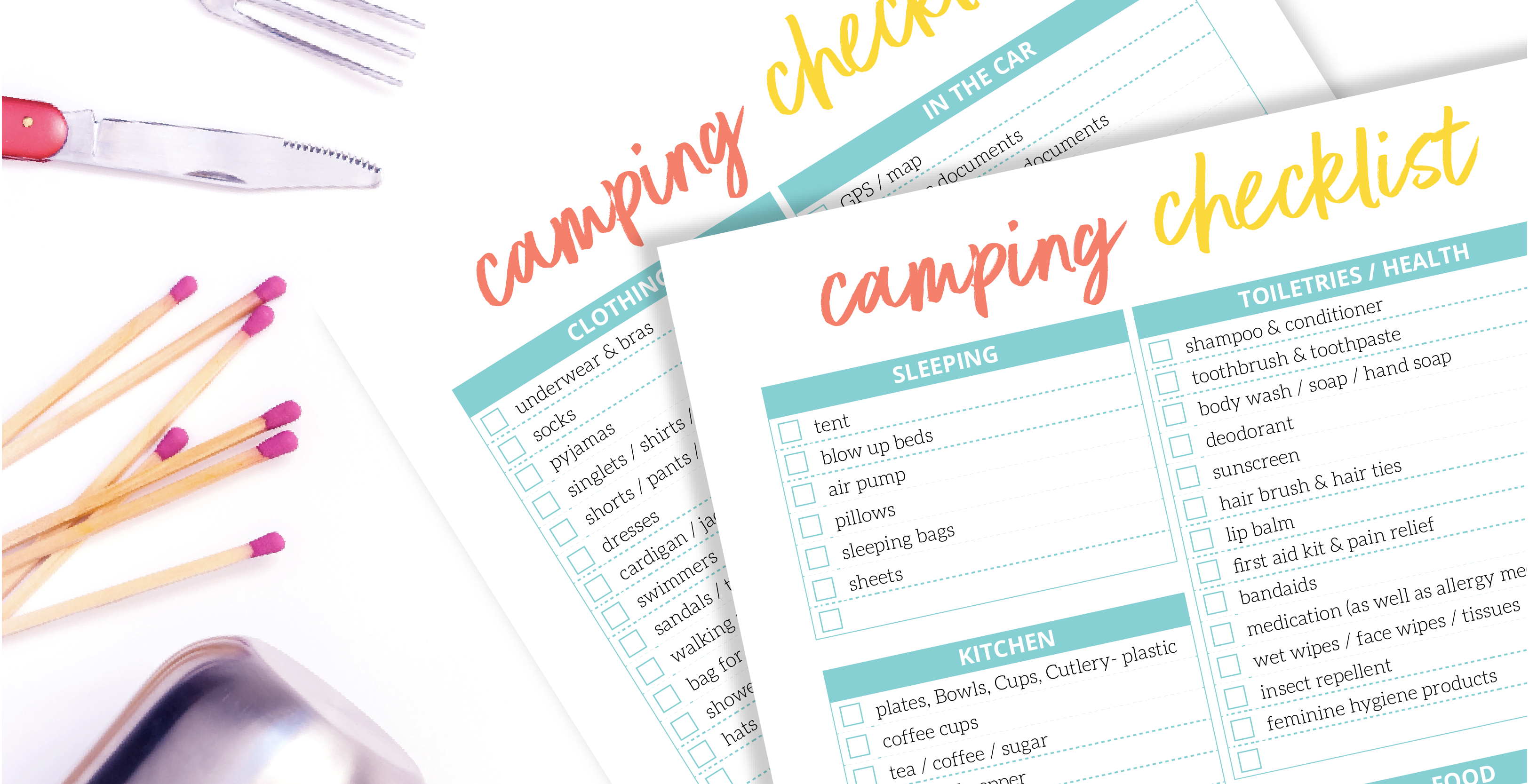 What is on your meal plan this week?
I would truly love for you to share your family's weekly meal plan in the comments below (email me photos too if you wish), I'll pick one to share every few weeks instead of mine as it's good to get variety and share what other families eat too!